Best Roof Racks In 2022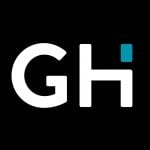 This product guide was written by GearHungry Staff
Last Updated
February 28, 2019
GearHungry Staff
GearHungry Staff posts are a compilation of work by various members of our editorial team. We update old articles regularly to provide you the most current information. You can learn more about our staff
here
.
GearHungry may earn a small commission from affiliate links in this article.
Learn more
Are off to your yearly skiing trip? Or does a camping trip seem likely in the imminent future? Whichever one it may be, only the best roof rack can help you carry the load. Roof racks have been in existence for a while and have gained popularity over the years. They are mostly used by professional sports enthusiasts to move equipment such as bicycles and kayaks from one place to another. From the Mazda Miata to the Subaru Outback, there are roof racks available for all types of cars. To choose the best roof racks for your vehicle, you must ensure that it will efficiently carry all your equipment without buckling under the pressure. Our team has covered some roof racks in today's market that are considered the best in the business. These models promise to leave you satisfied from the moment you make your first trip.
The Best Roof Rack
CargoLoc 2-Piece Aluminum Roof Rack
We begin our journey of finding the best roof racks in today's market by reviewing a product from CargoLoc. We have all wished for extra storage space to pack up some extra gear during our family road trips. There's nothing more frustrating than arriving at your destination and wishing you had brought your swimming or hiking gear along. To save you from this feeling of frustration and also to help you benefit from a full holiday experience the Cargoloc Rooftop Crossbar Set is the best roof rack option for you. 
This roof rack system from CargoLoc is one of a kind. It is made to span across areas from a high-quality metal known to many as aluminum. The aluminum frame of this roof rack is a rigid form that refuses to sacrifice its strength even with its reduced weight. If you require a roof rack for your next holidaying adventure, get yourself this beauty from CargoLoc. This aluminum rooftop crossbar set can accommodate 150lbs of weight peacefully. It can hold up your bicycles (you can use it as a car bike rack), skis, kayaks and many more.
To enhance its safety and security features, the CargoLoc roof rack system is built with a massive duty clamping system and a keyed lock mechanism. The clamping device included in the overall design of this roof rack helps keep all crossbars firmly attached to the existing side rails/ the locking mechanism Is excellent. It keeps all intruders out and helps increase the products durability. This roof rack features a lot of space for the storage of every and any item. This product has brought another dimension into the world of vehicular storage. 
Overall, the CragoLoc roof rack system is a simple and straightforward unit. Its design is simple, sleek and perfect in every sense of the world. It ensures maximum protection for your belongings and those of your friends and family. All bars are highly secure and safe for you. The crossbars found in this design is responsible for the removal of the excess load. It helps the system withstand a load capacity that surpasses 150lbs. This is not considered as a strength possessed by these products, but it is an issue that can be improved upon by manufacturers.
If you love to travel via road, or you know anyone who likes to take the highway and explore different sites before reaching his final destination, recommend this roof rack system for them, or be sure to make a purchase as soon as possible. This roof rack is a durable container made from only the best materials. It keeps all your belongings safe at all times and doesn't sacrifice its functionality for style or shape. Its size is enough to accommodate all your sporting and traveling gear. This roof rack is easily compatible with a variety of vehicles it is also able to accommodate objects such as skis, etc. no matter where you vacation is being held, the CargoLoc roof rack is the best companion and storage buddy you will ever need.
Key Features:
150 lbs load capacity
Safe and secure
High-quality aluminum construction
Fits most vehicles
Specification:
Brand

CargoLoc

Model

32541

Weight

8.55 pounds
SportRack Complete Roof Rack System
Our next best roof rack recommendation is the SportRack Complete Roof Rack System. This package is complete, with accessories such as hooks, load bars, and locks among others. This system is made entirely from pure, durable steel. This metal is then coated with black plastic to help prevent its exposure to harsh UV rays or corrosion. It features a universally versatile design, with all its accessories being extremely adaptable to other pieces of equipment. The SportRack roof rack is a product that is most likely to fit any vehicle apart from a convertible. 
Among the many manufacturers in this industry, SportRack is recognized globally as a founding member of the roof rack system. They pride themselves in the design and development of innovative roof racks, built with high-quality materials and robust construction methods. They see the need for this type of vehicle accessory, and as such, they are ever ready to undertake extended moments of research to unearth all the recent design technologies that will make the use of roof racks easier and more enjoyable.
The SportRack Complete Roof System requires no form of drilling during the installation process. Once it is purchased, it comes ready for installation ultimately saving you time and excessive effort. It also doesn't come with any crazy component that requires fixing or attaching. Each SportRack cargo box comes with support brackets, load bars, mounting hardware, and rack feet, not forgetting the locks and keys. The rack brackets that come with this roof rack system are be arranged in three different ways, and this ability is mostly dependent on the shape of the rails. 
The maximum capacity of this roof rack system is roughly 60kg, making it one of the most purchased models in today's market. This unit has received a lot of positive feedback from its various users. It also comes highly recommended from vehicle owners and other car enthusiasts who appreciate the need for a roof rack. Go on your next vacation with extreme joy by getting all your gear together safely in your SportRack roof rack. This unit features rotating foot pads that have been designed to move back and forth. It also makes use of a straightforward numbering system that helps your rack fit your vehicle perfectly.
The SportRack complete roof rack system two keys for security. These keys help keep all your belongings in a safe space while you're on the move. To prevent the scratching or scraping of paint off your vehicle, this roof rack system has rubber pads on the bottom of their feet. This keeps the color at your roof safe and reduces the possibility of any damage. There have been comments from some users who recommend that this unit is made bigger to accommodate more items. There are others, however, who is extremely comfortable with its current design. Concerning durability and functionality, this roof rack has it all. It is the best among other competing models, and it is one of our favorites. Make sure you also check our guide to the best car gadgets, for more accessories for your car.
Key Features:
Steel
Holds up to 130 pounds.
No drilling required
Adaptability of all accessories
Specification:
Brand

SportRack

Model

SR1010

Weight

9.5 pounds
ROLA 59504 V-Tex Roof Rack Cargo Basket
Another roof rack system that has received countless positive reviews is from the ROLA camp. Many outdoor enthusiasts regard a company founded on product integrity, quality and cost efficiency, ROLA as a leading manufacturer of accessories for outdoor activities. They have identified each problem experienced by different customers and different adventurers, and with the help of innovative technologies, have curated a solution that is second to none, through their designs. Each product they launch manifests their ability to engage the customer to know what they want and why. It is not surprising thus that they record one of the highest sales from around the world.
One of their bestselling products and our favorite for this article is the ROLA V-Tex Rooftop Cargo Basket. If you love to explore places via road trips, you will love this product. It is designed with the everyday hiker and explorer in mind, by delivering lots of storage space for all your essential travel gear, meant to make your trip a memorable one. Fellow explorers design this roof rack or cargo basket thus, it features some vital elements that enhance safety and security of your equipment's., the installation process for this cargo basket doesn't demand a lot of time, as it features instructions that are simple to understand and implement.
The ROLA V-Tex cargo box is one of a kind. It features a sporty two-piece construction for long-lasting durability, with a rough-coat finish meant to keep all weather elements at bay and also reduce the occurrence of scratches. The mounting hardware included with this cargo basket is versatile and as such, fits perfectly with a variety of cars. This means you can switch vehicles during a trip with no issues regarding the storage of all your gear; it is just fantastic! The V-Tex roof rack system mounts to square, round and most OEM racks with ease. It doesn't matter if you drive a sports utility vehicle, a full-size car or a van. The V-Tex cargo basket is the best roof rack system available in the market for you.
Move all your interior storage space to the top of your car and enjoy a great time with family friends, with no gear to make you uncomfortable. The V-Tex roof rack weighs just 38 pounds and is one of the lightest units you will ever come across. It comes with an air deflector included in its design to reduce both wind noise and drag. These deflectors are located on the front and overall low profile of the unit, for excellent performance while you cruise on the highway. Invest in your holidays and road trips by getting the best roof racks such as the ROLA V-Tex cargo basket. It doesn't only make your car look good, and it also helps you get all the gear to your final destination with ease and comfort. It is also extremely affordable and comes with a guarantee to highlight its durability. 
Key Features:
Heavy-duty steel construction
Sporty two-piece construction
Universal mounting hardware
Custom air deflector
Specification:
Brand

Rola

Model

59504

Weight

54.6 pounds
Roof Rack Buying Guide & FAQ
How We Chose Our Selection Of Roof Rack
Brand - The quality of the product supports the strength of a brand. A brand is just as good as its product or service, which is why our list features some of the worlds recognized names in the industry such as Kodiak, CargoLoc, and SportRack.
Price - Money plays a vital role when selecting a product to purchase. Some products are incredibly affordable but feature all the high-quality elements of other models by different manufacturers. Our list of recommendations features several inexpensive models that are equally efficient and excellent performing.
Reviews - All roof racks that came highly recommended by users from across the globe were researched upon. The research derived information from many users to know the various experiences with a single product. User feedback comments offer manufacturers and people looking to make a purchase some features of a product that manufacturers may have overlooked. They provide some recommendations for design improvement and also help potential users in making a more informed decision.
Features To Look For In Roof Rack
Fit - The wrong shape of roof rack can be uncomfortable for both you and your vehicle. A roof box that is the wrong shape, too huge or too narrow can be challenging to access. There are several shapes and sizes of roof racks available in the market today; thus, and it is imperative that you find one that fits your vehicle.
Installation - There are many ways through which roof racks are installed, with the method being dependent on the manufacturer. Some frames are fixed with a claw-style attachment while others use the primary U-bolt system. Many rack producers find the claw system to be a simpler and quicker option since it enables the roof rack to be assembled or disassembled with little issues. Vehicles with a roof rack attached tend to consume more fuel, and as a result, it is advised that you mount your rack only when you need it for storage.
Weight - The ideal material used in the making of roof racks is aluminum. Aluminum is a sturdy and durable material that is extremely easy to maintain. It is also a more affordable option. Concerning resistance to weather elements and rust, aluminum is prone to both situations, but it features a long lifespan once provided with adequate care.
Steel is another great option for the construction of roof racks, despite it being slightly more expensive. It is highly resistant to rust and all weather elements, and it features a heavy-duty and robust composition. The best form of steel to go in for is stainless steel or steel with a vinyl cover.
Height restrictions - When it comes to height, you must consider two heights; that of your roof rack and that of your vehicle. There are specific roof rack designs meant for higher cars to ensure that there's no damage on your gear and vehicle during your trips.
Roof Rack FAQ
Q: Do all roof racks fit all cars?
A: There are different roof racks made for different vehicles; thus, not all roof racks can fit every vehicle. It is imperative that you research into your preferred roof rack system to know if it's compatible with your car before you make a monetary investment.
Q: What kind of roof rack do I need?
A: There are several types of roof racks designed to fit specific models of cars for a variety of purposes. For most SUV's and estate cars, roof bars with raised roof rails are ideal options. The best kind of roof rack for cars made after 2006 are those with solid roof rails; this is a more modern version of the roof rack earlier mentioned, and it is a rack that closes the gap between both roof and rail. The third type of roof rail around is the roof bar made for vehicles with fixpoints. These are great for any car body style, from a hatch, saloon, estate or even an MPV. These cars come with a designated point designed to allow for the mounting of your roof rack. The final kind is the roof rack made for vehicles with neither the fix points nor the rails. For these vehicles, they require a door jamb version of roof racks which are attached by clamping the unit to the car door jambs.
Q: Can roof racks be removed?
A: Yes, all roof racks can be removed or disassembled. When a roof rack is mounted, it tends to consume a lot of fuel, which can get incredibly frustrating especially when the frame is installed but not in use. To prevent this from happening, several models of roof racks are made such that they can be removed or attached at any time with ease.
Sign Up Now
GET THE VERY BEST OF GEARHUNGRY STRAIGHT TO YOUR INBOX