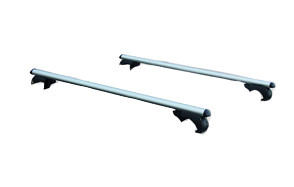 CargoLoc 2-Piece Aluminum Roof Rack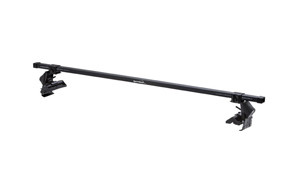 SportRack Complete Roof Rack System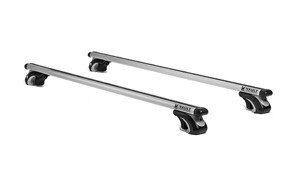 Roof Rack Crossbars 54" by Vault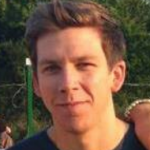 Are off to your yearly skiing trip? Or does a camping trip seem likely in the imminent future? Whichever one it may be, only the best roof rack can help you carry the load. Roof racks have been in existence for a while and have gained popularity over the years. They are mostly used by professional sports enthusiasts to move equipment such as bicycles and kayaks from one place to another. From the Mazda Miata to the Subaru Outback, there are roof racks available for all types of cars. To choose the best roof racks for your vehicle, you must ensure that it will efficiently carry all your equipment without buckling under the pressure. Our team has covered some roof racks in today's market that are considered the best in the business. These models promise to leave you satisfied from the moment you make your first trip.
The Best Roof Racks
Roof Rack Buying Guide & FAQ
How We Chose Our Selection Of Roof Rack
Brand - The quality of the product supports the strength of a brand. A brand is just as good as its product or service, which is why our list features some of the worlds recognized names in the industry such as Kodiak, CargoLoc, and SportRack.
Price - Money plays a vital role when selecting a product to purchase. Some products are incredibly affordable but feature all the high-quality elements of other models by different manufacturers. Our list of recommendations features several inexpensive models that are equally efficient and excellent performing.
Reviews - All roof racks that came highly recommended by users from across the globe were researched upon. The research derived information from many users to know the various experiences with a single product. User feedback comments offer manufacturers and people looking to make a purchase some features of a product that manufacturers may have overlooked. They provide some recommendations for design improvement and also help potential users in making a more informed decision.

Features To Look For In Roof Rack
Fit - The wrong shape of roof rack can be uncomfortable for both you and your vehicle. A roof box that is the wrong shape, too huge or too narrow can be challenging to access. There are several shapes and sizes of roof racks available in the market today; thus, and it is imperative that you find one that fits your vehicle.
Installation - There are many ways through which roof racks are installed, with the method being dependent on the manufacturer. Some frames are fixed with a claw-style attachment while others use the primary U-bolt system. Many rack producers find the claw system to be a simpler and quicker option since it enables the roof rack to be assembled or disassembled with little issues. Vehicles with a roof rack attached tend to consume more fuel, and as a result, it is advised that you mount your rack only when you need it for storage.
Weight - The ideal material used in the making of roof racks is aluminum. Aluminum is a sturdy and durable material that is extremely easy to maintain. It is also a more affordable option. Concerning resistance to weather elements and rust, aluminum is prone to both situations, but it features a long lifespan once provided with adequate care.
Steel is another great option for the construction of roof racks, despite it being slightly more expensive. It is highly resistant to rust and all weather elements, and it features a heavy-duty and robust composition. The best form of steel to go in for is stainless steel or steel with a vinyl cover.
Height restrictions - When it comes to height, you must consider two heights; that of your roof rack and that of your vehicle. There are specific roof rack designs meant for higher cars to ensure that there's no damage on your gear and vehicle during your trips.

Roof Rack FAQ
Q: Do all roof racks fit all cars?
A: There are different roof racks made for different vehicles; thus, not all roof racks can fit every vehicle. It is imperative that you research into your preferred roof rack system to know if it's compatible with your car before you make a monetary investment.
Q: What kind of roof rack do I need?
A: There are several types of roof racks designed to fit specific models of cars for a variety of purposes. For most SUV's and estate cars, roof bars with raised roof rails are ideal options. The best kind of roof rack for cars made after 2006 are those with solid roof rails; this is a more modern version of the roof rack earlier mentioned, and it is a rack that closes the gap between both roof and rail. The third type of roof rail around is the roof bar made for vehicles with fixpoints. These are great for any car body style, from a hatch, saloon, estate or even an MPV. These cars come with a designated point designed to allow for the mounting of your roof rack. The final kind is the roof rack made for vehicles with neither the fix points nor the rails. For these vehicles, they require a door jamb version of roof racks which are attached by clamping the unit to the car door jambs.
Q: Can roof racks be removed?
A: Yes, all roof racks can be removed or disassembled. When a roof rack is mounted, it tends to consume a lot of fuel, which can get incredibly frustrating especially when the frame is installed but not in use. To prevent this from happening, several models of roof racks are made such that they can be removed or attached at any time with ease.