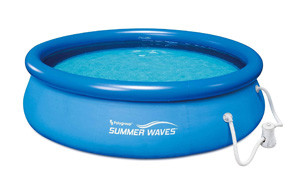 Summer Waves Quick Set Backyard Inflatable Pool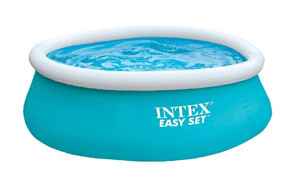 Intex Easy Set Backyard Inflatable Pool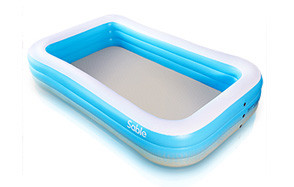 Sable Backyard Inflatable Pool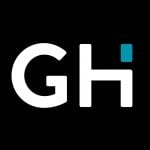 Has the summer heat got you frazzled and in a hot sweat? If so, our list of the best backyard inflatable pools will be right up your alley. There's almost nothing better than relaxing and cooling down in the confines of your yard – and it's one way to make those nosey neighbors jealous too! But whether you're shopping for a large pool for adults or something smaller for the kids to frolic in, choosing from the vast variety of inflatable pool models can be a daunting task. And that's where we step in.
Our team has done the nitty-gritty part of shopping for you. We've browsed the shelves to see what's available, we've sifted the wheat from the chaff, and we've narrowed down the options to a list of the best inflatable pools on the market.
Below, you'll find our recommendations as well as a buying guide that will help you to make an informed choice (because we like to avoid buyer's remorse at all costs). Here goes!
The Best Backyard Inflatable Pool
Backyard Inflatable Pool Buying Guide & FAQ
Features To Look For In Backyard Inflatable Pools
Inflatable pools are not all created equal. Some come with seats and slides and others offer more unique attributes such as sprinklers and novel shapes. This can make shopping for one just a tad complicated. To avoid the headache of choosing a backyard inflatable pool that's just not going to do it for you – we suggest you consider the following features:
Size - Size is probably the number one deciding factor when it comes to selecting a new inflatable pool. After all, you're going to want something that fits perfectly in your yard. This means that you need to pay specific attention to the pool's dimensions. In addition, make sure you consider what the pool will be used for. For example, do you need a big one for a group of adults, a medium-sized one for "just you" or a smaller one for toddlers?
Material - There nothing more frustrating than frolicking around in your pool only to realise it has a puncture. Backyard inflatable pools are notorious for having short lifespans, but if you choose the right type of material, then you can extend their use by years.
Given that they don't have much of a frame, an inflatable pool's material must carry the load of the full structure. This is why they are typically coated or laminated with synthetic materials. The additional coating increases their strength and environmental resistance. While blow-up pools can be made from vinyl, nylon, and even woven oxford cloth, PVC materials seem to perform better.
Repair Kit - It's possible for a pool to leak out air, water or even both. And because of the sensitive materials, these leaks can come about all too easily. Luckily, a good repair kit can be enough to save your inflatable pool from total annihilation. If the inflatable pool that's caught your eye comes with its own fully-loaded repair kit – then great! Ultimately, this repair kit should include:
Circular patches of varying sizes
An adhesive bond to fill in holes
An applicator tool to apply the adhesive bond
Double Wall Construction - Single wall constructions are a cheaper option but if you want something that's durable and has a longer lifespan, then a double-wall construction is preferable. The extra padding also has a comfort factor - since it allows bodies to softly rest against the sides.
Padded Pool Bottoms - Padded inflatable pool bottoms aren't a necessity, but they do add to a comfortable swimming experience. Soft padding underfoot will protect your feet from the bumpy ground. We're sure that you'd agree that it would also add to a "cushier" seated experience.
Other Features - In the end, the inflatable pool you choose will come down to personal preference. For example, the design and/or colour of the pool may be your ultimate deciding factor. If you're buying for kids, then you may be drawn toward attractive colours or a backyard inflatable pool with slide. Some options also have inherent features such as benches, cup holders, water sprayers, and so on.
Maintenance - The best inflatable pools are ones that are easy to set up. If they inflate within minutes, then great!  How a pool drains is equally important. Most inflatable pool designs include a drain plug that will allow you to easily drain large amounts of water quickly. But this is not always the case, so, you should consider how you are going to empty the pool if it doesn't feature this option. Also, some inflatable pools come with their own filtration systems and chemical kits while others don't (so keep this factor in mind when comparing costs).

Backyard Inflatable Pool FAQ
Q: What is a backyard inflatable pool?
A: Inflatable pools are a great alternative to in-ground swimming pools. They are mostly comprised of polyvinyl chloride (PVC) and rubber composite that's built up in layers. The rubber is inflatable and as it fills with air; a container or pool-shape forms – which can then be filled with water.
These pools are raised in structure and are the perfect addition to backyards where more permanent fixtures aren't wanted (simply drain and deflate the pool when you're no longer using it). They come in different shapes, sizes, and colours and are a more affordable option when compared to built-in swimming pools.
Q: Why choose a backyard inflatable pool?
A: When it comes to keeping cool in summer, then a backyard inflatable swimming pool has its advantages. Apart from it being a more affordable alternative to a pool that's built into the ground, this type of pool is also:
A portable solution – your pool can move with you from home to home.
Easy to set up – simply connect your pump and there you go!
Easy to clean – the surfaces are non-porous and can be cleaned with a gentle wipe.
Suitable for smaller spaces – they are perfect for small backyards (or they can even be set-up indoors).

Q: What is the deepest inflatable pool?
A: Inflatable pools are typically not as deep as pools that are built into the ground. Their depth can range anywhere from 1 ft to 5ft. However, most inflatable pool varieties have a depth of 2.5-3 feet.
Q: How do you set up an inflatable pool?
A: Setting up a backyard inflatable pool for adults or children doesn't have to be a hassle. The more prepared you are from the onset, the fewer surprises or hiccups you'll have along the way. To set your inflatable pool up within minutes, you can follow these steps:
Choose an area that will best accommodate the pool. The surface space should be large enough, and you preferably want the chosen ground to be free from sticks and debris that could puncture the pool's lining.
If you can, lay down a tarp to ultimately protect the bottom lining of the pool.
Set the pool down in the center of the tarp and then gently unfold it.
If the pool comes with support beams, now's the time to connect and install them.
Most pools come with numbered inflatable valves and plugs. Start with the valve marked "1" and then inflate the pool following the numbered sequence.
An electric or double-action pump is required for inflating medium to large inflatable pools.
Connect the pool pump by following your product's instructions.
Fill your pool with water – and enjoy!
Sources:
How To Set Up An Intex Easy Set Pool - Wiki How