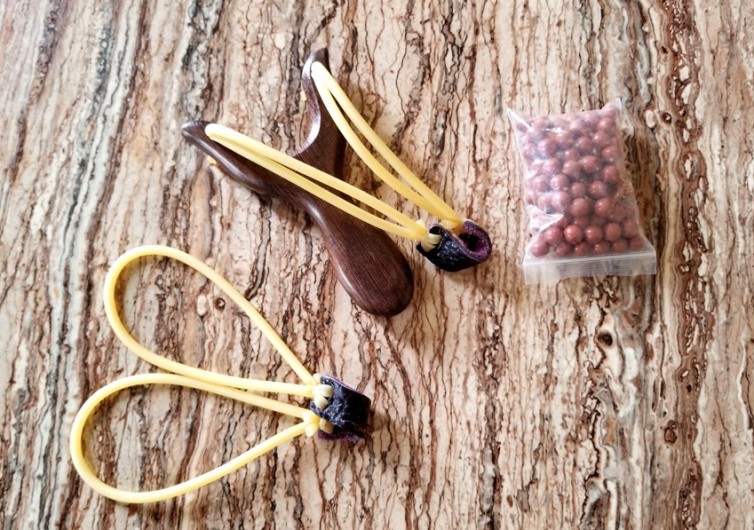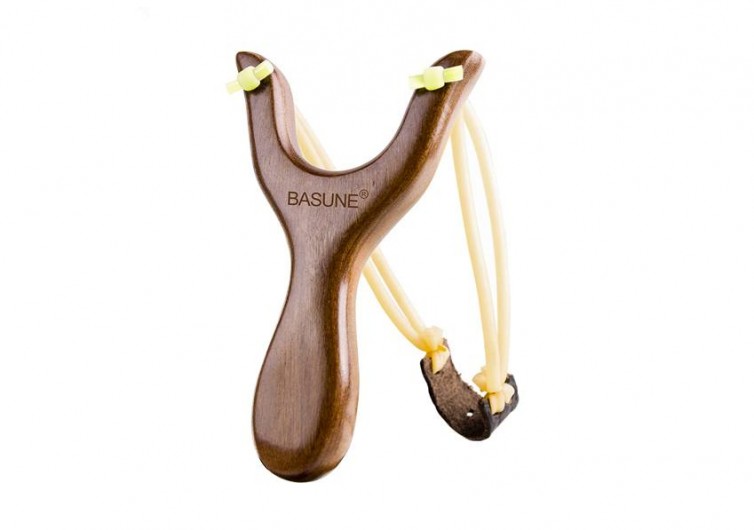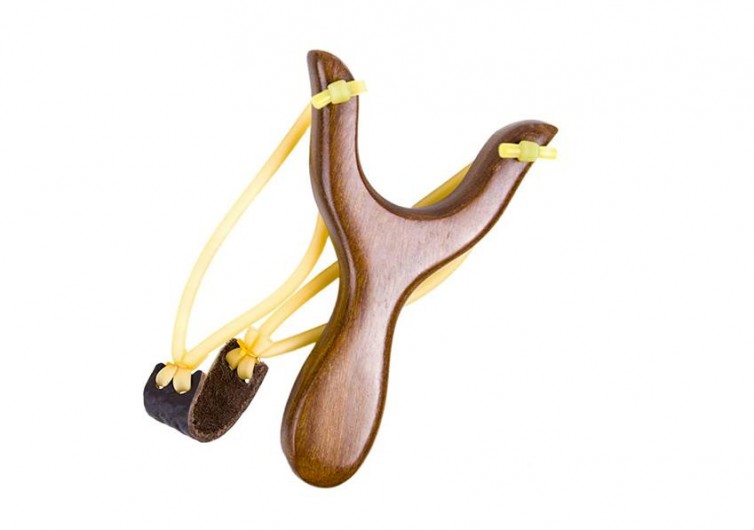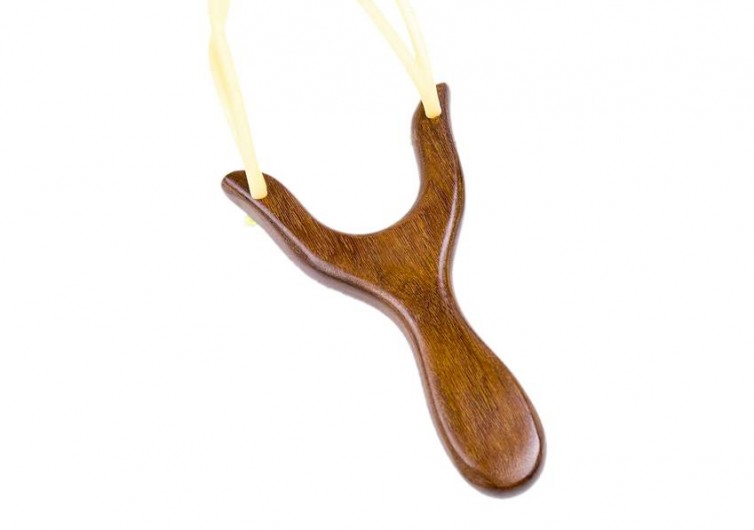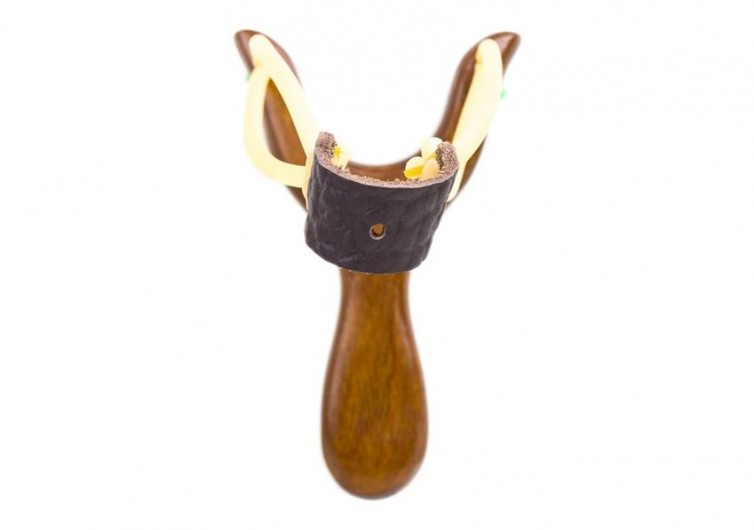 GearHungry may earn a small commission from affiliate links in this article.
Learn more
BASUNE Wooden Slingshot: Simple, Affordable, Effective
A good slingshot only needs three things: a wooden fork, a rubber band, and a shooter. The BASUNE wooden slingshot proves it. Its traditional design wastes nothing, and its performance leaves nothing in question.
I tested BASUNE's slingshot over a period of about a month, firing around three hundred shots. The little tool was comfortable to use, easy to get used to, and effective within my novice ability parameters. At $9, it's hard to argue against the BASUNE wooden slingshot.
It's a Slingshot — NOT a Toy
This just in: a slingshot doesn't have to be a Wrist Rocket to be effective. When we think of slingshots, most of us (myself included) picture a heavy-duty metal or polymer rig with a wrist brace. Next to one of these beasts, the BASUNE wooden slingshot looks like a toy — in fact, its Amazon description includes the word.
But — I'm going to say this once, with emphasis — the BASUNE slingshot is NOT A TOY. I tested it against two Wrist Rocket-style slingshots, and it shot BB's harder than both.
It turns out slingshot wrist braces are only accessories, useful for rigs with high-resistance bands or shooters who can't pull back as hard. Many experienced shooters use slingshots strikingly similar to the BASUNE: a fork with two uprights, a band, and a pouch. Simple.
Aim Small, Miss Small: BASUNE's Simple Design
If you've ever problem-solved, you know the simplest answer is usually the best answer. A slingshot — especially one as simple as the BASUNE — tests that principle.
The BASUNE slingshot is a single piece of wood that's contoured and finished for user comfort. One hole near the top of each upright accepts a tubular rubber band, which draws tight around a solid rubber plug. The bands attach to a leather pouch at the other end.
And that's all there is to it. The full kit includes a replacement sling (rubber and pouch), plugs, and about 75 heavy plastic pellets.
The slingshot was lightweight and easy to stuff in a pocket at less than 6" long. It arrived ready to use, and I was curious how it would perform, so I took it right to the range.
Right On Target: Testing the BASUNE Wooden Slingshot
The BASUNE's bands pulled back to my cheek comfortably with my left arm straight. This was good: to aim a slingshot, it's important that you can pull steadily without shaking. I shot at a stuffed cardboard box with a paper bullseye on it from 5-7 meters away. Pretty soon, I was consistently laying rounds inside a ring about the size of a roll of duct tape. The rounds snapped satisfyingly through the target's face.
I got used to the BASUNE slingshot pretty fast. Its bands stretched much more easily than other units I tested. That helped me focus on accuracy and keep shooting without getting tired. Its simple design kept me on a smooth cycle: load, draw, aim, release.
Bullseye: Review Conclusions
BASUNE applies simple principles to create a quality slingshot. The approachable tool would work for shooter level (or age) due to its easy pull resistance. More advanced shooters could modify the slingshot by swapping the tube-style bands for flat bands at any desired resistance level.
Isolated comments indicate that BASUNE units can break. But that's to be expected, and it shouldn't change your approach: wear safety glasses. After you spend $9 on the BASUNE slingshot, you should be able to afford a pair.