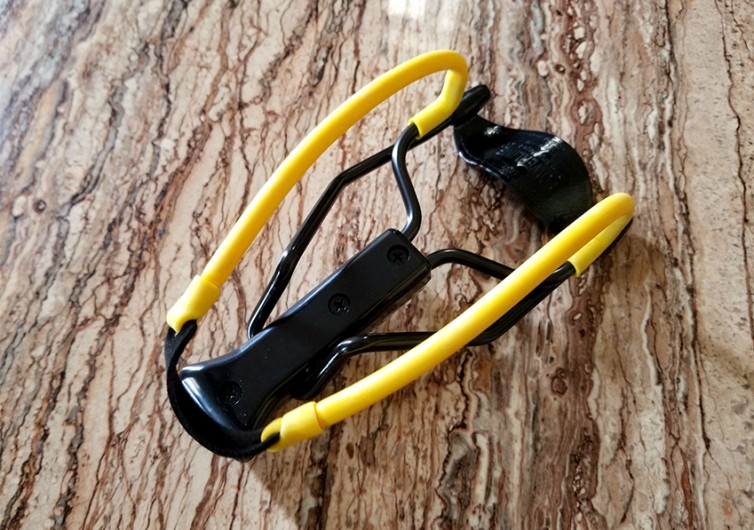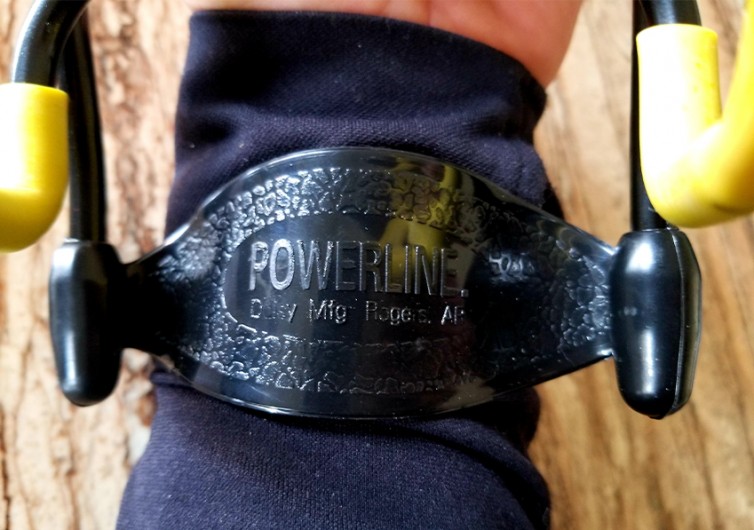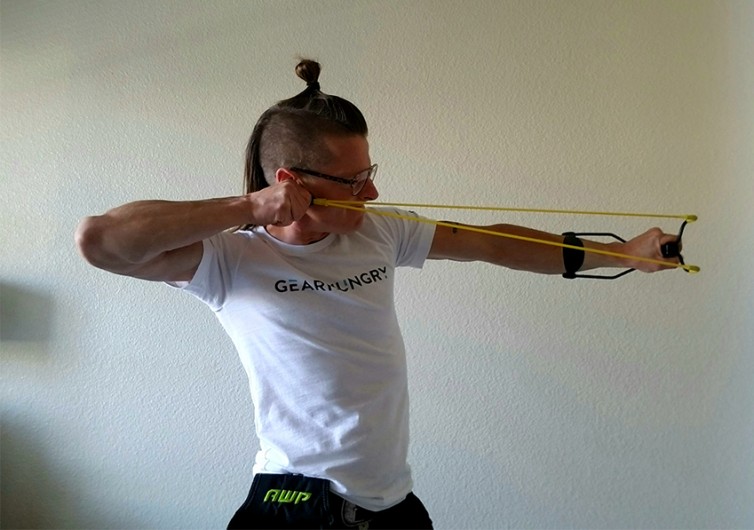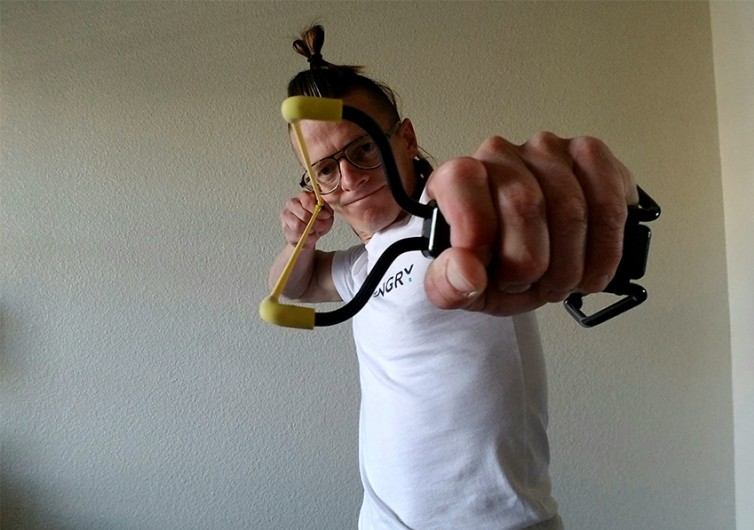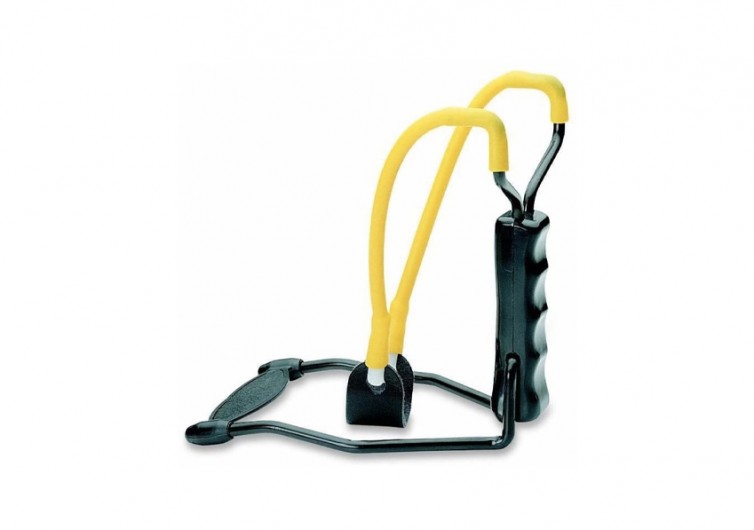 GearHungry may earn a small commission from affiliate links in this article.
Learn more
Daisy Powerline B52 Review: An Iconic Slingshot
The Daisy Powerline B52 is a wrist rocket-style slingshot with a trusted brand pedigree. A steel frame, heavy surgical latex bands, and folding wrist brace anchor the tool.
Over the course of a few weeks, I fired about 150 shots with the Daisy B52 slingshot. I found it rugged and reliable, which made sense based on Daisy's solid reputation. However, I never quite got used to the band's heavy but long pull-back, and I couldn't establish consistent accuracy.
Let's get a closer look at the Daisy Powerline B52 slingshot (without shooting our eye out).
Design and History: Slingshot Rudiments
The Daisy Powerline B52 is modeled directly after the famous "Wrist Rocket" slingshot, first introduced by Saunders in 1954. It's not totally hyperbolic to say the design captivated a generation; nostalgic memories of childhood Wrist Rockets pepper internet slingshot forums.
Daisy has established similar reverence for its air rifles, which the movie A Christmas Story has all but immortalized. Daisy's Powerline B52 slingshot looks like a bid to access the Wrist Rocket demographic. The steel frame, molded handle, and surgical tubing distinguish both designs.
Resilient performance drives the design. The surgical tubing seemed difficult to break, and because it's fed directly over the uprights, it has few weak points. The thick tubing was also difficult to pull back; thus, the wrist brace, which folds for storage.
Daisy builds the B52 for serious shooting and includes thorough shooting instructions and warnings on its packaging.
Test & Review: Shooting the Daisy B52 Slingshot
The first time I fired a shot with the Daisy B52 Powerline slingshot, I distinctly thought, "I need to get stronger." The surgical bands resist pull-back heavily, but they're also very stretchy. With my left arm straight, I could pull the pouch (where the ammo sits) all the way past my ear before I hit my physical limit. Though I could steady my aim reasonably well, the position felt challenging to repeat.
That critique is only subjectively valid: Theoretically, I could get used to the B52's pull resistance by shooting more. Experienced shooters might not register the problem. But the Daisy B52 slingshot also displayed a functional problem that I couldn't find a way around. Even at my max pull-back, using a ⅜-inch BB for ammo, I couldn't consistently punch through my cardboard target at a distance of 5 to 7 meters.
The slingshot's lack of power seemed distinctly odd, given its substantial draw resistance. I started combing through internet reviews, and I'll admit I got discouraged at comments to the tune of "my 10-year-old put a BB through 3⁄16-inch plywood!" But upon closer inspection, most comments mentioning power are 5+ years old.
Newer comments occasionally mention easily-broken bands. My bands didn't break and still looked good on inspection at the time of writing, but it's possible Daisy now uses lower-quality rubber than it did in the good ol' days. (Replacements are easy to come by. Wear safety glasses).
Conclusions
Compared to other slingshots, the Daisy B52 Powerline slingshot is moderately powerful and moderately accurate. If you want a slingshot for serious shooting or hunting, I urge you to look elsewhere. Experienced shooters may be underwhelmed, and hunters could easily injure an animal rather than kill it.
Still, Daisy constructs the B52 solidly, and its wrist brace and thick tube-style bands inspire confidence. For target practice or simple enjoyment, the B52 is a good buy at MSRP $11.