Best Gaiters In 2022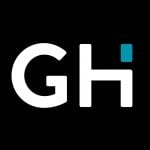 This product guide was written by GearHungry Staff
Last Updated
April 10, 2019
GearHungry Staff
GearHungry Staff posts are a compilation of work by various members of our editorial team. We update old articles regularly to provide you the most current information. You can learn more about our staff
here
.
GearHungry may earn a small commission from affiliate links in this article.
Learn more
If you are an avid adventurer, your trip to nature should be well thought out to keep it in good memory, hence the need to only opt for optimal clothes! Shoes are one of the most vital accessories that protect you when out in the wild. Nevertheless, there are instances when even the best shoes are not enough, especially in areas with adverse weather conditions. Gaitors are that extra item needed to ensure that your shoes do not need to do all the work. This protective sleeve not only covers right across the top of your shoes but also provides that extra sprinkle of comfort your feet need. So, here is all you need to know about the best gaitors currently on the market.
The Best Gaiter




Everyone has experienced it, those moments of walking down gravel filled path ends with a handful of stones lodging themselves in your walking shoes. It is far from one of the best feelings in the world, but the good news is that the Salomon Trail Gaiters can easily be fitted on your low shoes to prevent all the discomfort. These trail gaiters keep the stones out of your shoes while walking on simple trails. It is not only stones that will have to contend with this stellar contraption as you take your daily stroll or run, but also dust, snow, thorns, grass, and other pesky debris will be kept out.
An added plus is that it is easy to connect one of these trail running gaitors to your shoes but the cherry on the top is that it keeps your ankles snug and safe while you go about your business. Gone are the days that you had to worry about the comfort of your feet despite being fully equipped with comfortable shoes. These gaitors are sure to give you and your feet all the comfort and protection required.
Key Features:
It has an external side closure system with Velcro
Comes with intrusion protection
Fitted with an elastic jersey
It is reflective
Specification:
Brand

Salomon

Weight

4 ounces
Outdoor Research Men's Crocodile Gaiters

When going out for long walks, many of us tend to just throw on a snug pair of outdoor shoes and head out into various terrains. Obviously, there is no law that states all shoes should be paired with gaitors, especially in rough terrains. Nevertheless, it would be beneficial to own and use a pair, not only for comfort but also for protection. The Outdoor Research Men's Crocodile Gaiters pay homage to a type of guitar that has been around for quite some time. Popularly known as Crocs, these contraptions are sturdy enough which is probably why they have hardly evolved over time.
This particular pair of boot gaiters are equipped with an instep strap that currently consists of a triple barracked Bio Thane webbing, as well as an additional tab that keeps the front opening down. Apart from these few tweaks, they pretty much have the same look as Crocs have had since their inception.
It also offers a fitted and durable design that is both waterproof and breathable. What's more, the larger circumference makes it easy to accommodate plastic rain boots; this works in conjunction with its abrasion-resistant Cordura inner leg and boot to make for an all-around efficient product.
Key Features:
Mens gaitors with a larger circumference can accommodate plastic boots
Has a lightweight yet sturdy Bio Thane Instep Strap
Waterproof yet breathable
It is highly comfortable
Specification:
Brand

Outdoor Research

Model

243118

Weight

1 pounds

Sport is most fun when you do not experience the harsh effects. Beyond treadmills and disco music, outdoor sports such as hiking increases endurance and strengthens the heart and circulation. If you are a hiking lover that is after a pair of gaiters to wear on top of your shoes when out and about, you would definitely want it to be as comfortable as possible while still being strong enough to protect your feet from the harshness that awaits outdoors. With the Unigear Leg Gaiters, a combination of quality material with other sturdy options makes it one of the best gaitors in terms of comfort and durability. It is made of 600D Oxford fabric in conjunction with 300D polyester and as such, it easily offers a top-notch resistance to water, tear, and puncture. The connected TPU belt is durable enough even if when constantly exposed to very low temperatures.
These leg gaitors are altogether lightweight and easy to carry around, as such, it makes sense that it comes in a petite package that can easily be folded up easy maneuvering. The addition of an adjustable buckle strap on the top and a TPU on the bottom is just one of the things that make the design both practical and user-friendly. Both these two features and the wide front opening velcro makes it very straightforward to put on and take off. This contraption can be used as snow gaiters, hiking gaiters, and hunting gators among other things. It is a viable option for anyone on the lookout for a quality pair of gaiters.
Key Features:
Made of durable and comfortable fabric
It is multifunctional
It is both lightweight and portable
Affordable
Outdoor Research Rocky Mountain Low Gaiters

Since 1981, Rocky Mountain has been putting out top-quality apparel and accessories with the city of Seattle as its base. There is no doubt that the varying terrain that surrounds the city until date served as inspiration for the Outdoor Research Rocky Mountain Low Gaiters. Only real experience would result in the stellar product they have managed to put out on the market. These ankle gaitors for hiking come in the form of a durable, traditional pack cloth construction with no bulk low top design. Some users have testified using it for up to a period of about 15 years. It goes to show that the effective design of these short gaitors provides users with all season performance.
The possibilities are endless with this pair of hiking gaitors, you can pair them with hiking boots or cross-country ski boots to keep all sorts of debris at bay; be it rocks, dirt as well as light snow. In addition to its durability, this pair of gaitors are water-resistant yet breathable and easily fits up to a man's size 10. They also feature a bottom shear tab which helps to secure both the front closure and the hypalon instep strap. Altogether, this is a sturdy pair of gaitors that continually proves to be both effective and efficient.
Key Features:
It is 100% nylon
A triple threat; durable, water resistant and breathable
Fitted with a Hypalon instep strap
It is imported
Specification:
Brand

Outdoor Research

Model

FBA_61

Weight

13.9 ounces
WINOMO Adjustable Outdoor Waterproof Ankle Walking Gaiters




It's understandable why many people love endurance sports. They train many different muscle groups, improves balance and calms the nerves. The lure of the prospect behind the next corner spurs so much that no personal fitness trainer is needed. The truth of the matter is that any strenuous activities you engage in can leave you in gross discomfort or even worse, lots of pain. Thankfully, there are a number of gaiters out there that guard against this and the WINOMO Adjustable Outdoor Waterproof Ankle Walking Gaiters is one of them. Its elaborate design features an adjustable high-density elastic cord on the top as well as a snap fastener hook at the bottom which are strategically placed to firmly seal the area around your legs; essentially, this offers better convenience and comfort. Further to this effect, the breathable fabrics of these walking gaitors are equally suitable for use during the warmer months of the year.
This pair of gaiters are also very durable and have been constructed with a waterproof material that prevents debris, water, snow, rain, mud, wind. Let's not forget the protection it also offers from creepy crawlies that commonly find their way into your hiking shoes or even worse, crawling up your pants. The fact that the fabric is quite soft and lightweight adds to the overall comfort users will feel with these gaiters on. And for further comfort, you can easily adjust it using the hook and loop tapes and the elastic band to firmly bundle it.
Key Features:
Durable and reusable
Waterproof yet breathable
Extremely comfortable
Comes with an adjustable elastic band and snap fastener
Specification:
Brand

WINOMO

Weight

1.6 ounces




Being on your feet is hard enough without having to deal with unwanted visitors lodging in your shoes, this is the simple logic behind most gaitors including the Pike Trail Leg Gaiters. The main logic behind these particular leg gaiters is that they were designed to offer all-around versatility and to suit all weather conditions. For this reason, they are strong yet lightweight, and made of pure polyester which is one of the most resilient fabrics out there. Although lightweight, it is highly unlikely to tear or stretch even under extreme heat, furthermore, the fact that they are designed with metal buckles is another testament to their durability.
For added comfort, these trail gaiters come with buckles to fit a wide range of users and are also adjustable to all leg sizes up to 15 inches in circumference. Users can easily adjust the buckle so that the gaiters sit lower on their footwear and can be tightened using the drawstrings supplied. All in all, your lower legs are guaranteed the extra protection needed. You can combine it with a pair of water shoes for hiking from our list.
Key Features:
It is sturdy yet lightweight
Can be adjusted to fit all shoe sizes up to 15" circumference
They are comfortable
Extremely durable
Specification:
Brand

Pike Trail

Weight

8.6 ounces

As a hunter, it is common knowledge that you need to be prepared for whatever the wild has to throw at you, it would be quite unfortunate if your main disadvantage came from within. Having the right gear matters and the Kenetrek Hunting Gaiter is a vital piece that will surely come in handy. It is versatile and fits with any pair of boots you may have; be it a tall Pac boot or a pair of Hardscrabble hikers, these waterproof gaitors will slide right on and stay in place no matter what type of debris you find yourself sludging through. The nylon exterior is virtually indestructible, and as such, you can expect to have them in use for quite a long time.
The web straps at the top with the cam lock buckles adjust easily to keep out snow, while the Stormblocker waterproof membrane works overtime to give you total waterproof yet breathable protection. When it comes to the bottom Hypalon rubber straps, they definitely will not collect or store snow and ice as you walk along.  As a result, the only work you have to do with these snow gaitors is to put them on. You will even forget you have them on for the rest of the hunt. No matter the weather conditions you are faced with, one thing is for sure, these gaitors will hold up their end of the bargain. Find more great products like this by checking out our guide to the best water shoes for men.
Key Features:
It is 100% fabric with a fabric sole
It is highly durable
It is waterproof yet breathable
They can double as both women's and men's gaitors
Specification:
Brand

Kenetrek

Model

Hunting Gaiter

Weight

2 pounds




The next pair of gaiters is a new and improved version, as such, you can expect a whole array of new features from the Moxie Gear Ankle Gaiters. The first and most obvious is the fact that it currently comes in two different colors which are black and grey. The new colors are not all that these ankle gaiters have going for them, it also offers a handy quick-release buckle system which makes it beyond easy for them to be put on and off. With this new improved version, the shoe strap is a bit more narrow and thin and its fully adjustable length is designed to accommodate a wide range of shoes.
The material used to make this stellar pair of gaitors is carbon infused which adds even more to its durability and resistance. There is also an elastic section located on the back of the gaiter which helps it to properly grip the shoe and as an extension, it effectively prevents dirt and all sorts of debris from getting in. Another thing the elastic section does is to ensure that the gaiter is suited to a wide range of shoe sizes. So, whether you are walking, running, or even hiking through different terrain in adverse weather conditions, this gaiter has got you covered on all fronts. All in all, it is a handy and durable, and lightweight piece of equipment that can altogether protect your feet and shoes as you go about your day. Don't forget to also check our guide to the best combat boots.
Key Features:
Comes with a quick release buckle system
Has a narrower and thinner shoe strap
It is lightweight
Suited for all terrains and weather conditions

Running isn't just for the summer months. You can carry on well into the winter if you have the right gear. The Altra Trail Gaiter is designed to stop mud, water, rocks, and anything else from getting into your running shoes, so you can concentrate on keeping going. They're made with a strapless design, which means you can place them straight over the shoes and get running. You might be wondering how they stay in place and the answer is that they're made from 18% Spandex, so they hug your ankle. This flexible material will tightly fit around any shoe. They're also made to be super tough and abrasion-resistant, so they can handle up to some abuse on the trails. They can be combined with any running shoes but work particularly well with Altra GaiterTrap-equipped shoes. If you're looking for the perfect running gaiter, you won't anything better-suited than the Altra Trail Gaiter.
Key Features:
Made from a durable material (18% Spandex)
Strapless design 
Breathable and lightweight 
Fit any running shoe 
Razer Gaiters Snake Gaiters

There's more than one reason to wear a pair of leg gaiters. If you live in (or are going to) an area with lots of snakes, you need to keep yourself protected. Snakes can come out of nowhere and bite you in the ankle or lower leg. If that happens, it's a race against the clock to get to a hospital or you could die. If you don't want to take that kind of risk, you need a pair of Razer Gaiters Snake Gaiters. They might not be the most stylish pair of gaiters on this list but they'll keep you safe, and that's the most important thing. Made from 13 individual polycarbonate panels, the gaiters wrap smoothly around your calves, lower legs, and ankles. They also have in-built straps, so you can tighten them up. Pair these with some tough leather boots and you'll be completely safe.
Key Features:
Made from 13 individual polycarbonate panels
Protect against snake bites 
Lab-tested for safety 
Integrated tightening straps 
Available in four colors
Specification:
Brand

Razer Gaiters

Model

Snake Gaiters

Weight

13 ounce
Sign Up Now
GET THE VERY BEST OF GEARHUNGRY STRAIGHT TO YOUR INBOX