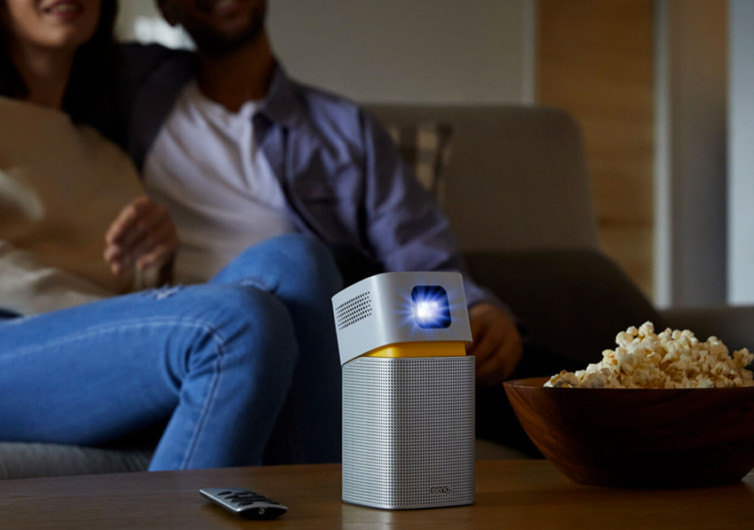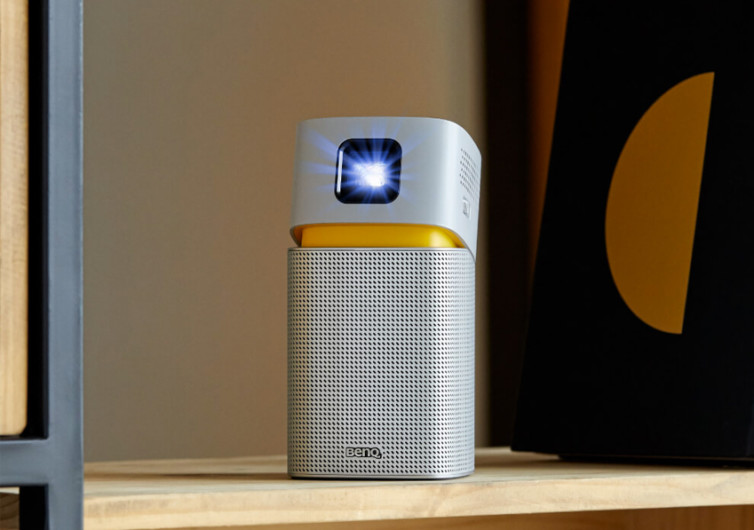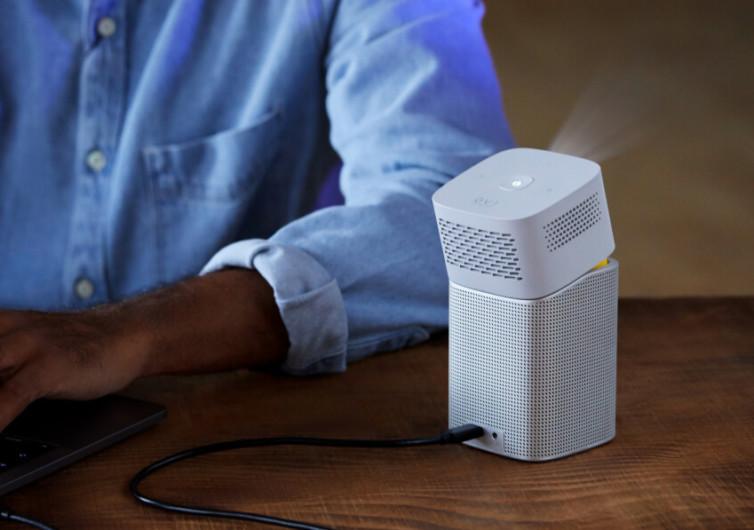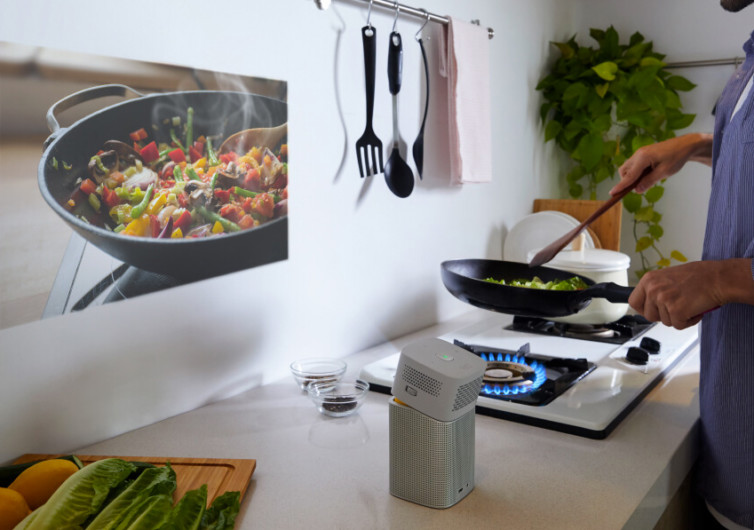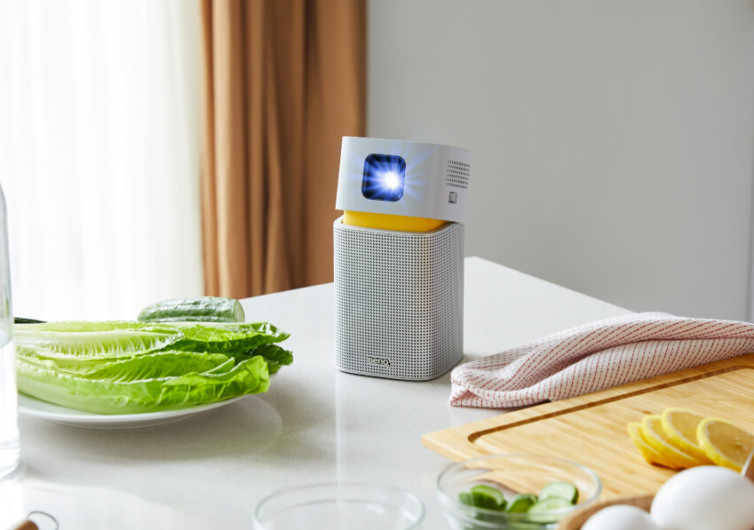 GearHungry may earn a small commission from affiliate links in this article.
Learn more
Benq GV1 Portable Projector
Most portable projectors require cables or wires to connect to your video-playing device. The BENQ GV1 Portable Projector does not need any of that. This gizmo is wire-free, allowing you to bring and use it anywhere, anytime. The GV1 marries wireless entertainment with endless fun wherever you may be. It's a travel projector that comes with a built-in speaker for superb personal entertainment.
The GV1 is capable of streaming videos, movies, music, and a whole lot more. And it does not need complicated setups or messy wires to do it. And if in case you want to preserve the battery of your mobile device, you can connect to the GV1 via its USB-C port.
The beauty of the GV1 is in its unique design. The built-in tilt mechanism allows you to increase the image size to 100 inches. The lens on the portable projector is high enough to ensure seamless viewing. There is no need to stack books or to look for another platform to set the device on. The system also boasts of an auto keystone feature that guarantees perfectly-squared pictures.
This gadget will not weigh you down. Its handy 1.6-b weight should be light enough. Plus, it is never too bulky, coming in with the size of a water bottle or a coffee cup. The compact and lightweight design of this BENQ creation is enough to make it a worthy companion in your adventures.
Not only does the GV1 project images via streaming services, it can also play media files on your flash drive. There's also a Smart TV app right on the portable projector itself. You no longer need a separate Bluetooth speaker, too. The GV1 already has 5-watts of clear audio.
The BENQ GV1 Portable Projector doesn't look much. But it sure can guarantee better entertainment wherever you are.