Best Tire Changers In 2022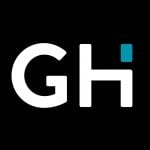 This product guide was written by GearHungry Staff
Last Updated
April 1, 2020
GearHungry Staff
GearHungry Staff posts are a compilation of work by various members of our editorial team. We update old articles regularly to provide you the most current information. You can learn more about our staff
here
.
GearHungry may earn a small commission from affiliate links in this article.
Learn more
Owning a vehicle is an investment that goes beyond purchasing the car itself. You also need to have the necessary tools to fix or make changes to your car. For most cars, a tire changer should be seated in your garage. This way you don't have to pay someone for the benefit of changing your tires for you.
Depending on the size of your vehicle and its tires, you'll find that the following tire changers can get the job done quite nicely.
The Best Tire Changer
PowerLift Manual Tire Changer Base

First off on our list of the best tire chargers is the PowerLift Manual Tire Changer Base. This is one product that features rigidity and sturdiness as its two most significant selling points. When searching for a tire charger, you need something that can hold its own against strenuous situations. You have that here for sure. With rugged steel parts and a solid base, you get enough strength and effectiveness, regardless of how many tires you need to have changed at a go.
The PowerLift tool is also very versatile in its makeup. You will find it easy to change just about everything from eight-inch tires to those of large trucks. The solid base also provides enough leverage for you to break the head of the tire you're changing, thus providing convenience and speed as you work. For most products, there's a give and take. If it has additional functionality, it could be bulky—making it heavy to transport for use or storage. PowerLift's Manual Tire Changer is an exception. The tool is light and somewhat portable, making movement and storage hassle-free. For both commercial use and application around the house, this product is built to deliver on all fronts. For more must-have products for your car, check out our guide to the best tire pressure gauges.
Key Features:
Strong steel build
Wide steel base
Manual tire changer
Specification:
Brand

PowerLift

Model

PTC

Weight

33 pounds
Easy to transport around
The broad base provides proper support
Base strength and width make for sufficient leverage
There's an interference between the end of the handle and the tube
The bead breaker is not durable
STKUSA Stark Tire Mount Demount Tool Steel Spreader Removal




This is another product that makes it very easy to change tires of all sizes. It's a bit of a mid-range option, but in the right hands, it can do some magic. For most changing jobs, the STKUSA Stark Tire Mount Demount Tool Steel Spreader Removal is right on the money. As long as a tire measures between 17.5 inches and 24.5 inches, this tire changer is ready to go. It has a smooth surface, which takes out any friction and makes both movement and placement easy. There's also an optimal setting angle, which allows you to save a lot of time as you change tires. Several customers complained about the paint job when they received the tool and that using lubes make it function better. Those are specific issues the manufacturer needs to work on.
Its standout feature, however, would have to be the inclusion of nylon rollers, which will help to protect you (from injury) and your tires (from damage). The rollers also make movement much more comfortable and more seamless over time. There's no need to lift the tire and its rim to remove the bottom head, thus saving you stress and protecting you at the same time. Be sure to also check out our selection of the best tire repair kit and choose the one for your car.
Key Features:
Nylon rollers
Rubber-padded insert hook
Smooth surface
Specification:
Brand

STKUSA

Model

3PC Tire Mount/Demount Tool Set

Weight

30.9 pounds
Works with radius and bias-ply tires
No need for heavy lifting to change tires
Less friction makes for more natural movement
The sidewalls are a little stiff
Requires lubes
Goplus Manual Portable Hand Tire Changer Bead Breaker Tool




The Goplus Manual Portable Hand, Tire Changer Bead Breaker Tool, is an ingenious product from one of the most famous designers of hand tools in the automotive industry. The device also has a steel base, which provides optimal stability and can hold its own against the more massive tires as well.
The machine is useful for tires between 8 and 16 inches, and with its glossy, anti-rust paint, the device can hold its own against the elements and keep working for use. If durability is what you desire most in a tire changer, then there might not be a product on the market that's better suited for you. It's also worth noting that the device has a locking mechanism that holds tires securely in place when you change them. This safety measure means you can use the tire changer to mount or dismount tires with ease. Be sure to also check out our guide to the best car battery testers for more useful products for your vehicle.
Key Features:
Smooth finish
Locking mechanism for the tire
Steel base
Specification:
Brand

Goplus

Weight

29.7 pounds
Durable and sturdy
Long-lasting build
Ensures your safety as you work
Heavy and awkward to move around
Bestauto Manual Tire Bead Breaker Adjustable Tire Bead Breaker

If you've got a larger vehicle and you'll like to change its tires, then this is the top pick for you. The Bestauto Manual Tire Bead Breaker Adjustable Tire Bead Breaker works effectively for tires ranging between 38 and 42 inches, so you can bring your tractor, truck, etc. to this big boy and get your tires changed quickly.
For its size, you also need to give this product top marks for security. Like the product above, it comes with a locking mechanism for its tires as well, thus keeping them in place as you change them to avoid damage or injury to you. Balance and stability are ensured with an air ratchet wrench, and with a simple assembly, you'll be ready to make use of this product in no time. For more must-have car gear, check out our guide to the best car battery chargers.
Key Features:
Air ratchet wrench
Locking mechanism for tires
Sturdy steel construction
Specification:
Brand

Bestauto

Weight

10.7 pounds
Perfect for larger vehicles
Easy assembly
Security and safety for you as you use the tires
Not suitable for small vehicles like lawnmowers
The feet are fragile
Mophorn Tire Mount Demount Tool




Another product from a reputable manufacturer, Mophorn Tire Mount Demount Tool, is one of those tire changers that you'll love to have handy at all times. It's suitable for vehicles of various sizes and can change tires measuring between 17 and 24 inches.
However, as opposed to changing tires alone, this product actually brings you the full package. It was built to provide inspection, buffing patching, dust suctioning, and even cutting for tires, so you get much more bang for your buck with this choice. The tire changer is also fitted with a 360-degree swivel platform. With the ability to tilt up to 90 degrees, it makes it convenient for you to change tires from just about any angle. Its assembly is also simple to understand, so you should be set-up and ready to move in a matter of minutes. You may also be interested in some of the best power inverters for cars, so take a moment to check them out.
Key Features:
360-degree swivel platform
Tilts up to 90 degrees
Convenient tool tray
Change tires from whatever angle you would like
Capable of much more than just tire changing
Simple assembly for quick setup
Another heavy tire changer

Farmunion makes it to the list of best tire changers with the Farmunion Tire Changer. The head clamp on this particular tool works pretty well for most tire rims. What you'll find with this tire changer is the incorporation of plastic into the product design. While the plastic build might not be as durable as steel, you at least know that you'll be getting something that won't damage your tires.
Moving on, you get a spring-loaded plunger, which stays in place as you mount your tire. You can easily change the position of your plunger. Mounting and dismounting tires with this tool promise to be hassle-free thanks to the bead compressor that pushes it down into the center of the wheel. For those who want to save themselves the time and energy of moving tools around, this is the perfect product to pick. For more useful products you want to have in your car, check out our selection of the best car GPS navigation systems.
Key Features:
Plastic build
Bead compressor
Spring-loaded plunger
Specification:
Brand

Farmunion

Model

13

Weight

8 ounces
Suitable for stiff low-profile tires
Additional assistance with mounting and dismounting
A perfect-fitting on your tire's rim is assured
Not sturdy enough
Subpar packaging
OrangeA Tire Spreader Adjustable Swivel Manual Tire Spreader

The OrangeA Tire Spreader Adjustable Swivel Manual Tire Spreader might look small, but don't let its size fool you. This product does pack some significant strength in its build. It measures 33.5 x 17.5 x 10.8 inches. To start with, you get 360-degree swivel in this tire changer, as well as the incorporation of 4 tilt settings. You get a working lamp and a tray added to its assembly, so you can pretty much change your tires at any point of the day without stress.
Add all of that to the fact that you're getting a compact build, making this product well suited for individual use—for cars and bike tires. This is a lightweight option, but the manufacturers claim it's suitable for all types of car tires and light vehicles. If only it catered to heavy trucks. We don't know how true that is because its reviews were very scanty. In any case, it makes a useful gift for car lovers.
Key Features:
Vertically-operated build
Four separate tilt settings
360-degree swivel
Specification:
Brand

OrangeA

Weight

56 pounds
Lamp and tray make for more natural tire changes
Suitable for both light vehicles and trucks
Easy and convenient assembly
Not suitable for heavy trucks
The Features To Look For In A Tire Changer
Manufacturer's reputation - It might seem like being overly meticulous or paranoid, but the reputation of the manufacturers matters a great deal. Several manufacturers have been able to make a name for themselves in the automotive industry, making it easy to trust their products. You can't go wrong with established names like Goplus, PowerLift, and Stark. Our list is lined up with products from these manufacturers. Buying a tool from a trusted name gives you the peace of mind knowing that you're buying a great product.
Size - One of the biggest mistakes you could make with these tools is to ignore sizes. Before making a purchase, ensure you have enough space in your garage or shop, so you don't end up with storage issues down the line.
You can quickly check the dimensions of the product. This is critical for those who run automobile shops. The size of a tire changer could make you fall in love or turn your back to it—all at once. Tire changers are strong tools but they have their limits. They can be affected by the elements, and if you're unable to fit one in your workspace, you could end up being forced to keep it outside. Before long, it will most likely develop some problem or the other.
Security features - Security features are abundant, but you'll need to get a tire changer that can at least provide basic safety. The most prominent security measure is a secure locking mechanism that holds the tire in place while you work.
Build - The build material of your tire changer will go a long way in determining its sturdiness and how well it works under pressure. Steel tire changers are usually the gold standard when it comes to strength, but some options like the Farmunion Tire Changer—that are made with plastic—also have impressive reviews from current owners.
Weight - This is a tradeoff. First thing, the lighter the tool, the easier it is to move around. While, heavier tire changers tend to be sturdier with better quality. You want to check these details before making a purchase.
Usage - Tire changers are made for specific types of tires. Even the general options tend to have areas they are good at. Some tire changers are best suited for large trucks; some are good for bikes. If you're looking for a versatile tire changer that can fix anything, you should take a look at the features, especially the breadth of the tool. You should be on the lookout for a tire changer that can accommodate all types and sizes.

Types Of Tire Changers
Swingarm tire changers - The swing arm tire changers can handle some of the most strenuous tasks, thanks in part to their adjustable tabletops. They have broader clamping ranges, thus making them much easier to use.
A swing arm tire changer also has up to 4 tabletop jaws, which can be adjusted to limit mistakes.
However, it's also worth noting that you'll need to unscrew the head of the machine to fit in various tire sizes. While this might take more time, you'll find that a swing arm tire changer is most likely the top option when it comes to efficiency.
Tilt-back tire changers - The tilt-back tire changer comes with a tower, which makes it easy to fit large tires. This is one feature you should keep an eye out for if you drive large trucks. These tools are more efficient and faster than other tire changers. But, with great power, comes great responsibility. Tire changers with this feature tend to cost more than the average.
The tilt-back tire changer leans a little to the back, thus accepting larger tires without the need to screw and unscrew their heads. You also don't need to have any adjustable attachments, and their bases are generally safer.
Leverless tire changers - Also known as touchless tire changers, these ones are great for flat tires. While you might need some technical training to get used to them, they provide a lot of reliability as well.
The leverless tire changers can lift and set up heavy tire rims, thus eliminating the need for you to do much work.
Manual tire changers - The name kind of gives it away. With these tire changers, you'll need to do much more work. Manual tire changers are great for residential use or use in small auto shops, and their practicality can be considered as their top-selling point.
They're also the perfect ones for people looking to save money, and while you'll be doing more physical work, it won't cost as much as going to a tire shop. Our best pick PowerLift Manual Tire Changer Base is a manual tire changer.
Heavy-duty tire changers - If you're dealing with a larger tire, then a heavy-duty changer is the best recommendation for you. They're perfect for off-road vehicles, as well as things like large tractors and construction vehicles – mainly, if a car has wheels measuring 56 inches in diameter (and perhaps even 43 inches in width), you'll be better served by a heavy-duty tire changer.
The heavy-duty tire changers mount and dismount the wheel, and they usually feature a hydraulic, self-centering four jaw chuck. Some of the more advanced options also come with clamping jaws, which can work between 14 and 58 inches from the center bore.
Sign Up Now
GET THE VERY BEST OF GEARHUNGRY STRAIGHT TO YOUR INBOX