Last updated:
16 Oct 2020
10 Best Chainsaw Sharpeners (Review) In 2021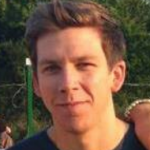 This product guide was written by Jordan Carter
Chainsaws are some of the most powerful hand tools ever invented. A single person armed only with a chainsaw can bring down an enormous tree in just minutes. Something that was simply unthinkable a hundred years ago. But chainsaws, like all other mechanical devices, need to be properly maintained. And first on the maintenance checklist is sharpening the teeth of the chain itself. Because without properly sharpened teeth you might as well head back to the garage for the axe. Below are the best chainsaw sharpeners for 2019.
The Best Chainsaw Sharpener
Chainsaw Sharpener Buying Guide & FAQ
How We Chose Our Selection Of The Best Chainsaw Sharpener
Price - We're always on the lookout for a great value and with chainsaw sharpening tools that's especially important. Some are pretty expensive and yet they are limited in the chainsaws they can sharpen as well as being limited in their mobility. Our favorites are those that do a consistently outstanding job and that don't need a power source, are small enough to fit in your toolbox, are light enough not to weigh you down and don't cost more than a good flannel work shirt.
Brand - If you're unfamiliar with this kind of tool you're not likely to recognize a lot of the brand names in play here. The fact is though that many of the big names in power tools apparently can't be bothered making chainsaw sharpeners. Maybe there just isn't sufficient demand for them or their shareholders believe they don't produce sufficient ROI. Whatever the reason the bottom line is that even if you want a Stanley chainsaw chain sharpener you're not going to find one.
Reviews - We poll industry pros all the time and read both customer and professional third party reviews. The goal is to see if there is any sort of consensus afloat in cyberspace regarding a particular product. At the end of the day though, we tend to take reviews with a grain of salt, simply because you can never be sure of the motivations behind them.

Things To Consider When Looking For The Best Chainsaw Sharpener
How often you plan to use it - If you are someone who uses their chainsaw a lot you're going to want to invest in a high-quality sharpener. In fact, you may want to invest in a pair of them. One that you can install on your workbench in the shop and a portable one you can take with you out into the field, just in case. If, on the other hand, you only use your chainsaw to occasionally clear brush or cut firewood there's no reason to invest in a top of the line sharpener. Any decent portable sharpener should do the trick, as long as you're reasonably confident in your ability to use it without hurting yourself.
Chain Size - Contrary to what some folks believe not all chainsaws use the same size chain. And not all chainsaw sharpeners will work on all the different chains out there. This is perhaps the most important consideration when looking for a chainsaw blade sharpener. Because if the one you purchase isn't designed to accommodate the chainsaw you have it will be useless. As a general rule high-end bench mounted sharpeners are more versatile than other types. And hand held portable sharpeners tend to be more limited in their applicability. Always make sure the sharpener you buy is compatible with the chainsaw you have. If need be contact the manufacturer.
Power - Some sharpeners are manually powered and other, typically bench-mounted sharpeners, have electric motors of varying strength. In addition some electric powered sharpeners are plug in only, while others are battery operated and still others are hybrids you can plug in or operate off a battery. In almost every case a bench mounted sharpener with a powerful motor will produce fast, accurate results. Which is important if you don't have time to spend trying to finesse a handheld sharpener.
Build quality - With so many power tools today being manufactured in places where quality control is suspect at best it's crucial that you check the build quality of your chainsaw sharpener. To that end there are a few things you can look for that indicate a particular sharpener will stand the test of time. For instance, if the body is fashioned from cast aluminum that's a good sign. If none of the important components are made from plastic that's an even better sign. And if the sharpener comes with a reasonable warranty that's a sign the manufacturer will likely stand behind their product.
Types Of Chainsaw Sharpener
Handheld - Handheld chainsaw sharpeners are ultra-convenient, cheap and portable. If you are out in the woods somewhere far from a power source and your teeth need sharpening a handheld sharpener can really save the day. On the other hand they can be tricky to use effectively, they take longer than the best chainsaw sharpeners that are bench-mounted and they don't always produce high-quality results.
Bench-mounted - This type of sharpener is definitely the most reliable, most versatile and the fastest as well. Most will accommodate just about any type of chainsaw you might have and have certain safety features built in that make the process less hazardous. The downside to this type of chainsaw chain sharpener is that it will cost you more than a portable one and you can't take it with you out into the woods in case you need a quick touch up of your teeth.
Electric - Electric chainsaw sharpeners save your arms by bringing the power of the motor to bear on the task of sharpening. They provide a mechanism for holding the teeth fast while the grinding wheel does its magic. If you want fast, reliable results you'd do well to get an electric sharpener.

Chainsaw Sharpener FAQ
Q: How do you sharpen a chainsaw?
A: Some people go out and buy a brand new chain when the teeth on their chainsaw get dull. This is an enormous waste of money when all you need to do is put the teeth through the sharpener and you'll be back in business. That said, not all sharpeners operate the same way.
With a manual chainsaw blade sharpener you'll have to make sure the guide that comes with it is properly positioned relative to the rivets of the chain. Once it is use the file and follow the angle of the edge as instructed in the guide book or manual. It shouldn't take more than a few strokes to get results. Lining up the device properly is what will take time. At least at first.
Bench sharpeners are often easier to use (at least once you get acquainted with them). With most of them you place the chain under the sharpener, make sure it's secured properly and turn the device on. Once the tooth is sharp enough, advance the chain and repeat. The electric sharpener will be faster because you won't have to find the proper angle with each tooth. It will be set before you start and won't change.
The best!
Gear, gadgets & stuff for men
Straight to your inbox