Best Chainsaw Sharpeners In 2022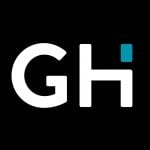 This product guide was written by GearHungry Staff
Last Updated
May 10, 2019
GearHungry Staff
GearHungry Staff posts are a compilation of work by various members of our editorial team. We update old articles regularly to provide you the most current information. You can learn more about our staff
here
.
GearHungry may earn a small commission from affiliate links in this article.
Learn more
Chainsaws are some of the most powerful hand tools ever invented. A single person armed only with a chainsaw can bring down an enormous tree in just minutes. Something that was simply unthinkable a hundred years ago. But chainsaws, like all other mechanical devices, need to be properly maintained. And first on the maintenance checklist is sharpening the teeth of the chain itself. Because without properly sharpened teeth you might as well head back to the garage for the axe. Below are the best chainsaw sharpeners available right now.
The Best Chainsaw Sharpener
Granberg Bar-Mount Chainsaw Sharpener
Sharpening your chainsaw doesn't have to require you pull up stakes in the middle of your work day and head back to the shop. With the Granberg Bar-Mounted sharpener you can stay on site, set your chainsaw down on any level surface and restore a nice sharp blade in just minutes. The Granberg chainsaw blade sharpener will work with virtually any chainsaw on the market and doesn't require a power source. It's light, effective and easy to use and will have you back on the job in no time. The quality of the edge is reliably excellent and the fact that you don't need to remove the chain to sharpen it is a big plus when you're on the clock. Make sure you also check our guide to the best bow saws.
Key Features:
No power source required
No plastic parts
Precise consistent results
Compatible with any saw
Cast aluminum and zinc-plated steel
Lightweight and compact
Specification:
Brand

Granberg

Model

G106-B

Weight

14.4 Ounces
The fact that it mounts to any chainsaw puts it head and shoulders above most
The build quality is excellent with no cheap plastic parts
Based on a proven design that's provided 5 decades of results
Inexperienced users may find it a bit tricky to operate
STIHL 2 in 1 Easy File Chainsaw Sharpener
The Stihl 2-in-1 Easy File sharpener is another handheld device that allows you to sharpen on the fly and stay on the job. It's so light and compact you could conceivably just slip it into your back pocket and head off to harvest without giving it a second thought. While it doesn't look like much right out of the box you'll soon discover that its understated simplicity is its biggest strength. While it won't work with absolutely every chainsaw blade on the market it will work with a variety of non-Stihl chains. So contact the manufacturer before buying to be sure it's going to work with yours. You may also like to check our best jigsaws review.
Key Features:
Compact and powerful
3/8 inch pitch
Compatible with non-Stihl chains
Replaceable files
Specification:
Brand

Stihl

Weight

11.2 Ounces
Very small and light. You can slip it into your back pocket and take it anywhere with you
Ideal for people who do a lot of work in the field and don't have time to return to the shop to sharpen their saw
The results are predictably excellent whether on a Stihl or another chainsaw
Oregon 520-120 Bench Chainsaw Sharpener
Although you will have to remove the chain from the chainsaw to use the Oregon 520-120 once you get going you're going to fly through the job and wind up saving a lot of time. This electric chainsaw sharpener adjusts to your blade, regardless of make and model, and grinds it to perfection in the blink of an eye. Once sharp just advance the chain, engage the grinder, sharpen the next tooth and advance again. Bada bing bada boom you'll be finished in no time. And not just finished. Finished to the highest degree of quality. Be sure to also check out our list of the best reciprocating saws for more great items like this. 
Key Features:
Integrated LED light
Sharpens a multitude of chains
Includes grinding template and 3 grinding wheels
Fully adjustable
Specification:
Brand

Oregon

Model

520-120

Weight

19.45 Pounds
It's not the most versatile ever created but it produces consistently outstanding results
The features are hard to ignore. Especially the integrated light, dressing brick and 3 grinding wheels
Will appeal to a lot of people who don't feel at ease with a hand held sharpener
It's a great product but won't work with every chainsaw out there
Husqvarna Sharpforce Chain Sharpener
Husqvarna might seem an unlikely brand to appear in the chainsaw sharpener sector but here they are. Their handheld Sharpforce chainsaw chain sharpener lives up to the company's reputation for producing high-quality mechanical devices. The Sharpforce will work with any type of chainsaw. And although you'll need to remove your chain to use it the device doesn't waste a lot of your time. Aligning your teeth is quick and simple and with just a few strokes you'll be moving on to the next tooth. It's a smart, effective, manually-powered machinery. Don't forget to also check our guide to the best circular saws.
Key Features:
No power supply required
Take it wherever the work is
Fast and efficient
Replaceable files
Specification:
Brand

Husqvarna

Weight

11.2 Ounces
One of the smallest and lightest chainsaw sharpeners on the market
Does a reasonably good job considering how light and inexpensive it is
The fact that it works with pretty much any chainsaw is a big plus
Definitely takes a bit of practice to use it effectively
Timber Tuff CS-BWM Benchtop Sharpener
Timber Tuff takes the high ground in the chainsaw sharpener wars with their excellent CS-BWM Benchtop Sharpener. Powerful, versatile, safe and effective it sets the standard for bench mounted chainsaw sharpeners. The 110 Volt motor is strong and reliable, the work light lets you keep an eagle eye on the proceedings and with 3 grinding wheels you're not going to run out of material to sharpen with. If you use your chainsaw regularly it's an invaluable addition to your workshop.
Key Features:
110 Volt motor, 3,600 rpm
15 watt integrated work light
Includes 3 grinding wheels
Thermo overload protection
Bench mounted sharpene
Specification:
Brand

Timber Tuff

Model

CS-BWM

Weight

17.1 Pounds
Though you'll probably never need the thermo overload protection it's nice to have
Powerful and effective with a reliable 110 volt motor producing 3,600 rpms
Relatively easy to use with a short learning curve
Angle adjustment can be an issue
Oregon 410-120 Saw Chain Grinder
If you're looking for the best-in-the-business but you can't afford the Oregon 520-120 (that we featured earlier), this is the next best thing. It's designed for chainsaw users that need to sharpen semi-regularly, like loggers, arborists, and home users. This Saw Grinder is compatible with almost any chainsaw in the world and can be adjusted to the exact right dimensions for the saw. Plus, it has a bunch of features to make your life easier including a built-in LED light, a dressing brick, and three separate grinding wheels.
Key Features:
0.29 HP motor
3150 RPM 
Durable sharpener 
Works with almost all chainsaws 
Built-in light 
Dressing brick 
Three grinding wheels 
Specification:
Brand

Oregon

Model

410-120

Weight

17 Pounds
Competitively priced 
Works with most chainsaws 
Mountable design 
The frame isn't that durable
Doesn't come with a tripod 
Katzco Chainsaw Sharpener File Kit
You can't always carry a motor-powered chainsaw sharpener when you're on a job. And, you might not want to spend hundreds of dollars if you don't use your chainsaw all that much. If that rings true with you, the Katzco Chainsaw Sharpener File Kit is the perfect product for you. It comes with every field tool you'll need to service your chainsaw and make sure it's cutting through logs like a hot knife through butter. Plus, everything comes in a rollable organization sleeve. 
Key Features:
3/8" Hardwood stain & finish handle 
6" Flat fine-tooth file
Filing guide
Depth-gauge tool 
3 x Round fine-tooth files 
Rollable organization sleeve
Specification:
Brand

Katzco

Model

743841492176

Weight

8 Ounces
Very affordable 
Contains every tool you need 
Easy to organize 
Chainsaw Sharpener Buying Guide & FAQ
How We Chose Our Selection Of The Best Chainsaw Sharpener
Price - We're always on the lookout for a great value and with chainsaw sharpening tools that's especially important. Some are pretty expensive and yet they are limited in the chainsaws they can sharpen as well as being limited in their mobility. Our favorites are those that do a consistently outstanding job and that don't need a power source, are small enough to fit in your toolbox, are light enough not to weigh you down and don't cost more than a good flannel work shirt.
Brand - If you're unfamiliar with this kind of tool you're not likely to recognize a lot of the brand names in play here. The fact is though that many of the big names in power tools apparently can't be bothered making chainsaw sharpeners. Maybe there just isn't sufficient demand for them or their shareholders believe they don't produce sufficient ROI. Whatever the reason the bottom line is that even if you want a Stanley chainsaw chain sharpener you're not going to find one.
Reviews - We poll industry pros all the time and read both customer and professional third party reviews. The goal is to see if there is any sort of consensus afloat in cyberspace regarding a particular product. At the end of the day though, we tend to take reviews with a grain of salt, simply because you can never be sure of the motivations behind them.
Things To Consider When Looking For The Best Chainsaw Sharpener
How often you plan to use it - If you are someone who uses their chainsaw a lot you're going to want to invest in a high-quality sharpener. In fact, you may want to invest in a pair of them. One that you can install on your workbench in the shop and a portable one you can take with you out into the field, just in case. If, on the other hand, you only use your chainsaw to occasionally clear brush or cut firewood there's no reason to invest in a top of the line sharpener. Any decent portable sharpener should do the trick, as long as you're reasonably confident in your ability to use it without hurting yourself.
Chain Size - Contrary to what some folks believe not all chainsaws use the same size chain. And not all chainsaw sharpeners will work on all the different chains out there. This is perhaps the most important consideration when looking for a chainsaw blade sharpener. Because if the one you purchase isn't designed to accommodate the chainsaw you have it will be useless. As a general rule high-end bench mounted sharpeners are more versatile than other types. And hand held portable sharpeners tend to be more limited in their applicability. Always make sure the sharpener you buy is compatible with the chainsaw you have. If need be contact the manufacturer.
Power - Some sharpeners are manually powered and other, typically bench-mounted sharpeners, have electric motors of varying strength. In addition some electric powered sharpeners are plug in only, while others are battery operated and still others are hybrids you can plug in or operate off a battery. In almost every case a bench mounted sharpener with a powerful motor will produce fast, accurate results. Which is important if you don't have time to spend trying to finesse a handheld sharpener.
Build quality - With so many power tools today being manufactured in places where quality control is suspect at best it's crucial that you check the build quality of your chainsaw sharpener. To that end there are a few things you can look for that indicate a particular sharpener will stand the test of time. For instance, if the body is fashioned from cast aluminum that's a good sign. If none of the important components are made from plastic that's an even better sign. And if the sharpener comes with a reasonable warranty that's a sign the manufacturer will likely stand behind their product.
Types Of Chainsaw Sharpener
Handheld - Handheld chainsaw sharpeners are ultra-convenient, cheap and portable. If you are out in the woods somewhere far from a power source and your teeth need sharpening a handheld sharpener can really save the day. On the other hand they can be tricky to use effectively, they take longer than the best chainsaw sharpeners that are bench-mounted and they don't always produce high-quality results.
Bench-mounted - This type of sharpener is definitely the most reliable, most versatile and the fastest as well. Most will accommodate just about any type of chainsaw you might have and have certain safety features built in that make the process less hazardous. The downside to this type of chainsaw chain sharpener is that it will cost you more than a portable one and you can't take it with you out into the woods in case you need a quick touch up of your teeth.
Electric - Electric chainsaw sharpeners save your arms by bringing the power of the motor to bear on the task of sharpening. They provide a mechanism for holding the teeth fast while the grinding wheel does its magic. If you want fast, reliable results you'd do well to get an electric sharpener.
Chainsaw Sharpener FAQ
Q: How do you sharpen a chainsaw?
A: Some people go out and buy a brand new chain when the teeth on their chainsaw get dull. This is an enormous waste of money when all you need to do is put the teeth through the sharpener and you'll be back in business. That said, not all sharpeners operate the same way.
With a manual chainsaw blade sharpener you'll have to make sure the guide that comes with it is properly positioned relative to the rivets of the chain. Once it is use the file and follow the angle of the edge as instructed in the guide book or manual. It shouldn't take more than a few strokes to get results. Lining up the device properly is what will take time. At least at first.
Bench sharpeners are often easier to use (at least once you get acquainted with them). With most of them you place the chain under the sharpener, make sure it's secured properly and turn the device on. Once the tooth is sharp enough, advance the chain and repeat. The electric sharpener will be faster because you won't have to find the proper angle with each tooth. It will be set before you start and won't change.
Sign Up Now
GET THE VERY BEST OF GEARHUNGRY STRAIGHT TO YOUR INBOX