Best Chainsaw Chaps In 2022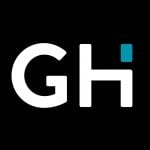 This product guide was written by GearHungry Staff
Last Updated
May 17, 2019
GearHungry Staff
GearHungry Staff posts are a compilation of work by various members of our editorial team. We update old articles regularly to provide you the most current information. You can learn more about our staff
here
.
GearHungry may earn a small commission from affiliate links in this article.
Learn more
During the operation of heavy-duty machinery such as the chainsaw, for added safety, it is imperative to wear protective clothing such as work gloves, helmets, ear defenders, and goggles. Even more important is the protection of a pair of the best chainsaw chaps; which are very often forgotten and are sometimes completely disregarded as safety clothing – which shouldn't be the case. Chainsaw chaps are protective trousers made to resist the impact of a running chainsaw, thanks to its heavy-duty fabric. Below is a complete guide with ten recommendations of chainsaw trouser chaps that can be made use of during for your next cutting session. There are enough options for you to choose from, thanks to our in-depth reviews, also found below.
The Best Chainsaw Chaps
Forester Apron Chainsaw Chaps
We introduce you to the first and best chainsaw chaps in this list, according to many reviews found on online platforms. It is the Forester Chainsaw Apron Chaps, a type of safety gear designed with the apron style to help protect the front of both legs, where injuries with chainsaws are more prone to occur. These chaps feature a design that meets and exceeds all safety requirements and certifications and comes with a UL certification that makes it one of the best safety gear you'll ever have in your home. The Forester Apron Chaps are open chaps that are incredibly comfortable to wear and use. Given their open-back design, many users find them much hotter than other models. Besides this, everything else these apron chaps represents is excellence.
It is made with straps that can be adjusted to your fit whenever you please. The straps also aid in comfortable wearing or take off. Once your chaps have been appropriately worn, you can move freely in all directions without any issues. Another great feature many customers love about the Forester brand is their affordable pricing. These chainsaw apron chaps are very affordable for all budget types and considering their level of quality, it is safe to say that these chaps are an amazing investment. The only downside is that from the manufacturer's instructions, the Forester Chainsaw Chaps aren't suitable for use alongside electric chainsaws. However, they come in a spectrum of sizes to suit everyone; thus, it is imperative that you look out for the size that best ensures your legs are fully protected.
Key Features:
Protects the front of the legs
Apron style chaps
Adjustable to fit 
Orange color
Specification:
Brand

Forester

Model

CHAP437-O

Weight

2.73 Pounds
Husqvarna 587160704 Apron Wrap Chainsaw Chap
The second best chainsaw product is the Husqvarna Technical Apron Wrap Chap. The Husqvarna brand is one that has decades of production experience for various outdoor equipment and safety gear. They seek to ensure the safety of every customer, and also want to provide new technologies that will help make life easier as well shorten all your heavy-duty DIY chores. It is, therefore, no surprise that they have launched this technical apron wrap. Several chainsaw operators around the world know this chap for many reasons. The first is its ability to protect your legs perfectly from the impact of the chainsaw's activity. This is made possible only via its material type, which as a 1000 denier polyester coated with PVC and many Tek wrap protective layers.
The Husqvarna apron wrap is very adjustable, which makes it versatile for use by anyone else. The adjustment is made possible via the use of acetylene Delran buckles, and the overall length of these chaps is from its waist to the ankle. You can store any handy items you might need close to you by placing them in your felling wedge, also known as a rear pocket. When it comes to the level of safety offered by this unit, it meets all regulations and certification requirements that are set by the ASTM, ANSI, and the OSHA. It is also certified as a safe safety gear item by the UL, which is another reason why we recommend these chainsaw chaps for you and any other person you know who is into chainsaw operations. Make sure you also check our guide to the best safety glasses.
Key Features:
Adjustable waist size of up to 42 inches
Acetyl Delran buckles
Felling wedge
Ul certified
Specification:
Brand

Husqvarna

Model

587160704

Weight

3.75 Pounds
STIHL 0000 886 3202 Protective Apron Chainsaw Chaps
The STIHL Protective Apron Chainsaw Chaps are another incredible piece of safety gear made to keep your legs tucked away safely from the sharp rotations of any chainsaw. With a 36-inch length and waist, this orange colored piece of safety clothing is designed and created by a very reputable brand known for its innovative and affordable products. After prolonged moments of research into the types of materials that will do well for their safety gear, Stihl decided on using a protective Entex cut-retardant material. Thanks to the robustness and durability of this material, this safety gear is one that offers heavyweight protection for many chainsaw operators. It is a rugged piece of clothing made to be as comfortable as possible when worn. It features an open-back design that also makes it great for use in hot seasons and working conditions.
The Stihl apron chainsaw chaps feature the use of not one but six protective retardant materials and have a deep cargo pocket located on the front for storage of handy items. It has straps designed to help keep these chaps in place at all times during your operations and manufacturers ensured that the design is never baggy thus, you're assured that your chainsaw chaps will fit you perfectly. The rugged design of these chaps is much admired by many customers and acts as an attraction to many more. This level of ruggedness, however, does not make the gear uncomfortable in any wear once it is worn.
Key Features:
36-Inch Length and waist
Deep cargo front pocket
Protective Entex material
Offers heavyweight protection
Specification:
Brand

Stihl

Model

0000 886 3202

Weight

2.6 Pounds
Husqvarna 587160702 Chainsaw Chaps
We present to you another product from the camp of Husqvarna; the Husqvarna Chain Saw Chaps. This is another functional protective legwear made by professionals to help keep your legs safe at all times while you work with your chainsaw. It is made with a rugged yet attractive design with a 600 denier polyester material that features a durable PVC coating as well as Tec warps layers for optimum protection. The waist of this chainsaw safety gear is highly versatile and can be adjusted to 38 inches without any issues. It comes with sturdy and durable Acetyl Delran buckles and a felling wedge pocket that enables the user to store any handy gear or items without they getting missing. Everything about this product exudes a level of excellence, even the safety certification. Like the products reviewed above, the Husqvarna chainsaw chaps have been certified by UL and also meet all safety requirements set by the ASTM, ANSI and the OSHA institutions.
When a moving chain makes contact, these Husqvarna Chainsaw Chaps give the operator extra reaction time and also reduce the risk or severity of any injury. This safety gear works by pulling apart and clogging up the sprocket system of the chainsaw being used, which will ultimately slow down and stop the chain from operating. These chaps are cold water washable and also feature various waist sizes that are all easily adjustable. Don't forget to also wear work gloves to protect your hands.
Key Features:
600 denier polyester with PVC coating
Adjustable Waist size to 38 inches
Protects against chainsaw injuries.
UL certified
Specification:
Brand

Husqvarna

Model

587160702

Weight

3 Pounds
Oregon 563979 Protective Chainsaw Chaps
The Oregon Protective Chainsaw Chaps are a great way to keep yourself protected while you make proper use of your chainsaw. This chainsaw safety gear features up to eight layers of breathable chainsaw protection, to ensure that no matter what, nothing causes any form of injury on your legs. It is made with a 600 denier Oxford shell and can be adjusted to 46 inches without any issues. This adjustment is made possible thanks to the provision of top snaps on the waist of this unit. Nothing compromises the safety offered by this unit, and the different safety regulations check this and certifications have. Some of such certification is given by UL, ANSI, OSHA, and ASTM. This chainsaw chap is manufactured to meet and exceed all their requirements, which is why it is regarded as one of the best chainsaw chaps in the world.
The Oregon chaps can be washed easily in a machine and it comes in a one-size-fits-all design that means different workers can use it at different times without any issues; you're only required to adjust the buckles as and when is needed. The Oregon company is one that loves to give their customers optimum safety at all times, and they do this using different innovative technologies from around the world. They realize that safety is paramount in many professions, and as such, they manufacture their products in a manner that provides their users with all the protection they desire. Our handy guide to the best work boots features more great products like this.
Key Features:
600 Denier Oxford shell
Adjustable waist of up to 46 inches
Length is also adjustable with top snaps
Fabric is machine washable
Specification:
Brand

Oregon

Model

563979

Weight

3.2 Pounds
Makita 841008-A 38-Inch Chain Saw Chaps
Meet the Makita Chain Saw Chaps, a 38-inch safety gear item manufactured for optimum safety of users. It is orange in color and offers users with up to 38 inches of protection whenever they're worn. They are reusable and extremely durable thanks to their high quality and heavy duty material. We recommend this product for you and anyone else in the chainsaw industry who uses gasoline powered chainsaws. It is not well suited for electric chainsaws, and this is to be noted by operators during the selection stage. These chainsaw chaps have five adjustment straps paired with strong buckles to ensure that you experience a more secure fit. This safety gear is the perfect model for all your light work in high temperatures, thanks to its lightweight nature and level of comfort.
The Makita Chainsaw Chaps are designed by a brand that understands the need for safety in every profession. With years of manufacturing and design experience, many technologies are used in the creation of the Makita to ensure that customers benefit from their product at all times. Our guide to the best welding helmets offers more safety gear so check it out.
Key Features:
38-Inch Chain Saw Chaps-Lg
Orange
Give yourself 38 inches of protection
Recommended for use with gasoline-powered chainsaws
Specification:
Brand

Makita

Model

841008-A

Weight

1 Pounds
WoodlandPro Chainsaw Safety Chaps
Our final product is the WoodlandPro Chainsaw Safety Chaps. We seemed to have saved the best for last because this is one of the accessible units sold on the market today. The WoodlandPro Safety Chaps are well suited for chainsaw operators of all ages and sizes as it features an apron style design which can be adjusted with ease for a more secure fit. It comes with buckles and straps that make wearing and taking off the unit extremely easy. It is made from four physical layers, two of which are of Kevlar with the other two being polyester. It also makes use of nylon 400 denier fabric, which adds to its durability and strength.
Like many different models, this unit is built to stop gasoline-powered chainsaws and not electric models. Once your chainsaw comes into contact with this safety chaps while it is in operation, the WoodlandPro chainsaw pants pull apart and stop the process of the chainsaw to prevent it from injuring your feet. It is advised that once it comes into contact with the chainsaw, it is discarded and replaced.
Key Features:
Four layers of fabric
Apron-fit
Hand washable
nylon 400-denier fabric
Chainsaw Chaps Buying Guide & FAQ
How We Chose Our Selection Of The Best Chainsaw Chaps
Our team of experts and safety enthusiasts has several factors that guided them to select the perfect products for readers. Some of these factors have been discussed below for readers.
Price - One essential criterion we considered was money. With every reader having a different budge, it became a necessity for us to offer a broad range of choices to customers and potential buyers to ensure that they get a product that is affordable for them. All products reviewed above are of high quality and are also very affordable for all budget types.
Brand - We also took into consideration the different brands in existence around the world. We offered a list that contains world-renowned brands and new upcoming companies that are slowly making a name for themselves in the industry. Some of these brands include Husqvarna, Oregon, and many others. The new brands were added to make customers more familiar with them and also to encourage them to try new things that have the same quality as the famous brands.
Reviews - Every product has been bought before; thus, it has customer reviews on its operations and functions. The same thing applies to chainsaw chaps. We looked at some reports from users around the world and studied their feedback on their functionality and durability. These comments were compared to the promises made by manufacturers to ensure that the companies were providing what they promised to give.
Features To Look For In Chainsaw Chaps
Before you decide on the best chainsaw chaps for your work, there are some vital considerations we believe will be of great help to you. These considerations focus on the sizing, materials, and the compatibility of your chaps to your chainsaw and what you must look for in these separate categories to ensure that you make a profitable investment.
Material - The first consideration is the material used in making the chainsaw chaps. There are different models, made from various, some of which include nylon, Kevlar, and PVC. Nylon chaps are ideal for those in need of stretchy and malleable safety gear. The Kevlar material is highly heat resistant and stronger than the other elements. Finally, PVC coating is a material used to deflect oil and water. It Is to be noted that when it comes to the design of chainsaw chaps, the more layers your safety gear has, the better it is at offering protection.
Apron VS Wrap-Around - How your chainsaw chaps fit determines how much protection it can offer. There are two essential types of chainsaw chaps; the apron style and wrap around. The former doesn't provide full protection, but the latter covers a lot of area including your calves, thighs, and shins. Their only disadvantage is that they have the tendency to get extra hot when worn in warm seasons like summer.
Sizing - The best way to measure for protective chaps is to measure from your waistline to your instep. This will ensure that your chaps offer full protection of your entire frontage. Measuring like this also provides you an additional benefit of coverage for the top of your shoes, and this dispels any sawdust that may want to settle on your shoe's surface. After finding the perfect size for you, be sure to keep the gear tight whenever you wear it such that it cannot catch onto anything around you.
Safety Regulations - Any chainsaw chap you opt for during the selection process must have certification from UL and must also meet all OSHA regulations to ensure its optimum safety. These certifications prove that your chainsaw chaps are fully protective according to rigorous tests and checks are done by the relevant agencies.
Machine Compatibility - There are some chainsaw chap models on our list that aren't meant to be used with electric chainsaws. It is essential that you know the machine compatibility of every chap before you make a purchase. Your decision must be based on the kind of chainsaw you use regularly. If you use a gasoline chainsaw, the best gear for you will be a chainsaw chap that works well with gasoline chainsaws, while an electric chainsaw chap gear will be ideal for those who use an electric chainsaw.
Chainsaw Chaps FAQ
Q: How do chainsaw chaps work?
A: Chainsaw chaps are protective gear made with several layers of robust and highly protective fabric like Kevlar and nylon. It works by clogging the rotation of chainsaws as soon as they make contact with the chaps. This stops the machine short and prevents it from causing damage to the legs of the operator.
Q: What do chainsaw chaps do?
A: Chainsaw chaps are meant to protect chainsaw operators from serious harm in the event of an accident. They are to be worn at all times when a chainsaw is in operation, together with other essential protective gear such as eye goggles and ear protectors.
Q: What makes good chainsaw chap?
A: The type of material used in its construction determines how practical a chainsaw chap will be as safety gear. There are different kinds of materials, examples being Kevlar, nylon, and PVC coatings.
Sign Up Now
GET THE VERY BEST OF GEARHUNGRY STRAIGHT TO YOUR INBOX