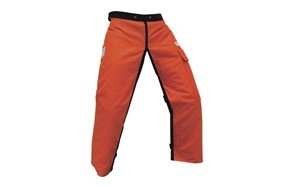 Forester Chainsaw Apron Chaps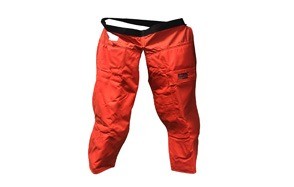 STIHL 0000 886 3202 Chainsaw Chaps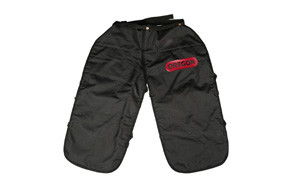 Oregon 563979 Protective Chainsaw Chaps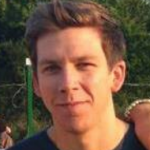 During the operation of heavy-duty machinery such as the chainsaw, for added safety, it is imperative to wear protective clothing such as work gloves, helmets, ear defenders, and goggles. Even more important is the protection of a pair of the best chainsaw chaps; which are very often forgotten and are sometimes completely disregarded as safety clothing – which shouldn't be the case. Chainsaw chaps are protective trousers made to resist the impact of a running chainsaw, thanks to its heavy-duty fabric. Below is a complete guide with ten recommendations of chainsaw trouser chaps that can be made use of during for your next cutting session. There are enough options for you to choose from, thanks to our in-depth reviews, also found below.
The Best Chainsaw Chaps
Chainsaw Chaps Buying Guide & FAQ
How We Chose Our Selection Of The Best Chainsaw Chaps
Our team of experts and safety enthusiasts has several factors that guided them to select the perfect products for readers. Some of these factors have been discussed below for readers.
Price - One essential criterion we considered was money. With every reader having a different budge, it became a necessity for us to offer a broad range of choices to customers and potential buyers to ensure that they get a product that is affordable for them. All products reviewed above are of high quality and are also very affordable for all budget types.
Brand - We also took into consideration the different brands in existence around the world. We offered a list that contains world-renowned brands and new upcoming companies that are slowly making a name for themselves in the industry. Some of these brands include Husqvarna, Oregon, and many others. The new brands were added to make customers more familiar with them and also to encourage them to try new things that have the same quality as the famous brands.
Reviews - Every product has been bought before; thus, it has customer reviews on its operations and functions. The same thing applies to chainsaw chaps. We looked at some reports from users around the world and studied their feedback on their functionality and durability. These comments were compared to the promises made by manufacturers to ensure that the companies were providing what they promised to give.

Features To Look For In Chainsaw Chaps
Before you decide on the best chainsaw chaps for your work, there are some vital considerations we believe will be of great help to you. These considerations focus on the sizing, materials, and the compatibility of your chaps to your chainsaw and what you must look for in these separate categories to ensure that you make a profitable investment.
Material - The first consideration is the material used in making the chainsaw chaps. There are different models, made from various, some of which include nylon, Kevlar, and PVC. Nylon chaps are ideal for those in need of stretchy and malleable safety gear. The Kevlar material is highly heat resistant and stronger than the other elements. Finally, PVC coating is a material used to deflect oil and water. It Is to be noted that when it comes to the design of chainsaw chaps, the more layers your safety gear has, the better it is at offering protection.
Apron VS Wrap-Around - How your chainsaw chaps fit determines how much protection it can offer. There are two essential types of chainsaw chaps; the apron style and wrap around. The former doesn't provide full protection, but the latter covers a lot of area including your calves, thighs, and shins. Their only disadvantage is that they have the tendency to get extra hot when worn in warm seasons like summer.
Sizing - The best way to measure for protective chaps is to measure from your waistline to your instep. This will ensure that your chaps offer full protection of your entire frontage. Measuring like this also provides you an additional benefit of coverage for the top of your shoes, and this dispels any sawdust that may want to settle on your shoe's surface. After finding the perfect size for you, be sure to keep the gear tight whenever you wear it such that it cannot catch onto anything around you.
Safety Regulations - Any chainsaw chap you opt for during the selection process must have certification from UL and must also meet all OSHA regulations to ensure its optimum safety. These certifications prove that your chainsaw chaps are fully protective according to rigorous tests and checks are done by the relevant agencies.
Machine Compatibility - There are some chainsaw chap models on our list that aren't meant to be used with electric chainsaws. It is essential that you know the machine compatibility of every chap before you make a purchase. Your decision must be based on the kind of chainsaw you use regularly. If you use a gasoline chainsaw, the best gear for you will be a chainsaw chap that works well with gasoline chainsaws, while an electric chainsaw chap gear will be ideal for those who use an electric chainsaw.

Chainsaw Chaps FAQ
Q: How do chainsaw chaps work?
A: Chainsaw chaps are protective gear made with several layers of robust and highly protective fabric like Kevlar and nylon. It works by clogging the rotation of chainsaws as soon as they make contact with the chaps. This stops the machine short and prevents it from causing damage to the legs of the operator.
Q: What do chainsaw chaps do?
A: Chainsaw chaps are meant to protect chainsaw operators from serious harm in the event of an accident. They are to be worn at all times when a chainsaw is in operation, together with other essential protective gear such as eye goggles and ear protectors.
Q: What makes good chainsaw chap?
A: The type of material used in its construction determines how practical a chainsaw chap will be as safety gear. There are different kinds of materials, examples being Kevlar, nylon, and PVC coatings.