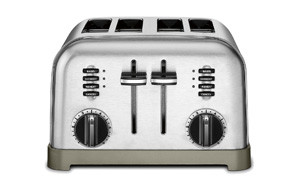 Cuisinart CPT-180 Metal Classic 4-Slice Toaster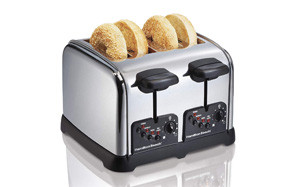 Hamilton Beach Classic Chrome Toaster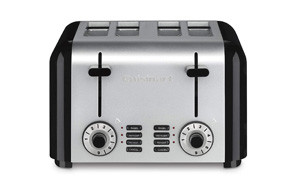 Cuisinart CPT-340 Compact Stainless 4-Slice Toaster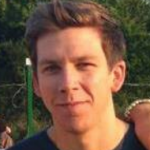 There is a myriad of choices when it comes to kitchen appliances, especially toasters. There are plenty of brands available to choose from, offering an extensive range of toaster models. Toasters are an essential accessory when it comes to preparing that popular and easy family breakfast. They can help busy mums quickly toast bread or bagels with minimal effort so that all the family leaves the house having had something healthy to eat. Pop-up slice toasters are especially popular and come with varying exterior finishes from plastic and stainless steel, to the more premium and contemporary look of brushed aluminum. Today, we have handpicked the best toaster brands for you, to suit a range of budgets and home interiors. Our Best Toasters selections include a combination of 2 to 4 slice toasters in several different finishes from metallic grey, stainless steel, chrome to brushed aluminum. We hope you find the perfect toaster for you on this list. Let's get started with our Best Choice recommendation.
The Best Toaster
Toaster Buying Guide
Features To Look For In A Toaster
The perfect breakfast toast needs the perfect toaster. It is never fun starting the day with burnt toast. That's why it is essential to find a toaster that consistently produces that prefect golden brown toast all the family love. There are a lot of things to consider when shopping for a toaster, and this guide will help you choose the right one for your kitchen.
Toasting Options - A good toaster should also allow you to cook more than just bread. It should let you toast bagels, waffles, baguettes, and other popular breakfast food. This gives you more variety for your quick breakfast menu if have a hectic schedule and don't have time to cook breakfast every day.
Toasting Controls - A toaster should also allow you to adjust toast shade settings, heat level, and select multiple toast functions like defrosting or reheat. Toasters that can heat bagels also have a separate bagel setting. The controls should be intuitive and easy to use.
The Number of Toast Per Cycle - No one likes cold toast, so if you are toasting for an entire family, then you might want to consider toasters that can toast 4-6 slices of bread at a time. Fortunately, there are a lot of brands offering 4 slice toasters.
Size - Toasters generally don't take a lot of kitchen countertop space because of their size but some models, especially toasters than can toast up to 4 slices of bread at the same time, will require more countertop space. Pop-up Toasters need a lot of overhead space, so they generally can't be used while they are on a shelf, unlike door toaster or microwave ovens that have side-opening doors.
The Design and Finish of the Toaster - Toasters come in different designs and finishes, so what you go for will be down to personal preference and your existing kitchen decor. Entry-level toasters usually come in several different colors, mid-tier and high-end toasters typically have stainless steel finishes for a cleaner and professional look.
Cleaning  - Due to the construction of pop-up toasters, it can be hard to clean out the breadcrumbs at the bottom of the toaster, so we highly recommend that you go for a toaster which has an accessible breadcrumb basket for hassle-free cleaning.