Best Underwater Fishing Lights In 2022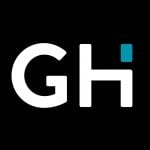 This product guide was written by GearHungry Staff
Last Updated
January 18, 2019
GearHungry Staff
GearHungry Staff posts are a compilation of work by various members of our editorial team. We update old articles regularly to provide you the most current information. You can learn more about our staff
here
.
GearHungry may earn a small commission from affiliate links in this article.
Learn more
Are you a night owl that loves fishing when the sun goes down? If so, you definitely need the best underwater fishing lights. Whether you are a fishing pro or a lover of the underwater life, any successful fishing adventure requires the right tools. With the below list of the best underwater fishing lights, you are guaranteed success in your fishing activities.
The Best Underwater Fishing Light
Green Blob 15000 Underwater Fishing LED Light
The Green Blob Underwater fishing light is one spectacular LED light designed with you and your potential catch in mind. With an incredible 360-degree output and a brightness of 1500 lumens, this is a great green fishing light for both fishing docks and boats. It is a versatile fishing light that operates effortlessly in both freshwater and saltwater fishing activities, and it features a continuous underwater use rating of 24-7 IP68. There are no added weights needed when using the Green Blob fish light since it features a unique self-weighting system. This exciting feature enables you to get ready for some fishing action after dropping your view into your favorite fishing spot or hole. If you are ice fishing, make sure you are equipped with a good ice fishing bib. 
With a fully charged marine battery, this fishing light can last for several days. Its available in a default green color that is designed to keep fish attracted. One unique feature this light possesses is its ability to operate out of the water with no risk of overheating. 
Key Features:
Designed for Both Fresh and Saltwater
16 inches
Rated for 50,000 hours of continuous use
Self Weighting system
Specification:
Brand

Green Blob Outdoors

Weight

2.1 ounces
Lightweight
Easy to use
Cheap
It leaks water
Very High Price
Gets heated quickly
Amarine-made Underwater Fishing Light
Keep fish drawn to your favorite fishing hole by using the Amarine-made Underwater Light. This terrific green fishing light bait finder is a special 12V fishing light with 1000 lumens brightness and an ultra-low battery consumption rate. It is a six-sided LED fishing light with super bright LED lights of up to 180 SMD. It is also a submersible lighting unit that can be dropped into deep waters thanks to its built-in lead weight. A full charge offers users up to 50,000 hours of usage that can span several days.
A single purchase provides users with a heavy-duty power plug and a battery clip. The Amarine-made light is an ideal option for people who love deep water fishing as well as being an environmentally friendly lighting unit that induces fish without harming them. Its efficiency is also recognized through its energy consumption, which is admired by other brands on the market. Make sure you also check our guide to the best fishing nets for more great fishing related products. 
Key Features:
6 Sided LED Fishing Light
1000 lumens brightness
Ultra-low battery consumption
Built-in lead weight
Specification:
Brand

Amarine-made

Weight

1.7 pounds
Six-sided light is very bright
Comes with a long cord
Cigarette lighter adapter included
Cable entry seal has the potential for leakage
No depth rating
Very High Price
Night Fishing Finder Underwater Fishing Light
The Night Finder Underwater Light is an eight-sided LED fishing light that features 1000 lumens brightness and up to 120 SMD super bright LED lights. It is used by many fishers to lure and catch aquatic creatures such as prawn, bass, squid, shad, redfish, and trout. Have a great time at your best fishing spot this weekend with the Night Fishing underwater led fishing lights as your fishing mate. This 2V 120 LED Night Fishing Light is a versatile product that operates in both freshwater and saltwater.
Some of the features this night fishing light comes with include its enhanced illumination thanks to its LED light source, 50,000 hours of usage after a full charge, and a completely attractive light color, meant to call out boldly to fish and other aquatic creatures. To make your fishing even more successful, check out our guide to the best fishing lures.
Key Features:
8 Sided LED Fishing Light
1000 lumens brightness
Self-illuminated green light
120 SMD Super Bright LED Lights
Specification:
Brand

LinkStyle

Weight

11.2 ounces
Attracts creatures quite easily
Long life up to 50,000 hours
Enhanced illumination
Complaints about condensation in the glass tube
It leaks water
Gets heated quickly
Bright Night Fishing Under Water Light
The Bright Night fishing light is another excellent LED fishing light for all your fishing endeavors. Not only does it feature 300 LEDs with a brightness of 15000 lumens, this underwater led fishing light has a marvelous lifespan, operating continuously for up to 43 hours when running on a 12V battery. The Bright Night fishing light lights up to a 35ft diameter and requires no added weights to be able to sink. Light up all the water around you and find that excellent catch today with this 360-degree lighting fixture.
The Bright Night fishing light is made from high-quality clear plastic and industrial PVC. For extra durability, and to ensure that the views are watertight, all LEDs are entirely sealed and surrounded with clear plastic tubing. This is one of the best submersibles led fishing lights designed for use underwater to help prevent the attraction of all bugs. With green being the best color to catch fish with, the Bright Night fishing light comes in green, with black being used for the end caps. Make sure you always keep it handy in your fishing backpack.
Key Features:
300 LEDs
15000 Lumens
Lights up to a 35 ft diameter
Specification:
Brand

Bright Night Fishing

Weight

3 pounds
Quite a sophisticated design
Innovative features
Battery Clamps
Very High Price
Quality can vary a lot by unit
Capable of deep drops
SUPERNIGHT 16.4FT Green LED Rope Lighting
Whenever you think Supernight, think high quality. This is one brand that never compromises on the quality of its products. From research to manufacturing and testing, Supernight ensures that products are safe, durable, and easy to use. It is, therefore, no surprise that the Supernight Green LED Rope Lighting is on our list of recommendations. This fishing light is straightforward to install, as it features a long life span of up to 50,000 hours averagely. It is an energy efficient light fixture which possesses low temperatures during its operation.
For secure attachment, the Supernight submersible led fishing light makes use of a self-adhesive tape on the reverse. This flexible strip is designed for both curving and durable quality of the lighting fixture. They are the manufacturers of LED strips, bulbs, power adapters, and other lighting applications. Only high-quality components are used in the making of Supernight LED products, with each of their products being tested continuously before its allowed into the market. If you need fishing apparel, check out our guide to the best fishing shirts. 
Key Features:
Self-adhesive tape on reverse for secure attachment
Easy to install
High density
Long life span
Specification:
Brand

SUPERNIGHT

Model

3528

Weight

5.6 ounces
Very bright
No problems with leaks
Many creative uses
Can be tricky to stick to the boat hull
Very High Price
Need caution to avoid damage along the strip
Firewatermarine Night Fishing Light
Take your fishing to an exciting new level where everything around you is visible. The Firewatermarine Night Fishing light is considered the ultimate green LED fishing lights fixture for many good reasons. Possessing an LED bulb quality of 300, this lighting unit can boast of 10,000 lumens brightness and 50 Watts of power. It is an American made fishing light designed with a more massive gland, a black marine cable, and salt water resistant sealants for ultimate protection.
This fully weighted fishing light is an ideal unit for use on piers, boats, and docks, in both freshwater and saltwater. It is the perfect light for aquatic creatures such as squids, shad and even crappies. This light works by attracting phytoplankton to its brightness, microscopic marine animals that also tend to draw various kinds of small fish. The beautiful design of this green LED fishing lights is so durable that every user is offered a 60-day unlimited warranty. Be sure to also check out our list of the best fishing vests for more great items like this.
Key Features:
12V LED Green Underwater Night Fishing Light
10,000 Lumens — 50 Watts of Power
LED bulbs quantity: 300
60 Day Unlimited Warranty
Specification:
Brand

Firewatermarine

Weight

3 pounds
The 60-day warranty
Beautiful design
Lengthy cord
Capable of deep drops
Very inexpensive
Consume lots of power
12V Led Green Submersible Night Fishing Light
With thousands of these lights being sold worldwide, the Fire Water Marine Underwater Submarine Fishing light is a member of the most trusted name in marine lighting. It is an awesomely designed green underwater light, meant to attract various kinds of fish. This light is a super-efficient unit that comes with alligator clamps for stability. With over 2000 lumens of power and 10 Watts, you're only required to use a 12V battery and watch your fixture work. Just like all other lighting units manufactured by Fire Water, this is one of the best portable underwater fishing lights from this American brand that features a fully weighted design and a compact size for easy storage. It is highly versatile and used in both saltwater and freshwater. This underwater fishing light is characterized by its industrial-grade, fully submersible design that makes it more durable than all other lights on the market and the best lights for night fishing today. Find more great products like this by checking out our guide to the best ice fishing shelters.
Key Features:
Underwater fish attractant Led Light
2000 lumens of power
Comes with two alligator clamps
More durable than ever
Specification:
Brand

The Green Lantern

Weight

12 ounces
Durable
Energy efficient
Low battery drain
Light-duty battery clamps
A bit on the expensive side
Very High Price
Goture 12V 10.8w 180 LEDs Submersible Fishing Light
The Goture Submersible Fishing Light is the final recommendation we provide you with. These underwater saltwater fishing lights have a superior penetrative ability thanks to the weighted lead included in its design. It can be used with ease at night and is submersible to a depth of 7.5m. The Goture features a five-sided LED made up of 36 superlight LEDs on each side, accounting for 900 lumens of steady illumination. Its battery doesn't consume a lot of power, helping this lighting unit offer users with up to 50,000 hours of continuous service.
To ensure excellent performance, the Goture saltwater fishing lights are protected at the sleeves and end caps with high-grade rubber, making it not only waterproof but the impact and corrosion resistant. This is one of the most robust, and compact built designs on the market, which surprises many with its level of brightness through such a small body.
Key Features:
Reliable penetration
360-degree view
5 Sided LED
900 lumens of steady illumination
Specification:
Brand

Goture

Model

4330258461

Weight

15.8 ounces
Excellent waterproof ability
Corrosion and impact resistant
Low price point
Cable entry prone to leaking
Dimmer than other high-end models
Underwater Fishing Light Buying Guide & FAQ
How We Chose Our Selection of Underwater Fishing Lights?
Various factors came into play when choosing the best underwater fishing lights above. These include;
Brand - Some brands in this article are well-known brands that have been trusted with the production of marine lighting for several years. Some of them include Goture, Fire Water Marine, Supernight and Amarine-made.
Quality - Many features were analyzed to curate this recommendation list, considering the many features each fishing light possessed. We took into consideration their levels of durability and stability, as well as other exciting additional features.
Reviews - Many user reviews were looked at on various platforms to have a general overall idea of the current feedback from users before the products were selected.
Price - The fishing lights listed are affordable for every budget. The price range of these lights aren't extremely vast; thus, they are options that cater to all types of people who love to fish.
Features To Look For In Underwater Fishing Lights?
Pay attention to the below features when making your choice;
Type - There are three kinds of underwater fishing light;
Covered bulb systems: these systems are the most expensive, and represent some of the newest technologies around. Despite this, the quality isn't as excellent as the other types, and this fishing light carries a hefty price tag.
Uncovered bulb systems: these systems are powered by either mercury vapor or metal halides, and can be found in many traditional halogen and incandescent bulbs. Since they don't require a whole lot of maintenance, the transparent bulb lighting system is the most commonly used kind around.
LEDs: these systems represent the newest technologies concerning underwater fishing lighting systems. That aside, LEDs aren't the ideal choice for light systems that are to be permanently installed, due to the heat produced being too low for self-cleaning of the lamp from the outside.
Lumen Ratings - Checking the lumen rating is essential to finding the best underwater light, as most often, manufacturers claim to have the brightest lights on the market.
Brightness - Light produce by your preferred fishing light unit must be visible from a mile away, with an intensity of at least 900 lumens, since light travels at different speeds through water.
Weight - It is advised that you opt for a lighting unit that is lightweight and easily portable, as this will make your fishing experience less tiring and more enjoyable.
Light Color - White fishing lights are used for general purposes, with green lights being used for crappie, squid, and shad. Blue lights are used to attract fish underwater. You must decide on the catch you want, and this will guide you on the color to choose.
Underwater Fishing Light FAQ
Q: What is an Underwater Fishing Light?
A: This is a fishing light that is used in water to attract fish and other aquatic creatures.
Q: Why do I need an Underwater Fishing Light?
A: Underwater fishing lights attract phytoplankton, little microscopic creatures that fish and other animals are drawn to. These tiny creatures then act as bait for you to catch some fish.
Q: How to use my Fishing Light?
A: Firstly, you must shut off your boat to avoid noise and vibrations, as this can disturb the fish. You then cast your light into the water and watch as fish swim to your fishing spot.
Q: What is the best depth and distance to place the lights?
A: For your light to be broad enough to attract fish, it must be placed down by a meter, after accounting for high and low tides.
Q: What battery should I use?
A: Many fishing lights make use of a 12V battery for operations.
Q: Do I have to change my bulbs?
A: You can replace your fishing light bulb if you don't find it bright enough.
Q: Do I need to clean my Underwater Fishing Lights?
A: Some bulbs are self-cleaning, while others aren't. It is essential to know the brand you purchase and how it is cleaned.
Q: What is the best color for underwater lightning?
A: Three significant colors are available depending on your intended catch; they include white, green and blue. These lights are used for general purposes, squid and crappie, as well as fish respectively.
Sources:
Incandescent bulbs - Wikipedia
Halogen bulbs - Wikipedia
Sign Up Now
GET THE VERY BEST OF GEARHUNGRY STRAIGHT TO YOUR INBOX