GearHungry may earn a small commission from affiliate links in this article.
Learn more
How To Relieve Stress
Have you ever felt like you were being pulled in all directions? A modern lifestyle is full of demands and deadlines and when it all feels like it is crashing down on our heads we feel stressed and just want to disappear for a few hours or a few days. Unfortunately, we often don't have the option of pulling a disappearing act so we need to find other ways of defusing that stressful feeling.
Don't let that stressful feeling bring you down. There are dozens of ways you can eliminate stress in your life and breathe easier and they're not as difficult or complicated as you may have thought.
1. Breathe
Step away from whatever is causing you stress at that particular moment and take a deep, cleansing breath. Sit in a quiet place for just a few minutes and as you breathe in deeply feel the air come into every cell of your body.  Keep your eyes closed and repeat this until you feel calm again. This type of breathing does wonders at lowering your heart rate and your blood pressure. Those few moments away from a stressful situation will also give you time to clear your head and look at the problem more calmly.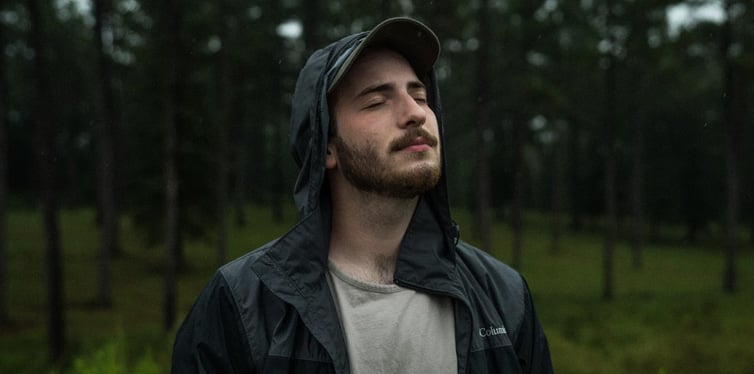 2. Get Some Physical Activity
Any form of exercise will do wonders for your physical and emotional well-being. Regular exercise results in the release of endorphins which are the feel good hormones. It's almost poetic that putting physical strain on your body releases mental strain but it does work. So put on your running shoes or pull out your yoga mat, yoga pants, and get moving. You'll feel better in no time and with regular exercise you will be less likely to feel stressed or anxious in the future. The added benefit of any type of exercise is that it will improve your overall health and that will also help keep your stress levels down.
3. Try Aromatherapy
Certain scents or aromas have been proven to alleviate stress and bring a sense of calmness into our homes or workspaces. Aromatherapy uses plant based essential oils that surround us with calming and soothing fragrances. Choose scented candles, incense sticks or essential oils for use in an oil burner or essential oil diffuser that will make your home smell pleasant and make you feel better at the same time. You can also make an appointment for an aromatherapy massage and treat yourself to some well-deserved pampering. Some suggested aromas are; lavender, sandalwood, ylang ylang and orange blossom. Check with your aromatherapy specialist for one that is best for you.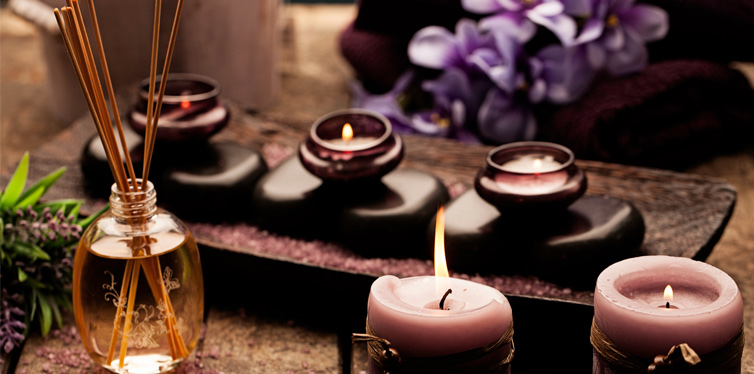 4. Change Your Diet
A healthy diet will give your mind and body the correct nutrients to function properly leading you to feel less stressed. Choose foods that are rich in proteins, vitamins and minerals that are usually found in lean meat, fruit and vegetables. It's also a good idea to take some dietary supplements to give yourself a bit of a kick start from time to time. The best supplements to choice should include amino acids, Omega-3 fatty acids and a multi-vitamin and mineral combination. It's also a good idea to limit your caffeine intake as this substance can make you edgy. You should also avoid nutrient bankrupt junk foods that offer nothing good for your body or mind, but can lead to serious health concerns if consumed regularly. Poor health will also further add to your stress levels.
5. Listen To Some Soothing Music
It's no coincidence that wellness spas and massage therapists play music in their buildings. Music has proven to have a very calming effect on the mind and is a great way to relax. The music should be slow paced and some of the best will include sounds from nature. Take a break or a nap with some of this type of music playing in the background and you'll feel recharged and calm in no time.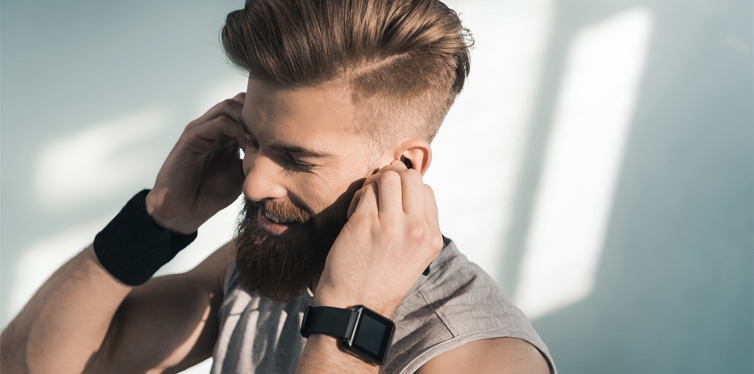 6. Mediation
Just like with breathing, meditation requires stepping away into a quiet place and away from a stressful situation to calm down a little. There are many ways to mediate and all it takes is a few minutes a day to achieve a peaceful state of mind. It may be difficult at first because you will very likely find your mind unable to follow a dozen racing thoughts but with regular practice you can achieve a few minutes of meditation induced tranquility. Sit quietly and as you breathe in, imagine positive energy coming in, and as you breathe out imagine negative energy leaving your body. You can also use your favorite inspiration mantra to recite during mediation. Do whatever works for you.
7. Spend Time With Family Or Friends
Being alone is the last thing you want when you're feeling stressed so reach out to family and friends for some company. You don't necessarily need to vent your problems them as sometimes it is simply enough to remove yourself from your daily stress for a few hours and spend time with people you are comfortable with. Go hiking near a mountain lake, go fishing or play golf if the weather is nice.  The physical activity will also do wonders for you. If the weather is not so inviting get a few friends together and watch a movie or two or if you really want to switch off from technology grab a board game or a deck of cards and spend an afternoon on an activity that doesn't require much in terms of active thinking. You'll have lots of fun and be surrounded by people who make you look on the brighter side of life. Keep in mind though, that a problem shared is a problem halved so it's okay to get a few things off your chest with a trusted family member or friend.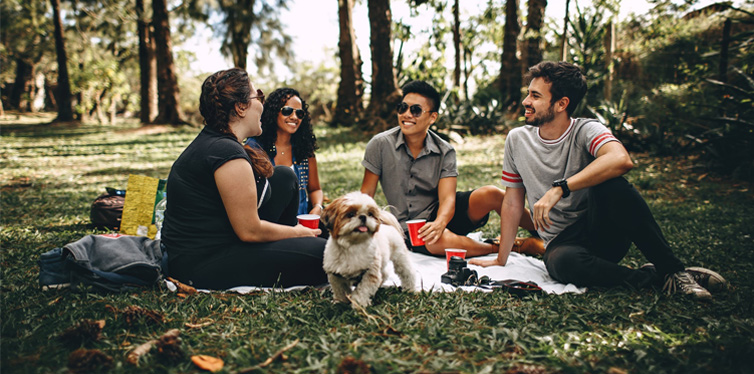 8. Laughter Is The Best Medicine
Having a good laugh is also brilliant at relieving stress. We're not talking about a little giggle but the type of laugh that makes your whole body shake. This type of active laughing lowers your body's stress hormone, or cortisol levels while at the same time releasing the feel good hormones, the endorphins. Go and watch a movie or if you have a friend who is constantly cracking jokes, go for a drink and get laughing. You'll feel better fast and forget the reason you were feeling stressed in no time.
9. Make Sure You Get Enough Sleep
What you may consider stress could actually be something less complicated like the fact you are not getting enough sleep. When we are over tired we tend to over-exaggerate problems and get upset and angry over situations that we would otherwise find insignificant.  A lack of sleep also inhibits our ability to function properly at home and work, further adding to our stress and frustration. Try and get enough sleep every night and when possible, sneak in a daytime nap. If you have trouble falling asleep a cup of herbal tea like valerian root or chamomile may help you nod off.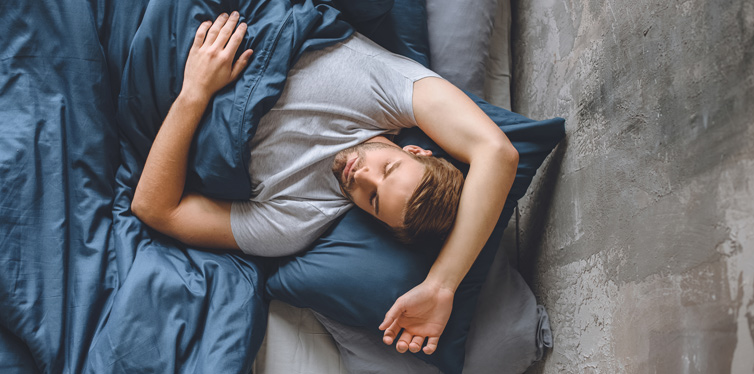 10. Spend Time With Your Pets
Pets are easy to love because they love us back unconditionally. Sitting down with our pets in our laps can be strangely soothing because our furry friends will neither whine nor talk back. They are simply happy to be in our company and couldn't care less if we put on our old baggy clothes and neglected our grooming. Spend some quiet time with your pet and relax in total peace and quiet or if you need to get out and about, take your dog for a walk. You and your dog will both benefit from the outing and the exercise.
Whatever method or vice you choose to relieve stress, one thing that will help you the most is having a positive attitude. Taking a step back from a stressful situation will help you see things from a different perspective and, most likely, as less stressful one.
At the end of the day though the best way to avoid stress is to avoid the people or situations causing the stress. Unfortunately, this may not always be possible, especially when the stress is coming from our workplace. Just remember to put yourself first from time to time and learn how to say 'No!' once in a while.