Best Chore Coats In 2022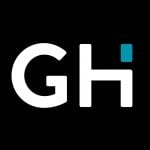 This product guide was written by GearHungry Staff
Last Updated
January 13, 2020
GearHungry Staff
GearHungry Staff posts are a compilation of work by various members of our editorial team. We update old articles regularly to provide you the most current information. You can learn more about our staff
here
.
GearHungry may earn a small commission from affiliate links in this article.
Learn more
Chore coats are, no doubt, wonderful workwear clothing, and have evolved into a casual form of style. For the masculine feel the chore coat provides, as well as comfort and warmth, there is a thriving need for it to be effectively added as an item of clothing for consistent use. This has pushed for more daily demands of chore coats. So, to perfectly pacify and bring solutions, we have created this list of the best chore coats for use, for an effective and productive work experience, also contributing to the style aspect many crave for.
The Best Chore Coat
Carhartt Men's Duck Chore Coat
Carhartt, Inc. is a family-owned manufacturing company known for its contribution to the workwear niche of the clothing market. They have been established since 1889 and stand as one of the most trusted brands when it comes to work clothes. The Carhartt's Men's Duck Chore Coat is our best choice for today because it offers a touch of class and adequate representation. The assemblage of this Carhartt jacket has top-notch features, making it a regular pick for those who need maximum comfort in their workspaces. For all the masculine support needed for heavy-duty activities, a chore coat such as this makes working easier. It features beautiful shades, a fine texture, and the Carhartt's Men's Duck Chore Coat is made with 100% cotton to ascertain warmth. This chore coat is also insightfully blanket-lined for extreme comfort. It features perfectly placed pockets, from the inside to the outside, and gives an option for the connection of a hood for a casual style preference. You may also like some of these stylish trench coats from our list, so check them out.
Key Features:
12-ounce cotton used
Back split
Sleeves lined with nylon
Blanket-lined
Specification:
Brand

Carhartt

Model

C001

Weight

1 Pounds
Dickies Men's Denim Blanket Lined Chore Coat
Denim is a unique design for a chore coat, both for working and for everyday use. It is a timeless representation of style and balances the factors that display individualism. This is why the Dickies Men's Denim Blanket Lined Chore Coat is a wonderful selection for a chore coat. It provides all the warmth anyone searching for a chore coat needs, and aside from warmth, it is a great add-on item in your wardrobe – this is because it is assured to last through many seasons. What's more, its tough nature is also guaranteed to give you long-lasting wear, and ensure you enjoy your chore coat to the fullest. Features included in this stylish denim jacket are four patch pockets uniquely positioned for an effective style representation. Amazingly, there is also an inner pocket provided for a more detailed design. Made with fine woven denim, this chore coat measure to a full 12 ounce, giving you all the chore coat desires in one wear.
Key Features:
Blanket lining
Front buttons included
Knit cuffs
Bi-swing back
Specification:
Brand

Dickies

Model

3494

Weight

3.5 Pounds
Berne Men's Original Washed Chore Coat
Looking for adequate workwear to add to your closet for all the heavy-duty tasks you need to accomplish? Then the Berne Men's Original Washed Chore Coat is a great option to consider. This chore coat effectively offers the features of adjustability and convenience for a workwear clothing everyone needs. It can also be used as an adequate substitution for casual wear, simply because it effortlessly goes with most outfits. For the masculine adventures of wearing a suitable chore coat, the Berne Men's Original Washed Chore Coat is a durable option. It possesses a peculiar design of a washed cloth appearance that makes it quite conventional, as well as it being comfortable. The Berne Men's Original Washed Chore Coat features four pockets and a brass zipper for front closure. The pockets included serve as adequate options for keeping things at a close range. This chore coat is made from 100% fine fiber adding to the comforting feel on the skin, and for overall workwear use. Our guide to the best fleece jackets features more comfy and durable clothes like this, so check them out.
Key Features:
12-ounce fabric
Brass zipper
Two chest pockets
Two deep low front pockets
Specification:
Brand

Berne

Model

CH377

Weight

1 Pounds
Carhartt Men's Full Swing Chore Coat
The fact that the founder of the Carhartt brand was a man who was an active creator and limitless innovative thinker is what makes this next product high up in the league. Hamilton Carhartt directly put his creative thinking into play with his brand of products and had a strong opinion to do things in outstanding ways. Having the necessary willpower, he provided his customers with distinct features needed for an all-round functioning life. For this reason, Carhartt is still standing strong after 129 years and is a trusted brand product by many buyers.
The Carhartt Men's Full Swing Chore Coat is a proud handiwork from the Carhartt line of production. With upgraded features to aid in movement and convenience, this chore coat exceeds expectations. It features a more pronounced back bi-swing, giving room for effective work while wearing this chore coat. The seams have also been triple stitched to ensure a fine finish, and the best span possible. All these features are aimed at giving you one thing – a befitting work experience.
Key Features:
Poly Fleece lining
Double inside pockets
Two lower-front pockets
Zipper chest pocket
Specification:
Brand

Carhartt

Model

102707

Weight

1 Pounds
Red Kap Men's Blended Duck Chore Coat
For more than 90 years in the business, Red Kap has been a trusted brand and supplier of work clothes for various organizations and their work teams. Offering workwear that fit the average workers' line of action, not minding the amount of work that needs to be done, Red Kap clothing are assured of excellence. The products from Red Kap are accurately designed and it's no surprise they supply to over 16 million Americans who are in dire need of comfortable workwear clothing.
The Red Kap Men's Blended Duck Chore Coat is a great product from the line of Red Kap Industries that has been serving a lot of workers with its effective representation of a chore coat. This chore coat is made with an outer layer of polyester and cotton, whereas it has an inner lining of suitable polyester. It is also made with an insulating feature, sure to keep you warm at all times. Insightfully, when the weather is a bit of the hotter side, the insulation features effectively guarantee that the sweat doesn't drench the coat but ensures your body remains cool and dry at all times. For more incredibly warm and comfortable winter apparel, check out our guide to the best down jackets.
Key Features:
Stain-resistant
Bi-swing back
Double lower pockets
Flap chest pocket included
Specification:
Brand

Red Kap

Model

JD24

Weight

1 Pounds
Berne Men's Big & Tall Original Chore Coat
Another product from Berne makes it to this list of best chore coats. This ascertains Berne's perfect delivery tactics. They have a solid mantra; their products are manufactured accurately right, created to function to desirable heights, and are incredibly affordable. Since 1915, they have been unrelenting towards the methodology taken to produce the best workwear for those who work. They have a passion and this has translated to their products, and for this article, we'll focus on their chore coat.
The Berne Men's Big & Tall Original Chore coat is a rugged choice from Berne, with a great amount of durability and style. It is made with 100% heavy-duty cotton, manufactured to be a 7.5-ounce chore coat with outstanding water repellent advantages. Notably, aside from the warmth and comfort, it provides during the winter season, the water repellent features are suitable for heavy downpours. This serves as a more than enough reason to get a quality product such as the Berne Men's Big & Tall Original Chore Coat for all your work activities and more. Be sure to also check out our top picks of the best windbreaker jackets that will keep you warm and protected.
Key Features:
Triple stitched seams
Bi-swing back
Triple inside pockets
Front zipper with flap
Specification:
Brand

Berne

Model

086W21

Weight

1 Pounds
Amazon Essentials Men's Shirt Jacket
The Amazon Essentials Men's Shirt Jacket is the perfect middle ground between a lightweight shirt and a heavy jacket. Made from 100% cotton, it's lightweight but warm enough to wear in chilly autumn and spring weather. We're big fans of the Amazon Essentials line and this product doesn't disappoint. It's extremely well-made, true to size, and super stylish for the price. If you want to look good on a budget, this chore coat is an essential buy. 
Available in six colors, it's easy to find the perfect coat for your outfit. It has a relatively short spread collar and four pockets on the front, making it suitable for work and play. You could wear this jacket to work on your car all day, then head out to the bar and look great. 
Key Features:
Made from 100% cotton
Machine washable 
Spread collar 
Four pockets 
Available in six colors 
Specification:
Brand

Amazon Essentials

Model

AE201480

Weight

1.25 pounds
Chore Coat Buying Guide & FAQ
How We Chose Our Selection Of Chore Coats
Brand - Based on effective delivery over the years, and a sense of professionalism involved, we took out the time to dive deep into the world of chore coats and sieve out the absolute most trusted brands. These brands aren't just trusted, but their products have been attested over the years of bringing the necessary sought after solutions that a chore coat should provide. This has enabled us to make a selection of the best fits for your maximum convenience and style desires.
Price - We have adequately made a selection of the best quality products all at suitable prices to offer to you what you really desire in a chore coat. With these products proven to be effective, it's a necessity for the prices to match their effortless delivery of style and functionality. All selections of chore coats made in this article are quite budget-considerate putting into play the quality of products to be received, offering you great value for your purchase.
Reviews - Reviews are proof of effectiveness, and fuel the burning desires the manufacturers have set for effective feedback. Reviews show that any claims made anywhere are actually genuine, and give new buyers the needed confidence to make their purchase. With this in mind, we have deliberately gone through the reviews on each product listed here and made available only the best chore coats for use.
Features To Look For In Chore Coats
Material - The material used for a chore coat translates to the degree of warmth and convenience it will offer. Knowing this, it is important to consider the material used for production, as well as the safety features it provides to the chore coat.
Style - For a casual approach towards wearing a chore coat, an essential feature to pay attention to is the design pattern. This is to ascertain the intent of outing purposes and much more. Other details such as the pocket arrangement are useful to consider when matching a chore coat to your preferred style.
Durability - The topic of durability is one to consider to ensure the maximum span of usage, and give you a sense of security after your purchase. A chore coat is durable based on the method of stitching, the material used, and many other factors, which should be taken into close consideration.
Chore Coat FAQ
Q: What is a chore coat?
A: A chore coat is a coat made from thick canvas fabric, or in other cases, tough twill. This coat was specifically designed for warmth, and for workers who want to feel so in extreme weathers. Aside from providing warmth, this coat is made in a thick and tough way in order to ensure maximum durability when undergoing some heavy-duty tasks, and more.
Q: What do you wear with a chore coat?
A: Over the years, chore coats have moved on from being a worker's piece of clothing to a more generic style option. With this evolution, many now have the privilege of wearing a chore coat in many occasions. It can be worn with a pair of jeans, t-shirts, or basically options that will appeal to different style preferences.
Sign Up Now
GET THE VERY BEST OF GEARHUNGRY STRAIGHT TO YOUR INBOX