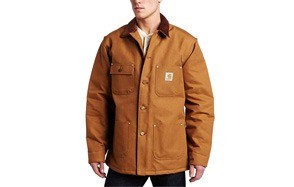 Carhartt Men's Duck Chore Coat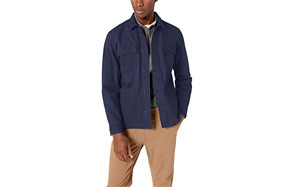 Amazon Essentials Men's Shirt Jacket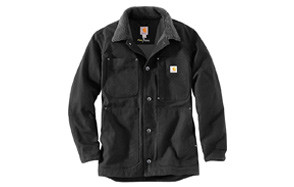 Carhartt Men's Full Swing Chore Coat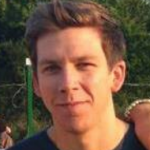 Chore coats are, no doubt, wonderful workwear clothing, and have evolved into a casual form of style. For the masculine feel the chore coat provides, as well as comfort and warmth, there is a thriving need for it to be effectively added as an item of clothing for consistent use. This has pushed for more daily demands of chore coats. So, to perfectly pacify and bring solutions, we have created this list of the best chore coats for use, for an effective and productive work experience, also contributing to the style aspect many crave for.
The Best Chore Coat
Chore Coat Buying Guide & FAQ
How We Chose Our Selection Of Chore Coats
Brand - Based on effective delivery over the years, and a sense of professionalism involved, we took out the time to dive deep into the world of chore coats and sieve out the absolute most trusted brands. These brands aren't just trusted, but their products have been attested over the years of bringing the necessary sought after solutions that a chore coat should provide. This has enabled us to make a selection of the best fits for your maximum convenience and style desires.
Price - We have adequately made a selection of the best quality products all at suitable prices to offer to you what you really desire in a chore coat. With these products proven to be effective, it's a necessity for the prices to match their effortless delivery of style and functionality. All selections of chore coats made in this article are quite budget-considerate putting into play the quality of products to be received, offering you great value for your purchase.
Reviews - Reviews are proof of effectiveness, and fuel the burning desires the manufacturers have set for effective feedback. Reviews show that any claims made anywhere are actually genuine, and give new buyers the needed confidence to make their purchase. With this in mind, we have deliberately gone through the reviews on each product listed here and made available only the best chore coats for use.
Features To Look For In Chore Coats
Material - The material used for a chore coat translates to the degree of warmth and convenience it will offer. Knowing this, it is important to consider the material used for production, as well as the safety features it provides to the chore coat.
Style - For a casual approach towards wearing a chore coat, an essential feature to pay attention to is the design pattern. This is to ascertain the intent of outing purposes and much more. Other details such as the pocket arrangement are useful to consider when matching a chore coat to your preferred style.
Durability - The topic of durability is one to consider to ensure the maximum span of usage, and give you a sense of security after your purchase. A chore coat is durable based on the method of stitching, the material used, and many other factors, which should be taken into close consideration.
Chore Coat FAQ
Q: What is a chore coat?
A: A chore coat is a coat made from thick canvas fabric, or in other cases, tough twill. This coat was specifically designed for warmth, and for workers who want to feel so in extreme weathers. Aside from providing warmth, this coat is made in a thick and tough way in order to ensure maximum durability when undergoing some heavy-duty tasks, and more.
Q: What do you wear with a chore coat?
A: Over the years, chore coats have moved on from being a worker's piece of clothing to a more generic style option. With this evolution, many now have the privilege of wearing a chore coat in many occasions. It can be worn with a pair of jeans, t-shirts, or basically options that will appeal to different style preferences.