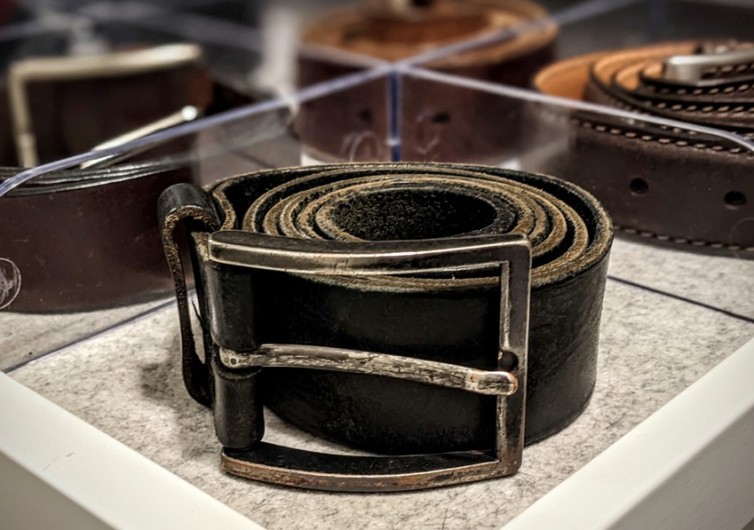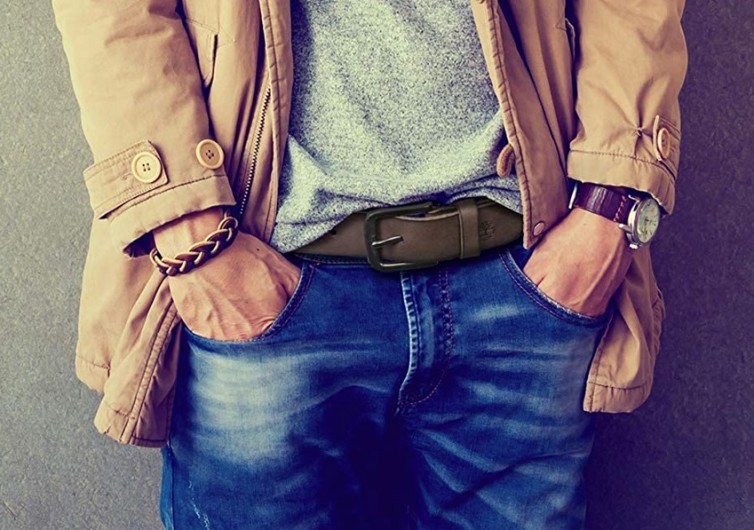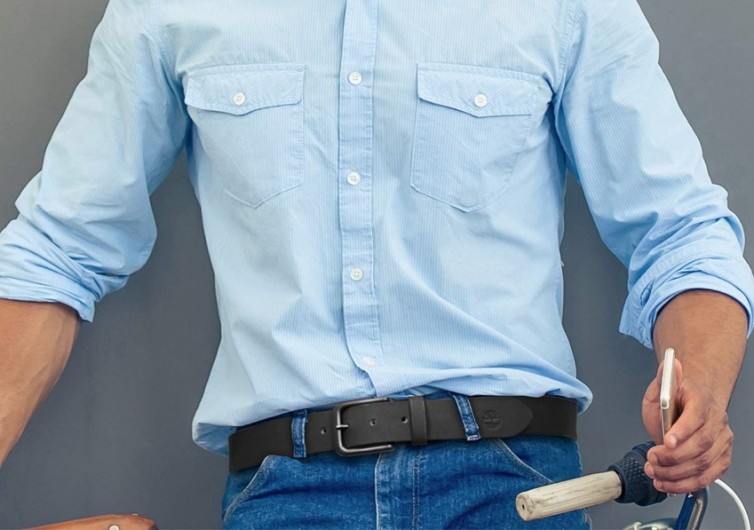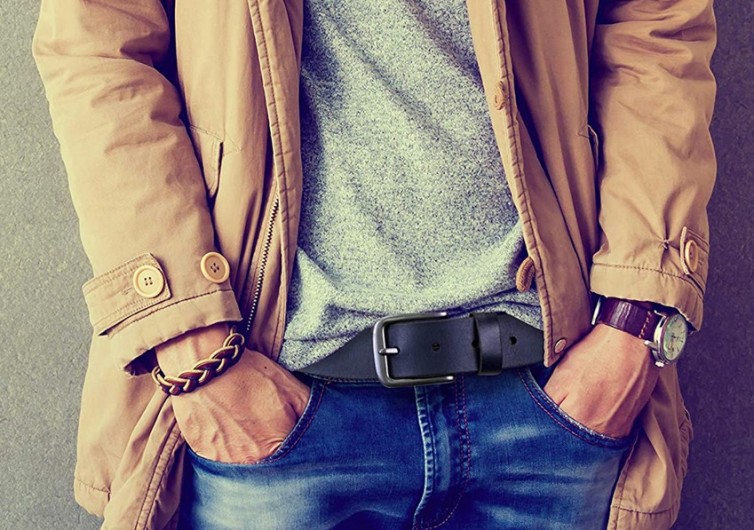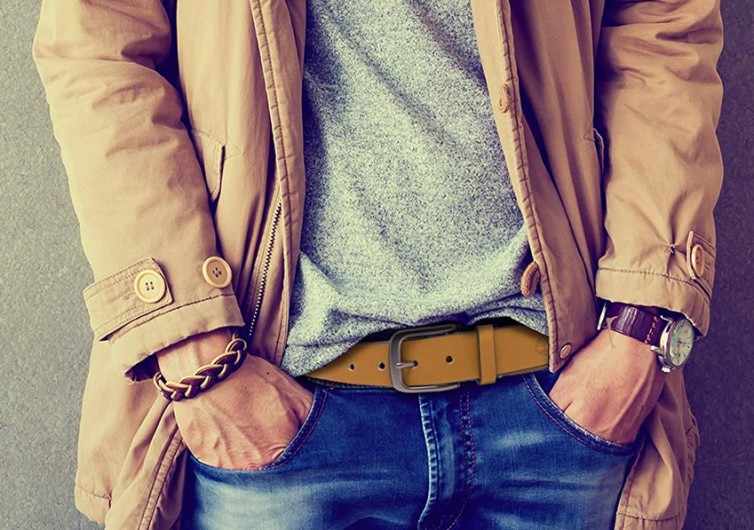 GearHungry may earn a small commission from affiliate links in this article.
Learn more
Strap Up: Timberland Men's Classic Jean Belt
Advertised as a belt for jeans, the Timberland Men's Classic Jean Belt is selling itself short. This 100% genuine leather belt is comfortable enough for everyday wear yet understated enough to dress up for work in a pinch. The slightly antique finish gives it a worn-in look, and the understated style is classic and understated. The stamped Timberland tree logo on the tip gives it a bit of flair, as well.
Timberland Men's Classic Jean Belt Basics
The buckle finish makes it a vintage look right out of the box, and the belt only improves as it ages. After years of wear, this belt has only gotten softer and more comfortable with age. I've been wearing this 35-mm belt daily for the last decade, and the leather has a soft, buttery feel to it that mimics the fit and finish of my favorite jeans.
The name "Timberland Men's Classic Jean Belt" indicates that this is a belt for jeans, but it's also an appropriate descriptor for how it feels. It's as comfortable and soothing as your favorite pair of Levi's.
Review: A Decade of Wear
I bought this belt at a Timberland outlet store way back in the aughts. I was on a trip, and the belt I brought had snapped, and I just wanted to keep my pants over my ass until I could find a proper belt back home. Little did I know that I had found the only belt I'd be using for the next ten years.
As a colorblind person, I gravitate towards the most neutral colors I can find, and so I snagged the first belt I could find that looked sturdy enough to keep my pants up. It turns out this was more than just a placeholder belt.
It worked with every pair of pants I wore, from the jeans I wear every day to the slacks and khakis that my wife made me wear every time we went out to a work function. Instead of the glossy patent leather belts that our coworkers and friends wore, I was rocking a rugged matte belt that looked like something James Bond would wear if he slugged whiskey instead of sipping martinis.
It even came in handy on backpacking trips for when I couldn't find my hiking belt. I just grabbed my old faithful Timberland belt and tossed it in the pack.
When I transitioned from competitive CrossFit to competitive powerlifting, my waistline grew from a 32-inch to a 36-inch waist, and as I hit the 225-pound mark, the last notch in the belt reared its ugly head. During those months before I cut weight, I resisted the urge to buy a bigger belt, and the Timberland's soft, supple leather managed to accommodate me by stretching juuuust enough until I dropped back down to 198 for Nationals. Seeing the belt work so hard to stay my one and only strengthened our connection.
Conclusion and Availability
After over a decade of wearing the Timberland Men's Classic Jean Belt (MSRP $38, but available for less from partner retailers), our bond has only strengthened. No other belt has been as versatile and comfortable, and its appearance has only improved over time. If you're looking for a longtime companion that will follow you to the ends of the earth, this is the one.
Pros:
Versatile
Durable
Leather softens over time
Cons:
Will make your friends question their own masculinity
Key Features:
100% leather
Antique finish buckle
Timberland logo embossed on tip