Best Daniel Wellington Watches For Men in 2022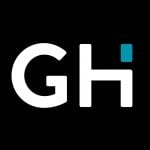 This product guide was written by GearHungry Staff
Last Updated
April 16, 2018
GearHungry Staff
GearHungry Staff posts are a compilation of work by various members of our editorial team. We update old articles regularly to provide you the most current information. You can learn more about our staff
here
.
GearHungry may earn a small commission from affiliate links in this article.
Learn more
Daniel Wellington watches are known for their stylish minimalism, their tasteful design, and their effortless readability. They're timeless timepieces with a decidedly British bent that take traditional design cues and add fashion-forward touches that make them not only relevant but essential accessories for the style-conscious resident of the 21st century. Daniel Wellington watches are the affordable way to add luxury to your wardrobe and we've brought together the best 8 Daniel Wellington (DW) watches for men.
The Best Daniel Wellington Watch
Oxford 0201DW Stainless Steel Daniel Wellington Watch
The Men's 0201DW Oxford is an all-weather timepiece with a sporty profile and a classic blue and red striped NATO band. It's a handsome minimalist timepiece meant to make a subtle statement about the taste of the wearer but otherwise, stay out of the way and do its job. The Japanese quartz movement is ultra-reliable, the 40 mm stainless steel case provides a clean, handsome frame for the watch face which is clear and easy to read on the fly.
The design cues here are elegant and reflect simple notions of uncluttered presentation, while the wafer-thin body hugs the wrist, stays completely out of the way of your cuffs, and won't get caught on the edge of your pants pocket. The buckle closure is easy to execute and effective. The nylon band is comfortable even if you get it soaking wet. And speaking of wet; if you forget you're wearing the 0201DW and dive into the pool it won't be any worse for wear as long as you remove it once you surface.  
Classic Petite Melrose in Black 32mm (Daniel Wellington Watch)
With its elegant black dial and sumptuous rose-gold-plated strap and case, the Classic Petite Melrose is the perfect gift for the sophisticated young lady in your life. The Petite Melrose is at home at the dog show, the gallery, the funky new bistro in midtown, or the office. There's a perfect balance between dial and strap, a marvelous consistency in the overall presentation and the face is one of the most easily readable you'll find anywhere.
But the Petite Melrose is more than just a pretty face. It's weather-resistant and can withstand being immersed as long as you don't take it for an ocean swim. It's durable, well-constructed and the rose-gold plating is robust and will stand the test of time. The Petite Melrose is the kind of accessory that wants you to demand more of it because it's always up to the style challenge and will never fail to present you in the best possible light.
Dapper St Mawes 34mm (Daniel Wellington Watch)
If someone says the words "classic men's watch" there's a pretty good chance the picture that comes into most people's heads will look an awful lot like the Daniel Wellington Dapper St Mawes. This is one of the most attractive watches by any watchmaker at this price point and its timeless good looks and dependable hyper-accurate Japanese quartz movement make it more than just a great deal; it's a great investment.
Like the coastal city in Cornwall, it's named after the St Mawes exudes tradition, virtue, and timeless values. The soft leather strap is a joy to wrap around the wrist, the rose-gold plating on the case is lustrous and durable, the face features both time and date and the seacoast inspired blue handles to add an unexpected and lighthearted touch that says "I'm tasteful, not stuffy". A great watch for the active man it's water resistant down to 30m. But do yourself (and the leather band) a favor and don't wear it in the pool.
Classic Petite Sterling in White
If you're looking for classic elegance to go with your little black dress the Daniel Wellington Petite Sterling in White is a no-lose proposition. With its clean, minimalist profile it's thoroughly modern but it doesn't forget tradition. The no-nonsense presentation, the eggshell face, and the beautifully balanced relationship between case and strap all speak to fundamental aspects of British design. The heartbeat of the Classic Petite is the Japanese quartz movement that propels the hands forward with uncanny accuracy.
This is the ideal summer watch for a woman of substance. An endearing and enduring expression of your belief in yourself and the perfect accompaniment whether you're heading out to the opera or employing it as the ultimate piece of fashion jewelry to go with your t-shirt and jeans. Like all Daniel Wellington watches the Classic Petite is weather resistant and will technically survive a good dunking. So there's no cause for concern if you get caught in a summer shower on the way to the cafe.
Like the county that gives it its name, the Daniel Wellington Classic Black Cornwall embodies timeless qualities of rugged independence and aesthetic integrity. Suitable for him or her this is a beautifully conceived lightweight, timepiece that sports an all black NATO strap, a stunning easy to read face, and a rose-gold plated case. A great addition to your casual wardrobe the Black Cornwall pulls double duty as a formal accessory without skipping a beat of its Japanese quartz heart.
The British feel of the watch is unmistakable in the no-nonsense design cues. Particularly noteworthy is the black NATO band that is undeniably durable and yet thin and light enough to almost make you forget it's there. As usual, this is a weather-resistant watch that can handle the dreariest of days with aplomb. A great gift for the young man or woman in your life will provide years of faithful service.
Classic Petite Durham in White 32mm
The Classic Petite Durham by Daniel Wellington is an outstanding casual timepiece that quietly and effectively expresses your good taste. It has an attractive and very comfortable light brown genuine leather strap that caresses the wrist and can be worn for extended periods of time in all kinds of weather without causing irritation. The band's mildly distressing appearance means you won't be wearing this to the board meeting but that's not why you bought it anyway. You bought it to wear to the antique show, the hot air balloon festival and to the cafe for coffee with friends.
There's a beautiful balance at work in the Classic Petite Durham. As such the robust face never seems intrusive or gaudy. The eggshell dial is an elegant counterpoint to the tones at work in the band. The Japanese quartz movement means you'll never have accuracy issues and, of course, it will stand up to the elements with all the fortitude of Durham Cathedral.
Classic Black Sheffield 40mm
With the Classic Black Sheffield from Daniel Wellington, you're switching to a more overtly formal mode and doing so with considerable ease. This is a handsome timepiece that exudes confidence without making too much of itself. Its restrained elegance will have you reaching for it when dressing for all your upscale occasions and you'll be forgiven if you forget to take it off when it's time to head for the tennis court. Also, don't be surprised too if you reach for it one day only to find your sweetheart has decided to wear it to work.
The broad, flat face is easy to read at a glance. The supple black leather strap is comfortable and holds the watch in place with grace and determination. The beating heart of Japanese quartz ensures you're as on time as you want to be and the price will leave you smiling every time you fasten it down. Rain and snow proof. Waterproof down to 30m.
Classic Petite Ashfield 32mm
The last entry on our list of best Daniel Wellington watches is the Classic Petite Ashfield. This is an elegant timepiece for the smart and savvy up and comer. It has formal overtones to be sure but like all the best DW watches it's just as at home in the bistro as it is in the boardroom. The black mesh band is comfortable and never binding, the face exemplifies typical Daniel Wellington clarity of purpose, and the scratch resistant, mineral crystal means the Ashfield will retain its good looks for years to come.
The Classic Petite Ashfield is a watch for the woman who knows what she wants, knows what she likes, possesses the extraordinary taste, and isn't above demonstrating it now and then. Like all great watches, the Petite Ashfield is as much a fashion statement as a timepiece and like all great watches, it's as tough as it is stylish and dependable and as it is refined. It's also weather and splash-proof so there's no need to worry if you get caught without an umbrella. Your watch can handle it.
Daniel Wellington Watch - Conclusion
Daniel Wellington watches are 21st century fashion statements that embrace technological advancement without shutting the door on traditional concepts of craftsmanship and style, along with a great price point. Their restrained elegance, subtle nods to the days of empire and versatility make them ideal additions to any wardrobe.
Sign Up Now
GET THE VERY BEST OF GEARHUNGRY STRAIGHT TO YOUR INBOX