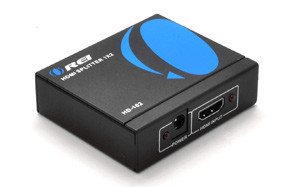 1x2 HDMI Splitter By OREI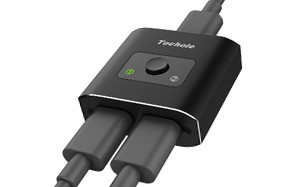 Techole HDMI Splitter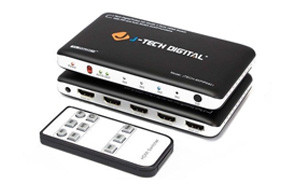 J-Tech Digital HDMI Splitter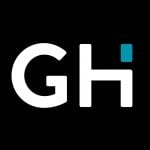 The 21st century and the introduction of modern technology has helped the way we share data and information. As much as possible, we look for options that allow us to share a single file in different ways to different platforms, and the common device used for such an activity is the HDMI splitter. The HDMI screen splitter features innovative technologies that can transmit data to different devices and platforms without loss or reduction in quality. Finding the best version of this device can be tough, which is why we have put together a list of the best HDMI splitters around, to help you make a wise investment.
The Best HDMI Splitter
HDMI Splitter Buying Guide & FAQ
How We Chose Our Selection Of HDMI Splitter
Brand - The brands mentioned in this article are trustworthy companies known for their production of only the best devices in the industry. They include Sewell and many other global names.
Price - Every reader's budget is catered for with this article, as the list of recommendations offers products of different price ranges. All devices mentioned are budget-friendly and offer the best quality as well.
Reviews - Customer reviews played a massive part in our decision making since they provided us more in-depth information on every item on our list. We learned about how the products respond after regular use and some of the best tips that help enhance our user experience.

Features To Look For In HDMI Splitter
HDMI splitters are designed to enable you to share signals between devices at different resolutions without the content losing its quality. It allows to connect multiple devices and make use of them simultaneously, via the provision of ports in its enclosure. With the vast array of brands and models around today, selecting from the lot is extremely difficult as it becomes hard to decipher which models have more quality or offer a better bargain. In the following section, we discuss considerations that have to be made before selecting any HDMI splitter.
Cord Length - The length of your cable is an essential feature and as such must not be taken for granted. Your cable counts towards a lot of other things; thus, it is vital that you know how long or short the cord of your preferred model is. If you have a short cable, the distance between your splitter and the connecting devices will be limited, and this can be very frustrating for many people. A customer tip says' the longer your cord, the better,' thus we advise that you look out for splitter devices with cables that complement your room size and also make work easier for you.
Amount of power - Amount of power in an HDMI splitter will determine its efficiency thus it is better to opt for a unit which offers a high amount of energy
Resolution usage - The resolution of your HDMI splitter is another factor that is of the utmost importance when selecting a model. We all appreciate high-quality graphics, and as such, we are always searching for a device that can transmit such quality without any distortion. For HDMI splitters, the resolutions they support can vary or may be very few; thus, you must opt for a model which caters for the resolutions you work with often. This will prevent you from making additional purchases in the future.
Device compatible - There are different versions of HDMI cables, and as such there are some devices that may not be compatible with specific versions. In today's market, the standard HDMI Cable version in stores is the 2.0 and as such manufacturers have created a splitter which works well with this cable version. When purchasing a splitter, you must study the versions it will be compatible with before making the final decision. The more versions your splitter can work with, the better it is for use.
Warranty - When purchasing your HDMI splitter, it is advised that you choose a model with an extensive warranty such that your splitter is covered for a long time. In the event of any mishap, the warranty will cover repairs and even replacement if possible, helping you save money for other activities. Guarantees are placed on products as a means of the company standing behind their creation in confidence.
HDMI Splitter FAQ
Q: What is the best HDMI splitter?
A: A best HDMI splitter is one which is made with heavy duty materials and well protected by its enclosure. It is also one which allows the user to connect and transmit audio and videos across different platforms simultaneously.
Q: What does an HDMI splitter do?
A: The simplest way to describe how an HDMI splitter works is that it takes an HDMI signal and outputs it multiple times. HDMI splitters work by boosting an HDMI signal and allow you to surpass the usual limitations of any given form. These splitters can also handle the EDID handshaking and HDCP displays from sources that are needed for the signal to function properly.  HDMI splitters take the signal from an origin device and send the signal out to multiple displays. HDMI on its own is capable of digital handshaking and the splitter is able to read and match the signal that each device is able to receive. This minimizes any issues with video or audio so the result is a little more seamless.

Q: Does an HDMI splitter reduce quality?
A: Many people have raised the concern of an HDMI splitter reducing the quality of the audio or video streaming from their devices. The HDMI cable can transmit and copy digital signals without losing quality. However, as with most devices, it does depend on the quality of the HDMI splitter you have. If you must use an HDMI splitter, it is worth spending a little more for a decent one. Long term, you will most likely have it for longer. More importantly, you won't need to deal with the frustration of poor video and audio quality.
Q: Can you split HDMI to two monitors?
A: HDMI can be split and you can send the video or audio output between two monitors. Once again, this will depend on the quality of the HDMI splitter you have. Always check the specifications to ensure you have an HDMI splitter that can be split to two monitors before you commit to a purchase.

Q: Can you use an HDMI splitter on a TV?
A: You can definitely use an HDMI splitter on a TV, as long as the TV is a recent model with the appropriate socket. The splitter allow you to plug two separate devices into a single HDMI input and switch between these two devices without messing around with cables. You can also use the HDMI splitter to display what is streaming through a source such as a TV box, Blu-Ray player or even two TVs.
Q: Do HDMI splitters add lag?
A: As the name suggests, an HDMI splitter will simply split the video or audio signal. In most cases, there should not be any lagging. However, depending on the length of the signal required, there may be some lagging. A good quality splitter will deliver a flawless image but keeping mind that if the signal needs to travel a little further you may need to invest in an additional signal amplifier to ensure you have a good image without the lag.