Best HDMI Splitters In 2022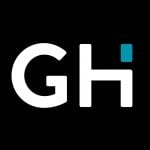 This product guide was written by GearHungry Staff
Last Updated
July 9, 2019
GearHungry Staff
GearHungry Staff posts are a compilation of work by various members of our editorial team. We update old articles regularly to provide you the most current information. You can learn more about our staff
here
.
GearHungry may earn a small commission from affiliate links in this article.
Learn more
The 21st century and the introduction of modern technology has helped the way we share data and information. As much as possible, we look for options that allow us to share a single file in different ways to different platforms, and the common device used for such an activity is the HDMI splitter. The HDMI screen splitter features innovative technologies that can transmit data to different devices and platforms without loss or reduction in quality. Finding the best version of this device can be tough, which is why we have put together a list of the best HDMI splitters around, to help you make a wise investment.
The Best HDMI Splitter
1×2 HDMI Splitter By OREI
Every product we make mention of, we strongly believe in its operations as well as its durability. If you love sending loads of data across various platforms simultaneously, we can guarantee that the Orei HDMI Splitter will be your next best friend. Technology enthusiast makes it provide a highly durable and efficient splitter for customers. 
The Orei HDMI Splitter can create two identical signals through the splitting of one HDMI input signal. It features extensive support for various audio formats, including Dolby TrueHD, LPCM, Dolby-AC3, among others. It is seen in a bulky duty metal casing, designed as one cool enclosure and this is meant to keep the splitter well protected and also aid in the swift absorption and dissipation of heat which will ultimately make the device cooler. This splitter is the perfect multi-practical accessory for both your business and home. It features a plug and play mechanism which doesn't require the user to have any prior knowledge or skill set. With this HDMI splitter, users can watch all their favorite HD movies, play 3D games, and enjoy the highest sound quality without any issue. A perfect electronic gift any tech lover will like.
Key Features:
1 Port to 2 HDMI Display
Heavy-duty cool metal enclosure
EIDI Duration: 6 seconds
Multi-practical accessory
Specification:
Brand

Orei

Model

HD-102

Weight

8 Ounces
Most economical model on the market
Can be connected for a full HD output
Operates with a high-quality 3D display
Outputs might not suit everyone's needs
J-Tech Digital HDMI Splitter
Searching for quality products is often a difficult task, but in the world of HDMI splitters, the search is always over once we mention the J-Tech Digital HDMI Splitter. We love this device for many reasons, but mostly because of all the positive reviews it receives from customers all across the world. If you ever need a splitter, we recommend this as the next best one for your home or business.
The J-Tech HDMI Splitter is a digital splitter out together by one of the leading technology manufacturers in the world. This company seeks to produce only the best devices, which are also sturdy and durable enough to last for generations. This HDMI cable splitter offers you a seamless transition between television, gaming, and many more, thanks to its high connectivity of four HDMI sources via a single port. It delivers one of the most impressive and powerful displays with help from its 4K Ultra HD feature and comes with an automatic switch on/off function which offers the user perfect control of the device at every point in time. Viewing multiple sources in one display device is extremely easy with this unit, thanks to the Picture in Picture feature, which is activated with the single push of a button. Do all this and more in the comfort of your sofa, at the simple touch of a button. It also makes a great gift for gamers.
Key Features:
Connects 4 HDMI sources
4k Ultra HD
Auto switch on/off function
Auto switch function
Specification:
Brand

J-Tech Digital

Model

JTECH-4KPIP0401

Weight

7.2 Ounces
Long distance transmitting
Constant high-quality output
Works well with multiple devices
Only two outputs
Manual only
Avedio Mini HDMI Splitter
Manufacturers of the Avedio Mini HMDI Splitter love how customers underestimate the unit once they come across the 'mini' in its name, only to be wowed by how incredible its performance is, as well as how close that performance is to regular sized splitters. If you ever need a compact unit to have in your luggage for your travels and other movement purposes, this will be the ideal unit for you.
We recommend the Avedio HDMI switch to everyone who needs a compact splitter for their future trips. This device does everything a regular sized unit would, with its advantage being how easy it is to store and carry about. It enables you to transmit all your audio and video outputs simultaneously without any lags or loss of quality, thanks to its one input, two outputs feature. It comes with a USB cable that allows you to connect to other devices while on the go. The Avedio splitter is made from environmentally friendly materials; thus, it is considered the best Eco-friendly unit in the world and the most recommended in the market. If you ever have any issues with your device, the Avedio customer care line is always open to offer all the help you need. You may also like some of the best AUX cables from our list, so be sure to check them out.
Key Features:
1 to 2 Amplifier
Portable
USB cable included
Eco-friendly
Specification:
Brand

avedio links

Model

4330119358

Weight

3.36 Ounces
Can be used with different devices
The device utilizes the intense 4k resolution
3D display is flawless
Manual
Ports are bundled together
If you have many television sets at home, getting the Movcle is the best choice you will ever make. We love this brand because they listen to their customers and provide designs that work. Every unit they launch is easy to use, simple to set up and comes with impressive durability, which comes second to none.
Meet the Movcle HDMI Splitter. This is a 1 in 4 HDMI splitter device put together by the best professionals with a great interest in technology. It is relatively new on the market, and yet it has raked in thousands of customers because of how amazing it is! The Movcle takes only seconds to install and is very simple to use. You're able to distribute your HDMI input into four identical outputs without any issues and also transmit data at a distance of up to 15 meters. Every action this splitter undertakes is well protected by its heavy-duty cold metal case, which aids in heat dissipation and absorption as well. For some charging options, be sure to check out our guide to the best lightning cables.
Key Features:
1 in 4 out Full Ultra HD 1080 port
Box Hub with US adapter
v1.4 Powered
Certified for 3D support
Specification:
Brand

Movcle

Model

FBA_HDC-104

Weight

0.32 Ounces
Remote controller
Extremely user-friendly device
High speed
High resolutions such as 4K aren't supported
Loses quality on long distance transmitting
Users need to find another source of power for high efficiency
ZettaGuard 1×2 HDMI Splitter
The end of this article will not be complete if we don't talk about the ZettaGuard HDMI splitter. Do you want a splitter device which works well with Full HD and impressive sound quality, we will recommend this device for you.
Our final best HDMI splitter is the ZettaGuard HDMI Splitter, a unit featuring a state of the art design, with vents included in the enclosure for proper ventilation and the prevention of overheating. The structure of this splitter also boasts of ports which accommodate other HDMI devices such as a mini projector, Blu-ray player, 4K TV, DVD player and many more. The ZettaGuard works perfectly everywhere, be it your home or office and delivers quality, loss, and lag-free outputs every time it is used. Enjoy all your movies and games in the highest quality possible thanks to this device. For some amazing storage options, be sure to check out our guide to the best USB flash drives.
Key Features:
Support HD resolution at 30 HZ,
All available audio options are supported
State-of-the-art design
Work correctly with HDMI devices like 4k TV, projector, HDMI LCD
Specification:
Brand

ZettaGuard

Model

10102

Weight

8 Ounces
Usage is allowed with different devices
Long distance transmission without sacrificing the quality
Compact and lightweight
This splitter demands extra power from an external source
No remote controller
Display doesn't work with 4K
HDMI Splitter Buying Guide & FAQ
How We Chose Our Selection Of HDMI Splitter
Brand - The brands mentioned in this article are trustworthy companies known for their production of only the best devices in the industry. They include Sewell and many other global names.
Price - Every reader's budget is catered for with this article, as the list of recommendations offers products of different price ranges. All devices mentioned are budget-friendly and offer the best quality as well.
Reviews - Customer reviews played a massive part in our decision making since they provided us more in-depth information on every item on our list. We learned about how the products respond after regular use and some of the best tips that help enhance our user experience.
Features To Look For In HDMI Splitter
HDMI splitters are designed to enable you to share signals between devices at different resolutions without the content losing its quality. It allows to connect multiple devices and make use of them simultaneously, via the provision of ports in its enclosure. With the vast array of brands and models around today, selecting from the lot is extremely difficult as it becomes hard to decipher which models have more quality or offer a better bargain. In the following section, we discuss considerations that have to be made before selecting any HDMI splitter.
Cord Length - The length of your cable is an essential feature and as such must not be taken for granted. Your cable counts towards a lot of other things; thus, it is vital that you know how long or short the cord of your preferred model is. If you have a short cable, the distance between your splitter and the connecting devices will be limited, and this can be very frustrating for many people. A customer tip says' the longer your cord, the better,' thus we advise that you look out for splitter devices with cables that complement your room size and also make work easier for you.
Amount of power - Amount of power in an HDMI splitter will determine its efficiency thus it is better to opt for a unit which offers a high amount of energy
Resolution usage - The resolution of your HDMI splitter is another factor that is of the utmost importance when selecting a model. We all appreciate high-quality graphics, and as such, we are always searching for a device that can transmit such quality without any distortion. For HDMI splitters, the resolutions they support can vary or may be very few; thus, you must opt for a model which caters for the resolutions you work with often. This will prevent you from making additional purchases in the future.
Device compatible - There are different versions of HDMI cables, and as such there are some devices that may not be compatible with specific versions. In today's market, the standard HDMI Cable version in stores is the 2.0 and as such manufacturers have created a splitter which works well with this cable version. When purchasing a splitter, you must study the versions it will be compatible with before making the final decision. The more versions your splitter can work with, the better it is for use.
Warranty - When purchasing your HDMI splitter, it is advised that you choose a model with an extensive warranty such that your splitter is covered for a long time. In the event of any mishap, the warranty will cover repairs and even replacement if possible, helping you save money for other activities. Guarantees are placed on products as a means of the company standing behind their creation in confidence.
HDMI Splitter FAQ
Q: What is the best HDMI splitter?
A: A best HDMI splitter is one which is made with heavy duty materials and well protected by its enclosure. It is also one which allows the user to connect and transmit audio and videos across different platforms simultaneously.
Q: What does an HDMI splitter do?
A: The simplest way to describe how an HDMI splitter works is that it takes an HDMI signal and outputs it multiple times. HDMI splitters work by boosting an HDMI signal and allow you to surpass the usual limitations of any given form. These splitters can also handle the EDID handshaking and HDCP displays from sources that are needed for the signal to function properly.  HDMI splitters take the signal from an origin device and send the signal out to multiple displays. HDMI on its own is capable of digital handshaking and the splitter is able to read and match the signal that each device is able to receive. This minimizes any issues with video or audio so the result is a little more seamless.
Q: Does an HDMI splitter reduce quality?
A: Many people have raised the concern of an HDMI splitter reducing the quality of the audio or video streaming from their devices. The HDMI cable can transmit and copy digital signals without losing quality. However, as with most devices, it does depend on the quality of the HDMI splitter you have. If you must use an HDMI splitter, it is worth spending a little more for a decent one. Long term, you will most likely have it for longer. More importantly, you won't need to deal with the frustration of poor video and audio quality.
Q: Can you split HDMI to two monitors?
A: HDMI can be split and you can send the video or audio output between two monitors. Once again, this will depend on the quality of the HDMI splitter you have. Always check the specifications to ensure you have an HDMI splitter that can be split to two monitors before you commit to a purchase.
Q: Can you use an HDMI splitter on a TV?
A: You can definitely use an HDMI splitter on a TV, as long as the TV is a recent model with the appropriate socket. The splitter allow you to plug two separate devices into a single HDMI input and switch between these two devices without messing around with cables. You can also use the HDMI splitter to display what is streaming through a source such as a TV box, Blu-Ray player or even two TVs.
Q: Do HDMI splitters add lag?
A: As the name suggests, an HDMI splitter will simply split the video or audio signal. In most cases, there should not be any lagging. However, depending on the length of the signal required, there may be some lagging. A good quality splitter will deliver a flawless image but keeping mind that if the signal needs to travel a little further you may need to invest in an additional signal amplifier to ensure you have a good image without the lag.
Sign Up Now
GET THE VERY BEST OF GEARHUNGRY STRAIGHT TO YOUR INBOX