Best Goldfish Tanks In 2022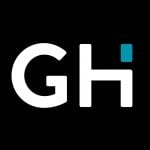 This product guide was written by GearHungry Staff
Last Updated
June 3, 2019
GearHungry Staff
GearHungry Staff posts are a compilation of work by various members of our editorial team. We update old articles regularly to provide you the most current information. You can learn more about our staff
here
.
GearHungry may earn a small commission from affiliate links in this article.
Learn more
In the aquarium industry, goldfish are considered one of the most popular freshwater fish, with a vast variety available to choose from. As most people are only familiar with the standard golden-colored fish, they assume that their fishy friends will be happy swimming around all day in a small bowl. However, this is never the case. Ensuring that your various species of goldfish friends are thriving, you will have to provide them with a lot of space, which is why choosing the best goldfish tank is imperative. Below is a list of some of the best goldfish tanks on the market, along with our helpful buyers guide on everything you need to know about these tanks and the best maintenance tips.
The Best Goldfish Tank
Tetra LED Half Moon Betta Goldfish Tank
In the aquatics industry, Tetra is a brand you can trust. Their Tetra Half Moon Betta Aquarium Fish Tank is a stylish, half-moon shaped tank, built to offer you a full viewing window. It is made with a feeding hole and a clear plastic canopy and is illuminated from below and above with help from a repositionable LED light. This fish tank for goldfish is ideal for keeping of Bettas, and it is also considered a great way to create a focal point within any room. The Tetra Betta fish tank is small enough to fit onto any desktop but spacious enough to accommodate your fish and offer it extra space to explore.
The Tetra brand has been in the aquatics industry for a long time, and are a company bent on helping both beginners, and seasoned fish lovers enjoy an extensive aquatic experience which will ultimately get other people involved. Tetra manufactures its products in a manner that allows reenergizing the category within which it is found, be it reptile-, fish, or pond-keeping. They have decades of proven performance backed by several user reviews online. You may also be interested in some of these amazing aquarium thermometers from our list, so check them out.
Key Features:
Clear plastic canopy and feeding hole
Repositionable LED light
An ideal environment for Bettas
Capacity 1.1 gallons
Specification:
Brand

Tetra

Model

29049

Weight

1.32 Pounds
Marineland Contour Glass Goldfish Tank
Meet the Marineland Contour Glass Aquarium Kit, another incredible fish tank for goldfish and the best model on the market today. This is a user-friendly aquarium kit manufactured with significant consideration given to style and function. It is built to hold up to three gallons of water, with an adjustable flow filter pump and a hidden three-step filtration process which ensures that the water is always clean and bright. For lighting especially in dark lit spaces, this tank features rail light as well as moonlight and daylight LED settings that keep it visible and beautiful at every point in time. 
The brand, MarineLand, is one which is firmly committed to the use of advanced engineering and biological science to ensure the success of fishkeeping. They are the leading manufacturers of innovative aquatic equipment and environments; thus, they have an extra-large customer base from different locations across the world. It doesn't matter the type of fish you keep, be it freshwater fish, saltwater, small or big, the Marineland group can be relied on for the best and highest-quality fish accessories and aquariums.
Key Features:
Daylight and moonlight LED settings
Easy to use
Adjustable flow filter pump
Holds up to thee gallons
Specification:
Brand

MarineLand

Model

ML90610

Weight

10.5 Pounds
The Marine LED Aquarium Kit is yet another significantly powerful aquarium manufactured to encourage the natural movement of your fish. This model is built to accommodate 20 gallons of water within its glass container. This aquarium kit is the perfect housewarming gift for any beginner aquarist since it is equipped with everything they might need as they venture into the new, exciting world of fishkeeping. It ensures that their experience is both educational and enjoyable, which will have them leaving behind better reviews and more recommendations such as this one!
The Marine goldfish bowl features a quick-change filter cartridge with a patented Marina Slim S10 OR S20 clip-on filter for the water. It also makes use of a natural daylight effect LED lighting module, which lasts for a very long time. This lighting system is built into the aquarium canopy; thus, it can be operated whenever you please. Some of the items included in this aquarium kit are fish food, an organic supplement, water conditioner, an environment fishnet and an aquarium fish guide that teaches novices the best cleaning and maintenance tips for their aquariums.
Key Features:
20 U.S. gallon glass
Marina Slim S20 clip-on filter
Natural daylight effect LED lighting module
Quick-change filter cartridges
Specification:
Brand

Marina

Model

15266A1

Weight

35 Pounds
Aqueon LED MiniBow Aquarium Starter Kits
Aqueon has introduced their MiniBow Aquarium Starter Kit; a compact fish tank made especially for your fishing hobby. This goldfish aquarium is sleek and stylish, with features that make using it an enjoyable experience every day. It makes use of classic contemporary design and an elevated base that many users around the world love. The style of the Aqueon MiniBow is such that it blends effortlessly into every home décor theme you have, without any effort. The setup and maintenance of this aquarium are swift and straightforward, with no special skills required from the user. Besides its minimalist and sleek design, this unit features an energy efficient LED light hood and a feeding hole where your fish can receive all the food they require. This aquarium kit comes with an aquarium setup guide, filters and samples of fish food and water which help novice fish keepers learn a thing or two about the craft. 
Key Features:
Contemporary design and elevated base
Simple to set up and maintain
Energy efficient light hood with feeding hole
Includes Aqueon QuietFlow Filtration
Specification:
Brand

Aqueon

Model

100528788

Weight

3.75 Pounds
Umbra FishHotel Mini Aquarium

We talk about how incredible the Umbra FishHotel Mini Aquarium is with strong backing from many customers all around the world. This is the best goldfish tank made to suit and accommodate an impressive number of your favorite fish variety, with more than enough space for circulation. This mini goldfish tank has all the vital features possessed by a full-sized aquarium, but is more compact and can sit with comfort on your desk. It is a model that instantly improves the décor within any space thanks to its striking modern design. The Umbra aquarium is a stackable aquarium that can be stacked to display a great apartment-like structure that will fetch you several compliments from visitors. It is an aquarium well suited for fish such as betta, small tropical fish, and goldfish, which is why its included in our review. 
Key Features:
Stackable aquarium with striking modern design
ABS plastic façade and asymmetrical windows
Perfect for small tropical fish, goldfish or betta
Detachable outer shell
Specification:
Brand

Umbra

Model

460410-660

Weight

1.9 pounds
Aqueon Aquarium Fish Tank Kit
Are you in need of the perfect goldfish tank for your goldfish? Look no further than the Aqueon Aquarium Fish tank kit. Another spectacular model designed and distributed by the Aqueon brand; this aquarium fish tank kit offers users with a fully equipped home for their fish. The kit comes with everything you need and more, to ensure that your fish receives all things that will ensure that it thrives within its new home. The design of this fish tank makes use of a low profile full hood, with a light indicating filter that displays a bright red light when the cartridge needs a change. The complete aquarium kit includes a preset aquarium heater, fishnet, water conditioner, stick-on thermometer, and a 20-gallon glass aquarium.
Key Features:
Contains vibrant cool white LED lighting
QuietFlow power filter
Appropriate for most tropical fish
Complete setup guide included
Specification:
Brand

Aqueon

Model

100530578

Weight

33 Pounds
Goldfish Tank Buying Guide & FAQ
Features To Look For In Goldfish Tank
If you're a professional aquarist or a beginner learning the ropes on fishkeeping, there are some features and equipment you must know when looking for a goldfish tank. In the following paragraphs, we discuss some of these features and how vital they are to your fishkeeping experience.
Size - The first feature to be considered is the size of your goldfish tank. Before you make any purchase, you must know the number of fish you intend to keep, as this will determine the aquarium size you will require. You also need to be aware of the space available in your home or office before selecting a goldfish tank.
Material - Another essential feature of goldfish tanks you should be mindful of is the material used for its construction. If you're in a home with children and pets, aquariums made with glass are strongly not advised. There are other materials used to make aquariums, an example being acrylic.
Location - Where will you be keeping your tank? The location of your goldfish tank will play a substantial determining role in the kind you purchase. It is advised that you research about all types of aquarium kits before making a choice.
Goldfish Tank Equipment - There are several pieces of equipment in fish keeping, and each of them is extremely vital to keeping both the aquarium and its content in great shape. We discuss a number of this equipment below with recommendations on some of the important ones required for your goldfish.
Filter - The filter of an aquarium is included to take away all types of mess and waste generated by the fish. The screen you use must be highly efficient and high-quality as this will ensure its ability to remove all toxins, solid waste, and build up within your aquarium.
Lights - Goldfish, according to research, do not need a lot of light, but they still a reasonable amount nonetheless. If you have plants within your aquarium, you will be required to offer them some amount of light to enable them to thrive. There are aquarium kits that come with low profile LED lights that help stimulate plant growth and also make your aquarium more visually appealing.
Dechlorinator - Dechlorination and water conditioners are treatments that are added to aquarium water to improve its quality whenever necessary. This is essential, especially when dealing with pond water or any other water sourced within your locality.
Sand - Fine sand is not a very crucial element required in an aquarium, but it can be added for a more aesthetic appeal.
Large Fish Net - The presence of a fish net in your aquarium kit is for a good reason. These nets are great tools to use for maintenance as they help you catch your fish. There are nettings which differ from the fishnet. These elements are used to protect your fish from wading birds, domestic pets, and even herons. These are applied over the surface of any pond where fish are kept.
Gravel Siphon - A siphon is a tool by aquarium owners to help them take out and change their water. It can be operated automatically or manually and are available in different styles.
Thermometer - Stick thermometers are often included in an aquarium starter kit. This is used to check the water temperature levels at various times within the day, to ensure that it is at a stable level where your fish can thrive.
Food - Fish food is essential to the healthy living of your fish. Without this, they will die, no matter how conducive their aquarium environment is.

Goldfish Tank FAQ
Q: How many goldfish can you have in a tank?
A: The general rule of thumb for fish capacity in a fish tank is an inch of fish to a gallon of water. With this, you can calculate the ideal number of fish for any size of aquarium you purchase.
Q: What is the best filter for goldfish aquarium?
A: The best filter for aquariums, according to several customer reviews, is the Fluval C4 power filter. This filter is well suited for aquariums with up to 50 gallons worth of water. It takes your water through an industrially recognized 5-step process that results in a healthy and clean aquarium water always.
Sign Up Now
GET THE VERY BEST OF GEARHUNGRY STRAIGHT TO YOUR INBOX