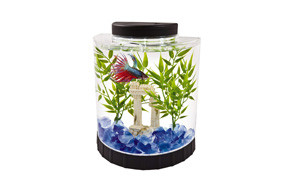 Tetra LED Half Moon Betta Aquarium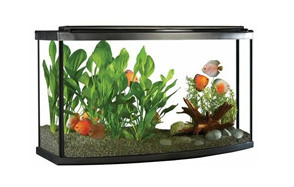 Fluval Premium Aquarium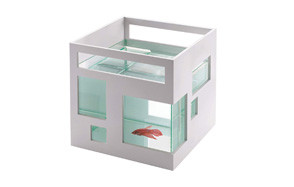 Umbra FishHotel Mini Aquarium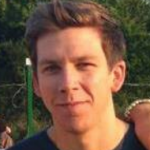 In the aquarium industry, goldfish are considered one of the most popular freshwater fish, with a vast variety available to choose from. As most people are only familiar with the standard golden-colored fish, they assume that their fishy friends will be happy swimming around all day in a small bowl. However, this is never the case. Ensuring that your various species of goldfish friends are thriving, you will have to provide them with a lot of space, which is why choosing the best goldfish tank is imperative. Below is a list of some of the best goldfish tanks on the market, along with our helpful buyers guide on everything you need to know about these tanks and the best maintenance tips.
The Best Goldfish Tank
Goldfish Tank Buying Guide & FAQ
Features To Look For In Goldfish Tank
If you're a professional aquarist or a beginner learning the ropes on fishkeeping, there are some features and equipment you must know when looking for a goldfish tank. In the following paragraphs, we discuss some of these features and how vital they are to your fishkeeping experience.
Size - The first feature to be considered is the size of your goldfish tank. Before you make any purchase, you must know the number of fish you intend to keep, as this will determine the aquarium size you will require. You also need to be aware of the space available in your home or office before selecting a goldfish tank.
Material - Another essential feature of goldfish tanks you should be mindful of is the material used for its construction. If you're in a home with children and pets, aquariums made with glass are strongly not advised. There are other materials used to make aquariums, an example being acrylic.
Location - Where will you be keeping your tank? The location of your goldfish tank will play a substantial determining role in the kind you purchase. It is advised that you research about all types of aquarium kits before making a choice.
Goldfish Tank Equipment - There are several pieces of equipment in fish keeping, and each of them is extremely vital to keeping both the aquarium and its content in great shape. We discuss a number of this equipment below with recommendations on some of the important ones required for your goldfish.
Filter - The filter of an aquarium is included to take away all types of mess and waste generated by the fish. The screen you use must be highly efficient and high-quality as this will ensure its ability to remove all toxins, solid waste, and build up within your aquarium.

Lights - Goldfish, according to research, do not need a lot of light, but they still a reasonable amount nonetheless. If you have plants within your aquarium, you will be required to offer them some amount of light to enable them to thrive. There are aquarium kits that come with low profile LED lights that help stimulate plant growth and also make your aquarium more visually appealing.
Dechlorinator - Dechlorination and water conditioners are treatments that are added to aquarium water to improve its quality whenever necessary. This is essential, especially when dealing with pond water or any other water sourced within your locality.
Sand - Fine sand is not a very crucial element required in an aquarium, but it can be added for a more aesthetic appeal.
Large Fish Net - The presence of a fish net in your aquarium kit is for a good reason. These nets are great tools to use for maintenance as they help you catch your fish. There are nettings which differ from the fishnet. These elements are used to protect your fish from wading birds, domestic pets, and even herons. These are applied over the surface of any pond where fish are kept.
Gravel Siphon - A siphon is a tool by aquarium owners to help them take out and change their water. It can be operated automatically or manually and are available in different styles.
Thermometer - Stick thermometers are often included in an aquarium starter kit. This is used to check the water temperature levels at various times within the day, to ensure that it is at a stable level where your fish can thrive.
Food - Fish food is essential to the healthy living of your fish. Without this, they will die, no matter how conducive their aquarium environment is.

Goldfish Tank FAQ
Q: How many goldfish can you have in a tank?
A: The general rule of thumb for fish capacity in a fish tank is an inch of fish to a gallon of water. With this, you can calculate the ideal number of fish for any size of aquarium you purchase.
Q: What is the best filter for goldfish aquarium?
A: The best filter for aquariums, according to several customer reviews, is the Fluval C4 power filter. This filter is well suited for aquariums with up to 50 gallons worth of water. It takes your water through an industrially recognized 5-step process that results in a healthy and clean aquarium water always.