Best Aquarium Filters In 2022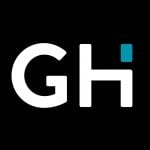 This product guide was written by GearHungry Staff
Last Updated
November 15, 2018
GearHungry Staff
GearHungry Staff posts are a compilation of work by various members of our editorial team. We update old articles regularly to provide you the most current information. You can learn more about our staff
here
.
GearHungry may earn a small commission from affiliate links in this article.
Learn more
Aquarium filters come in many shapes and sizes and are the lifeblood of an aquarium. Get the right filter and your fish will be happy and healthy. Get the wrong one and you're likely to wake up one day and find them floating at the surface. There are more aquarium filters than ever on the market today and finding one that will do the job and last more than a month can be a challenge. So we've done the legwork for you and brought together the 10 best aquarium filters out there.
The Best Aquarium Filter
Penn Plax Cascade Canister Aquarium Filter
The Penn Plax Cascade Canister filter is a reliable workhorse that will keep the water in your large aquarium clean and clear with minimal maintenance. It's compatible with a wide variety of media, has a generous flow rate of 265 gallons per hour and comes with everything you need to set it up and crank it up in about half an hour. The Penn Plax is also reasonably energy efficient so taking care of your fish won't send you to the poor house. Be sure to combine this with a betta fish tank from our list. 
Key Features:
Flow rate 265 gallons per hour.
Rotating valves, adjustable flow control.
Compatible with any type of media.
30 minute setup.
Specification:
Brand

Penn Plax

Model

CCF3UL

Weight

12 pounds
Simple push button priming.
Adjustable flow rate valves.
Well-built and reliable.
Surprisingly quiet.
Repriming after cleaning.
Marineland Penguin Power Aquarium Filter
The Marineland Penguin Power Tank Filter arrives ready to go and that's good news for fish lovers. This is one of the most powerful HOB (hang on back) filters around and also one of the easiest to use and maintain. Water flow can be adjusted using the mid-level strainer and when the filter cartridge has had enough simply pop it out and pop in a new one. Energy-efficient, quiet, and affordable it's our Best Value. Make sure you also check our guide to the best aquarium air pumps.
Key Features:
For mid-sized aquarium up to 80 gallons.
Flow rate 350 gallons per hour.
Easy cartridge replacement.
Quiet, discrete performance.
Specification:
Brand

MarineLand

Model

PF0350B

Weight

3.5 pounds
Simple setup, simple maintenance.
Highly effective filtration process.
Generous flow rate of 350 gallons per minute.
Easy hang on the back setup.
Gets a bit noisier with age.
AquaClear Power Aquarium Filter
The AquaClear 20 is a bit of a rarity; a high-volume HOB filter that employs innovative filtration methods to produce clean water while taking up less space and using less energy. AquaClear is known for its reliable, effective filtration systems and this is a perfect example of what the company does right. The design is sleek, the volume surprisingly high, the filtration system effective and efficient and the filter hums away in the background virtually unnoticed. Our handy guide to the best automatic fish feeders features more great products like this.
Key Features:
Highly efficient.
Ideal for tanks of 60 – 100 gallons.
Easy installation, low maintenance.
Specification:
Brand

Aqua Clear

Model

A620A1

Weight

4.52 pounds
The design is both attractive and energy efficient.
One of the quietest filters out there.
HOB installation is quick and easy.
2 year warranty on parts.
Assembly instructions aren't that clear.
Fluval FX6 Canister Aquarium Filter
It can be hard to find an effective, reliable filter for a 200+ gallon tank. The demands made on the motor and the amount of debris being filtered tax most systems to the breaking point. Not the Fluval FX6 Canister Filter though. The FX6 handles 925 gallons of water per hour with aplomb. There's no loud, straining noises, no cloudy water, no overheating, and twice a day the filter shuts itself down to clear gas from the system. It's going to cost you more but it's worth the stretch.
Key Features:
Virtually no setup.
Filters 925 gallons per hour.
Built-in maintenance reminder.
Fresh or saltwater compatible.
Specification:
Brand

Fluval

Model

A219

Weight

19.9 pounds
Ideal for large volume tanks up to 200 gallons.
Simply unbox it, run the hoses and plug it in.
Enhanced energy efficiency over previous models.
Quiet, effective and durable.
EHEIM Classic 250 External Canister Aquarium Filter
Eheim hits it out of the park with their Classic 250 External Canister Filter. Everything you need is included and the instructions are simple and easy to follow. The filter itself runs quiet and doesn't consume vast amounts of electricity. Build quality is excellent throughout (that includes all tubes and connectors) and the various media slip in and out for easy cleaning and maintenance.
For more must-have products for fish tank owners, check out our guide to the best aquarium heaters.
Key Features:
Flow rate 250 gallons per hour.
Energy efficient.
For tanks up to 60 gallons.
Fast, simple installation.
Specification:
Brand

Eheim

Model

2213371

Weight

4.49 pounds
Has a very durable, substantial feel to it.
Setup is surprisingly easy.
Very quiet for a high volume filter.
Beware the polishing filter.
MarineLand Magniflow Canister Aquarium Filter
The MarineLand Magniflow has a fish tank filter pump rate of 360 gallons per hour. That will keep your 100 gallon tank nice and clean day after day. Unlike other filters this size that rattle and hum all night long the Magniflow makes barely a peep. You won't need to be an engineer to set up the Magniflow. And should you want to move the filter there's a much appreciated handle up top to make the process convenient and mess-free.
Key Features:
For aquariums up to 100 gallons.
Self-priming system.
Designed for quiet operation.
3 year manufacturer's warranty.
Specification:
Brand

MarineLand

Model

ML90751

Weight

19.62 pounds
Filtering media are easily accessible for cleaning.
Multi-stage cleaning process produces crystal clear water.
They're not kidding about quiet operation.
Tetra Whisper in-Tank Aquarium Filter
Lots of people still have small 10 and 20 gallon aquariums and they need good filters too. The Tetra Whisper internal aquarium filter is one of the best small tank filters. While it's not going to win any beauty pageants it nonetheless does an outstanding job keeping the water in your small tank clean and clear. It's so effective you can use it in a turtle tank with as little as 2 inches of water on the bottom. Replacing the Bio-bag filters is fast and easy and the Tetra is really whisper quiet.
Key Features:
Perfect for small tanks up to 10 gallons.
Two installation methods.
Easy setup and clean up.
Specification:
Brand

Tetra

Model

25816

Weight

1.05 pounds
A cheap and reliable aquarium power filter.
Dial mechanism for easy flow rate adjustment.
Cleans up in minutes.
Can be tricky to attach to tank.
Polar Aurora 4-stage Aquarium Filter
The marketing for the Aurora 4-stage Canister Filter claims you can use it on a 200 gallon tank. But at a flow rate of 525 gallons 120 or 130 gallons would be more like it. That minor quibble aside the Aurora is very easy to set up for such a powerful filter. It's also quiet and dependable and the three media types do a first class job scouring your water of dirt, debris, chemicals and bacteria. One of the more attractive filters out there.
Key Features:
Sets up in minutes.
Flow rate 525 gallons per hour.
Compact and powerful.
4 stage filtration process.
Specification:
Brand

Polar Aurora

Weight

19.6 pounds
Actually does set up in just a few minutes.
Won't keep you awake at night.
Changing filters is easy and convenient.
Take the 200 gallon claim with a grain of salt.
Aqueon Quietflow E Internal Aquarium Filter
If you're looking for an affordable filter for your aquarium, the Aqueon Quietflow E Internal Power Filter is perfect for you. This model – the 40-gallon filter – is designed for large tanks. It can be used with both framed and frameless tanks and has hanging clips and suction cups for easy installation. We love the fact that this auto-start pump requires no priming, so you can just turn it on and leave it. It will also turn itself on automatically if the power is interrupted. Providing chemical, biological, and mechanical filtration, the Aqueon Quietflow is the ideal budget-conscious choice for your aquarium. 
Key Features:
290 gallons per hour 
For framed and frameless tanks 
Comes with hanging clips and suction cups 
Auto-start pump
Provides chemical, biological, and mechanical filtration
Specification:
Brand

Aqueon

Model

100106993

Weight

1.5 pounds
Competitively priced 
Easy to install 
Automatic operation
Makes a lot of noise 
Very large 
Aquarium Filter Buying Guide & FAQs
How We Chose Our Selection of Aquarium Filters
Brand - Recent years have seen a slew of aquarium filters flooding the market from manufacturers you never heard of before. We look at everything. If it's among the best we've seen it makes our list.
Reviews - Reviews are a good way to get a feel for the consensus regarding a product but individual customer reviews always need to be taken with a grain of salt. While we'll look to see what others are saying we ultimately decide for ourselves.
Price - If a person has spent several thousand dollars on exotic fish and houses them in a 200 gallon tank they need to be prepared to pay more for their aquarium air pump than they would if they had a few goldfish in a 10 gallon tank.
Features To Look For In Aquarium Filters
Filter Type - If you have a standard 20 gallon fish tank your choices are an internal aquarium filter or HOB. As you ramp up in size your choices narrow in the opposite direction. The small internal or HOB filters will be out of play and wet/dry, sumps and canisters will be what you want.
Aquarium Size - Do your research and balance the needs of fish you want with the practical limitations imposed by your space, your budget and your willingness to invest time in maintaining a fish tank pump.
Water-Flow Rate - Some fish love rough water while others want a placid tank. That said you still need to make sure your tank water turns over at the proper rate. So you need to balance the needs of the tank with the preferences of the fish.
Ease of Installation - HOB (hang on back) filters and Internal Filters are the easiest to install. Undergravel Filters are a little more labor intensive and must be installed before the tank is filled. Canister filters and Wet Dry filters are usually reserved for large tanks of 100+ gallons and are more complex.
Noise - Filters are driven by motors and as such there is no getting around the fact that they're going to produce some noise. Still, technology has advanced to such a degree that the best aquarium filters today are fairly quiet.
Durability - You can have something as simple as an internal filter that should last for years but if it's just slapped together with dirt cheap parts it's going to break down in short order. For this reason a lot of people default to known quantities like Fluval, AquaClear and Penn Plax.
Types of Aquarium Filters
Internal Filter - The internal filter is what most people think of when they think of fish tank filters. They're smallish units that occupy a corner inside the tank and have various nautical themed designs.
Canister Filter - Made for tanks 40 gallons and larger canister filters are serious business. They're large and fairly heavy and either hang off the side of the tank or sit on the floor next to the tank. They have flexible intake and return pipes and the filtration material varies.
HOB Filter - The Hang on Back filter is another small unit that clips onto the back of the aquarium. It doesn't take up valuable real estate inside the aquarium. But having the filter outside the tank can make for a noisier experience.
Sump Filters - A sump filter is not really a filter at all. It's a receptacle that contains all your various filtrations media. They can be made from just about anything and are usually very simple in design. Historically, they've been used for saltwater aquariums.
Wet Dry Filters - Also known as Trickle Filters this type of filter is extremely versatile and can be used for freshwater or reef tanks. Wet Dry Filters are often used in tanks with large, diverse populations.
Undergravel Filter - The most discrete type of filter for an aquarium the Undergravel Filter is just that; a filter that is under the gravel at the bottom of the tank. Water is sucked down through the gravel into the filtration layer where it is cleaned before being pumped back to the surface
3 Main Functions Of The Fish Aquarium Filter System
To clean any debris from the water.
To neutralize the buildup of nitrates and ammonia.
To aerate the water so your fish have oxygen to breath.
Aquarium Filter FAQs
Q: What size filter do I need for my Fish Tank?
A: As a general rule of thumb all the water in the tank should make at least 4 passes through the filter every hour. Therefore, a 20 gallon tank will require a fish tank filter pump with a flow rate of at least 80 gallons per hour. A 200 gallon tank a filter with a flow rate of 800 gallons per hour etc.
Q: What type of filter should I choose?
A: It will depend on the fish, the type of water and the size of the tank. The best advice is to talk to the people at the pet center who know their stuff. It's not worth it to try and guess. Fish are living things after all.
Q: Can I keep my small/nano aquarium without filter?
A: You can but it's not recommended for those who tend to be away a lot. That's because you'll typically want to change up to 20% of the water in such a tank every week in order to keep the environment healthy. Also, a nano aquarium should have eco-complete gravel and live plants, not artificial ones.
Q: How often should I clean a fish tank filter?
A: You should clean the filter whenever it's dirty. That might seem like an obvious answer but you'd be surprised how many people think they can squeeze a couple of more weeks out of a dirty filter. Doing so is playing with the lives of the fish.
Q: How do I properly clean my fish tank filter?
A: The proper cleaning of a fish tank filter is pretty straightforward but it will lead to disruptions to the routine of your fish. And believe it or not they have routines. That said the basic process goes like this:
Remove the water.
Make sure to unplug the filter.
If the pad or sponge is really dirty, replace it. Otherwise clean it.
Clean all the tubes as well as the casing.
Reassemble, refill and return to duty.
Q: Do all fish produce the same amount of waste?
A: Not by a long shot. Goldfish, Guppies Platys and Mollys are known to be heavy waste producers. On the other hand Bettas, Harlequins, Neons and other small, thin fish are known for not producing much by way of waste.
Sign Up Now
GET THE VERY BEST OF GEARHUNGRY STRAIGHT TO YOUR INBOX