Best Automatic Fish Feeders In 2022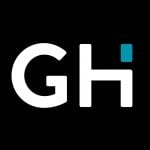 This product guide was written by GearHungry Staff
Last Updated
November 10, 2018
GearHungry Staff
GearHungry Staff posts are a compilation of work by various members of our editorial team. We update old articles regularly to provide you the most current information. You can learn more about our staff
here
.
GearHungry may earn a small commission from affiliate links in this article.
Learn more
In the past, it was not uncommon for people to return home following a vacation to discover their precious fish did not survive their absence. Fortunately, we have automatic fish feeders today that reduce the odds of that happening to virtually zero. An automatic feeder holds a quantity of food which it dispenses at predetermined intervals so that, no matter what's going on in your life, your fish are always properly fed. Below are the 10best automatic fish feeders on the market today.
The Best Automatic Fish Feeder
Eheim Automatic Fish Feeder
The Eheim Automatic Feeding Unit is super easy to use, allows you to set up feeding time and quantity, and comes with a 3-year manufacturer's warranty. There is an integrated ventilation fan, waterproof buttons, and a very handy low battery indicator light. The storage drum is transparent so you can monitor food levels and the universal installation clamp will adapt to nearly every type of fish tank. For dependability and ease of use, you can't beat the Eheim Everyday feeder, which is why it's our Best Choice and makes a perfect Christmas gift for any home with an aquarium.
Key Features:
A sleek compact design.
Stores up to 3.3 oz of food for up to 6 days.
Never stops in the 'feed' position.
Low battery indicator light.
Specification:
Brand

Eheim

Model

3581090

Weight

9.4 ounces
3-year warranty is hard to beat
The low battery indicator is a major plus
Drum is programmed not to stop in a dispensing position
Will accommodate most types of food
Fish Mate F14 Aquarium Automatic Fish Feeder
The Fish Mate F14 enables you to design each meal individually and then dispense meals 1 to 4 times throughout the day. Some fish need to be fed only once a day while others need more frequent feedings. No problem with the Fish Mate F14 fish feeder. If humidity is an issue the F14 provides you the option of attaching a small air hose that will blow cool, dry air onto the food and keep it from spoiling. Just one more reason this automatic fish feeder makes our list.
Key Features:
Ideal for a mixed population.
Can provide 1 to 4 meals per day.
Low battery indicator.
Provides up to 14 meals.
Specification:
Brand

Fish Mate

Model

207

Weight

6.6 ounces
Highly programmable
The quartz timer is extremely reliable
Each of the 14 meals can be custom designed
AA battery provides 1 year of continuous operation
14 meals go faster than you think
P7000 Pond Automatic Fish Feeder
It's one thing to ensure the fish in your aquarium are properly fed all the time. It can be a substantially bigger challenge to feed fish in an outdoor pond. Sure you can take a walk out there every day and feed them personally but what about when you pack your luggage and go on vacation? The P7000 is a large quantity, fully programmable outdoor fish feeder that enables you to set precise feeding times and quantities. It will cost you a bit but it's worth it.
Key Features:
Pond feeder with generous capacity.
LCD controls make programming easy.
All food contact parts are dishwasher safe
Specification:
Brand

Fish Mate

Model

00348

Weight

1 pounds
Ensures that your outdoor fish are cared for when you're away
Nice long life on the LCD battery
The digital display is easy to use and read
You'll need to find a way to protect it from squirrels
PROCHE Digital Automatic Fish Feeder
The Proche Digital Automatic Fish Feeder makes feeding your aquarium fish easy as pie. Powered by 2 AA batteries and capable of dispensing food up to 4 times per day it's a versatile, dependable feeder that will remove uncertainty from your relationship with your fish. You have 2 different installation options (brace or adhesive), an LCD display so you can see what you're programming and the feeder will accommodate all different types of food. Handsome and reliable it's our Best Value. 
Key Features:
Schedule up to 4 feeding times per day.
Portion control slider.
Easy to read LCD display.
Secure Velcro attachment option.
Specification:
Brand

PROCHE

Model

PRO-E

Weight

8.8 ounces
Easy to adjust the amount of food your fish get
Schedule up to 4 feeding times per day
Comes with a 1-year limited manufacturer's warranty
Dispensed amounts not always consistent
Zoo Med BettaMatic Automatic Daily Betta Feeder
The Zoo Med BettaMatic ensures your precious Betta fish are never without the nourishment they need. This handy automatic aquarium feeder provides the side or top installation options, runs on a single AA battery, and dispenses food once a day into your Betta fish tank, just the way they like it. The feeder is designed for the company's proprietary Betta Pellets but will accommodate other brands as well. It's not programmable but it doesn't have to be.
Key Features:
Feeds your Betta once each day.
Versatile with 2 mounting options.
Powered by 1 AA battery.
Extremely affordable.
Specification:
Brand

Zoo Med

Model

BF1

Weight

3.52 ounces
Feeds your Betta fish reliably once a day
Easy to install, easy to use
Uses a single AA battery
Very affordable
Zacro Automatic Fish Feeder
The Zacro Automatic Fish Feeder is perfect for large indoor tanks. It can be used on tanks up to 600 liters, making it ideal for serious fishkeepers. It's powered by a large-capacity lithium battery, which powers the fish feeder for three to six months. It can also be charged up to 800 times, so you won't need to replace it for a long time. This is a huge benefit and a big reason many customers choose it over other automatic fish feeders. It has a large 200ml feed bucket that holds granules, flakes, and powders, so you can feed a large variety of fish. The screen takes some getting used to, but if you read the instructions carefully, it's relatively easy to use.
Key Features:
For tanks up to 600 liters 
200ml feed bucket 
Holds granules, flakes, and powders 
Powered by lithium battery (lasts up to six months) 
USB charging 
Specification:
Brand

Zacro

Weight

12 ounces
Large capacity 
The battery lasts for a long time 
Easy to install 
The Torlam Auto Fish Feeder is one of the most affordable automatic fish feeders on the market. If you don't want to spend hundreds on feeding your fish, this is a fantastic budget option. You can program up to four automatic feedings every day, at any time of the day. Plus, it's possible to deliver single, double, or triple feedings. It has a large capacity of 200ml, which means you can fill it with enough food to keep your fish going when you're away. The only downside to this automatic feeder is that it's powered by AA batteries and they don't tell you how long it will last, so you might have to experiment with it before you leave your fish alone.
Key Features:
200ml feed bucket 
Program up to four feedings a day 
Powered by AA batteries 
Moisture-resistant hopper 
For flakes, pellets, and crumble
Specification:
Brand

Torlam

Weight

11.2 ounces
Competitively-priced 
Easy to program 
Large feed bucket
Automatic Fish Feeder Buying Guide
Features To Look For In Automatic Fish Feeder
Size - The amount of food that can be held in the container is an important consideration, particularly if you have fish that tend to eat a lot. Big fish will obviously require more food than tiny little guppies so you need to be sure you're feeder has the right capacity so you don't have to keep refilling it every day or two. The reverse is also true. If you only have a few small fish you don't need an automatic feeder with a large bin.
Battery Life - Some automatic fish feeders run off of rechargeable batteries but most use AA disposables. Battery life will vary with each feeder depending on the number of features and the number and type of batteries involved, but some will last up to 6 months or more. It can be very helpful if your feeder has a low battery power indicator light.
Time & Quantity Controller - An automatic fish feeder without a dependable timer isn't much good. Therefore, you'll need to be sure the feeder you're buying has a reputation for reliability and that the timer is easy to understand and use. LCD screens which show you exactly what you are inputting are a great help to people who are unfamiliar with this technology. That goes for the quantity of food the feeder is dispensing as well. Research your fish and find out the right number of times to dispense food as well as the amount you should dispense before programming your automatic aquarium feeder.
Feeding Frequency - Some feeders give you a great deal of leeway when it comes to set times to dispense food. Others only dispense food once a day. While that's better than nothing it may not be right for the type of fish you have. In many cases, it's best to feed your fish small amounts several times a day. This mimics more accurately what they would experience in the wild.
Ventilation System - It's crucial that moisture is not allowed to build up in the feeder. If it does it could cause food to clump together and render the feeder inoperative. Therefore, you should look for a feeder that has some form of the ventilation system. Some have small built-in fans while others have vents built into the food bin to allow moisture to escape. If your feeder does not have a ventilation system of some sort you'll need to keep a close eye on it.
Other Features
Attachment mechanism - Not all feeders attach to the aquarium the same way and not all come with effective attachments. Make sure the attachment mechanism on a feeder is right for your tank before purchasing.
Casting distance - The casting distance is the distance from the feeder the mechanism delivers the food. Some automatic feeders just drop all the food in one place while others spread it out in a more diffuse fashion.
Predator resistance - This is particularly important when setting up feeders for outdoor ponds. Squirrels are notoriously difficult to keep away from outdoor food sources like bird and fish feeders. So if you're setting up an outdoor feeder it will need to have some sort of protection from predators.
Automatic Feeder Benefits
The main benefits of an automatic fish feeder include:
Freedom - As in you are now free to go about your daily life without worrying that you forgot to feed the fish. There's nothing worse than realizing you lost fish because you forgot to feed them.
No need to enlist a fish-sitter - If you don't have an automatic feeder and you're going away on vacation you're going to need to find someone to come in and feed the fish. Or else you'll need to transport your fish to someone else's home so they can feed them. Neither is a good option. With the best automatic fish feeder, there is no need to enlist a fish-sitter.
Healthier fish - It's better for the health of your fish to be fed the proper amounts at regular intervals. The danger of overfeeding will be removed and the environment within the tank will be healthier as well since there won't be excess food rotting on the bottom.
Automatic Fish Feeder FAQs
Q: How does an automatic fish feeder work?
A: The best automatic fish feeder works on an internal timer that causes it to dispense a predetermined amount of food at set times during the day and night. Some will dispense the food once a day while others will allow you to set multiple dispensing times. Automatic fish feeders need very little supervision aside from making sure there is always food in the dispenser and that the batteries are not in danger of dying.
Q: Do I need an automatic fish feeder?
A: That depends. If you love your interactions with your fish, enjoy the ritual of dispensing food to them and are careful not to overfeed or underfeed them, then you likely don't need an auto fish feeder. Many folks, however, are inconsistent when it comes to feeding their fish. It's not their fault. They have busy lives. For them, an automatic fish feeder can be a big help. Also, if you travel a lot on business and are constantly needing someone to watch your fish while you're away an automatic feeder can be a huge convenience.
Q: Are there any downsides of using an automatic fish feeder?
A: The only real downside to an aquarium auto feeder is that you lose that interaction with your fish that comes at feeding time. Some folks treasure this time with their fish and don't want it compromised. At the same time, they always have an automatic feeder on hand which they set up when they go on vacation.
Q: Will any fish food work with an automatic feeder?
A: Yes. However, not all aquarium fish have the same dietary needs. Therefore, you will need to do some research and find out when is the right time to feed the particular fish you have, what type of food they need and how many times per day they'll need to be fed. If you have a variety of fish in your tank and they all have different requirements it can get very tricky indeed whether you have an automatic fish food dispenser or not.
Sign Up Now
GET THE VERY BEST OF GEARHUNGRY STRAIGHT TO YOUR INBOX