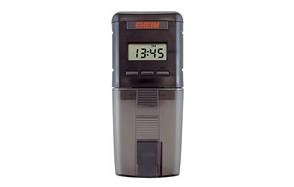 Eheim Automatic Fish Feeder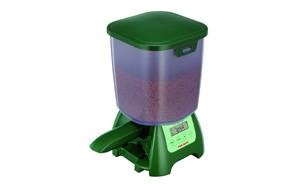 P7000 Pond Automatic Fish Feeder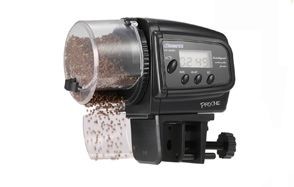 PROCHE Digital Automatic Fish Feeder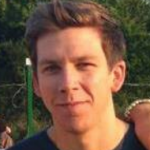 In the past, it was not uncommon for people to return home following a vacation to discover their precious fish did not survive their absence. Fortunately, we have automatic fish feeders today that reduce the odds of that happening to virtually zero. An automatic feeder holds a quantity of food which it dispenses at predetermined intervals so that, no matter what's going on in your life, your fish are always properly fed. Below are the 10best automatic fish feeders on the market today.
The Best Automatic Fish Feeder
Automatic Fish Feeder Buying Guide
Features To Look For In Automatic Fish Feeder
Size - The amount of food that can be held in the container is an important consideration, particularly if you have fish that tend to eat a lot. Big fish will obviously require more food than tiny little guppies so you need to be sure you're feeder has the right capacity so you don't have to keep refilling it every day or two. The reverse is also true. If you only have a few small fish you don't need an automatic feeder with a large bin.
Battery Life - Some automatic fish feeders run off of rechargeable batteries but most use AA disposables. Battery life will vary with each feeder depending on the number of features and the number and type of batteries involved, but some will last up to 6 months or more. It can be very helpful if your feeder has a low battery power indicator light.
Time & Quantity Controller - An automatic fish feeder without a dependable timer isn't much good. Therefore, you'll need to be sure the feeder you're buying has a reputation for reliability and that the timer is easy to understand and use. LCD screens which show you exactly what you are inputting are a great help to people who are unfamiliar with this technology. That goes for the quantity of food the feeder is dispensing as well. Research your fish and find out the right number of times to dispense food as well as the amount you should dispense before programming your automatic aquarium feeder.
Feeding Frequency - Some feeders give you a great deal of leeway when it comes to set times to dispense food. Others only dispense food once a day. While that's better than nothing it may not be right for the type of fish you have. In many cases, it's best to feed your fish small amounts several times a day. This mimics more accurately what they would experience in the wild.
Ventilation System - It's crucial that moisture is not allowed to build up in the feeder. If it does it could cause food to clump together and render the feeder inoperative. Therefore, you should look for a feeder that has some form of the ventilation system. Some have small built-in fans while others have vents built into the food bin to allow moisture to escape. If your feeder does not have a ventilation system of some sort you'll need to keep a close eye on it.
Other Features
Attachment mechanism - Not all feeders attach to the aquarium the same way and not all come with effective attachments. Make sure the attachment mechanism on a feeder is right for your tank before purchasing.
Casting distance - The casting distance is the distance from the feeder the mechanism delivers the food. Some automatic feeders just drop all the food in one place while others spread it out in a more diffuse fashion.
Predator resistance - This is particularly important when setting up feeders for outdoor ponds. Squirrels are notoriously difficult to keep away from outdoor food sources like bird and fish feeders. So if you're setting up an outdoor feeder it will need to have some sort of protection from predators.
Automatic Feeder Benefits
The main benefits of an automatic fish feeder include:
Freedom - As in you are now free to go about your daily life without worrying that you forgot to feed the fish. There's nothing worse than realizing you lost fish because you forgot to feed them.
No need to enlist a fish-sitter - If you don't have an automatic feeder and you're going away on vacation you're going to need to find someone to come in and feed the fish. Or else you'll need to transport your fish to someone else's home so they can feed them. Neither is a good option. With the best automatic fish feeder, there is no need to enlist a fish-sitter.
Healthier fish - It's better for the health of your fish to be fed the proper amounts at regular intervals. The danger of overfeeding will be removed and the environment within the tank will be healthier as well since there won't be excess food rotting on the bottom.
Automatic Fish Feeder FAQs
Q: How does an automatic fish feeder work?
A: The best automatic fish feeder works on an internal timer that causes it to dispense a predetermined amount of food at set times during the day and night. Some will dispense the food once a day while others will allow you to set multiple dispensing times. Automatic fish feeders need very little supervision aside from making sure there is always food in the dispenser and that the batteries are not in danger of dying.
Q: Do I need an automatic fish feeder?
A: That depends. If you love your interactions with your fish, enjoy the ritual of dispensing food to them and are careful not to overfeed or underfeed them, then you likely don't need an auto fish feeder. Many folks, however, are inconsistent when it comes to feeding their fish. It's not their fault. They have busy lives. For them, an automatic fish feeder can be a big help. Also, if you travel a lot on business and are constantly needing someone to watch your fish while you're away an automatic feeder can be a huge convenience.
Q: Are there any downsides of using an automatic fish feeder?
A: The only real downside to an aquarium auto feeder is that you lose that interaction with your fish that comes at feeding time. Some folks treasure this time with their fish and don't want it compromised. At the same time, they always have an automatic feeder on hand which they set up when they go on vacation.
Q: Will any fish food work with an automatic feeder?
A: Yes. However, not all aquarium fish have the same dietary needs. Therefore, you will need to do some research and find out when is the right time to feed the particular fish you have, what type of food they need and how many times per day they'll need to be fed. If you have a variety of fish in your tank and they all have different requirements it can get very tricky indeed whether you have an automatic fish food dispenser or not.