Best Betta Fish Tanks In 2022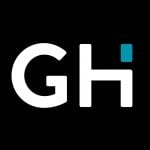 This product guide was written by GearHungry Staff
Last Updated
November 4, 2018
GearHungry Staff
GearHungry Staff posts are a compilation of work by various members of our editorial team. We update old articles regularly to provide you the most current information. You can learn more about our staff
here
.
GearHungry may earn a small commission from affiliate links in this article.
Learn more
Siamese Fighting Fish, more commonly known as Betta, are some really cool tropical dudes. They're bright with fancy fins that look like elaborate gowns, they're intelligent, being able to learn tricks if you put the effort in and can even live out of water, just not for very long. Their low-maintenance and general awesomeness makes them perfect for both beginner and lifelong fish lovers, and so it only makes sense that you want to find the best Betta fish tank for your new friend. In that case, why not dive into what we've got to show you to help you find the very best tank for you and your aquatic buddy.
The Best Betta Fish Tank
MarineLand Portrait Betta Fish Tank
The best Betta fish tank that we've found that we believe offers enough for everybody is the MarineLand Portrait Aquarium Kit. For those of you just getting started, it's the ideal place to start and provides a perfect 5 gallon Betta tank to ensure they're nice and comfortable in their new home with plenty of room to explore.
The white and blue LEDs mimic the ambiance of the ocean, while the hinged light and sliding glass canopy make it super easy to feed the fish and complete your weekly clean which will be made even easier with the advanced 3 stage filtration. For aesthetic purposes, there's also a hidden pump that ensures a more authentic experience and has plenty of room for decoration of all kinds, from stones to sand to underwater vegetation. It makes it feel so real, even you might want to climb in and check it out yourself. It makes a perfect Christmas gift for any animal lover.
Key Features:
Advanced 3 stage back panel filtration with a hidden pump
White and blue LEDs
Hinged light and sliding glass canopy
5 gallons
Specification:
Brand

MarineLand

Model

ML90609

Weight

12 pounds
Fluval Spec V Betta Fish Tank
Light is essential in any Betta aquarium and this Fluval Spec V Aquarium Kit might provide that light like no other kit on the market. Boasting massive 37 LED lights that overhang the tank, your Betta is sure to be one happy fish. The five-gallon capacity ensures there's also ample space for it to swim around, while also saving you a slight cleaning job – hey, at least it isn't 10 gallons, are we right?
Furthermore, this Betta fish tank kit comes with 3 stage filtration, something which is essential to keeping it as healthy as it is happy and also has an adjustable nozzle output which better contributes to more efficient filtration. As for the design of the tank, it's smart etched glass and has classy aluminum trim which the fish may not care about, but you might. A great housewarming gift for any home.
Key Features:
Etched glass tank with aluminum trim
37 LED overhanging lighting system
Adjustable nozzle and 3 stage filtration
5 gallons
Specification:
Brand

Fluval

Model

10516

Weight

13.6 pounds
A product that's indisputably top of the cool Betta tanks column, the Aqueon Betta Falls Kit provides 3 tanks in one through its multi-stage design that comes with adjustable water flow control and also has fill levels so you can keep up to date with its condition with ease.
You'd think that three levels would cause some noise, but you'd be wrong. The Quiet Flow power filtration means the whole process is almost (almost) silent but also extremely effective, and keeps the water clean and healthy. It's not as large as we (or you) might like, but for smaller spaces, it's a stylish option that might be too hard to resist. 
Key Features:
Multi-stage design
Adjustable water flow control
Quiet-Flow power filtration with the included filter cartridge
1.5 gallons
Specification:
Brand

Aqueon

Model

100101218

Weight

5 pounds
biOrb Classic Aquarium with LED Light
The biOrb Classic Aquarium comes with a long-lasting ambient light that perfectly sets the tone of the tank and eases your Betta fish into its new environment comfortably. It's the only tank we've selected that offers a mighty 5-stage filtration and has a universal filter cartridge which will save hours of searching for the perfect replacement.
Also, unlike other tanks, it's constructed using acrylic, which is stronger, lighter and clearer than glass and will certainly save any tears should it topple from its shelf. Available in either 4 or 16-gallon options, you've plenty of chance to start building something that your Betta will think is home, sweet, sweet home. Be sure to combine this with an aquarium filter from our list.
Key Features:
Acrylic construction is stronger, lighter, and clearer than glass
True 5 stage filtration and universal filter cartridge
Long lasting LED lighting
4 or 16-gallon options
Specification:
Brand

biOrb

Model

45620

Weight

6.61 pounds
Back to the Roots Regular Water Garden
Working on a closed-loop ecosystem that is maintained by fish waste (we know, but stick with us), the Back to the Roots Regular Water Garden is a tranquil product that uses aquaponic systems to utilize self-cleaning (yay!) through the plants acting as filters and fish waste as a fertilizer.
For this reason – among others – it's perfect for beginner fish owners, and in the package, you get everything you could need from a starter kit including sprout seeds, a submersible water pump, and gravel for a more genuine environment. BttR also encourages owners to send images of their tank in for the chance to win in a monthly giveaway, which might be enough to convince you, maybe.
Key Features:
Closed loop ecosystem maintained by fish waste
Aquaponic systems deliver self-cleaning
Comes with everything beginner fish owners need
3 gallons
Specification:
Brand

Back to the Roots

Model

31000

Weight

3.2 pounds
Tetra Crescent Aquarium Kit
Our final Betta fish aquarium comes in the form of this compact Tetra Crescent Aquarium Kit. it uses energy-efficient LED lighting systems to keep the tank illuminated while not wrecking your energy budget, and the ultra-activated carbon halts odors and water discoloration in its tracks, which is great for you and the fish.
The operations are also quiet, giving you the peace that you so desperately deserve, and its size makes it ideal for placing on the kitchen counter, in the dining room, or on your desk, and is sure to offer you hours of peace simply gazing into it from time to time. If that sounds like bliss, it probably is.
Key Features:
Energy efficient LED lighting
Ultra-activated carbon prevents odors and discoloration
Quiet mechanical filter pulls and pushes water through filter cartridge to clean
5 gallons
Specification:
Brand

Tetra

Model

29003

Weight

1 pounds
Tetra Aquarium 20 Gallon Fish Tank Kit
Betta fish (or Siamese Fighting Fish) need a five-gallon tank (minimum) if you want them to have a good life. They like to explore their surroundings and anything less than five gallons doesn't give them the space to do so. This 20-gallon tank is four times that minimum requirement. It gives them the freedom to live like they would in the wild (kind of) making them happier, healthier pets. 
This Tetra Glass Aquarium is made in the USA and features scratch-resistant glass, so it can last a long time without aging. It has an LED hood that provides a natural daytime effect for the fish and making this fish tank look fantastic in the dark. Plus, it comes with an integrated Whisper Filter, one of the quietest filters on the market, and a Tetra Mini UL Heater. In short, it's decked out with everything your fish need for a happy life. 
Key Features:
20-gallon capacity 
Scratch-resistant glass
LED hood for natural daytime effect 
Whisper Filter 
Tetra Mini UL Heater 
Made in the USA 
Specification:
Brand

Tetra

Model

NV33821

Weight

34.3 pounds
Tetra 55 Gallon Aquarium Kit
Why should your fish settle for living in run-down, substandard accommodation? You wouldn't choose to live in a dilapidated studio apartment if you could live in a hillside mansion instead. The Tetra 55-Gallon Aquarium Kit is your fish's dream house. With a whopping 55-gallon capacity, your betta has over 10x the minimum required space. That means they can spend their whole lives exploring the tank, forgetting it all, and then exploring it all over again. 
One of the things that really stood out about this tank is that it comes with everything you need to get started. As well as the tank, you get a bottle of EasyBalance Plus (to improve the water health in the tank), AquaSafe (to neutralize harmful chlorine, heavy metals, etc.), and Tetramin (to feed your fish. Plus, it comes with a six-inch fishnet, a 200W heater, a WPF 60 Filter, a digital thermometer, two plant multipacks, and a boxwood plant. 
Key Features:
55-gallon capacity 
EasyBalance Plus, AquaSafe, & Tetramin
200W heater, WPF 60 filter, and thermometer
Two plant multipacks 
Six-inch fishnet
Specification:
Brand

Tetra

Model

NV33231

Weight

78 pounds
Koller Products AQ15005 – PanaView 5-Gallon Aquarium Kit
If you really want betta in your tank, you need to have enough space and think carefully before you buy them – betta fish are definitely not starter pets. This tank – the Koller Products AQ15005 – is the smallest tank we'd recommend for betta fish. With a capacity of five gallons, they should have enough space to explore without going stir-crazy. Really, this is the most affordable and space-efficient way to have betta fish. 
One of the features we like most about the Koller Products AQ15005 is the multicolored LED system. Built into the lid, you can illuminate your fish in seven different colors – daylight white, blue, green, amber, aqua, purple, or red. We also like the fact that it has a powerful internal filter that gets through 45 gallons of water a day. 
Key Features:
Five-gallon capacity 
Dimensions – 14. 2″ x 10" x 11. 5″
Seven-color LED system 
Powerful internal filter 
Specification:
Brand

Koller Products

Model

AQ15005

Weight

4.8 pounds
Midwest Tropical Coffee Table Aquarium Tank
If you're serious about owning betta fish, you should make them the centerpiece of your living room. The Midwest Tropical Coffee Table Aquarium Tank is the perfect way to do just that. Sure, it's not the most subtle of fish tanks but it puts your prized betta on view for everyone to see. If you're proud of your fish, this is the tank for you. 
With a capacity of 28 gallons, it provides plenty of space for your betta fish to explore, so they can lead a happy, healthy life. It also has an octagonal shape, which encourages fish to explore different corners of the tank that you can fill up with all manner of aquarium miniatures and greenery. The only slight downside of this tank is that it doesn't come with a heater or filter, so you'll have to buy these separately and install them yourself. It's designed as a freshwater tank but it's easy enough to convert for betta fish. If you want to enjoy your beautiful fish as you relax on the sofa, this is the best tank for the job.
Key Features:
28-gallon capacity 
Coffee table design 
Octagonal shape 
Doesn't include filter or heater 
Made in the USA
Specification:
Brand

Midwest Fountain Tropical

Weight

56 pounds
Betta Fish Tank Buying Guide
Features To Look For In Betta Fish Tanks
Size - Because Betta fish do not need company to live a happy, healthy life, you might not think your Betta fish tank size needs to be too large, and many people will typically keep them in the same small tank found at the store. However, a small tank gets dirty quicker and most will not have an adequate filtration system (if any at all). They will be fine in a tank that is at least a gallon, but for the best conditions, pick a tank between 2 and 5 gallons.
Shape - The average fighting fish tank is a cuboid or cube shape, but there are other shapes available. The shape you choose can affect where you're able to place the tank and also how easily your fish can swim around. You don't want your fish to get confused or bored, so tank shape is more important than you might think!
Water Heater - If you live somewhere cold or keep the tank in a place that isn't likely to stay at the right temperature, you should invest in a water heater if possible as this will help maintain a steady temperature throughout the year as Bettas like warm water over chilly environments.
Filtration  - Investing in a Betta tank with filter won't just ensure the water stays as clean as possible, but it will also save you and your fish a lot hassle and stress in changing the water when it gets dirty. Some tanks will be designed with automatic filtration, which saves you even more time, as you don't even have to clean the filter itself, but you may get some terrifying Finding Nemo flashbacks.
LED Light  - Bettas need light and the majority of tanks will come with built-in lighting systems. Some more advanced tanks will have lights that change with the time of day and provide more ambient lighting at night. You may be able to install exterior lights to a tank without a lighting system, however, this could end up costing more than if you purchased a tank with lights in the first place.
Style  - Style isn't everything, but if it's something you're concerned about then there are several cool Betta fish tanks available. Most of the time, this will be more for you than the fish, but it can also impact the amount of space you have to put decor in the tank to make the Betta feel more at home.
Betta Fish Tank FAQ
Q: What is the best temperature for my Betta Fish Tank?
A: Because Betta Fish love warm water, you should set the tank temperature between 76 and 78 degrees Fahrenheit while also aiming for a pH level between 6.5 and 7.0. If you don't know how to test that, you can easily find a water testing kit online.
Q: What kind of fish can I put with my Betta?
A: You don't need to keep any fish with Bettas, as they're perfectly capable of living all by themselves happily. However, if you want, you can put them with same-sized, non-aggressive tropical fish as the temperature range will suit all kinds. However, Bettas can get territorial and may mistake smaller fish for younger Bettas, which they won't like. Your best bet is to test our certain fish and see what happens, but if you're concerned at all about what would happen, then maybe steer clear.
Q: How many fish should I keep in the Betta Tank?
A: You should only keep one male in your Siamese Fighting Fish tank for the reasons stated above. Females are less territorial and you can keep as many as three in a large tank as there's sufficient food, hiding places, and somewhere to call their own.
Q: How do I add Bettas to my aquarium?
A: It is advised to acclimate the fish to the tank before setting it loose in the water. You can do this through a process called 'floating' where you place the Betta, still inside the plastic bag, on the water and let the water temperatures meet. This will take around 30 minutes.
Q: How can I keep my Bettas healthy?
A: Following the proper steps (like what we've outlined so far and also from the advice you can easily find online from experts) will ensure your Betta fish stays healthy. Make sure the tank is cleaned thoroughly and frequently, make sure you give it enough room to swim around, make sure you feed it enough and give it an environment in which it can thrive.
Q: How often should I clean my Betta Fish Tank?
A: To keep them happy - which is the most important thing, after all - be sure to clean the tank with fresh and clean water and an aquarium scouring brush once a week. Do not use soap as this can be fatal, which you definitely don't want. You can also remove and swap-out 20% of the existing water each week to prevent toxins from building up.
Sources
Betta Fish Care FAQ - Small Pets: Love to Know
7 Best Betta Fish Tanks: What to Know Before Buying - Fish Keeping World
Sign Up Now
GET THE VERY BEST OF GEARHUNGRY STRAIGHT TO YOUR INBOX