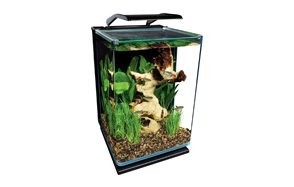 MarineLand Portrait Betta Fish Tank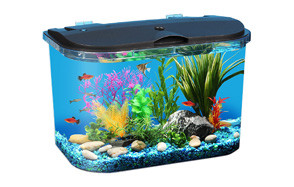 Koller Products AQ15005 PanaView Aquarium Kit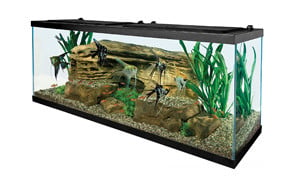 Tetra 55 Gallon Aquarium Kit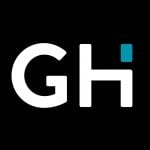 Siamese Fighting Fish, more commonly known as Betta, are some really cool tropical dudes. They're bright with fancy fins that look like elaborate gowns, they're intelligent, being able to learn tricks if you put the effort in and can even live out of water, just not for very long. Their low-maintenance and general awesomeness makes them perfect for both beginner and lifelong fish lovers, and so it only makes sense that you want to find the best Betta fish tank for your new friend. In that case, why not dive into what we've got to show you to help you find the very best tank for you and your aquatic buddy.
The Best Betta Fish Tank
Betta Fish Tank Buying Guide
Features To Look For In Betta Fish Tanks
Size - Because Betta fish do not need company to live a happy, healthy life, you might not think your Betta fish tank size needs to be too large, and many people will typically keep them in the same small tank found at the store. However, a small tank gets dirty quicker and most will not have an adequate filtration system (if any at all). They will be fine in a tank that is at least a gallon, but for the best conditions, pick a tank between 2 and 5 gallons.
Shape - The average fighting fish tank is a cuboid or cube shape, but there are other shapes available. The shape you choose can affect where you're able to place the tank and also how easily your fish can swim around. You don't want your fish to get confused or bored, so tank shape is more important than you might think!
Water Heater - If you live somewhere cold or keep the tank in a place that isn't likely to stay at the right temperature, you should invest in a water heater if possible as this will help maintain a steady temperature throughout the year as Bettas like warm water over chilly environments.
Filtration  - Investing in a Betta tank with filter won't just ensure the water stays as clean as possible, but it will also save you and your fish a lot hassle and stress in changing the water when it gets dirty. Some tanks will be designed with automatic filtration, which saves you even more time, as you don't even have to clean the filter itself, but you may get some terrifying Finding Nemo flashbacks.
LED Light  - Bettas need light and the majority of tanks will come with built-in lighting systems. Some more advanced tanks will have lights that change with the time of day and provide more ambient lighting at night. You may be able to install exterior lights to a tank without a lighting system, however, this could end up costing more than if you purchased a tank with lights in the first place.
Style  - Style isn't everything, but if it's something you're concerned about then there are several cool Betta fish tanks available. Most of the time, this will be more for you than the fish, but it can also impact the amount of space you have to put decor in the tank to make the Betta feel more at home.
Betta Fish Tank FAQ
Q: What is the best temperature for my Betta Fish Tank?
A: Because Betta Fish love warm water, you should set the tank temperature between 76 and 78 degrees Fahrenheit while also aiming for a pH level between 6.5 and 7.0. If you don't know how to test that, you can easily find a water testing kit online.
Q: What kind of fish can I put with my Betta?
A: You don't need to keep any fish with Bettas, as they're perfectly capable of living all by themselves happily. However, if you want, you can put them with same-sized, non-aggressive tropical fish as the temperature range will suit all kinds. However, Bettas can get territorial and may mistake smaller fish for younger Bettas, which they won't like. Your best bet is to test our certain fish and see what happens, but if you're concerned at all about what would happen, then maybe steer clear.
Q: How many fish should I keep in the Betta Tank?
A: You should only keep one male in your Siamese Fighting Fish tank for the reasons stated above. Females are less territorial and you can keep as many as three in a large tank as there's sufficient food, hiding places, and somewhere to call their own.
Q: How do I add Bettas to my aquarium?
A: It is advised to acclimate the fish to the tank before setting it loose in the water. You can do this through a process called 'floating' where you place the Betta, still inside the plastic bag, on the water and let the water temperatures meet. This will take around 30 minutes.
Q: How can I keep my Bettas healthy?
A: Following the proper steps (like what we've outlined so far and also from the advice you can easily find online from experts) will ensure your Betta fish stays healthy. Make sure the tank is cleaned thoroughly and frequently, make sure you give it enough room to swim around, make sure you feed it enough and give it an environment in which it can thrive.

Q: How often should I clean my Betta Fish Tank?
A: To keep them happy - which is the most important thing, after all - be sure to clean the tank with fresh and clean water and an aquarium scouring brush once a week. Do not use soap as this can be fatal, which you definitely don't want. You can also remove and swap-out 20% of the existing water each week to prevent toxins from building up.
Sources