Best Aquarium Air Pumps In 2022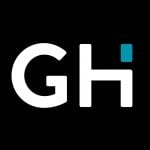 This product guide was written by GearHungry Staff
Last Updated
March 1, 2019
GearHungry Staff
GearHungry Staff posts are a compilation of work by various members of our editorial team. We update old articles regularly to provide you the most current information. You can learn more about our staff
here
.
GearHungry may earn a small commission from affiliate links in this article.
Learn more
The seas are known to be full of immense beauty and wonder, which is why lovers of sea life often choose to have their very own slice of that underwater beauty in their homes or offices; this is mostly in the form of an aquarium. However, owning an aquarium comes with much responsibility; the provision of maximum comfort to your fish is required and replicating their natural habitat is one of the best ways to provide this comfort. Additionally, regularly diffusing air into the aquarium is essential for an adequate amount of oxygen which your fish will need for survival. It is then pertinent that you purchase only the best aquarium air pump that is available in the market; this list will guide you when making the purchase to understand the vital aspects that make one pump better than the next.
The Best Aquarium Air Pump
Tetra Whisper Aquarium Air Pump
Looking for a pump that can be used in both a freshwater fish tank and a marine water tank? Then head straight for the Tetra Whisper Air Pump. Just as the name implies, this air pump operates quietly just like a whisper and with its dome-like shape that aids the suppression of sound waves, this pump, when compared to a lot of other pumps in the market, is 80% much quieter. The Tetra Whisper promises that you can sleep peacefully without any disruption while it continues to supply the best quality air for your fishy friends, at the best possible frequency.
In addition to its quietness, this air pump is also easy on your pocket and offers a shelf of more than two years, whilst still working hard in heavy-duty situations; the Tetra Whisper air pump would best handle those situations that require you to pump up to 100 gallons of water. The pump is not only just efficient, but the customer care unit of the Tetra Company has been praised for being equally helpful if you ever feel the need to get in touch for any inquiries.
Although the air distribution with this pump is limited to just two way, this does not affect how efficiently it works. Purchasing this air pump for your fish tank is one of the ways you can ensure that your fish thrives in their aquarium.  And for those who live outside of the United States, do not fret about getting this product to your country of residence, as it can easily be shipped worldwide. Make sure you also check our guide to the best aquarium filters.
Key Features:
Two Outlets
Low Noise
Weighs 1.7 pounds
Product is affordable
Specification:
Brand

Tetra

Model

77850

Weight

2.2 pounds
Hydrofarm Active Aquarium Air Pump
The aquarium air pump market is littered with numerous products that serve the same function of pumping air in fish tanks, however, there are some products that set themselves apart and stand out for their reliability and efficiency. One such product is the  Hydrofarm Active Aqua Air Pump. For a pump so little in size, it has the capacity to pump water in a 3 feet deep pond, which enables your fishy friends to dance freely in the aquarium. Most importantly, this pump is able to trigger enough bubbles to rise to the surface of the tank regardless of depth which speaks to its power. But don't let this powerful air pump fool you into thinking that it is a noisy one; in fact, it operates almost noiselessly.
It also offers four outlets which provide airflow to your fishes through four different tubes all at once. But that is not all – this highly functioning product can also be used in an outdoor aquarium offering a waterproof structure; hence in a situation where it is raining, you can rest easy with the knowledge that the air pumps will still have your fishes' back. You will only have to make sure that it is well placed to receive enough air as limited air flow around the motor would cause it to burn out.
Operating the Hydrofarm air pump is also relatively easy as it is built without an on or off switch; rather, it offers an air control knob right at the top of the pump – you are simply required to plug it in, and it takes care of the rest. For more useful products like this, check out our guide to the best aquarium thermometers.
Key Features:
Four outlets
Adjustable Pressure
Power Saving
A year warranty
Specification:
Brand

Hydrofarm

Model

AAPA15L

Weight

1.4 pounds
Mylivell Quietest Aquarium Air Pump
The next air pump on our list, the Mylivell Quietest Aquarium Air Pump, is a great addition to your aquarium for a number of reasons. For one, it is an aesthetically appealing air pump with a sleek black design and has been carefully designed to suppress noise. It offers a suction cup for easy setup and further provides more ease when it comes to attaching it to the aquarium. You simply do this by placing the cup at the back of the aquarium.
Another great aspect regarding the functionality of this air pump is that although it works on electricity, it does not consume a lot of power and can work in low currents. And if there is a need to adjust the temperature of the water, you can do so with ease. Sadly, it cannot be used outdoors and is best kept away from water, which means there is no need for it to be in direct contact with the water in the aquarium. It also offers a shelf life that exceeds a two year period.
To get it running and operating, a four-step process must be followed which begins with connecting the air stone to the air tube of the pump; these parts must first be immersed in the aquarium. Once done, the next step is to connect the air tube to the outlet for the air pump. You then stick the sucker on the pump to the other side, however, make sure that the pump's machine is placed above the water level of the fish tank. Finally, remember to place the air stone inside the aquarium and connect the pump to a socket. You can now sit back and let the air pump do what you purchased it for. Our handy guide to the best automatic fish feeders features more great products like this.
Key Features:
Silicone Tube
Air Stone
Suction Cup
Minimum power
Specification:
Brand

Mylivell

Weight

6.4 ounces
Tetra Whisper AP 150 Aquarium Air Pump
Powerful pumps for fish tanks are usually noisy and distributive but certainly not with the Tetra Whisper AP 150 Aquarium Air Pump. With the power to cause air flow in an 8 feet tank with the least amount of water, this air pump is able to pump gallons of water with the highest quantity of water placed at 150 gallons. It comes with multiple air stones that can be placed in different positions in your large tank to for enough air to reach all corners of your tank. In the occasion that your aquarium is a saltwater fish tank, you can be assured that this air pump will still work just well as it has been supplied with protein skimmers thanks to Tetra's intelligent thinking. Tetra has been part of the fish rearing industry for a decade which gives them the upper hand when it comes to experience. They are well known for creating products that fish owners trust to work best for them. For a properly oxygenated fish tank that offers enough movement for your tail wagging friends, making, this pump is the way to go.
For more must-have products for fish tank owners, check out our guide to the best aquarium heaters. 
Key Features:
Can work in deep water
Creates bubbles
Powerful air generation
International shipping
Specification:
Brand

Tetra

Model

26075

Weight

1.5 pounds
Pondmaster AP-40 Air Pumps
Did you know that the use of air pumps is not limited to aquariums, as some pumps can be used on ponds as well? However, the type of air pump you would use on a pond is one that is strong enough to handle the quantity of water housed in a pond. Thankfully such an air pump exists in the form of the Pondmaster AP-40 Air Pumps. This powerful air pump has the capacity to work in both ponds and aquariums with a depth of 10 feet while creating water pressure at 5.89 psi. Additionally, to protect your little ones in their pond, or to create air flow for them to swim effectively, this air pump runs on 110v and offers an electric cord that is 6 feet long. What's more, if your pond requires oxygenation, you better bet that this tool will do the job, as it creates the best aquatic environment for your fish that is clean and fresh.  This clean environment, in turn, offers your dear little ones a healthy, long life as well as protecting both your pool and your fishes from extreme weather conditions.
The Pondmaster is also capable of breaking down the waste of the fishes with its drive in of protein skimmers, all of which contribute to a clean pool or aquarium; whichever of the two you choose to use the air pump in.
The only downside to this powerful equipment is that unlike the other air pumps listed above, the Pondmaster does not operate with low noise; this does not necessarily mean it is loud, it is simply just not as silent as the others, so it may be best suited for outdoor use. Luckily, it has been designed with a protective plastic that protects it from elements.
Key Features:
Protective plastic
Ice prevention
5.89 water pressure
Use in 10 feet depth
Specification:
Brand

PondMaster

Model

4540

Weight

11 pounds
Want to give your fishes lots of fun and exercise? Or are you worried that your fish will die from inactivity? Worry no more as the Marina 50 Pump is what your aquarium inhabitants need. For airflow that is created in the mix of high performance with quiet operations, the Marina 50 Pump offers just that. With this pump, you can be assured that your fishes will get all the movement they desire, which, in turn, will make them healthy.
Coming with a cover designed to dampens noise, it is clear that careful consideration was also taken in the design when it comes to nullifying the noise output. Judging from the reviews, the noisiest aspect of the machine is the bubbles, which are an expected part of any air pumping routine. It is, however, meant for aquariums that can take 5-15 gallons of water; hence small aquariums are where you can be ensured of its productivity and with its soft rubber feet, the rate of its vibrations are reduced when generating air flow for the tank. It is strong enough to drive at least two air stones if you so desire to plug them to the pump.
Key Features:
Anti-noise cover
Rubber soles
Sturdy diaphragm
Works with air curtains
Specification:
Brand

Marina

Model

11110

Weight

6.4 ounces
The ninth on our list of the best air pumps for aquariums is the Aqua Tank Pump, also known as the Ehiem air pump. This is a fish tank air pump that can be attached to a variety of accessories that are used for air flow and aeration in man-made water bodies like aquariums and ponds. This pump is, however, not powerful enough for a pond but would work just fine with an aquarium of 60 gallons of water.  The Aqua Tank pump has been built with diffusers that are to be placed on the suction cup to help with easy attachment to the tank.
To prevent the movements that can occur with vibrations of the pump, both the corners and the feet are encased in rubber. However, it is a low powered pump running on 3.5 watts and can also be mounted on the wall with the eyelet that is placed on the back. Placing it on the wall also helps for a sturdier look. All in all, these measures have been put in place to eliminate the possibility of its falling off or vibrating excessively, which also work for noise control.
The product is built with two knobs for controlling its two outlets that operate independently which means that you can use one outlet without using the other one. The easiest way to do this is by making use of the knobs provided to turn off one of the outlets. Each outlet produces a different type of air flow; in other words, with the control of the outlets, you control the way the air flows.a
Key Features:
Two diffusers
Suction cups
Works with 60 gallons capacity
Low electricity consumption
Specification:
Brand

Eheim

Model

720686370050

Weight

1.8 pounds
Aqueon Quiet Flow 20 Aquarium Air Pump
If a healthy aquatic lifestyle for your fishes is what you are after, the Aqueon Quiet Flow Pump will do the job. Aqueon has produced a variety of aquarium products that are geared towards creating a healthy environment for sea life, as well as maintaining a safe aquatic environment for the fishes you choose to care for. This mission in mind is what led to the production of this Quiet Flow Air Pump.
With this air pump, you are guaranteed that your fish friends are offered enough exercise from all the movement induced by the air flow generated by the pump. It is indeed a quiet flow pump as no noise has yet been reported by users and it comes in a sleek black design with a vertical hose that can be easily taken out to clean. The entire pump has been designed in such a way that is easy to take apart and put back together again. This ease of dismantling certainly comes in handy not only for cleaning the pump but also when there need for the replacement of the valve, diaphragm, and the filter pads. These replacement parts are, however, sold separately from the pump. So, when you do have to change them (which should in no way be sooner than the lifespan of the pump), you will need to buy them yourself.
Like all pumps, the propensity for debris to gather is high, making it pertinent that you occasionally check your filter pad for debris collection and clean it out. This can easily be done when you change the water in the aquarium.
Key Features:
Filter pad
Ease of parts removal
Produced in China
Vertical hose
Specification:
Brand

Aqueon

Model

68286

Weight

11.2 ounces
Aquarium Air Pump Buying Guide & FAQ
How We Chose Our Selection Of Air Pumps
With seemingly limitless knowledge currently available on the best air pumps for aquariums that are in the market, it is important we put into consideration some factors when offering the best selection of air pumps,
Price - No one wants to break banks when buying an air pump so we immediately researched all the affordable ones. Being affordable was not the only cost at play, we had to choose the cream of the crop – affordability and usability work hand in hand.
The price of the air pump should be considered before purchasing it by setting a cap on the amount you are willing to spend on the pump and working within the range of your budget.
Reviews - After preparing your budget, the next step is to check out the reviews of those products within your price range. We researched all the reviews from previous customers who have used each of the products to help us understand the pros and cons of the air pump. This means you don't have to do the work - you can easily pick the one that suits your needs best from the list.

Features To Look For In Air Pumps
Tank - The type of tank you plan to use the air pump with is an important factor to consider when you want to purchase any aquarium air pump. Not just the type but most importantly the size, because there are some pumps that can work with large quantities of water while others cannot.
Power - After deciding on the tank, the power of the air pump is what comes to play. This is because the higher the capacity of the pump the stronger the air flow it would produce and the more water it can work with.
Outlets - When you are about to buy an air pump you will need to check how many outlets the pump has, the higher the number of outlets the higher the airflow, some pumps have outlets here each outlet releases air in different forms.
Tubes - When choosing an air pump tube, it is best to opt for one that is very flexible, durable, and is resistant to light and oxygen. Also important is a tube that highly abrasion resistant and can handle different environmental hazards if used for an outside pond.
Types Of Air Pumps
Internal & External Pumps: In the market of air pumps, there are two main types of pumps which are external and underwater pumps. The external pumps are usually placed on the body of the aquarium with the use of suction cups while the underwater pumps are placed right in the aquarium and these are usually waterproof. Some external pumps have protective covers that protect them from the elements especially if they are placed in the outdoors.
Aquarium Air Pump FAQ
Q: How do I make aquarium air pumps quieter?
A: When it comes to air pumps, most people want to know how to make theirs more silent, as it is common for air pumps to generate a lot of noise while creating air flow. The noise that these pumps make is similar to tapping sounds which can be annoying. One of the ways you can reduce the noise output of your air pump is to check the placement of the air stone in the tank. Air stones create bubbles and the process is generally noisy, especially when it is close to the top of the tank. In a situation such as this one, shifting the air stone to the bottom of the tank should help with the noise.
Another way to reduce the noise generated by an aquarium air pump is by padding it with a towel or a sponge that absorbs the noise it is creating; you can even tape the sponge to the pump. The option of placing in a box is also plausible; this way the noise is captured within the box.
Sign Up Now
GET THE VERY BEST OF GEARHUNGRY STRAIGHT TO YOUR INBOX