Last updated:
19 Oct 2020
10 Best Fishing Lures (Review) in 2021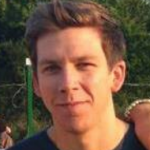 This product guide was written by Jordan Carter
Published
January 3, 2019
What makes a great fishing lure? There's a lot that goes into it, and unfortunately, it's very difficult to pinpoint what works. The best fishing lures are created by the best brands that understand what it truly means to be an angler, and duly understand that not every lure is going to work every single time. Fishing is instinct, it's about finding those sweet spots and the light tugs on the line. These fishing lures will up your chances of finding a great catch, and lowe the ante. If you're ready to turn from newcomer to seasoned professional, it's time to diversify your tackle box with these fishing lures.
The Best Fishing Lure
The best!
Gear, gadgets & stuff for men
Straight to your inbox