Best Fishing Lures In 2022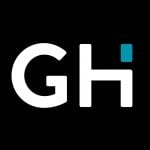 This product guide was written by GearHungry Staff
Last Updated
January 3, 2019
GearHungry Staff
GearHungry Staff posts are a compilation of work by various members of our editorial team. We update old articles regularly to provide you the most current information. You can learn more about our staff
here
.
GearHungry may earn a small commission from affiliate links in this article.
Learn more
What makes a great fishing lure? There's a lot that goes into it, and unfortunately, it's very difficult to pinpoint what works. The best fishing lures are created by the best brands that understand what it truly means to be an angler, and duly understand that not every lure is going to work every single time. Fishing is instinct, it's about finding those sweet spots and the light tugs on the line. These fishing lures will up your chances of finding a great catch, and lowe the ante. If you're ready to turn from newcomer to seasoned professional, it's time to diversify your tackle box with these fishing lures.
The Best Fishing Lure
Rapala Rattlin Fishing Lures
Fishing tackle that tried to look like real fish used to be, well, plain awful. Thankfully, we have a brand like Rapala to set the record straight on what a convincing tackle should look like. This lure comes with two rust-resistant hooks for superior staying power (and occasionally, catching two smaller fish at the same time if you're lucky), hanks to the bright colors and reflective properties of the exterior. They're also going to be attracted to the sound this makes when it hits and sinks into the water, because this lure is loaded with Rattlin BBs to arouse an audience as soon as it sinks below the top of the water. Be sure to combine this with a cool fishing bobber from our list.
Key Features:
Designed to work well with long casts
Rattlin BBs fill the interior to arouse attention from underwater life
Two rust-resistant hooks
Specification:
Brand

Rapala

Model

RNR05BB

Weight

0.6 ounces
Yakima Rooster Tail Spinner Fishing Lures
Yakima got straight to the point on this one, making it fairly simple to understand. But there's a hidden power to this lure. Not only will your catch be attracted to the bright color scheme, but the tassels on the backside actually get caught in the fish's mouth. Plenty of anglers have said that it begins to kill the fish before you've pulled it out of the water, reducing the struggle and chance of them getting away. Apart from that, the two-ended fish hook makes short work of their grip, so you can simply use your fishing pliers to unhinge them, and toss another one in the cooler.
Key Features:
Bright colors attract multiple species of fish
Long tassels get caught in the fish's mouth
Quick attachment to your line
RUNCL Anchor Box Soft Fishing Lures Kit
Going after a bigger game? You're going to need a bigger lure. This five-pack of multicolored frog lures attracts game like never before. You get four smaller frogs and one larger unit that reflects light from the white vertical striping on the hind legs. When you're tossing large scale pieces of plastic into the water, it doesn't hurt to do exactly what RUNCL did and make them completely environmentally friendly. These PVC lures attract larger underwater life and are specifically primed to help you catch dogfish. Make sure you always have it handy in your fishing backpack.
Key Features:
Lures include 3D holographic eyes to attract fish
Five to a pack
Environmentally friendly PVC construction
Lixada Multi Jointed Fishing Lures
It's time to get serious about catching bigger game. Most fish are predatory to one another, so let's lure them out of the murky blue with this three-pack of high-end lures. Measuring from 5" up to 12", these lures feature multiple joints to emulate the real movements of a fish swimming through the ocean. These lifelike movements will bring on quicker bites, where your prey will get stuck on each of the two corrosion-resistant steel fish hooks. If you're going after pike or muskie, you're about to haul out more than you could ever eat with Lixada's Lures. If you love ice fishing, check out our guide to the best ice fishing shelters as well.
Key Features:
Three multi jointed lures per pack
Bait measures between 5" and 12"
Dual corrosion resistant hooks one ach lure
Truscend Fishing Bass Fishing Lures
In the spirit of lifelike bait, Truscend built this pack of crankbaits to bring on the heat from predatory fish. While these are built mostly for bass fishing, you'll be able to apply them to just about any predatory fish with outstanding results. The entire body is 3D printed to provide a more lifelike and realistic appearance, while the split joints and S diving pattern make this look like a real fish from the moment it touches the water. Bass and other large fish won't be able to resist, so be on your toes with that line at the ready. You'll be bringing home big hauls in no time. For more great fishing equipment, make sure you check our selection of the best fishing shoes.
Key Features:
Multi jointed bodies give the appearance of actual fish movements
Environmentally friendly PVC construction
3D printed exterior and eyes
Specification:
Brand

TRUSCEND

Weight

1.44 ounces
Truscend Double Hook Bass Fishing Lures
You know what's better than freshly filleted bass? More freshly filleted bass. Truscend is the one-stop shop for all bass lures, and with this three-pack of 3D holographic tackle, you'll never go home empty handed again. Each features movable joints to emulate actual fish movements underwater, so bass and other predator fish can pick up on their movements, and be tricked into biting. Speaking of biting, there's two X-shaped books on the bottom, designed to make multiple points of contact, so you prey will bite, fight, and you'll be in full control to pluck them from the water. It's as easy as can be with Truscend in your bait box. Find more great products like this by checking out our guide to the best fishing reels.
Key Features:
Two X-shaped hooks maintain control over your catch at all times
Multi jointed movements emulate actual fish motions in the water
3D holographic body looks like the real thing
Specification:
Brand

TRUSCEND

Weight

3.2 ounces
Rapala Rattlin' Fishing Lures
This single lure not only looks like the real deal, but sinks just like the real thing when it makes contact with the water. You won't see any moving joints here, but the shiny paint on the 3D holographic printed body will help reflect inbound light, and draw the attention of nearby predator fish. You'll also have two separate hooks, one on the tail and one on the bottom, to help you out with getting the perfect handling on your catch. With Rapala, you'll get one of the most realistic casts that leave sea life none the wiser. I can already smell it cooking. Make sure you always keep one of these handy in the pocket of your fishing shirt.
Key Features:
3D holographic body and eyes
Dual corrosion-resistant fish hooks along the back and bottom
Bright lifelike design attracts many breeds of predator fish
Specification:
Brand

Rapala

Model

RNR08HBSD

Weight

1.12 ounces
Robotic Swimming Fishing Electric Lures
Next up, we've got a fishing lure with a difference. This battery-powered fishing lure swims around in the water for 5-10 seconds, then stops and waits for the prey to be hooked. It also has an LED light inside the lure that makes it irresistible to fish and increases your haul every time. It takes around 3-4 hours to charge and lasts for approximately one hour. So, you'll probably want to buy a few of these if you want to fish all day. Robotic Swimming Fishing Electric Lure might be more expensive than the average fishing lure but it's worth it if you want to catch some serious fish.
Key Features:
Battery-powered motor 
Integrated LED 
Moves for 5-10 seconds then stops 
Takes 3-4 hours to charge 
Lasts for one hour
USB charging
Specification:
Brand

Watalure

Weight

1.2 ounces
Sign Up Now
GET THE VERY BEST OF GEARHUNGRY STRAIGHT TO YOUR INBOX