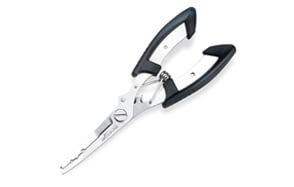 Booms Fishing H1 Stainless Steel Fishing Pliers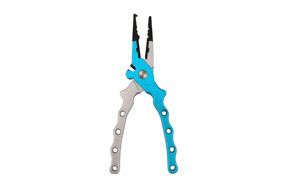 Wolfyok Aluminum Fishing Pliers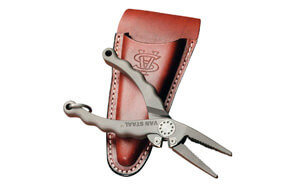 Van Staal Titanium Fishing Pliers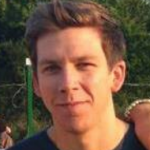 Just about every fishing gear includes such a pair of pliers. Especially when it comes to solving tight-fitting fishhooks, these tools embody an immensely important tool. They fulfil multiple needs, with a versatility that can get you out of just about any bind when you're out fishing. Sadly, many anglers make serious mistakes in their selection, which is why we have tested and curated a selection of the best fishing pliers currently available on Amazon.
The Best Fishing Pliers
Fishing Pliers Buying Guide Information
You've seen the cream of the crop, but now it's time to explain just why these ten best fishing pliers piqued our interest, and why they should hold yours. We'll discuss care, associated materials, and what you should be looking for in a set of quality fishing pliers. This is a tool that you should only need to buy once or twice in your lifetime, so let's get the low-down on everything to ensure longevity for your final decision.
Features To Look For In Fishing Pliers
Material - We like to see high-grade aluminum and stainless steel. Brands that use shoddy materials for the main body of their fishing pliers aren't the types of companies that put great detail and care into the supporting components, like springs and spring bearings. Furthermore, aluminum and steel can handle the tension of your hands constricting on the handles without warping over time.
Durability - This is where material heavily indicates how long you'll have these pliers, but let's not forget additional hardware. If your spring or spring bearings aren't good quality, but the primary material is stainless steel, then you'll be on the fast track to having a useless set of stainless steel pliers. Durability comes from brand dependability, and helpful user reviews that actually shed light on how durable the pliers are in the first place.
Weight - Either way you look at it, you're adding additional weight to your load. Even if you're wearing a fishing vest to maximize your efficiency, you'll still have to keep it as lightweight as possible to keep your manoeuvres fluid and unrestricted.
Grip - Your grip does more than just make contact with your skin more pleasant; it helps with proper tension application and dexterity. Even the most dextrous man in the world experiences a lack in handling when pressure and tension is applied. Depending on how much pressure you use to keep the hook in place during extraction, you'll be relying on your grip to pick up the slack. A good grip will have individual finger inlays, and either a rugged end (found on full-bodied aluminum fishing pliers), or a soft touch rubber coating.
Additional Tools - Most notably, you'll want to look for a line-cutter included in your fishing pliers. Not all of them feature this, but it cuts down on extra weight, bringing along an extra tool, and often helps you out with precious time in between casting out your fishing line. You'll be able to cut your line without finagling with your fishing vest, and for catch and release fishers, this is critical time to get the fish back in the water.
Lanyard - Where else are you going to put these? Your lanyard isn't essential, but it isn't bad either. You're going to see just about every brand include a metal braided lanyard, standard hooks, and in some cases they'll also toss in a sheath to keep your pliers nice and dry when not in use. Where you're handling aluminum or steel here, you'll want to ensure that the locking mechanism works well (or that there is one to begin with) before you simply hang this off a lanyard on your fishing vest.

Fishing Pliers FAQs
Q: How to Remove a Hook Using Your Pliers?
A: First, you need to identify that you might not be able to catch and release the fish if the hook is too deep. If it isn't, then you're going to want to act quickly, but calmly. Using the needle nosed end of the pliers, grasp the hook at the point where it curves. Gently twist it in the direction of your line (away from the point of contact in the fish to avoid digging the hook in further). You might have to wiggle your hands slightly if you're getting increased resistance from the hook.
Using fishing pliers allow you to have a hands-off approach, for the most part. Fish have a slimy mucus exterior that protects them, so for catch and release fishers, it means you only have to put one hand on them while the other maneuvers the pliers and removes the hook. It's better for the fish, and quicker to get them back in the water.
Related Post: Tackle Boxes
Q: Whether or Not You Need Spring-Loaded Pliers
A: If your spring-loaded pliers encounter an issue with the bearing, or just start to wear down after all that use, then they're still going to be viable to use. You can still manually open them, close them on the hook and apply tension: they'll still work just fine.
However, if you buy spring-loaded pliers, you're expecting an easier time. The spring keeps them open, so you simply retrieve them from their sheath or your fishing vest, they pop open, and you have fast access to get rid of the hook.
Whether or not to go with spring-loaded pliers is truly preference. There's debate on the pros and cons, but this tool is extremely simple, and going with a manual pair over spring-loaded isn't going to prohibit their viability, or decrease your skill with them.
If you love fishing, make sure you also check our guide to the best fishing bobbers.

Q: How to Care for Your Pliers?
A: Most fishing pliers are made out of steel or aluminum. You aren't going to see a lot of ABS plastic or engineered hard nylon here. You're obviously aware of metal's number one enemy, the water. More importantly, saltwater. Even with the highest grade stainless steel available for purchase, you can still greatly damage your fishing pliers if you leave them out in improper conditions.
Assuming that you've found yourself an excellent pair of steel or machine grade aluminum fishing pliers, these are all the steps you can take to ensure they stay up to par, and working for you, not against you. These tips go in no particular order.
Everything In Its Place: Don't make the mistake of leaving your pliers hanging in your fishing vest. It's not going to do you any favors. Not only does it leave them susceptible to falling (if you hang your vest on a rack), but they're also more likely to get knocked around by passers by. Get a designated space, and don't leave them in your vest.
Grease Regularly: If you've snagged some fishing pliers that seem more like a Swiss Army Knife, then you'll need to spend extra time greasing each moving part appropriately. Rust doesn't just form on its own; it's easier to creep into your pliers when you aren't greasing them in the first place. Oil and water don't mix, so not only are you keeping your fishing pliers operational, but you're protecting it from unknown splashes and contact with the water.
Understand What You're Cutting Through: It's very easy to make the mistake of overestimating your pliers. If you opted for a lower grade aluminum pair, and you're trying to cut through steel wire, you're only going to damage your pliers and end up frustrated as can be. Keep a mental inventory of the metal grades of wire and fishing line that you're using, so you don't make a simple mistake and ruin your pliers forever.
Sharpen Quarterly: You're getting these because you're a hardcore angler, and you're not going to let three months go by without using them. If you fish as often as we do, you'll notice that even from proper use, the edges of the pliers are going to get dull with time and application. Sharpen them regularly, and pay attention to any additional aspects (fold-out knives, for example).
Don't Use for Other Tasks: These aren't all-purpose pliers, and they shouldn't be treated as such. Fishing pliers are made for a very specific purpose, and when your introduce them to other uses and potential chemicals (depending on what you're doing), you're doing more harm than good. Even if they worked to fulfill the need for that task you were working on, you could have caused some major damage to the plier tines. If you plan on going ice fishing, check out our selection of the best ice fishing shelters that can come in handy.