Best Fishing Pliers In 2021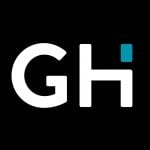 This product guide was written by GearHungry Staff
Last Updated
January 3, 2019
GearHungry Staff
GearHungry Staff posts are a compilation of work by various members of our editorial team. We update old articles regularly to provide you the most current information. You can learn more about our staff
here
.
GearHungry may earn a small commission from affiliate links in this article.
Learn more
Just about every fishing gear includes such a pair of pliers. Especially when it comes to solving tight-fitting fishhooks, these tools embody an immensely important tool. They fulfil multiple needs, with a versatility that can get you out of just about any bind when you're out fishing. Sadly, many anglers make serious mistakes in their selection, which is why we have tested and curated a selection of the best fishing pliers currently available on Amazon.
The Best Fishing Pliers
Piscifun Aluminum Fishing Pliers




Crafted out of highly durable tungsten carbide, these Piscifun pliers promise years of use with a high level of rust resistance. Your plier end has a four-in-one use, such as fine grooves to tackle different hook sizes, crimp sleeves and crimp leads, giving you everything at your fingertips without reaching for additional hardware. Last but not least, the line-cutters are durable, but also replaceable. You don't have to grab entirely new pliers; just replace them after every tenth fishing trip, and you'll be good to move on to the next spot. 
Key Features:
Super fine four-use plier end
Sharp line-cutters are fully replaceable
Primary tungsten carbide construction
Specification:
Brand

Piscifun

Weight

5.6 ounces
Booms Fishing X1 Aluminum Fishing Pliers

Booms Fishing stepped it up a notch with these durable aluminum fishing pliers, and included a braided metal lanyard to go along with it. The star of the show here is the perfect weight distribution between the 7.8" plier end, and the ergonomic handle. The handles are designed with perfect contour finger inlays to help you retain full control of your pliers during use. You'll notice the snub nose on the end, which when paired with the grooves of the neck allow you to grab and remove hooks like a true professional. 
Key Features:
Includes braided metal lanyard and hook attachment
Fully durable aluminum construction
Contour handle for maximum dexterity
Specification:
Brand

Booms Fishing

Weight

6.7 ounces
Wolfyok Aluminum Fishing Pliers




Aluminum is the way to go when you want a reliable pair of pliers: they're fairly rust resistant, and don't break under pressure. You'll be able to put your Wolfyok pliers to work, especially with the ergonomic handle design. You get a finger inlay for all four of them, as well as a raised curve at the end, which helps with a bit of extra pushing power when the hook is awkwardly stuck. As many of these pliers do, Wolfyok includes a metal braided lanyard and hook. They also did something unconventional here, and put the line-cutters on the right-hand side of the pliers. It wasn't expected, but it works out perfectly. 
Key Features:
Includes braided lanyard and latch hook
Ergonomic handle design helps you retain control
Full aluminum construction, black-coated hook extractor end piece
Specification:
Brand

Wolfyok

Weight

4 ounces
Sanlike Aluminum Fishing Pliers




Many fishing pliers are made out of similar materials, similar designs, because these brands know what works. Sanlike wanted to test the standard run-of-the-mill pliers and added a braided metal lanyard that connects to a nylon sheath. Apart from that, they also bulked up on the handles, making them a bit wider for extra grip and tension control. The plier end is fairly small but includes a line-cutter at the base, as well as wide grooves along the plier body to help with stubborn hooks of multiple sizes. You know, the added aesthetic of the woodland camouflage doesn't look too shabby either. For more great fishing equipment check out our guide to the best fishing nets.
Key Features:
Includes a braided metal lanyard and sheath
Bulky handle helps with maximum grip
Wide grooves help with multiple hook types and cutting the line
Specification:
Brand

SANLIKE

Weight

7.2 ounces
Gerber Magniplier Locking Fishing Pliers




If you're a regular Gear Hungry reader, then you know that Gerber is one of our favorite brands, and offer excellent hunting gear and knives for all uses. We keep waiting for them to slip up, but they've done it again and created something fantastic. These fishing pliers are high-end and equipped with a carbide line-cutter that takes a lot of use before it dulls. Even at that point, it can be sharpened to avoid paying for replacements. The entire design is ergonomic, from the handles to the finger inlay. Your nose end is off-axis to provide better grip on hook curves, while the handles are spaced enough to give you better dexterity and withstand added tension. And they also perfectly fit the pocket of your fishing shirt so you can have it handy at all times.
Key Features:
Off-axis nose and spaced handles improve performance
Includes braided metal lanyard and sheath with velcro closure
Carbide cutters take ages to dull, can be sharpened
Specification:
Brand

Gerber

Model

31-003137

Weight

12 ounces
BITE Fishing Pliers for Saltwater Use




BITE Footwear did everything that their brand name wouldn't suggest, and made a remarkable pair of fishing pliers. They're crafted entirely out of aluminum and offer a large center hinge with a short handle gap. What that means is you have to apply very little pressure to put them into action, allowing you to dig the hook out faster than other pliers would allow. Your line-cutters are off-center, sticking out of the side of the pliers, and boast a wide end on either side. That allows you to sharpen them in the future without turning them into nubs. Lastly, the ergonomic grip and soft touch handles make this easy and simple to use. They will be your favorite fishing equipment and something you pack first in your fishing backpack.
Key Features:
Full aluminum construction
Off-center line-cutters with wide range of use
Ergonomic soft grip on both handles
Specification:
Brand

Bite Footwear

Weight

6.7 ounces
Lews Aluminum Fishing Pliers

Not all about the flashy elements of some of these multi-colored pliers? We don't blame you, and neither does Lews: they put together a rugged, no-fuss pair of pliers, and included a braided metal lanyard and sheath to go along with it. The real show-stoppers are the aircraft-grade aluminum handles and primary construction, stainless steel lined plier nose, and 303-grade steel spring bearings. In short, these pliers are built to outlast just about every other pair you can find and include an ergonomic grip to help you get proper use out of them. Our guide to the best fishing shoes offers more great fishing products so make sure you check it out.
Key Features:
Aircraft quality aluminum handles
303 grade stainless steel spring bearing
Includes sheath and a wire braided metal lanyard
Specification:
Brand

Lews

Model

ST-3129L

Weight

10 pounds
Van Staal Titanium Fishing Pliers



Are you ready to treat yourself? Van Staal is a high-end line of fantastic tools and home products, and their fishing pliers are no exception. Crafted out of nothing but titanium, these pliers withstand rust, the test of time, and every drop and bump along the way. Your handles have inlays for your fingers to promote dexterity, while the steel wire cutters sit on the side. They can be replaced or sharpened, it's all up to you. Lastly, Van Staal also includes an open top leather sheather to go along with it. Be sure to also check out our list of the best fishing watches for more great items like this.
Key Features:
Full titanium construction
Includes a leather sheath (open top)
Steel side line-cutters
Specification:
Brand

Van Staal

Model

FP6000-SET

Weight

15.2 ounces

This next product – ZACX Fishing Pliers – is one of the most popular in this category. Made from anodized aluminum, they're designed to be used in both saltwater and freshwater without rusting. The ergonomic and lightweight design makes them perfect for those situations when your hands are already tired. Plus, they have an improved spring-loaded handle that makes them easy to operate with one hand. In addition to the pliers, you get a polyester sheath and lanyard to keep them attached to your pants. You also get an upgraded fish gripper, which makes it easier to remove hooks from the fish's mouth. 
Key Features:
Made from anodized aluminum 
Hollowed-out design 
Improved spring-loaded handle 
Sheath and lanyard included 
Upgraded fish gripper included 
KastKing Cutthroat 7" Fishing Pliers

KastKing is one of our favorite fishing brands. Run by a bunch of fishing experts, their products are designed to make fishing easier and more enjoyable. The KastKing Cutthroat 7" Fishing Pliers definitely achieve that goal. The pliers are made from corrosion-resistant stainless steel and come with a comfortable rubber handle to make them easier to grip. They've also got a pair of tungsten carbide blades that will make quick work of any line that needs cutting. In addition to the pliers, you get a well-made polyester holster and an extendable lanyard to stop you from losing them. We're actually surprised that these fishing pliers aren't more expensive, so buy a pair now before the company raises the price. 
Key Features:
Made from corrosion-resistant stainless steel 
Comfortable rubber handle 
Tungsten carbide cutters 
Polyester holster included 
Extendable lanyard
Available in three colors 
Fishing Pliers Buying Guide Information
You've seen the cream of the crop, but now it's time to explain just why these ten best fishing pliers piqued our interest, and why they should hold yours. We'll discuss care, associated materials, and what you should be looking for in a set of quality fishing pliers. This is a tool that you should only need to buy once or twice in your lifetime, so let's get the low-down on everything to ensure longevity for your final decision.
Features To Look For In Fishing Pliers
Material - We like to see high-grade aluminum and stainless steel. Brands that use shoddy materials for the main body of their fishing pliers aren't the types of companies that put great detail and care into the supporting components, like springs and spring bearings. Furthermore, aluminum and steel can handle the tension of your hands constricting on the handles without warping over time.
Durability - This is where material heavily indicates how long you'll have these pliers, but let's not forget additional hardware. If your spring or spring bearings aren't good quality, but the primary material is stainless steel, then you'll be on the fast track to having a useless set of stainless steel pliers. Durability comes from brand dependability, and helpful user reviews that actually shed light on how durable the pliers are in the first place.
Weight - Either way you look at it, you're adding additional weight to your load. Even if you're wearing a fishing vest to maximize your efficiency, you'll still have to keep it as lightweight as possible to keep your manoeuvres fluid and unrestricted.
Grip - Your grip does more than just make contact with your skin more pleasant; it helps with proper tension application and dexterity. Even the most dextrous man in the world experiences a lack in handling when pressure and tension is applied. Depending on how much pressure you use to keep the hook in place during extraction, you'll be relying on your grip to pick up the slack. A good grip will have individual finger inlays, and either a rugged end (found on full-bodied aluminum fishing pliers), or a soft touch rubber coating.
Additional Tools - Most notably, you'll want to look for a line-cutter included in your fishing pliers. Not all of them feature this, but it cuts down on extra weight, bringing along an extra tool, and often helps you out with precious time in between casting out your fishing line. You'll be able to cut your line without finagling with your fishing vest, and for catch and release fishers, this is critical time to get the fish back in the water.
Lanyard - Where else are you going to put these? Your lanyard isn't essential, but it isn't bad either. You're going to see just about every brand include a metal braided lanyard, standard hooks, and in some cases they'll also toss in a sheath to keep your pliers nice and dry when not in use. Where you're handling aluminum or steel here, you'll want to ensure that the locking mechanism works well (or that there is one to begin with) before you simply hang this off a lanyard on your fishing vest.

Fishing Pliers FAQs
Q: How to Remove a Hook Using Your Pliers?
A: First, you need to identify that you might not be able to catch and release the fish if the hook is too deep. If it isn't, then you're going to want to act quickly, but calmly. Using the needle nosed end of the pliers, grasp the hook at the point where it curves. Gently twist it in the direction of your line (away from the point of contact in the fish to avoid digging the hook in further). You might have to wiggle your hands slightly if you're getting increased resistance from the hook.
Using fishing pliers allow you to have a hands-off approach, for the most part. Fish have a slimy mucus exterior that protects them, so for catch and release fishers, it means you only have to put one hand on them while the other maneuvers the pliers and removes the hook. It's better for the fish, and quicker to get them back in the water.
Related Post: Tackle Boxes
Q: Do You Need Spring-Loaded Pliers?
A: If your spring-loaded pliers encounter an issue with the bearing, or just start to wear down after all that use, then they're still going to be viable to use. You can still manually open them, close them on the hook and apply tension: they'll still work just fine.
However, if you buy spring-loaded pliers, you're expecting an easier time. The spring keeps them open, so you simply retrieve them from their sheath or your fishing vest, they pop open, and you have fast access to get rid of the hook.
Whether or not to go with spring-loaded pliers is truly preference. There's debate on the pros and cons, but this tool is extremely simple, and going with a manual pair over spring-loaded isn't going to prohibit their viability, or decrease your skill with them.
If you love fishing, make sure you also check our guide to the best fishing bobbers.

Q: How to Care for Your Pliers?
A: Most fishing pliers are made out of steel or aluminum. You aren't going to see a lot of ABS plastic or engineered hard nylon here. You're obviously aware of metal's number one enemy, the water. More importantly, saltwater. Even with the highest grade stainless steel available for purchase, you can still greatly damage your fishing pliers if you leave them out in improper conditions.
Assuming that you've found yourself an excellent pair of steel or machine grade aluminum fishing pliers, these are all the steps you can take to ensure they stay up to par, and working for you, not against you. These tips go in no particular order.
Everything In Its Place: Don't make the mistake of leaving your pliers hanging in your fishing vest. It's not going to do you any favors. Not only does it leave them susceptible to falling (if you hang your vest on a rack), but they're also more likely to get knocked around by passers by. Get a designated space, and don't leave them in your vest.
Grease Regularly: If you've snagged some fishing pliers that seem more like a Swiss Army Knife, then you'll need to spend extra time greasing each moving part appropriately. Rust doesn't just form on its own; it's easier to creep into your pliers when you aren't greasing them in the first place. Oil and water don't mix, so not only are you keeping your fishing pliers operational, but you're protecting it from unknown splashes and contact with the water.
Understand What You're Cutting Through: It's very easy to make the mistake of overestimating your pliers. If you opted for a lower grade aluminum pair, and you're trying to cut through steel wire, you're only going to damage your pliers and end up frustrated as can be. Keep a mental inventory of the metal grades of wire and fishing line that you're using, so you don't make a simple mistake and ruin your pliers forever.
Sharpen Quarterly: You're getting these because you're a hardcore angler, and you're not going to let three months go by without using them. If you fish as often as we do, you'll notice that even from proper use, the edges of the pliers are going to get dull with time and application. Sharpen them regularly, and pay attention to any additional aspects (fold-out knives, for example).
Don't Use for Other Tasks: These aren't all-purpose pliers, and they shouldn't be treated as such. Fishing pliers are made for a very specific purpose, and when your introduce them to other uses and potential chemicals (depending on what you're doing), you're doing more harm than good. Even if they worked to fulfill the need for that task you were working on, you could have caused some major damage to the plier tines. If you plan on going ice fishing, check out our selection of the best ice fishing shelters that can come in handy.
Sign Up Now
GET THE VERY BEST OF GEARHUNGRY STRAIGHT TO YOUR INBOX