Best Tackle Boxes In 2021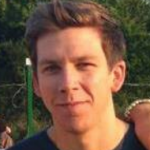 This product guide was written by Jordan Carter
Published
January 18, 2019
Support us! GearHungry may earn a small commission from affiliate links in this article.
Learn more
Gone fishin'…. now there's the perfect antidote to the hustle and bustle of everyday life, just you, the water and the all-absorbing challenge of hooking a tasty trout or two before the sun goes down. No wonder fishing is one of the most popular pastimes – even if all you end up netting is a tall story about the whopper that got away.
Whether it is to get away for a few hours for some waterside R&R, an offshore adrenaline trip with your buddies or down to the river to catch that night's supper, you still need to be organized with all your fishing gear. Which is why our review of the best fishing tackle boxes is such a timely catch.
The right tackle box will transform your fishing, and with all your lures, baits, lines and bobbers easily to hand, you'll be reeling in the compliments as well as the fish on your next fishing trip. So whatever type of angler you are, we have the right tackle box to fall for – hook, line, and sinker.
The Best Tackle Box For Fishing
Plano 7771 Guide Series Tackle Box
One of the large fishing boxes in our best tackle box review, the Plano 7771 is a great, all-around box that sucks up all of your gear in its cavernous storage space.
Maximizing on the Plano Stowaway Rack System, there's everything you need to get your tackle and fishing kit organized and ready to go. The box includes four utility boxes and a bulk store area underneath a clear view cover for your lures, fishing bobbers etc. The secure lid also has three removable spinnerbait racks for quick and easy access. This is one of the most expensive of the popular Plano tackle boxes but at less than $55 it is still good value for money. If you are looking for one tackle box to fit all, then the 7771 could well be the tackle carrier for you. It also comes with an over-molded handle for comfort but be warned, when fully packed this tackle box can weigh you down so not ideal if you have a long trek to your fishing site. But other than that, a great design for a large solid box that will really take care of your precious tackle.
Key Features:
Plano 4 utility system
Nameplate order form included for personalization
Three removable racks with separate access
Large bulk storage area
Top access with DuraView lens
Limited lifetime warranty
Specification:
Brand

Plano

Model

7771-01

Weight

13 lbs
Substantial storage space for all your fishing tackle essentials
Clear lid for easy viewing of contents
Comes with removable spinnerbait racks
A bulky size that can take up space on the boat
When full it can be a bit of a weight to carry over distances

As you might have guessed by now, Plano is one of the biggest names in the world of fishing tackle boxes. They make a bunch of different boxes, in different sizes and with different levels of organizational ability, but we've selected the simple Plano Tackle Box. This humble tackle box is one of our favorite products on the market because it's both super simple and completely ingenious. You open the box to reveal a four-tier organizational system with three cantilever trays and a large bulk storage tray. That's a huge amount of storage in a small box. No longer will you have to spend ages looking for the right bit of tackle at the side of the lake. Just pop open the Plano Tackle box and it's right there waiting for you.
Key Features:
Two top-access storage areas 
Three cantilever trays 
Brass bailed latch 
Durable plastic housing 
Made in the USA
Specification:
Brand

Plano

Weight

3.52 pounds
Simple design 
Lots of storage space 
Durable housing 
Some reports of missing parts 
Flambeau Outdoors 6382 Classic 2-Tray Tackle Box

Keeping all fishing tidbits nice and organized in a portable container. With a total number of eight tray compartments and six removable dividers, the Flambeau Outdoors 6382 Classic 2-Tray Tackle Box has the ability to micromanage a whole fishing trip all by itself. Even though it is a bit on the small side, the fact that it has a well-thought-out layout completely makes up for it. It also has increased base storage, so though it looks small, this tackle box can carry a whole lot more than anticipated. In addition to this all, the near flawless design provides access to the fishing accessories itself with the help of a flip-top lid accessory compartment. Everything is all kept in place thanks to a secure drawtite latch as well as handy tip-guard tray supports.
Key Features:
Eight tray compartments 
Six removable dividers
Flip-top lid
Increased base storage 
Drawtite latch
Specification:
Brand

Flambeau Outdoors

Model

6382TB

Weight

1 pounds
Plenty of storage space 
Easy to organize your tackle 
Competitively priced 
Plano Angled Tackle System

Want to catch more trout than the others? Catch like the pros with this tackle box that leaves you well prepared for a successful day outdoors. In total, this highly efficient Plano Angled Tackle System has the ability to hold three 3600 size stowaway utility boxes. It also has enough room to hold soft baits and all sorts of tackle needed for fishing. The main compartment itself has the utility box at a 15-degree angle and is fitted with a set of DuraView lens covers and doors. Though it is fitted with all these drawers and compartments, the integrity of its overall structure is stellar. Best believe that it can hold up against unsettled waters and bad weather.
Key Features:
Angled tackle system 
Three 3560 stowaway boxes 
Four Duraview exterior compartments 
Large main compartment 
Ergonomic handle 
Super simple design 
Compact and portable 
Plenty of storage space for small items 
Some reports of bad customer service 
Spiderwire Wolf Tackle Box




For the traveling modern angler, you can't go wrong with this tough and practical fishing tackle backpack from Spiderwire, which packs a whole lot of gear, despite its mid-bag size.
The Wolf Tackle Bag takes a duffel bag approach and is cleverly designed to support all your day-to-day fishing as well stepping up for those fishing trips further afield.
First up, as a carry tackle bag, its size means that it can be used as a carry-on bag when flying but offers an impressive 38 liter internal capacity for all your essentials. But just because it is made of polyester, don't expect this bag to be a soft touch. Made from 1680 denier, it is durable with a waterproof, skid-resistant molded base to keep its shape. The roomy interior can take up to four large tackle boxes, which are included and there are two large and easy to access front pockets with internal fishing organizers for your tools and fishing small bits.
There are also two removable fishing line dispensers on either end of the bag, which are an added bonus, considering the less than $50 price tag. A top handle and a padded shoulder strap complete the package and make sure you can carry your loaded tackle bag in comfort.
Key Features:
38.8 liter capacity designed into a flight carry-on sized bag
Made from durable polyester with a molded, waterproof base
Spacious interior space which comes with four tackle boxes included
Two large front pockets complete with fishing organizers
Removable side fishing line dispensers
Specification:
Brand

Spiderwire

Model

SPA006

Weight

6.35 lbs
Ideal size for the travelling – and flying – angler
Surprisingly spacious capacity and plenty of pockets
Body of the bag not totally waterproof
Berkley Sportsman's Pro Cart Tackle Box

The Pro Cart may buck the standard trend, but with its solid compact design, oodles of storage space, sturdy wheels for most terrain transport and a built-in seat (yes, we did say seat), this versatile tackle box hooks our Best Choice title.
We love the ease of use with this smart looking tackle box cart: the interior space means you can get uber-organized; the molded wheels take sand or dirt tracks in their stride and the telescopic handle makes pulling this bad boy a doddle. The aluminum frame is rust-resistant and while the box is soft, it is made from durable fabric to provide sufficient protection for all your gear. Plus, the outside offers four removable rod holders so you can take everything you need with you on your fishing trip.
The Pro Cart is the ideal large fishing box for the beach, pier or riverbank.
When on site, pop out the pivot feet, with a large base surface area, they are stable on both soft dirt and sand and you are good to go. Then set up and then settle down with the integrated seat which also doubles up as a cutting board. The whole cart can support up to 300 pounds of weight, so even a small beer cooler can be popped on top! The trolley design means there are some scenarios it can struggle in, steps and rough elevations for example and the soft outer shell may not last as long as a rigid box but for a super-easy to use and versatile fishing tackle box that packs a lot of kit, we really like.
Key Features:
Compact design for easy transport and storage
Durable and lightweight molded wheels
Includes four removable rod holders
Integrated seat and cutting board
Extending handle for easy toting
Specification:
Brand

Berkley

Model

BASPPC

Weight

20.8 lbs
Easy to maneuver over a range of sand and dirt terrains
Bags of storage space, plus robust enough to take extra on the top
A built-in seat that niftily doubles up as a cutting board
Soft outer fabric means it might not be as robust as a solid box
Can struggle on steeper inclines and steps
Plano Molding Fishing Tackle Box




Whether it's for a young angler, a newbie to the sport or a seasoned pro looking for a second box to hold all his equipment, Plano's classic 3-Tray Tackle Box is a sure bet. You get what you see with this solid tackle box and at less than $15 it is a total bargain. First up, there's Plano's instantly recognizable build quality, creating a simple but effective tackle carrier that is meant to last.
The box features a cantilever tray design that extends open to showcase the contents. A sturdy collapsible handle makes the whole case easy to carry and store while the brass bailed latch tightly secures the lid, keeping items protected. So far, it is ticking all the (fishing tackle) boxes. There is enough space within this tackle box to get organized, with the three trays offering between 22-34 compartments, depending on how you configure them, so enough for all your lures, weights, floats and hooks. Plus, there are two top access storage areas for your tools and extra bits that you need to easily get your hands on.
The tackle box itself is surprisingly light, and even when fully loaded it is still relatively easy to carry although users suggest putting some heavier items in the bottom to keep it balanced and easier to open. We really like this simple tackle box that really does do what it says on the tin and thanks to its compact nature, it's set to be a fishing tackle box you'll have in your store for many years to come. So put on your fishing vest, take this box and hit the road.
Key Features:
Cantilever design to make the most of the internal space
Three trays with 22 to 34 compartments
Two top access storage areas with a brass bailed latch
Collapsible handle for easy carrying and storing
Lightweight but durable design
Specification:
Brand

Plano

Model

620306

Weight

3.72 lbs
Deceptively spacious box thanks to the cantilever design
Great starter box or second tackle box for the serious angler
Suitably lightweight to carry, even when full
Needs careful internal organization to keep the whole box balanced
Okeechobee Fats Fisherman Deluxe Tackle Box




The first soft bag in our review, this delux-style tackle bag from the wonderfully named Okeechobee Fats makes hauling hardcore fishing gear a walk in the (fishing) park so easily earns a best tackle box accolade.
The Fisherman Delux has been built tough and is a great go-to for the more adventurous fisherman who needs to get their gear safely to some out of reach places. But this cool-looking fishing tackle backpack is also equally at home at the pier or quayside, for when you want a casually practical but organized vibe.
Carry by hand or sling over your shoulder, this fishing backpack is super-versatile and can handle a lot of tackle, with its large main compartment that can swallow up eight large utility boxes at any one time. Then there are three strong-zippered storage pockets for a host of accessories. Built for more extreme conditions, it also has a weatherproof and water-resistant shell to fend off the elements and keep your gear safe and dry. 
In short, the Fisherman Delux is a take-anything/go anywhere fishing tackle bag that can cope with some tough use.
Key Features:
Heavy-duty polyester canvas blend with double stitched seams
Large, top-loading compartment and three easy access pockets
Velcro-wrapped carry handle and padded shoulder strap
Sure-grip bottom spike pads to keep it securely on the ground
Comes with four large utility tackle boxes
Specification:
Brand

OkeeChobee Fats

Weight

3.6 lbs
Tons of storage and flexible organization options
Tough build makes it a great all-round/all-weather bag
Comfort handle and shoulder straps make it easy to carry
Lacks a little in structure and rigidity
CLC Wild River Tackle Tek Frontier Tackle Box

If you like all the bells and whistles, then you are going to love the CLC Wild River Tackle Tek Frontier Tackle Box. This is certainly no ordinary tackle box, it has a host of whizzy features, add-ons, and nice touches to make packing for your next fishing trip feel like a real event.
On first look, it is an attractive-looking soft tackle box, made from tough flexible material with a solid bar handle that can carry your core fishing tackle with ease. But it's when you open the roll back flap to reveal what's inside, that you realize there is nothing ordinary about the Tackle Tek.
So where do we start? How about the LED light built into the handle so you can always find your bag, day or night. Or the molded sunglass holder, the retracting steel cable to clip on your small tools or keys, or the removable fishing plier holder and clear internal map pocket. So far, so good, all things you didn't know you needed but boy, they are neat tricks for making your fishing trip easy and enjoyable.
But what's good about the Tackle Trek that is isn't all flash style over substance, it can carry a fair amount of fishing gear too. The Tackle Tek can hold an impressive number of 3700-size fishing trays – five in fact – and also has a top storage area that has two adjustable dividers. And if pockets are your thing, then there are four mesh ones so you can easily see what you have inside. For all this spec, yes you will pay more than the average so it may not be for everyone, but you do get quite a lot for your money. And who doesn't love a bit of pimped up kit every now and again!
Key Features:
Soft material bag with a bar handle design
Capacity to hold five 3700-style trays
Adjustable top compartment and four mesh pockets
Removable retracting lanyard for small tools
Integrated LED light system
Specification:
Brand

Wild River

Model

WT3702

Weight

11 lbs
Nicely durable with bags of storage space
Lots of nice extras you didn't know you needed!
On the expensive side
Could be a little cumbersome for boats
Wakeman Fishing Tackle Box and 55 Pc Tackle Kit

If you want to get real value for your money then cast your fishing net on the well-made Wakeman, which is a basic tackle box that has bigger ambitions.
This is the perfect starter hard tackle box if you are new to fishing that will also be appreciated by the more experienced angler looking for a solid, basic way to store and carry their tackle.
For less than $20 you get everything you need for a good session on or by the water. Unlike the others in this best tackle box review, it is a single tray box, but its capacity is quite impressive and there's also a clip lid with built-in compartments for quick and easy access. And for more bulk storage, remove the single tray box and there's access to some nice open space below for your sunglasses for fishing and other necessities.
Made from molded plastic, the body of this tackle box is sufficiently durable and can take the usual knocks and spills of your average fishing trip. And there is an added bonus for the bargain price as the Wakeman comes complete with a selection of starter tackle kit, including plastic fishing lures, assorted sinker, and line weights, bobber floats and clippers as well as the line. Wow. Add up the cost of the extras and we're sure they would come to more than 20 bucks alone.
Ok, they may not be the best quality, but as a starter kit to get you hooked on fishing, this tackle box is bob on.
Key Features:
Made from molded plastic with easy to carry, collapsible handle
Single tray removable box with underneath open storage
Clip a clear view lid with built-in compartments
Comes complete with a 55-piece fishing tackle pack
Great value for a starter tackle box
Specification:
Brand

Wakeman

Model

80-FSH5016

Weight

2.2 lbs
A great value basic tackle box, complete with starter kit
Well-made box with sufficient storage for the price
Latches need to be snapped on properly to stay in place
Starter tackle kit is not the highest quality
Elkton Outdoors Rolling Tackle Box


Take the strain out of lugging your fishing gear around with a rolling tackle bag, like the smart and hardworking Elkton Outdoors.
The Elkton rolling tackle box is a versatile four-wheel dude, roll or carry, the choice is yours, making it a great bet for most fishing trips or days on the water.
The premise is simple – extend the handle and roll like a pro, thanks to the durable wheels that can handle most flat-ish surfaces and smaller inclines. For when the track gets rougher, pop down the handle and pop out its padded shoulder straps and you have a comfortable backpack to get you and your fishing tackle to where you need to go.
But the Elkton is no lightweight when it comes to gear and tackle holding capacity – pop the lid and you'll be pleasantly surprised by the space inside. It can hold up to 18 tackle trays depending on their size, with front space dedicated to five large ones, with the remaining space offering adjustable slots for smaller trays. On the outside, you have four durable PVC rod holders.
Made from a tough, durable and waterproof fabric with strong zippers to keep everything together, the Elkton rolling tackle box is a quality way to transport all your fishing gear and tackle while keeping them compact and safe.
Key Features:
Wheels for rolling, convert to shoulder straps when you need to carry
Padded and adjustable top storage compartment
Sufficient space for up to 12 tackle trays
Four external PVC rod holders
Made from durable, waterproof fabric
Specification:
Brand

Elkton Outdoors

Weight

13 lbs
Durable, waterproof, light, compact, and convenient
Effective wheel and handle system for easy rolling
Surprisingly roomy and adjustable interior
Can't be rolled on tough ground or steep inclines
Plano 4 Rack System 3500 Size Tackle Box

Taking the four rack 3700 Tackle Box and bringing it down a notch in size, with the Plano 3500 you get a nicely compact tackle box for your smaller lures, baits and fishing kit when you don't need to go large on a fishing session.
This is a neat and solid mid-sized tackle box that is easy to carry and go, so great for keeping packed and ready in the garage for when a few hours at the waterside calls.
We'd say this is a tackle box to buy to also complement your existing box set so you can mix and match depending on what fishing is on the agenda. For larger, more intensive trips the 3500 can also work nicely as a secondary box to carry your tackle and fishing gear 'overspill'.
As you would expect from Plano, there's a nice use of the internal space, with the four rack system adding flexibility to how it can take your gear. Removable and convertible, the 3500 trays have been designed to take lures and small to medium-sized accessories and has a clear front cover for easy viewing. The top lid has extra compartment space and is a good place for your fishing tools and line and the collapsible handle makes for convenient carrying and storing. For the price – around the $18 mark – you are getting the Plano quality and a compact tackle box for short fishing sessions or as a back-up on your next fishing weekend.
Key Features:
Made from durable polypropylene
Includes Plano small 4-by rack system
Bulk storage space under lid
DuraView front cover
Limited Lifetime Warranty
Specification:
Brand

Plano

Model

1354-02

Weight

2.7 lbs
Compact and easy to carry tackle box for short fishing sessions
Plano quality for a great price
Not the largest box so best for the smaller tackle or as a backup
Tackle Box Buying Guide & FAQs
How We Chose Our Selection of Tackle Boxes             
We've done our research, so you don't have to – all the fishing tackle boxes that have made the final cut for our best review have passed the following criteria, hook, line, and sinker:
Brand - We've selected names that are known for their products' performance and design.
Quality – Proof's in the pudding when it comes to tackle boxes, they need to be tough, durable and totally up to the job.
Reviews – Nothing beats first-hand experience, so we've listened to users who have already put our top 10 best tackle boxes through their paces.
Price – Expensive doesn't always mean the best, you can get a sturdy, long-lasting tackle box without breaking the bank. When it comes to price, we also look at getting the best value in terms of features and durability for your money.

Features To Look For In The Best Tackle Boxes
You'll be wanting to consider the following key features before buying your new fishing tackle box:
Size – Look for a tackle box that will not only fit you and your gear now but also for your fishing in the future, particularly if you are new to the line casting game. The best way is to pick a decent sized box that has room to grow as your tackle does. Just one word of caution – a box that's too big will prove cumbersome and heavy to carry when down on the dock or out on the water.  If you really do need to go for a large capacity, then opting for a fishing tackle backpack is a good way to go.
Gear storage – Look for a tackle box that can easily store all your gear, from your smaller reels and floats to your rods and nets, even your lunch and flask of hot coffee. Good quality fishing tackle boxes and packs should offer additional storage units, sections, and pockets so you can pack all you need away but remain easy to reach and find when needed. Again, remember there will be a weight and size trade-off, so check the box is still easy to carry and maneuver.
Lure compartments – Go for a box that has also has compartments specifically designed for your delicate lures, hook, and sinkers. This way you can get totally organized and keep the small stuff protected, knowing you'll be able to get them out and hooked in no time.
Materials – There's a range of materials used for making tackle boxes and some are better than others. Your choice of material depends on what you are looking for, but as a general rule of thumb, go for lightweight, durable and easy to carry. Molded plastic makes really lightweight boxes while packs made from nylon are easier and more flexible to carry. Go for quality plastic or nylon and you will get a durable fishing tackle box or pack that has been designed to last. Try to avoid metal boxes if you can, as they don't fare as well when it comes to the rough and tough of sea or waterside life.
Waterproof quality – Hey, you can't go fishing and keep totally dry right? But with the right box or pack, your gear can be. Making sure your gear is water protected as much as possible will make it last, plus keep that unpleasant damp kit feeling at bay. For a fishing tackle backpack, check the nylon is waterproof, the zips are durable and watertight, and the seams are double-sealed. With a solid tackle box, make sure the seals and hinges are waterproof and the whole box locks watertight.

Tackle Box FAQ
Q: Do I Want A Tackle Box or Tackle Backpack?
A: To go soft or hard when it comes to the way you carry your tackle depends on how you fish and where you fish from. If you fish mostly from a kayak or small boat, a softer fishing tackle backpack is a good option, or if you fish from a riverbank, beach or pier, then a hard tackle box works well. To help you decide, here's our lowdown on box or backpack:
Tackle box – a solid box typically made from plastic to keep all your fishing gear organized and a topside handle for carrying.
Pros: Very durable and typically waterproof. Comes with plenty of space and compartments to stash away your fishing gear. Easy to access lid, often clear so you can see what's inside. Capacity to carry your larger items and robust compartments for your lures and live bait.
Cons: Can be heavy and bulky and will take up more space when it comes to storing.
Tackle backpack – a large, rucksack style of soft bag, typically made from tough nylon that gives handsfree carrying for your fishing gear.
Pros: Can offer the largest capacity so great for carrying any size tackle; Flexible storage and robust enough to go fishing 'off trail'; weigh less than hard boxes; hands-free carrying – just throw it on your back and off you go! Removable compartments rather than rigid storage trays.
Cons: not all are waterproof; soft outer means less protection for your gear.

Q: How Should I Organize My Tackle Box?
A: Keep on top of your tackle and your tackle will take care of you…we're not sure that's a wise saying as such but it certainly applies to keep your tackle box organized. By preparing your tackle box or backpack before each fishing trip will save you time and frustration when out on the water. This way, you will know you always have enough lures, baits, line, reels etc for whatever is thrown at you. Here are just a few tips to get your tackle box ship-shaped and ready:
Keep it clean – get rid of anything you don't need and throw away any waste or leftovers from your last trip. Also, check any of your time-limited gear to make sure it is all in date and good to use. Then wipe the box interior down to make sure it is dry and as dirt free as possible.
Get labeling – most boxes will have compartments or trays so you can keep your bait separate and ready for each type of fish. Labeling these will make sure you can restock your box quickly and you will always have the right lure and bait to hand when that monster halibut comes calling.
Create your own packing system – pack your box or backpack in an order that works with your fishing prep and style, so it logically fits with your boat or quayside routine. Keep to this system and you will know the inside of the box as the back of your hand, making it easier and quicker for you to kit up, bait up and go.
Replenish and store – ok, it may be a bit of a hassle, especially if it's been an awesome fishing trip and all you now want to do is kick back and relax with a nice post-fishing beer. But trust us, time spent checking and restocking your tackle box before you stash it away for next time is well-spent. You can now pop the cap of a cold one, secure in the knowledge you are primed and ready to go, the next time the lure of the sea (or river) calls.
Source:
How to pack for a fishing trip – wikiHow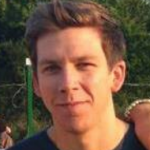 Jordan Carter is Gear Hungry's resident Editor-in-Chief with a genuine love and passion for all things tech. Jordan works diligently to ensure only the best products ever make it onto the platform and are showcased in Gear Hungry's carefully curated, tested and expertly researched, informative buying guides.
The best!
Gear, gadgets & stuff for men
Straight to your inbox