Best Ice Fishing Shelters In 2022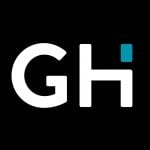 This product guide was written by GearHungry Staff
Last Updated
January 1, 2019
GearHungry Staff
GearHungry Staff posts are a compilation of work by various members of our editorial team. We update old articles regularly to provide you the most current information. You can learn more about our staff
here
.
GearHungry may earn a small commission from affiliate links in this article.
Learn more
It's time to turn a hobby into a party with the best ice fishing shelters on the market. Whether you're bringing along a party of four, or you've just found yourself hooked on ice fishing (it's an addictive lifestyle), you're going to need a quality ice fishing shelter to serve a plethora of functions. We've taken everything into account, broken down each type of ice fishing shelter, and laid out the details that define a top-of-the-line ice fishing shelter. Before we dig into the specifics, let's take a look at the top six ice fishing shelters.
The Best Ice Fishing Shelter
Eskimo Pop-Up Portable Ice Fishing Shelter
Eskimo took the top spot for solving a ton of problems that the solo ice fisher often faces. For one, lugging this over one shoulder isn't going to kill your back. Weighing a total of twenty-seven pounds, this ice fishing shanty weighs about 15% less than average brands and models. Beyond being easy to physically move, it also folds up rather small, allowing you to stash it in most sedan trunks.
While it's solving most problems that ice fishers run into, it's not an almighty shelter. It advertises interior mesh pockets to help keep fishing essentials nearby, but they're fairly weak and tear easily. While we'd bet you have enough of your own storage solutions in your fishing backpack, it's still a bit disheartening. Apart from that, and you'll have encountered this with just about every tent-style product you've ever owned, the fiberglass poles are very fragile. Handle and transport with care.
So why does Eskimo reign supreme? You can stash up to three additional people in here with you, thanks to the sixty-one square foot interior. When you get into shelters of this size, they usually weigh a ton to carry around. Eskimo also includes six show-stopping ice anchors that couldn't be built of higher quality if they tried, and provide six velcro windows that help you ventilate and regulate temperature perfectly. Heat when you want it, cold when you don't, and a superior physical build that won't blow over for anything.
Key Features:
61 sq ft of interior space
Includes six ice anchors
Maximum height of six and a half feet
Specification:
Brand

Eskimo

Model

FF949

Weight

27 pounds
Six windows allow perfect ventilation or heat retention based on your needs
Easy to set up, easy to store; a great option for a single user
Mesh storage pockets on the interior are a bit weak
Thin fiberglass poles require fragile handling
Tangkula Pop-Up Ice Fishing Shelter
This one almost took our top spot, because Tangkula really understands what ice fishers are looking for, and carried out most of those expectations fairly well. First and foremost, this is super lightweight on your back, and the entire thing is crafted of 300D oxford fabric. It's completely waterproof without requiring waterproofing sprays for a "tune-up" in the future. The fabric itself holds up, so you can sling this over your shoulder and head to your favorite spot without a second thought.
They did fall short on actually helping you get it from point A to point B: the carry bag is fairly poor quality. Based on the price, we expected that there would be a few cut corners here and there. The strap on the bag is poorly attached to the rest of the bag, and isn't expected to last for all too long. We recommend grabbing an additional bag to hold your ice fishing shelter. That being said, the only other issue is the size. It's great for a single user, but Tangkula marketed this as being applicable for up to three people, and that's a stretch.
While those facts can't be denied, you also can't deny the viability of having four detachable windows to help regulate proper ventilation. That mixed with the insane temperature rating of -22 F, and you've got yourself an ice fishing shanty that holds up against the tests of nature. Make sure you wear your waterproof fishing shoes and you are good to go.
Key Features:
Highly durable 300D oxford fabric construction
Resistant up to -22 F
Four detachable windows
Waterproof finish prevents damage and mildew from melted ice and snow
Extremely lightweight and portable at a meager 22 lbs
Carry bag handle isn't expected to hold up for long
Marketed to fit up to 3 people, but that's far from the truth
Ice Cube Fishing Shelter, by Thunderbay
ThunderBay didn't waste a single square foot of space here. This three-man ice fishing shelter is designed to perfectly fit you and your mates, all without bumping elbows. Notice the extended sides where you'll find yourself sitting, accompanied by the six and a half foot tall ceiling for easy maneuvering. Everything is crafted out of 300D fabric for superior wind resistance and insulation, but there are a few shortcomings that you need to know about.
One of the main features that ThunderBay promotes is the light-blocking blackout shield. Truth be told, it's not nearly as powerful as they make it sound. While it's going to block out more light than a cheap model, you're still going to get some reflections off the ice and surrounding snow. Apart from that, ventilation is lacking with these small windows, so opening up the flap occasionally might be required.
With all that out of the way, we have to give credit for these one-of-a-kind high-quality self-tapping ice anchors that are included with your purchase. When folded up, this rather roomy ice fishing shanty weighs in at a very portable twenty-one pounds, perfect to slug over your shoulder without any complications. Be sure to also check out our list of the best fishing nets for more great items like this.
Key Features:
Primary 300D fabric construction
Six and a half foot tall ceiling
Replaceable hook and loop windows
Specification:
Brand

ThunderBay

Weight

21 pounds
High-end self tapping ice anchors work beautifully
Comfortable room for up to three people
Ventilation control could be improved
Blackout light filter is subpar
Eskimo QuickFish 6i Ice Fishing Shelter
If you're not a lone wolf when it comes to ice fishing, the Eskimo QuickFish 6i will definitely peak your interest. Designed to fit six people inside, you can take a whole team of fisherman out onto the ice with you. Or, you and your best bud can fish in relative comfort – just set up a couple of camp chairs inside, get a portable heater, and you're good to go. It covers a total area of 68 square feet, making it the biggest ice fishing shelter in Eskimo's range. 
Despite its large size, it's super easy to set up and take down. Just like the smaller Eskimo Ice Fishing Shelters, it has a hub design that takes around 60 seconds to erect. It takes a little longer to pack away but it's easy once you get the hang of it. Don't think that this quick set up design makes it feel like a cheap pop-up tent though. It's made from 600-denier insulated quilt fabric, which is 35% warmer than a non-insulated shelter.
When it's fully packed down, the tent fits into a cinch duffle bag that you can carry on your back. Weighing 40lbs, you wouldn't want to hike for hours with the bag but it's lightweight enough to carry for a short distance. Other features include self-tapping ice anchors, in-skirt ice anchor grommets, and high-quality zippers. 
Key Features:
Fits six people 
Capacity – 68 sq. ft. 
60-second set-up 
600-denier IQ insulated fabric 
Fits into cinch duffle bag 
Self-tapping ice anchors 
In-skirt ice anchor grommets
Specification:
Brand

Eskimo

Model

QuickFish 6i

Weight

40 pounds
Plenty of interior space 
Warm insulated materials 
Easy to set up and take down 
Heavy and large 
Some durability issues 
Clam Corporation Thermal X-Series 400
The Clam Corporation Thermal Hub Shelter is one of the toughest and warmest ice fishing shelters in the game. If you want to stay completely protected from the weather outside, you need this shelter. It's made from super-tough 900-denier thermal fabric and contains 90 grams of insulation per square meter. That's more than almost any other ice fishing shelter on the market. So, if you want to make sure you're warm and toasty, this is the tent for you. 
To add to that high-level of insulation, the X-Series shelter features Full Thermal Trap Technology. This basically works in the same way as your Thermos flask – it has two separate layers with a vacuum in the middle, which regulates the heat. It keeps the heat inside and will make your propane heater last much longer. 
Despite all this advanced technology, it's super easy to set up and pack away. From taking it out of the bag, you can have it up in less than a minute. Packing it away takes a little longer but only a couple of minutes. It's also worth mentioning that it boasts an impressive 64 feet of interior space – that should be plenty for you and a buddy to while away the hours on the ice. 
Key Features:
Fits four people 
Set up in less than a minute 
Made from 900-denier fabric 
90 grams of insulation per sq. mt. 
Full Thermal Trap Technology 
Heavy-duty poles and hubs 
Specification:
Brand

Clam Corporation

Model

X-Series 400

Weight

50 pounds
Impressive heat retention 
Lots of interior space 
Easy to set up 
More expensive than Eskimo shelters 
Ice Fishing Shelter Buying Guide
So what goes into a good ice fishing shelter? Keep your eyes peeled, and look for these aspects to get the best bang for your buck. At the end of the day, you have to want to spend hours on hours worth of time in your fishing shelters, so aesthetics, comfort.
Brand - Any time you're dealing with products that are designed to be used in extreme weather, the brand will define the quality, and quickly show (usually in user reviews and articles) whether or not it's a trustworthy product to go with. You can't fake quality when you're looking to hold up in subzero temperatures. We've done our best to only choose the most trusted brands with years of outstanding quality under their belt.
Reviews - User reviews help us determine our shortlist of ice fishing shelters that we're going to test for ourselves. While a hefty majority of user reviews are inarticulate and unhelpful, there's one in every ten that provides noteworthy information. There's no better way to determine what works and what's hyperbole, than looking at user reviews.
Prices - Price will always be a factor, and believe us when we say that there are plenty of overpriced "luxury" ice fishing shelters. You're not heading out on the ice for a tea party; you're going out to fish, and your ice fishing shelter should provide necessity and a few added benefits. We stuck to a fairly structured pricing guideline to keep everything affordable, without compromising on quality.
Features to Look for in Ice Fishing Shelters
Capacity - Who's going, and how much room do they need? Ice fishing can be a solitary experience, but it's also a good bit of fun to bring two friends, and use the frozen ground as the cooler for a few cold brews. Most ice fishing shelters are designed to hold between one and three people. Take your needs into consideration, and understand that while more is merrier, it's also going to hit you on the price tag when you jump up to a new tier.
Temperature Range - You know when the weather report says it feels like it's ten degrees colder than their readings indicate? If it feels that cold, then guess what: it is that cold. Look at ice fishing shelters with lower temperature ranges than you might need, so you can account for harsher conditions than the forecast foretold.
Material - The primary thing you need to be on the lookout for is temperature range, but that's going to be heavily influenced by what material is used, and how thick it is. Look for nylon and similar materials for help cut down on wind resistance, while also taking the overall design into consideration. Winter winds should hit the side of your shelter, and not penetrate it (unless the windows are detached).
Number of Detachable Windows - Ventilation is important. When there's three of you in the shanty, between body heat, breathing and the insulated walls, heat builds quickly. You don't want to start thawing the ice that you're all relying on for support (also, nobody likes a small, stuffy space). Detachable windows help with your comfort, but also ensure proper function of the ice fishing shelter itself.
Weight - You're slinging this over your shoulder to the ice spot, so don't kill yourself and wreck your joints. The total weight usually reflects the total user capacity, material thickness, and larger ice fishing shelters also come with more added benefits on average, such as internal storage.
Types of Ice Fishing Shelters
Hub - Generally lightweight and easy to move from one spot to another, these include more room for you to move around, but offer a shorter height than cabins. Hubs give you some extra room to pull back your elbows, pull your line out of the water, and perform other tasks besides just ice fishing while you're waiting for the line to bite.
Hubs have also been known to hold onto heat far better, so if you're going to an area with subzero temperatures and wind chill factors, a hub will protect you against wind and extreme temperatures. HAs a result, hubs also need to have more ventilation to ensure you don't start melting the ice with a bubble of body heat floating around.
Cabin - Cabins are your taller option. For taller gents, this is going to be the difference between function and comfort. While you'll be sitting down for the most part, this higher height does have its advantages, but is also a bit more difficult to carry. Cabins generally offer less square footage, but with the higher heights, the carry bag will be a bit longer.
Windbreaks - These are designed solely to help protect you from the dry, scratching of the wind. They offer little in terms of insulation, but you're going to be ecstatic when you take a gander at your wallet. Windbreaks are the most simplistic form of an ice fishing shelter you can find.
Flip-Style - This fishing tent style is one of the most portable fishing shelter types you can find. You're going to encounter heavier weights when carrying, but you'll also have more components and dimensions to your shelter.
Sign Up Now
GET THE VERY BEST OF GEARHUNGRY STRAIGHT TO YOUR INBOX