Eskimo Pop-Up Portable Ice Fishing Shelter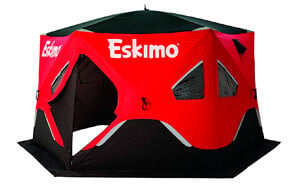 Eskimo Seven-Person Pop-Up Portable Ice Fishing Shelter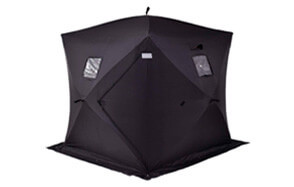 Tangkula Pop-Up Ice Fishing Shelter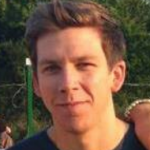 It's time to turn a hobby into a party with the best ice fishing shelters on the market. Whether you're bringing along a party of four, or you've just found yourself hooked on ice fishing (it's an addictive lifestyle), you're going to need a quality ice fishing shelter to serve a plethora of functions. We've taken everything into account, broken down each type of ice fishing shelter, and laid out the details that define a top-of-the-line ice fishing shelter. Before we dig into the specifics, let's take a look at the top six ice fishing shelters.
The Best Ice Fishing Shelter
Ice Fishing Shelter Buying Guide
So what goes into a good ice fishing shelter? Keep your eyes peeled, and look for these aspects to get the best bang for your buck. At the end of the day, you have to want to spend hours on hours worth of time in your fishing shelters, so aesthetics, comfort.
Brand - Any time you're dealing with products that are designed to be used in extreme weather, the brand will define the quality, and quickly show (usually in user reviews and articles) whether or not it's a trustworthy product to go with. You can't fake quality when you're looking to hold up in subzero temperatures. We've done our best to only choose the most trusted brands with years of outstanding quality under their belt.
Reviews - User reviews help us determine our shortlist of ice fishing shelters that we're going to test for ourselves. While a hefty majority of user reviews are inarticulate and unhelpful, there's one in every ten that provides noteworthy information. There's no better way to determine what works and what's hyperbole, than looking at user reviews.
Prices - Price will always be a factor, and believe us when we say that there are plenty of overpriced "luxury" ice fishing shelters. You're not heading out on the ice for a tea party; you're going out to fish, and your ice fishing shelter should provide necessity and a few added benefits. We stuck to a fairly structured pricing guideline to keep everything affordable, without compromising on quality.

Features to Look for in Ice Fishing Shelters
Capacity - Who's going, and how much room do they need? Ice fishing can be a solitary experience, but it's also a good bit of fun to bring two friends, and use the frozen ground as the cooler for a few cold brews. Most ice fishing shelters are designed to hold between one and three people. Take your needs into consideration, and understand that while more is merrier, it's also going to hit you on the price tag when you jump up to a new tier.
Temperature Range - You know when the weather report says it feels like it's ten degrees colder than their readings indicate? If it feels that cold, then guess what: it is that cold. Look at ice fishing shelters with lower temperature ranges than you might need, so you can account for harsher conditions than the forecast foretold.
Material - The primary thing you need to be on the lookout for is temperature range, but that's going to be heavily influenced by what material is used, and how thick it is. Look for nylon and similar materials for help cut down on wind resistance, while also taking the overall design into consideration. Winter winds should hit the side of your shelter, and not penetrate it (unless the windows are detached).
Number of Detachable Windows - Ventilation is important. When there's three of you in the shanty, between body heat, breathing and the insulated walls, heat builds quickly. You don't want to start thawing the ice that you're all relying on for support (also, nobody likes a small, stuffy space). Detachable windows help with your comfort, but also ensure proper function of the ice fishing shelter itself.
Weight - You're slinging this over your shoulder to the ice spot, so don't kill yourself and wreck your joints. The total weight usually reflects the total user capacity, material thickness, and larger ice fishing shelters also come with more added benefits on average, such as internal storage.

Types of Ice Fishing Shelters
Hub - Generally lightweight and easy to move from one spot to another, these include more room for you to move around, but offer a shorter height than cabins. Hubs give you some extra room to pull back your elbows, pull your line out of the water, and perform other tasks besides just ice fishing while you're waiting for the line to bite.
Hubs have also been known to hold onto heat far better, so if you're going to an area with subzero temperatures and wind chill factors, a hub will protect you against wind and extreme temperatures. HAs a result, hubs also need to have more ventilation to ensure you don't start melting the ice with a bubble of body heat floating around.
Cabin - Cabins are your taller option. For taller gents, this is going to be the difference between function and comfort. While you'll be sitting down for the most part, this higher height does have its advantages, but is also a bit more difficult to carry. Cabins generally offer less square footage, but with the higher heights, the carry bag will be a bit longer.
Windbreaks - These are designed solely to help protect you from the dry, scratching of the wind. They offer little in terms of insulation, but you're going to be ecstatic when you take a gander at your wallet. Windbreaks are the most simplistic form of an ice fishing shelter you can find.
Flip-Style - This fishing tent style is one of the most portable fishing shelter types you can find. You're going to encounter heavier weights when carrying, but you'll also have more components and dimensions to your shelter.