Last updated:
26 Oct 2020
9 Best Drift Trikes (Review) In 2021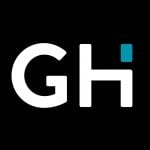 This product guide was written by GearHungry Staff
Published
January 17, 2020
Support us! GearHungry may earn a small commission from affiliate links in this article.
Learn more
Remember being a kid? We wish these were more popular when we were little. Drift trikes use caster-style back wheels to offer a high-octane experience. It's an absolute blast to skid around at high speeds on one of these. Drift, slide, and scrape the pavement in your quest for adrenaline, and make sure you do it on one of the best drift trikes available. We've covered every feature from the cream of the crop, and explained just what goes into a premium, thrill-inducing drift trike.
The Best Drift Trike
Drift Trike Buying Guide
How We Chose Our Selection Of The Best Drift Trikes
Price – When isn't the sticker important in any purchase decision? Manual drift trikes will be the most cost-effective type to go for. We kept a keen eye on the average cost range to avoid overpriced trikes. Prices are obviously going to be different for a motorized drift trike verse a standard pedal-powered one, and those prices usually climb by about 40% or so on average. It all depends on the voltage of the battery and the age range (which will also dictate weight limits and amount of steel used in the frame).
Brand – The best drift trikes are made by the best brands—the most memorable ones, like Razor and Huffy. There are plenty of products that you could say, "What's the difference between this and the knock-off?"—anything that your children are going to be riding on is exempt from that bit of money-saving savviness. Known brands rely on their good name to continue pushing sales, so it's important to get a drift trike from a company that knows what they're doing.
Reviews – User reviews help us weed out the questionable and bad products that you can find online. There's a ton of knock-offs for drift trikes, and there's nothing like hearing from the court of public opinion on the benefits, drawbacks, and the nitty gritty of owning certain drift trikes. This allows us to make a shortlist of products to test and see for ourselves just how good they are.
Features To Look For In Drift Trikes
Size – Drift trikes usually fit within brackets that center around specific age ranges. Getting custom-sized ones (whether for children or adults) can be expensive and hard to find, so pre-built sizing works best. Look at the length of the frame and the diameter of the casters/front wheel to determine if the size is adequate. Also pay close attention to the distance from the pedals to the seat.
Design – Trikes are made differently, but they usually follow two design types. You have the traditional trike with the handlebar and low bucket seat, and then you have handles by your side where you use your feet to steer. Honestly, it just comes down to preference since both trikes are viable choices. Each are capable of great turn radiuses, handling, speed, and don't pose any drawbacks in contrast to the other type. This will come down to the rider's preference.
Seat – Trike seats are lowered; it's just kind of what you should expect. However, the seats come in different quality levels, and they're fairly easy to spot the differences between basic and premium seats. The lower the price, the more likely you are to get a very thin piece of plastic as a seat. Generally, that makes it uncomfortable and doesn't really hold up to the weight rating range. If it looks like it's the same thickness as Tupperware, then there's a problem.
Speed – Your drift trike frame, front wheel and handlebar design all dictate speed. You need a lightweight, strong, yet aerodynamic frame design to help you cut through the wind. The front wheel is where all of that kinetic energy pulls the drift trike, while the casters work to redistribute that energy while you drift and glide. Casters are important; make sure they're well-oiled and maintained properly, and free of debris to continue good speeds. You want all steel casters.