Best Drift Trikes In 2022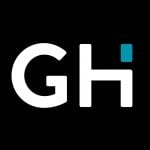 This product guide was written by GearHungry Staff
Last Updated
January 17, 2020
GearHungry Staff
GearHungry Staff posts are a compilation of work by various members of our editorial team. We update old articles regularly to provide you the most current information. You can learn more about our staff
here
.
GearHungry may earn a small commission from affiliate links in this article.
Learn more
Remember being a kid? We wish these were more popular when we were little. Drift trikes use caster-style back wheels to offer a high-octane experience. It's an absolute blast to skid around at high speeds on one of these. Drift, slide, and scrape the pavement in your quest for adrenaline, and make sure you do it on one of the best drift trikes available. We've covered every feature from the cream of the crop, and explained just what goes into a premium, thrill-inducing drift trike.
The Best Drift Trike
Razor RipRider 360 Caster Drift Trike




Remember Razor? They never went anywhere; they just weren't as relevant. Since the rise of drift trikes, they've come out of the woodwork to bring us the RipRider, which is equipped to handle. Safety is obviously going to be a big concern, which is why Razor has an optional kit that includes four pads with wide surface coverage to account for all manners of slips and spills. Tipping over is going to be a challenge though since Razor included all-steel caster-style wheels in the back.
They're great at quickly changing direction, but this trike doesn't come without its downsides. For one, it's a limited size, and the height range ends at around 50-52" before it starts getting uncomfortable to use. Now that's obviously still a long ways away, but it's something to take into account depending on the age and height of your child. Those safe caster wheels we talked about should only be used on pavement, by the way. Most drift trikes can handle a bit of off-road dirt path action, but this one will get jammed up fairly quickly. More than a few feet into the dirt, and it'll just jam right up. As for the durability, you can expect to have this for a long time to come. The steel frame remains lightweight at under 20 lbs. for the entire trike, but it also provides excellent strength and resistance in all environments. Grab onto the MX-style handlebars, and leave a dust cloud behind you. For more awesome options for your kids, check out our guide to the best balance bikes.
Key Features:
Lightweight frame keeps trike under 20 lbs.
MX-style handlebars for ultimate control
High-impact front wheel handles hills very well
Specification:
Brand

Razor

Model

20036542

Weight

15 pounds
No resistance while drifting thanks to the steel caster wheels
Solid steel frame provides maximum durability
Absolutely zero off-road use (even basic dirt paths)
Not much room to grow
Razor FlashRider 360 Caster Drift Trike

We know we've already featured a couple of Razor drift trikes on this list already but they have this market pretty well cornered. If you're looking for the undisputed king of drift trikes, you've got to pick Razor. This next trike – the Razor FlashRider 360 Caster Trike – is almost exactly the same as the Razor Riprider 360 we featured as our Best Choice product. The only difference really is the inclusion of an exciting Spark Bar that creates a trail of pyrotechnic sparks as your kids drift around. This feature definitely isn't necessary but it adds an element of excitement to every ride. 
One of the reasons this award-winning style of drift trike is so popular is that it's super easy to ride. The large front wheel is controlled by the pedals, providing plenty of speed and control, while the dual inclined caster drift around at the back. For added control, it has large MX-style handlebars with rubber grips that sit at eye-level for that Harley-Davidson feel. There isn't much to say about this drift trike except that it has been winning the hearts and minds of kids since the 1970s, and it's just as fun today. 
Key Features:
Hi-impact front wheel 
Inclined rear caster wheels 
Spark Bar (cartridges sold separately)
MX-style handlebars with rubber grips 
Lightweight steel frame 
Max weight capacity – 160lb
Specification:
Brand

Razor

Model

Flashrider 360

Weight

17.5 pounds
Popular since the 70s 
Easy to drift 
Comes with an exciting spark bar 
Won't go off-road 
Not the most durable 
TRIAD Drift Trike Notorious 4

If you really want to go all out and buy the best drift trike on the market, the TRIAD Notorious 4 has to be a serious consideration. This beast isn't designed for kids. It's a genuine drift trike built for adults that want to add an element of danger to their commute (actually, if we're being honest, we wouldn't recommend riding it to work). To really understand why this product is so good, you need to take it for a test ride. We can't really do it justice in this review. Instead, we'll just tell you about some of the features.
It has an exclusive Snakehead gusseted twin-tube frame, a Sentinel platform, a Commander Elite 4130 front fork, an Oath Slim Jim headset, an anodized oversized handlebar, an Oath tracker 20" front wheel, and two Oath 49er PP back wheels. If none of that means anything to you, trust us that this drift trike has all of the best fittings in the Triad range. It's designed to last a lifetime and provide high-end performance every time you ride. 
Key Features:
Snakehead gusseted twin tube frame
Sentinel platform
Commander Elite 4130 front fork
Oath Slim Jim headset
Anodized oversized handlebar
Oath tracker 20" front wheel 
Oath 49er PP back wheels
Specification:
Brand

Triad

Model

Notorious 4

Weight

31 pounds
Super high-quality materials 
High-end performance 
Looks amazing 
Razor Power Rider 360 Electric Tricycle

Razor takes both top spots in the hunt for the best drift trike, and they've jumped in with both feet on this one. This fully electric model gives you a half-hour of runtime on a single 12 V battery charge and doesn't take much time to charge at all (1-2 hours). Everything is built out of steel, rubber, and a touch of plastic on the exterior motor housing. The logo on the front of the trike won't fade easily, either—the plastic is partially UV-resistant, meaning it won't sun bleach unless it's left stationary for long periods of time. Normal play will ensure that the aesthetics are upkept.
The major flaw in Razor Power Rider 360 Electric Tricycle is that the pedals are just footholds because it's strictly electrically operated. It would be nice if you had the option to manually drive it back once the battery died, but that's not the case. The unit is pretty heavy, so carrying it back wouldn't be a good time. Other than that, the only other major gripe is that the seat is a bit flimsy. If you get near the 120 pound weight limit, the seat might bend and warp with use. The steel frame will stand the test of time, and Razor gives you a 90-day warranty for manufacturer defects. We both know it's going to get plenty of playtime before that time limit is up. You may also like some of the best kid's bikes from our list, so don't forget to check them out.
Key Features:
120 pound weight capacity
Durable steel frame
Semi UV-resistant plastic exterior doesn't get sun bleached
Specification:
Brand

Razor

Model

20136401

Weight

4.85 pounds
Completely uninhibited 360 degree turning
30 minutes of use on a quick-charging battery
Seat is pretty thin, gets to be a problem if nearing weight limit
No manual option once battery drains




Back at it with Razor. They've taken a more Tonka-inspired aesthetic to this trike, and made it a bit bulkier than their other models. This is designed with downhill in mind, so you can drift while gaining excellent momentum and skidding past the competition. The unique back wheels make for rapid, yet controlled 180 degree turns, but don't expect them to hold up forever. Replacement wheels will need to be applied annually.
That's a design flaw on Razor's part, and the other is the inconsistent welding during assembly. Before you let anyone ride this, go over the frame to ensure you don't have to sand down any rough spots at the joints. While that can be inconvenient, Razor DXT Drift Trike does offer a 198 lbs. weight range thanks to the durable steel frame, and steel wire brakes to handle quick stops on your downhill journeys. If you are also searching for equipment for your bicycle, check out our top picks of the best bike cleaning spray.
Key Features:
Maximum weight capacity of 198 lbs.
Steel wire handle brakes for reliability
Built for downhill use
Specification:
Brand

Razor

Model

20030501

Weight

19.4 pounds
Wide back wheels still allow drifting, but it's much more controlled
Pro grips on motocross-style handles grant dominant control
Rear wheels need to be replaced annually
Inconsistent/rough assembly welding
Tribby Drift Electric Trike

Tribby hit a lot of great points that you want in a drift trike, and had a few oddities that we weren't expecting. First and foremost, Tribby Drift Electric Trike is built tough as nails, and it's going to take a hurricane to bring it down. The steel frame features a solid battery housing to store that automobile-grade lithium battery pack, 143 lbs. of rider weight, and a two-gear quick-release structure for fast adjustments. It's going to last, but it's also going to weigh a ton.
It's odd because it's compact and portable, but it weighs nearly 40 lbs. at the same time. It won't take up much space, but it's going to be difficult to move in and out of spots while packing for travel. It also caps off at around 7.44 MPH as a max speed, where we've seen an average of 9 to 11 in other models. It's built tough and won't give out on you, but it is slightly limited in contrast to other drift trikes that we've seen. Be sure to also check out our guide to the best bike mirrors for more amazing products like this.
Key Features:
Maximum weight capacity of 143 lbs.
Rear casters are low profile and not prone to breakage
Runway-shaped handlebar for a go-kart feel
Specification:
Brand

Tribby

Weight

44.1 pounds
Designed to be portable and compact for travel
Powerful lithium battery pack lasts longer than average
Weighs nearly 40 lbs.
Max speed is around 7.44 MPH
Huffy Green Machine Trike




Huffy is one of those brands where you're supposed to expect quality, and to be completely transparent, our expectations of them were very high. They hit most of those marks, especially when you look at the durability of the bucket-style seat and comfortable user interface. You'll be able to drift easily, as if it were an extension of yourself. That seat we mentioned is a bit uncomfortable though, so you might have a sore spot on your lower back at the end.
Huffy Green Machine Trike features a fully adjustable knob system so you can spin and slide easier, and have it grow with the rider/adjust to find the right gap from pedal to foot. When it arrives, the tires are usually flat (ours were deflated), so there's an extra step involved before you can actually hit the pavement. It's durable, the large back wheels help for great control on your steering, and it's wildly inexpensive—Huffy made a great drift trike, they could just do a little bit better as well. You may also like some of the best bike speedometers from our list, so take a moment to check them out.
Key Features:
Fully adjustable knob system for spins and slides
Comes in two sizes for different age ranges
180 lbs. weight limit
Specification:
Brand

Huffy

Model

98228

Weight

36 pounds
Large back wheels allow for controlled steering and quick drifting
Durably bucket-style seat doesn't shift when you drift
Seat can make your lower lumbar sore after minimum use
Tires arrive flat (on average)

The Razor Drift Rider is the most modern drift trike on this list. Powered by a high-torque, direct-drive hub motor, it can achieve speeds of 9mph (14km/h), making drifting even more fun than ever before. Of course, battery-powered motors always come with one limitation – the battery life. Fortunately, the lithium-ion battery gives you around 40 minutes of continuous use (and takes around five hours to charge up). That's much better than most battery-powered ride-ons and you could buy an extra battery to extend the playtime. 
To handle this power, the Razor Drift Rider has a steel torsion frame, an airless front tire, and dual-inclined caster rear wheels. Like the other drift trikes in Razor's range, the back wheels move around freely allowing you to perform huge drifts. For control, this trike features 3-D steering, allowing the rider to lean into the bends. 
Key Features:
100-watt high-torque motor 
Max speed – 9mph (14km/h)
40 minutes of continuous use 
Takes five hours to charge 
Steel torsion frame 
3-D steering 
Specification:
Brand

Razor

Model

Drift Rider

Weight

24.4 pounds
Impressive power 
High-quality frame 
Easy to control 
Decent battery life 
Some problems with the battery not charging
Triad Drift Trike Underworld 4

Don't be put off by the fact that the Triad Underworld 4 doesn't have a lot of customer reviews on Amazon. It's the latest in Triad's Underworld series and has a huge reputation on the drift trike market. In fact, we think it's the best pedal-powered drift trike in the game. Suitable for both kids and adults (up to a maximum weight of 220lbs), it offers an impressive level of build quality that sets it apart from the other products on this list. 
The Snakehead gusseted twin-tube frame is made from high-tension steel, which allows it to handle the force of changing direction quickly. The front wheel is a 20-inch bike wheel with an extra-thick Oath Swerve tire, ABEC 5 wheel bearings, and a Commander V brake for control. On the back, it has two Oath 49er PP wheels that drift freely, making it a constant challenge to stay in control. No matter how hard you look, you won't find a drift trike with more mod-cons than the Triad Underworld 4. 
Key Features:
Snakehead gusseted twin-tube frame
20-inch bike wheel 
Oath Swerve tire
ABEC 5 wheel bearings
Commander V brake
Oath 49er PP back wheels 
Max weight capacity – 220lbs
Available in two colors 
Specification:
Brand

Triad

Model

Underworld 4

Weight

34 pounds
Super high-quality frame 
High-end fittings 
Suitable for kids and adults 
Looks amazing 
We can't find anything wrong with it
Drift Trike Buying Guide
How We Chose Our Selection Of The Best Drift Trikes
Price – When isn't the sticker important in any purchase decision? Manual drift trikes will be the most cost-effective type to go for. We kept a keen eye on the average cost range to avoid overpriced trikes. Prices are obviously going to be different for a motorized drift trike verse a standard pedal-powered one, and those prices usually climb by about 40% or so on average. It all depends on the voltage of the battery and the age range (which will also dictate weight limits and amount of steel used in the frame).
Brand – The best drift trikes are made by the best brands—the most memorable ones, like Razor and Huffy. There are plenty of products that you could say, "What's the difference between this and the knock-off?"—anything that your children are going to be riding on is exempt from that bit of money-saving savviness. Known brands rely on their good name to continue pushing sales, so it's important to get a drift trike from a company that knows what they're doing.
Reviews – User reviews help us weed out the questionable and bad products that you can find online. There's a ton of knock-offs for drift trikes, and there's nothing like hearing from the court of public opinion on the benefits, drawbacks, and the nitty gritty of owning certain drift trikes. This allows us to make a shortlist of products to test and see for ourselves just how good they are.
Features To Look For In Drift Trikes
Size – Drift trikes usually fit within brackets that center around specific age ranges. Getting custom-sized ones (whether for children or adults) can be expensive and hard to find, so pre-built sizing works best. Look at the length of the frame and the diameter of the casters/front wheel to determine if the size is adequate. Also pay close attention to the distance from the pedals to the seat.
Design – Trikes are made differently, but they usually follow two design types. You have the traditional trike with the handlebar and low bucket seat, and then you have handles by your side where you use your feet to steer. Honestly, it just comes down to preference since both trikes are viable choices. Each are capable of great turn radiuses, handling, speed, and don't pose any drawbacks in contrast to the other type. This will come down to the rider's preference.
Seat – Trike seats are lowered; it's just kind of what you should expect. However, the seats come in different quality levels, and they're fairly easy to spot the differences between basic and premium seats. The lower the price, the more likely you are to get a very thin piece of plastic as a seat. Generally, that makes it uncomfortable and doesn't really hold up to the weight rating range. If it looks like it's the same thickness as Tupperware, then there's a problem.
Speed – Your drift trike frame, front wheel and handlebar design all dictate speed. You need a lightweight, strong, yet aerodynamic frame design to help you cut through the wind. The front wheel is where all of that kinetic energy pulls the drift trike, while the casters work to redistribute that energy while you drift and glide. Casters are important; make sure they're well-oiled and maintained properly, and free of debris to continue good speeds. You want all steel casters.
Sign Up Now
GET THE VERY BEST OF GEARHUNGRY STRAIGHT TO YOUR INBOX