Best Discus In 2022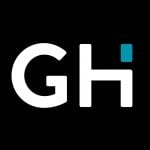 This product guide was written by GearHungry Staff
Last Updated
February 3, 2020
GearHungry Staff
GearHungry Staff posts are a compilation of work by various members of our editorial team. We update old articles regularly to provide you the most current information. You can learn more about our staff
here
.
GearHungry may earn a small commission from affiliate links in this article.
Learn more
Track and Field isn't all about the heart-stopping, if a little sudden, the excitement of the 100 Meters, nor is it only about the tests of endurance for the 4000 Meters. Along with these demonstrations of just how fast and determined humans can really be (with a whole lot of practice, motivation, and dedication), you get to experience great feats of strength that would shock the ordinary person. One of these events is the unique and curious Discus Throw, and the best discus is what we're discussing (ha) today.
While it may not have the flash and sizzle of the more popular Track and Field events, the discus is still a well-respected occasion at every Olympic and World Championships. More than a glorified frisbee, it gives those who aren't all that keen on running a chance to flex their athletic muscles and find an alternative (but no less respectable) route to glory.
Whether you're a school kid looking to explore a different kind of sport to excel at, or an adult looking to relieve your glory days (because you could have gone pro, were it not for that shoulder injury), we've found the most reliable and high-quality discuses to show off your skills.
The Best Discus
Port a Pit Black Rubber 1KG Practice Discus
While not the flashiest option we could have selected our pick for the best discus you can buy whether experienced or beginner is the Port a Pit Black Rubber 1KG Practice Discus. Made from hard rubber, it's tough and durable, which is perfect for when you've still not quite got down the right aiming technique, as it's likely to suffer scuffs and mars if (or when) it doesn't land on soft grass, but hard, abrasive concrete. This makes it a suitable training discus, but it wouldn't be accepted in competitions.
As a practice option, though, it's ideal for high school and middle school level discus throwers learning to perfect their technique, and it's easy to hold to help them master all the basics before they head out to their first competition. It's also the same diameter as standard tournament discuses, so they will feel comfortable when the stakes a slightly higher and pride and glory are both on the line. It's affordable and durable, with temperature-resistant rubber to prevent warping in hotter environments to ensure high-quality performance throughout the year to ensure you or your kid can get the most from the discus. For more amazing sports equipment, check out our guide to the best squash racquets.
Key Features:
Hard rubber
Designed for training
Suitable for high school and middle school level
Affordable
Same diameter as competition discus
Easy to hold
Temperature-resistant
Specification:
Brand

Port a Pit

Model

ARD1.0XX

Weight

2.4 Pounds
Champion Sports 1.0KG Rubber Practice Discus
The Champion Sports 1.0KG Rubber Practice Discus is another simple but effective choice and an excellent alternative if you'd prefer exploring a different brand. At just 1KG (we say, having never thrown discus competitively), it's a suitable weight for juniors, making it a superb entry-level option, while still matching the feel of metal and carbon discs to get them used to when they finally hit the big time. The smooth rubber edges make it easy and comfortable to hold as they charge up their throw, and despite the rubber construction, it's still durable enough to resist dents or breaks should it collide with something they didn't intend to hit.
Unlike other options, it's gentle on indoor floors, too, making it even more suitable for beginners, and could even prove useful for younger kids who are curious about throwing discs as far as they can, although it'll likely not be that far at that age. With an accurate weight, it's a decent introduction to discus throwing for younger enthusiasts both at school or recreationally and the material is long-lasting enough that it won't matter if (and when) they leave it outside overnight. You may also like some of the best boomerangs from our list, so check them out.
Key Features:
Suitable weight for juniors
Matches feel of metal and carbon discus
Smooth rubber edges
No dents or breakage
Gentle on indoor floors
Easy to grip
Excellent for beginners
Specification:
Brand

Champion Sports

Model

1.0KR

Weight

4 ounces
Nelco Official Black and Rubber Discus 1.6K
After graduating from single kilogram discus, you can test your skills with the Nelco Official Black and Rubber Discus 1.6K which meets the official weight and specifications of competition and also meets the High School requirements to make it suitable for practice in gym class. And while you'll likely use it more on the school field, it's also suitable for the competition, and the tough rubber prevents too many, if any scratches to keep it in top condition. Along with this protection, it's well balanced and easy to hold and throw to ensure quality results after releasing it and you'll notice that it matches the flight of even more expensive options.
Even though it'll be used by older students more than the younger ones, it's still a decent beginner option, especially if you've got a budding Hulk in the classroom ready to let loose. The reliability and quality means you can get equal results both at home and at school, and even at the local park on weekends if you (or your kid) just can't help but throw the discus at every opportunity. If you do this, though, try not to clatter anyone on the skull. For more cool products fitness enthusiasts will love, check out our guide to the best medicine balls.
Key Features:
Molded to official weight and specs
Suitable for practice and competition
Meets NFHS specifications
Suitable for junior and high school use
Well balanced
Easy to throw
Excellent for beginners
Specification:
Brand

Nelco

Model

1101447

Weight

3.9 Pounds
Martin Sports Abs Plastic Discus 1KG
You might think paying over $20 for a discus is madness, and it's nothing but Big Sport wanting to bleed you dry of your hard earned cash, but just one afternoon using the Martin Sports Abs Plastic Discus 1KG will have you changing your tune quicker than you've realized you've let go at entirely the wrong time. The side plates deliver a different design and style to what we've seen already and it boasts high impact resistant side plates to ensure better durability and longevity, which is perfect for when you horribly misjudge the distance.
The rim weight measures at 80%, making it better for high level players compared to beginners, although it's still suitable for kids as long as they have a little previous discus experience before taking a throw. As for the rest of the discus, its plastic construction is easy to hold and throw, and it's suitable for both school, park, and home use with little chance of mistakes. The vibrant red color makes it easy to identify on the field and stops anyone else running off with your discus, while the combination of tough plastic and steel outer rim means you've got many years guaranteed to perfect your technique. Your kids will also like some of the best dodgeballs from our list, so check them out and pick your favorite.
Key Features:
80% rim weight
High impact side plates
Suitable for kids
Plastic construction
Excellent for home practice
Decent price
Vivid red color
Specification:
Brand

Martin Sports

Model

FD1

Weight

2.2 Pounds
Nelco Challenger Discus 1.6K
While the Clintz is a decent option for those looking for value and convenience, the Nelco Challenger Discus 1.6K is undisputedly the best discus for those who are getting serious about being the very best discus thrower in this state and the next (and the next, and, well you know). It boasts a 73% rim weight, putting it solidly between beginner and expert, although it's better for more skilled throwers than those just getting started. It also meets the specifications set forth by the National Federation of High Schools so you can feel confident it possesses all the features to help your students become renowned discus throwers other school will fear.
It's comfortable to hold with plastic plating and a protected rim to ensure longevity which also ensures better throwing accuracy and better distance when you release. It's suitable for both competition and dual practice sessions, too, although it's so good to look at and use, you may be tempted to use it only when it matters. In between, you can find a more affordable practice discus, but if you want to make a splash and show you and your student mean business when it comes to the big meet, this is something that will make others stop and take notice. For all baseball fans, we have prepared our selection of the best baseball bats, so be sure to check them out.
Key Features:
Plastic plated
73% rim weight
Meets NFHS specifications
Suitable for high school and beginners
Comfortable
Well balanced
Good throwing distance
Specification:
Brand

Nelco

Model

1101386

Weight

5 Pounds
Our final pick is a more traditional design, and the Nelco Wood Discus 1Kg is something you'd more likely seer at Olympic games long gone past. However, this traditional design takes nothing away from the quality and actually looks much cooler and much classier than more modern discus. It's not always about looking good, though, and so this might not interest you right now, but with laminated wood and a unique style, it's still an excellent way to show how much passion you have for an often underappreciated game.
It meets competition weight requirements so you can use it when attending meets, maybe complete with ultra-short athletic shorts and a smart but also painfully pre-1950s mustache just to finish the look. It also allows for a smooth release and offers a decent flight path to help you maintain the quality expected of you by now. Well balanced, easy to hold, and with durable plating this wood discus may not be what everyone's looking for, but you never know how good it will be until you try it out. Our guide to the best baseballs features some awesome products baseball fans will love.
Key Features:
Laminated wood
Competition weight
Better looking than rubber discus
Comfortable to hold
Smooth release
Decent flight
Well balanced
Specification:
Brand

Nelco

Model

1101423

Weight

2.38 Pounds
Sign Up Now
GET THE VERY BEST OF GEARHUNGRY STRAIGHT TO YOUR INBOX