STIGA Pro Carbon Ping Pong Paddle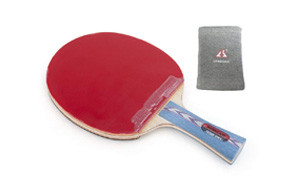 DHS HURRICANE-II Tournament Ping Pong Paddle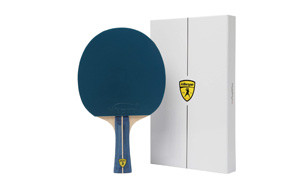 Killerspin JET200 Table Ping Pong Paddle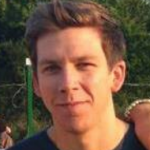 If you didn't have a ping-pong table or tennis table as a kid, then you most likely had a relative or neighbor who did. It was the perfect way to spend an afternoon and it could get pretty intense and competitive. Losing to your little brother simply wasn't an option.
Today, table tennis, the upgraded version of ping pong, is serious business. So serious that in 1988 it became an Olympic sport. So what does it take to be a world class ping pong player? The obvious criteria are speed and agility. For a game that is pretty much played standing in one square meter, it's pretty fast-paced. Then comes the equipment. Every player worth his weight in Olympic gold has his own paddle. We'll look at some of the best ping pong paddles that will help you improve your game at the table.
The Best Ping Pong Paddle
Ping Pong Paddle Buying Guide & FAQ
How We Chose Our Selection Of Ping Pong Paddles
Brand - Choosing the right brand of ping pong paddles is your reassurance that you are purchasing a quality piece of sporting equipment. We chose brands from manufacturers that understand the sport, the science and the dynamics involved in playing table tennis.

Quality - Even the best ping pong paddle is going to take a considerable pounding which means quality is important. We look for a flared, ergonomic handle made of top quality wood for superior handling. The other materials used to make ping pong paddles also need to be top notch so we looked at the type of rubber used. This sort of quality will ensure you can play table tennis at a professional level, but also enjoy playing for fun too.
Reviews - Buyers' experiences are always a good indication of how well a product performs so we like to check the reviews of people who have actually used the product. When it comes to the best ping pong racket, we looked for those that had the most positive customer reviews. Reviews are a great way to get a feel for a product without buying it first.
Price - When choosing a selection of ping pong paddles, we look at a range of prices to suit every budget. Value for money is also important so whether the best table tennis paddle is at the higher end of the price range for professional players, or a little more affordable for beginners, quality should not be compromised.
Features To Look For In Ping Pong Paddles
Playing Style - Some players like to play a fast charged game, others like to play more in attack mode. Then there are other players whose main focus is on ball control, while others like to play defensively. Some paddles also offer a lot more spin than others so this will also appeal more to some players than others. The key is to try a few different paddles to find the best table tennis bat for you.
Material - There are a few basic components that go into making a ping pong paddle. They include the wood that is used in the handle and blade, the rubber outer layer, the sponge underneath the rubber and the glue used to keep it all together. The blade, also known as the body of the paddle is designed for control and speed. The type and density of the rubber will depend on a player's particular style and the handle, which is usually made of wood may be flared or not, depending on how the player likes to grip the paddle.
Performance - Most seasoned players want a paddle that will give them a great deal of spin. This high powered spin makes it difficult for the opponent to return the ball. How the paddle is held also assists with maintaining precision so an ergonomic handle is also going to help in the overall performance of the player's game.

Weight - If you like to hit the ball with a lot of topspin, then a heavier ping pong paddle may be preferable. Hitting a topspin may be a little difficult with a heavier bat, but if hit correctly, the shot can be devastating. A light paddle generally gives the player the ability to hit the ball a little faster, and slice them over the net. Whether you like to play offensively, defensively or you consider yourself an all-around player, you need a paddle that is comfortable to hold with the weight being appropriate for the type of spin you like to put on the ball when you hit it.
Blade Layers - The blades of a ping pong bat usually have three, five or seven layers of wood. There is also a layer of sponge that is glued under over the layers of wood and is then covered with the final rubber layer. The thicker, heavier paddles have multiple layers and are all-around players and those who love to hit a fast spin prefer, more layers and other players may prefer fewer layers on the blade which will make it lighter.
Rubber Textures - The best table tennis racket will have two different sides. One side is usually dimpled and the other side will most likely be smooth. The dimpled side has bumps commonly referred to as pimples. There are two main types of pimples, and they are either long or short. The short ones are great for offensive players who like to block or return the hit with speed, the long pimples are more suitable for those who like to play more defensively.
The other side of the ping pong paddle is generally a lot smoother and this smoothness allows for different types of ball strokes and may appeal more to professional players.
Sponge Thickness - Ping pong paddles have a layer of sponge underneath the top rubber layer. For the most part, the thicker sponge will usually be better paired with the rubber suitable for offensive playing, while the thinner sponge will be better suited for the style of defensive players.
The thickness of the sponges can vary from 2.0 or 2.5 mm for the offensive style of play, while a sponge thickness of 1.0 or 1.5 mm will work well with defensive players.

Key Tips to Advance Your Ping Pong Game
Know What Spin Works For You – Every player has his own style of player and favors a particular spin more than others. Once you discover yours, you'll go a long way to improving your game.
Learn The Correct Angle Of Your Paddle – Whether you are hitting, serving or returning serve, learn how to correctly hold the paddle. The angle you hold the paddle can make all the difference to your game.
Practice, Practice, Practice – There is no real secret to becoming a great ping pong player. Practice is the key to your success. Whether you practice with a friend or with a coach is up to you, but keep practicing.
Use Your Body – How you position your body at the table will make you or break you in the world of ping pong. You need to have the right stance at the table and be ready to return the hit fast. It will also help you if you can use your whole upper body to return your opponent's ball with a forehand.
Ping Pong Paddle FAQ
Q: What Is A Ping Pong Paddle?
A: A ping pong paddle is a small tennis racket or bat used to play the game of ping pong or tennis. The paddle itself is of a solid and made up of layers of wood, sponge, and rubber with a short wooden handle.

Q: What Is the Difference between the Red and Black Side on Ping Pong Paddles?
A: Ping pong paddles can come in a range of colors, however, for professional competition one side must be red, and the other black. One side may be made of a dimpled rubber for more spin and a smoother side for more ball control. The color differences make it easier for the player to determine which side to use to hit the ball in a certain way.
Q: How Should I Maintain My Ping Pong Paddles?
A: You should clean your paddle regularly using tepid water with a mild detergent and a soft cloth. You should also inspect the rubber to ensure it is not separating from the blade.
Q: Is Ping Pong different To Table Tennis?
A: Once upon a time, ping pong and table tennis were pretty much the same game. Since 2011, the games have become somewhat different from each other. Table tennis plays the best of 11 points, over 7 games and ping pong you need to win 15 points and the best of 3 games. Table tennis is played at a much higher pace and has become an Olympic sport.