GearHungry may earn a small commission from affiliate links in this article.
Learn more
Fitness Programs
The first step to getting in great shape is deciding how you're going to do it. We've all been for a half hour jog because we felt bad about our belly fat. But one short jog isn't going to solve your problems. You need a plan. This involves choosing a fitness program that works for you and creating measurable goals that you can work towards.
All of the fitness programs mentioned in this article should work alongside a balanced diet, otherwise, you will be fighting a losing battle. Create a diet plan, invest in a protein shaker and high-quality protein powder, and stock up on energy bars. This will make any fitness regime work 10 times better.
In this article, we're going to look at how to decide on your fitness program and then give you some examples you could try.
Step 1: Decide Your Fitness Goals
Deciding what you want out of your fitness program is essential. Without doing this, you will end up aimlessly strolling around the gym, doing 5 minutes on the treadmill and munching on a protein bar. Here are a few examples of fitness goals –
To get a shredded six-pack – This is one of the most common fitness goals, everyone wants a six-pack.
To get super strong – Feeling weedy and want to build up your strength
To look good naked – Who doesn't want to feel good in their own skin?
To build up stamina – Either you're running a marathon or need stamina for something else…
To improve your health – The doctor has told you that you need to get in shape.
You might not have found your fitness goals on this list. They will be personal to you and you might need to do some soul searching to find out what you really want. But once you know why you are looking for a fitness program, it will become much clearer.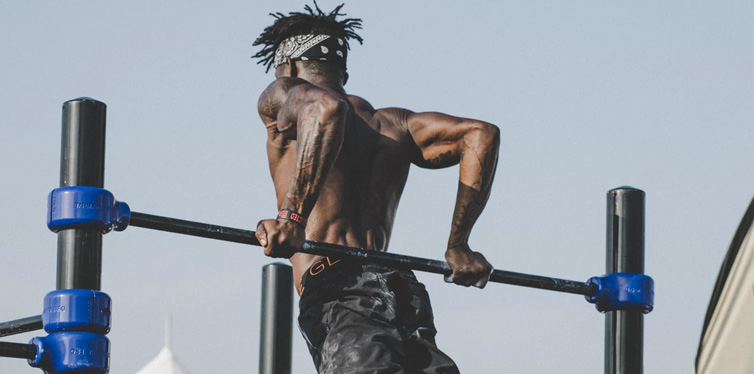 Step 2: Work Out Your Fitness Personality
The next step is about being honest about how you work out. Some people hate the gym or feel embarrassed about working out in public. Others use fitness as a way of meeting up with their friends. See which one of the following fitness personalities is the best fit.
If you've never had an exercise routine before, you are what we like to call a newcomer. Maybe you haven't had to exercise because you've had an active job, or you are just starting to put on weight for the first time. Whatever your reason, you have no idea where to start! When you're new to the game, you will probably need to spend some time experimenting. Get a day pass to the gym, try a few sports, or just head out for a jog. Remember to start small and build it up. That way, you won't wake up in loads of pain and never want to exercise again!
The athlete cares about personal bests and wants to compete against other athletes. You want to push your body to its limits and make a record of your progress. If this is you, you will be stricter with your training plan and be able to stick to personal goals. Joining an athletics club could be really enjoyable or, if that doesn't sound appealing, compete against yourself. Long distance running, swimming, and cycling are all perfect ways of satisfying your competitive edge.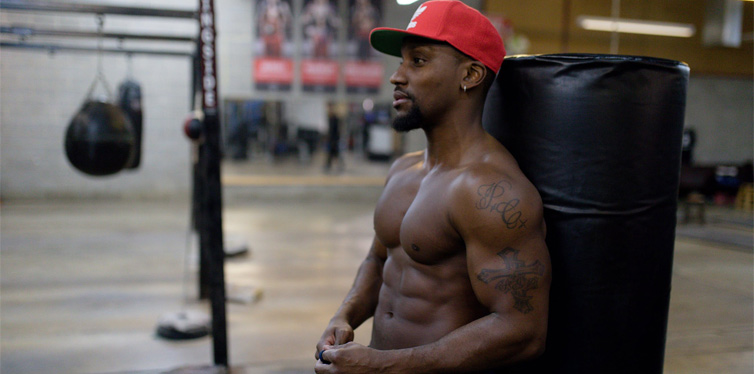 Your body is connected to your mind and soul. The spiritualist exerciser cares about how their exercise affects their overall state of being. Instead of trying to beat their personal bests, they are more likely to respond to yoga or Pilates. These programs bring together exercise, breathing, and meditation, which has a really positive effect on your mental health as well as your physical health. They focus on your core muscles and give you a greater inner strength.
Are you one of those people who hates exercising alone? Do you go to the gym to see your friends? Well, that might mean you're a social exerciser. You prefer to have a catch up with your friends, then compete against them. Don't worry, this is a great way to encourage you to pack your gym bag and head out to the gym. The trick is making sure you still exercise. Choosing a group class with an instructor will keep you inspired to exercise, and you can catch up with your friends after class.
Sometimes, exercise requires more mental strength than physical strength. On long endurance activities, you have to dig deep and find an inner strength to keep your legs moving. If this appeals to you, then you're all about mind over matter. You will thrive in endurance competitions like marathons and ironman challenges. You have a similar mindset to the athlete – in that you're competitive – but you can go harder, for longer.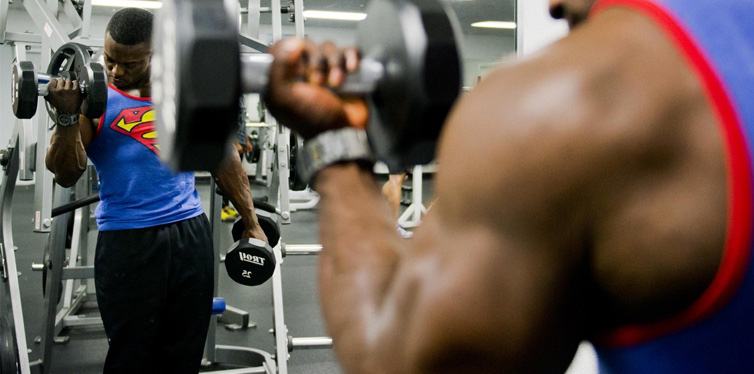 Dancing is one of the purest and most enjoyable forms of exercise. Have you ever come off the dancefloor in a club, covered in sweat? That's because you've been exercising. If you are a dancer, why not turn your hobby into a highly-effective way of getting in shape. You could join a dancercise class like Zumba, or just put some tunes on at home and start grooving!
The calorie burner only cares about burning the most calories in the quickest way possible. You're not interested in personal bests or protein powder, you just want to shed those calories. You know that if you consume 2500 calories a day and burn 2500 calories a day, your weight will stay the same. That's why you focus on the calorie counter on the treadmill. You will look for the exercise that burns the most calories like running, skipping, and swimming.
Gyms can be pretty unwelcoming places. They are full of complicated equipment and people with bodies that make you feel even worse about yourself. There's no shame in being a gym-hater. There are loads of ways to exercise without ever leaving your house. Home-gyms have come a long way in the last couple of years, with amazing equipment like folding treadmills, resistance bands, and medicine balls.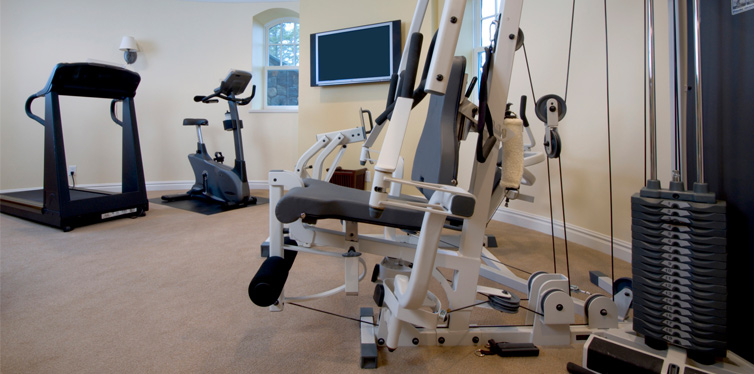 Step 3: Choose Your Fitness Program
By this point, you should have worked out your fitness goals and realized what type of fitness personality you have. That should provide you with a solid direction to help you navigate the world of fitness programs. If you do a quick Google search for "best fitness programs", you will be met with countless different miracle workouts and companies trying to sell you their programs. We're not saying that you shouldn't try these, but make sure you do your research first – read customer reviews and make sure the program is aligned with your fitness goals and personality. Underneath we have suggested some of our favorite ways to get fit.
CrossFit is a fitness program developed by Greg Glassman. He has been working on perfecting it for several decades and it's a hit with fitness fanatics all over the world. The regime is based on constantly varied functional movements performed at high-intensity. That might sound like a bit of a mouth full, but it makes a lot of sense when you break it down. Basically, CrossFit works on the basic movements of life, combining gymnastics, weightlifting, running, rowing, and more. It has a community feel that mean you have a support network of other CrossFit affiliates to encourage you. Perfect for social, athlete, and calorie burner personalities.
HIIT (high-intensity interval training)
HIIT is a type of interval training. It involves doing short bursts of anaerobic exercise with recovery periods that keep getting shorter until you are too exhausted to continue. This type of exercise has proved to be really effective for weight loss and is a favorite amongst high-level athletes and sports players. One of the greatest things about this exercise is it only takes around 30 minutes and you don't need any specialist equipment to do it. Perfect for athletes and calorieburners.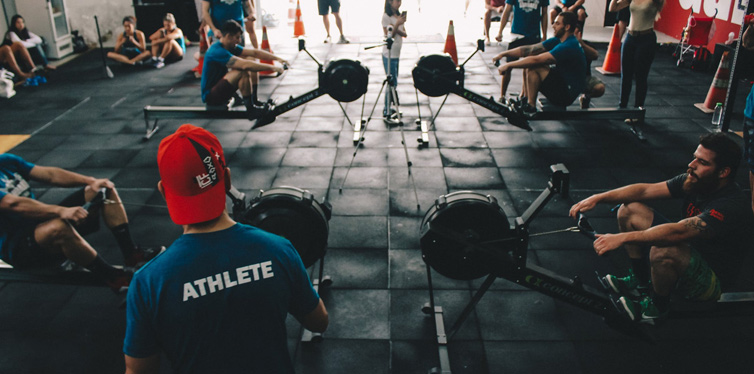 Most gyms have a spinning class. If you have never heard of it, it's basically a high-intensity cycling workout that takes place on a stationary machine. Most spin classes use fixed gear bikes that mean you have to use your legs to slow down, you can't just stop pedaling. That means you make the most of every second you are in the class. They are pretty hard going, but you will get a lot more out of it than a quick blast on the exercise bike. Perfect for athletes, social and calorie burner personalities. Use music through workout headphones to improve your motivation and rhythm while spinning.
Yoga is the perfect melting pot of exercise, breathing, and meditation. You will never come out of a yoga class more stressed than when you went in. Having said that, don't get sucked into thinking yoga is easy. If you have never tried it before, expect aching muscles and being asked to put your body in positions you didn't know were possible. Different classes cater for different abilities and there are different forms of yoga – lookout for hot yoga (yoga in a hot room). Perfect for spiritualists and social personalities.
Zumba was started by Columbian dancer, Alberto "Beto" Perez, in the 1990s. It's basically a dance fitness class and has become world famous as one of the most enjoyable ways of getting fit. The idea behind Zumba is that you lose weight without feeling like you're exercising – it's basically one big party. While there were some skeptics in the early days, research has proved that Zumba is a highly effective way of burning calories and getting fit. Perfect for social, newcomers, and dancers.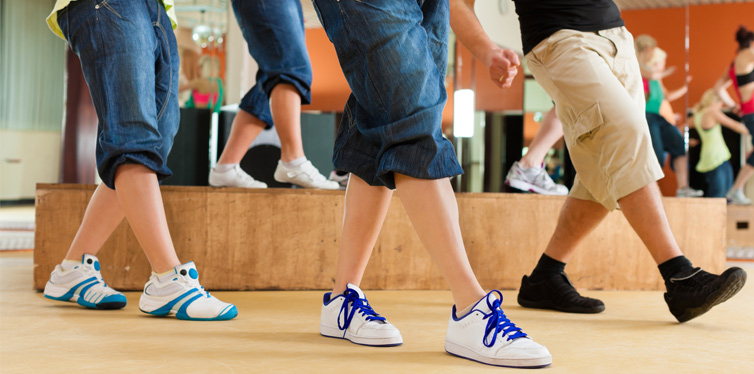 If one of your main fitness goals is to become stronger, then you should check out starting strength. It's a strength training system designed to improve your strength efficiently and safely, instead of you walking around the gym randomly picking up barbells. The book "starting strength" was written by Mark Rippletoe in 2005 and is widely considered one of the best barbell-training books ever written. It teaches you everything you need to know about motion barbell exercises and prepares you to start improving your strength as quickly and effectively as possible. Perfect for athletes and newcomers.
Okay, so Ironman is more of a fitness challenge than a fitness program, but we thought it needed a mention. It is a monster triathlon which involves a 2.4-mile swim, a 112-mile bike, and a 26.2-mile run. Yeah, you read that right. This sort of fitness is definitely not for the faint-hearted. There are loads of great fitness programs out there that prepare you for the Ironman including triathlete's 10-hour week plan. Perfect for mind over matter personalities.
Bodyweight exercises are strength training exercises that don't require any specialist equipment. In fact, all you need is your body. You use your own weight to provide the resistance needed. That means you don't have to go to the gym or buy any expensive home-gym equipment. Bodyweight training has been proven to improve strength, power, endurance, speed, flexibility, and balance – which makes it a great all-round fitness program. Exercises could include squats, push-ups, lunges, and many more. There are loads of great bodyweight programs on YouTube for free. There are even bodyweight programs for the elderly! Perfect for newcomers and gym-haters.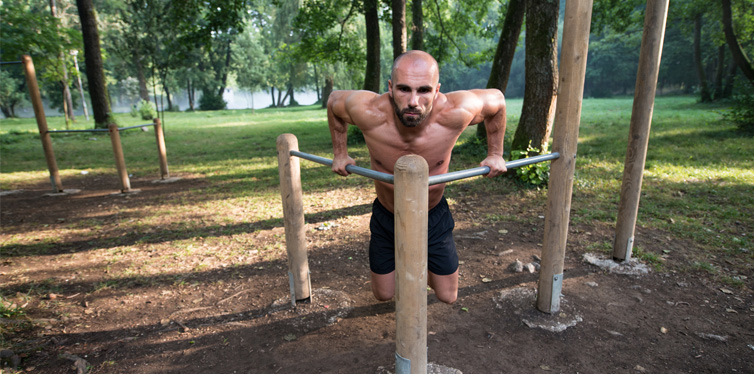 It's often overlooked how great sports can be as fitness programs. People often gravitate towards the gym because it's easy and they don't have to learn anything new. But sports – like squash – can be an awesome way of getting fit. Squash is one of the most effective sports for weight loss. It involves a lot of short bursts of energy, just like high-intensity interval training. Most squash clubs have beginner classes and can cater for people who have never played before. Sports provide a way of getting and staying in great shape without feeling like you are exercising. Perfect for newcomers, social, athletes, and calorieburners.