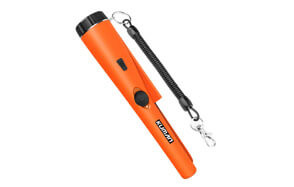 Kuman Pin Pointer Underwater Metal Detectors
Fisher 1280X-8 Underwater All-Purpose Metal Detector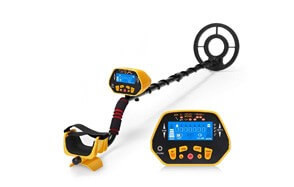 URCERI GC-1028 Underwater Metal Detector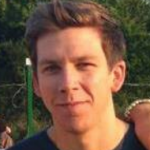 Hunting for treasure underwater has proven to be more difficult than searching on the solid ground. Decades ago, there were no metal detecting machines that could operate underwater, making the entire search process an arduous task. In recent times, advanced technology has unearthed many innovative solutions to this problem through the design of underwater metal detectors. These machines offer us a much better chance of discovering all the treasure we yearn to find underwater. and the below list offers the best underwater metal detectors along with some of the vital features to look out for.
The Best Underwater Metal Detector
Buying Guide & FAQ
On your search for the best underwater metal detector, you must be considerate about some factors to ensure your choice offers all the well-needed features that will assist with making your treasure hunting experience better. Having a full functioning metal detector makes your treasure hunting experiences easier than ever. With several models and brands being sold in recent time, some amount of care must be taken during the selection process to ensure that any model you decide to purchase is one of the best concerning functionality, durability, and robustness. We have created this buying guide to make choosing all the more easier.

How We Chose Our Selection Of The Best Underwater Metal Detectors
Several aspects were taken into consideration when creating the above list such as the price of the product, the customer service ratings of the manufacturer and much more. We will also discuss some essential factors we believe you need to consider, before the making of any decision.
Selection-The first factor to be considered when hunting for the best underwater metal detector is the selection. Undertake the purchasing process as you would a treasure hunt. Several models of metal detectors feature different choices; thus; it is not advisable to stop searching after you find out about one model. Look into other models and notice the difference in areas such as price, design, and durability. It is better to walk into the stores to have physical access to some of these models, as using the internet may be deceptive, especially with relation to the size of the detector.
Price-From the availability of different selections, we move onto yet another vital factor, the cost of an underwater metal detector. The best place to purchase a metal detector is in a metal detector shop, where it is bound to be extremely affordable. It is good to note that the cost of a metal detector isn't directly proportional to its level of quality. In the same vein, potential users mustn't sacrifice quality for affordability. Be sure that the sensor you select will function as it should and is also reasonably priced.

Customer Service-An online store for metal detectors is only as good as its customer service provision. If you love shopping online, opt for metal detector online stores that have an extensive FAQ section where you can receive tons of information. Their customer service must also be quick to respond to your needs and concerns, and the website must be easy to navigate and must also be user-friendly. The opening and closing times of the online store in question must be stated boldly on their website to keep customers informed and also to reduce the rate of unwanted communication.
Shipping-When purchasing online, transportation plays a significant role in the pricing of your product. You need to compare the shipping costs of several brands to find the most suitable model for you. The shipping charges placed on products vary greatly depending on the shopping site being used. It is vital that you know whether the shipping cost is already included in the product cost or it differs from it and stands alone.
Sources:
Ergonomic - WhatIs