Best Underwater Metal Detectors In 2022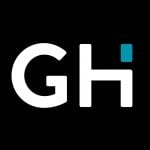 This product guide was written by GearHungry Staff
Last Updated
March 1, 2019
GearHungry Staff
GearHungry Staff posts are a compilation of work by various members of our editorial team. We update old articles regularly to provide you the most current information. You can learn more about our staff
here
.
GearHungry may earn a small commission from affiliate links in this article.
Learn more
Hunting for treasure underwater has proven to be more difficult than searching on the solid ground. Decades ago, there were no metal detecting machines that could operate underwater, making the entire search process an arduous task. In recent times, advanced technology has unearthed many innovative solutions to this problem through the design of underwater metal detectors. These machines offer us a much better chance of discovering all the treasure we yearn to find underwater. and the below list offers the best underwater metal detectors along with some of the vital features to look out for.
The Best Underwater Metal Detector
Kuman Pin Pointer Underwater Metal Detectors
There's a lot of treasure to discover beneath the ocean, and there's no better way to unearth them than by using the Kuman Pin Pointer Metal Detector. This is a state of the art detection unit engineered to be one of the best underwater metal detectors in today's market. The Kuman pinpointer is a water-resistant metal detecting machine that features both vibration indicators and ratio audio indicators. It is made to detect all kinds of metal and features a 360 side-scan and a pinpoint tip direction for the secure location of all forms of treasure. This unit has been engineered to deliver an improved detection system where all kinds of items can be located no matter their size or material composition. It features a high sensitivity system engineered by manufacturers for the easy detection of smaller targets. With the Kuman Pinpointer detector, you can partake in treasure hunts indoors, outdoors, in the soil, sand or lawn, unearthing items ranging from jewelry to coins in a matter of seconds.
Concerning the good and ugly sides to this machine, users greatly appreciate the level of accuracy and speed delivered by the Kuman metal detector. The detector features three different levels of sensitivity, each being represented by a unique LED indicator light, vibrate and audio alert for customization by users. These features offer users more control over how fast they discover new treasure and the type of wealth they want to find. For proper storage, metal detectors need to be compact and as lightweight as possible. This has been ensured in this model from Kuman, and this makes using it more enjoyable. The Kuman metal detector comes with a waterproof case and an included holder that allows you to carry it anywhere you please.
With features ranging from a robust design to one-touch, simple operations and ease of use, the Kumani Pin Point Metal Detector comes through as one of the leading models of metal detectors around. It is important to note that this metal detection unit cannot identify non-magnetic stainless steels such as 316, 302 and 304. It also must not be soaked in water, especially the parts of the group located above lights and switches. The Kumani brand is a recognized one amongst many in this industry. They seek excellence through the design and manufacture of innovatively distinct products that are extremely useful to the everyday customer. They ensure that each product is easy to transport from place to place and is also easy to use. Even though some users believe that other models are more advanced, we feel strongly that their functionality cannot be compared in the least to that of the Kuman. It is perfection personified.
Overall, it's fair to say that this is a great versatile metal detector. You can use this unit on different occasions with ease thanks to its lightness in weight and convenience in usage. The Kuman can be bought for yourself if you're an ardent lover of the underwater world or it can be a gift option for family and friends who love to partake in mini treasure hunts while they swim. Make sure you also check our guide to the best metal detectors.
Key Features:
360° side-scan
Pinpoint tip detection
High Sensitivity
One- One-touch operation
Specification:
Brand

Kuman

Model

DT-44021

Weight

3.2 ounces
360 Degree Side Scan Technology
Pinpointer Included
Can be used Indoors and Outdoors
Not as Technology Advanced as some Other Detectors
Lacks Sophistication
Longevity issues
Quest 1V_1701.101 Scuba Tector Underwater Metal Detector
Are you ready for an adventure? A trip into a world of rich treasure? Maneuver your way through uncharted waters to unearth what no man has ever dreamed of. The best and the only way this can be done is to get the Quest Scuba Tector. We fell in love with this waterproof metal detector for various reasons, some of which we will share in the following paragraphs. The Quest Scuba Tector is as unique as its name. It speaks the language of discovery and effortlessly allows its users to identify a vast range of metals within some specific radii. It is incredibly affordable and delivers strongly on its durability promise.
The Quest Scuba Tector is made with heavy-duty materials and features a ribbed ergonomic body. With a Li-poly battery built inside a shell as its operating system, this machine is an innovative creation launched into today's market for a swift and accurate search for treasure. The control of this unit is done via two, easy to use buttons. Also, the handheld nature of this product makes it easy to carry around wherever you please with no added weight or discomfort. As its name suggests, you can make use of this diving device while scuba diving and this makes your experience even more enjoyable. The Quest scuba tector is designed as a waterproof unit for up to 60 meters of submersion, meaning that it can go extremely deep into any body of water.
We love the Quest Scuba Tector for many reasons apart from its beauty. The first reason we recommend this unit highly is because of its high underwater range. This scuba metal detecting machine can be submerged for a depth of up to 60 meters, which is extremely deep. This means you can easily search for long lost treasure at the extreme ends of the ocean with no problems. The ease of use is also an enjoyable feature that leaves countless users extremely satisfied. Some bonus features help this machine stand out wherever it's found, and they include the LED flashlight system and a lost alarm system. There's also a lanyard attachment included in the general package, and this helps to keep your scuba tector beside you at all times.
The Quest brand features many innovative solutions to simple everyday problems. They are a company that believes in the power of technology and as such, are eager for the rest of the world to have all the necessary knowledge through the use of new equipment. They have launched this Quest scuba tector to serve as a beacon of hope for all those looking to rediscover the world around and beneath them. This unit is a device well suited for scuba divers and all other water sports enthusiasts who also love a proper search. You may also like to check our guide to the best multimeters.
Key Features:
For 60M/200F under salt water operation
Ribbed and ergonomic body
Easy to use
Target locking function
Specification:
Brand

Quest

Model

1V_1701.101

Weight

1.43 pounds
60-meter depth rating
Accurate coil
Lanyard included
The off button does not turn the system off
Not Fully Waterproof
Have to buy the tip cover separately
Garrett 1140900 Pro-Pointer AT Waterproof Metal Detector
Your search for the best metal detector is over! We have found just the machine for your next treasure hunt. Say hello to the Garrett Pro-Pointer, a waterproof metal detector made by adventurers for adventurers. The Garret has established itself without any doubt as to the only metal detecting model that ticks all the design boxes for the perfect underwater metal detector. It is the physical manifestation and solution to all problems experienced by beach hunters found across the globe. All users of the Garret attest to its functionality, and they highly recommend it for others.
The features of the Garrett waterproof metal detector are many yet necessary for its optimum performance. It is a waterproof unit for a depth of up to 10 feet, with a striking range color that increases its visibility while underwater. The straightforward usage of this unit makes it well suited for all kinds of hunters, be it beginners or skilled professionals. Though small, this unit can quickly transform your regular day at the beach into a fun, engaging treasure hunt, with many exciting prizes to unearth. The Garret is designed with high-resolution iron discrimination and also comes with a pro mode audio feature to help identify the kind of metal detected.
The brilliance of this machine is spectacular and cannot be compared to any other. It maximum offers levels of sensitivity to detect even the smallest of metal. In total, there are three different levels of sensitivity that can be chosen from, depending on the type of metal you're searching for. To narrow your detection field and also to tune out the rest of your environment, the Garret features a fast retune quick button feature, a system that is ideal for large metal targets.
Top quality is hard to come by, but with this extraordinary metal detecting machine from Garret, a leading manufacturer in the industry, this level of quality can be at your doorstep in seconds. The Garret underwater detector is a brilliant product that gets the job done as you want it. Our guide to the best moisture meters offers more great tools.
Key Features:
Fully waterproof
Visibility underwater
Maximum Sensitivity
Fast Retune
Specification:
Brand

Garrett

Model

1140900

Weight

9 ounces
Digital Target ID
Adjustable Frequency
Enhanced Iron Resolution
No flexible ground balance
No Iron Audi
A slightly higher learning curve
Fisher 1280X-8 Underwater All-Purpose Metal Detector
The Fischer Underwater Metal Detector is an all-purpose machine that brings us to the end of our list of recommendation. Its position on our list by no means depicts its level of functionality. The Fisher 1280X-8 is an incredible creation built for use in lakes and shallow waters for activities such as diving, surfing and beach hunting. It features a collapsible pole assembly and has been designed to be the most rugged enclosure ever to exist in today's market. The 1280X is a fantastic underwater metal detector from Fisher that promises to give you the best results time and time again.
When we talk about the features possessed by this great machine, many unique items cross our minds. The primary function that aids in the general operation of this unit is underwater abilities. The Fisher works excellent in both saltwater and freshwater. It is submersible in waters up to 250 feet and is regarded by many users as the best freshwater detector on the market. Using this machine is very straightforward and doesn't require any form of ground balancing, fine-tuning, or threshold adjustments. It features a sensitivity control that is simple to adjust, with a turn-on-and-go type of operation that changes according to the conditions within which it operates.
Our underwater metal detector reviews love the Fisher Underwater metal detector for various reasons. Besides being one of the best underwater models around, this unit is easy to carry around during your hunting adventures. It is designed with a control housing that is detachable. The ability to detach this feature makes it easy for this machine to be mounted on the hip. You can also attach it onto your chest via the chest harness provided once a purchase is made. Several users around the world love the Fisher 1280X because of its versatility in all kinds of water. This is a cost-efficient advantage that prevents owners from having to purchase separate machines for saltwater and freshwater.
The straightforward operations of this detector are another positive feature manufacturer are praised for. To start using your metal detector, you need to turn it on, set your discrimination, volume and sensitivity to have access to countless hours of care-free hunting. The Fisher comes in two options of either a 10-inch or an 8-inch coil, with both being equally effective and working effortlessly for your preferred mode of hunting.
Key Features:
Turn on & go operation
Adjustable sensitivity control
Up to 75+ hours of battery life
Operating Frequency: 2.4 kHz
Specification:
Brand

Fisher

Model

1280X-8

Weight

6.6 pounds
Iron Audio
Fast Recovery (Processing) Speed
Digital Target ID
No flexible ground balance
Bulkier than other models
Not a lot of accessories
Buying Guide & FAQ
On your search for the best underwater metal detector, you must be considerate about some factors to ensure your choice offers all the well-needed features that will assist with making your treasure hunting experience better. Having a full functioning metal detector makes your treasure hunting experiences easier than ever. With several models and brands being sold in recent time, some amount of care must be taken during the selection process to ensure that any model you decide to purchase is one of the best concerning functionality, durability, and robustness. We have created this buying guide to make choosing all the more easier.
How We Chose Our Selection Of The Best Underwater Metal Detectors
Several aspects were taken into consideration when creating the above list such as the price of the product, the customer service ratings of the manufacturer and much more. We will also discuss some essential factors we believe you need to consider, before the making of any decision.
Selection-The first factor to be considered when hunting for the best underwater metal detector is the selection. Undertake the purchasing process as you would a treasure hunt. Several models of metal detectors feature different choices; thus; it is not advisable to stop searching after you find out about one model. Look into other models and notice the difference in areas such as price, design, and durability. It is better to walk into the stores to have physical access to some of these models, as using the internet may be deceptive, especially with relation to the size of the detector.
Price-From the availability of different selections, we move onto yet another vital factor, the cost of an underwater metal detector. The best place to purchase a metal detector is in a metal detector shop, where it is bound to be extremely affordable. It is good to note that the cost of a metal detector isn't directly proportional to its level of quality. In the same vein, potential users mustn't sacrifice quality for affordability. Be sure that the sensor you select will function as it should and is also reasonably priced.
Customer Service-An online store for metal detectors is only as good as its customer service provision. If you love shopping online, opt for metal detector online stores that have an extensive FAQ section where you can receive tons of information. Their customer service must also be quick to respond to your needs and concerns, and the website must be easy to navigate and must also be user-friendly. The opening and closing times of the online store in question must be stated boldly on their website to keep customers informed and also to reduce the rate of unwanted communication.
Shipping-When purchasing online, transportation plays a significant role in the pricing of your product. You need to compare the shipping costs of several brands to find the most suitable model for you. The shipping charges placed on products vary greatly depending on the shopping site being used. It is vital that you know whether the shipping cost is already included in the product cost or it differs from it and stands alone.
Sources:
Ergonomic - WhatIs
Sign Up Now
GET THE VERY BEST OF GEARHUNGRY STRAIGHT TO YOUR INBOX