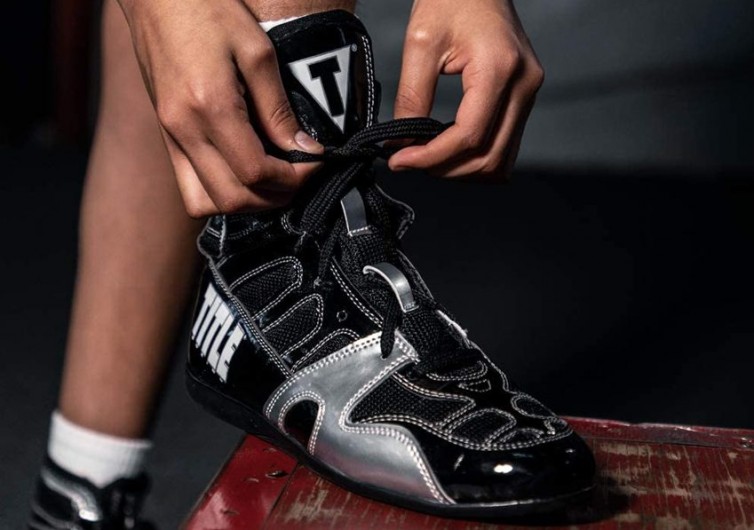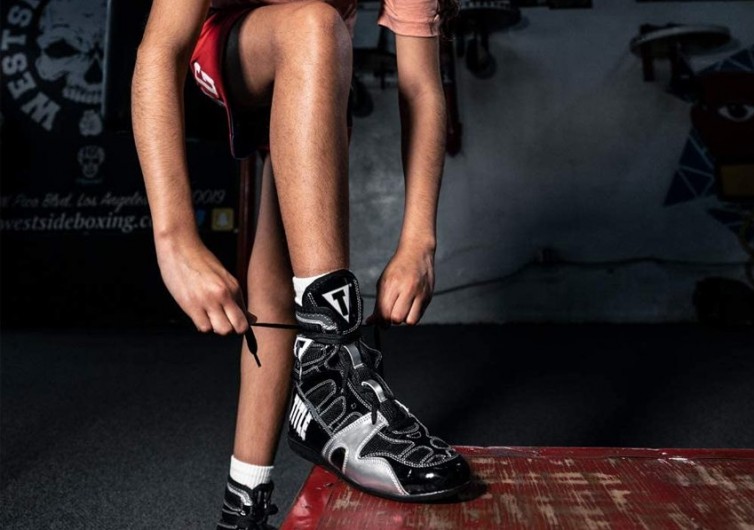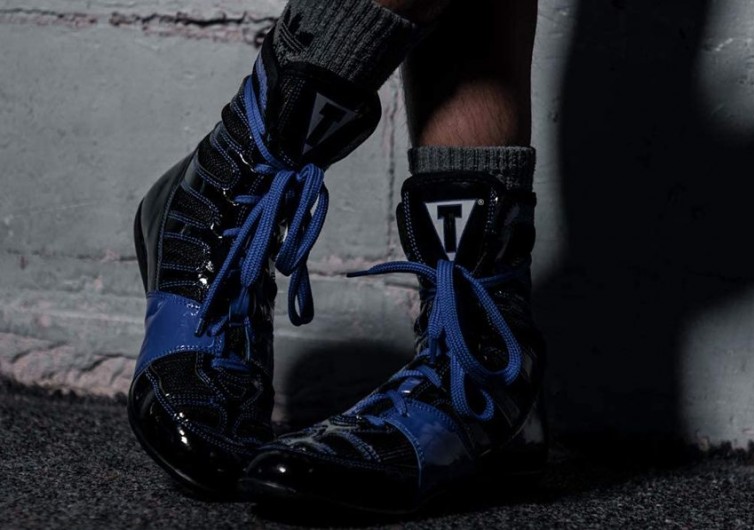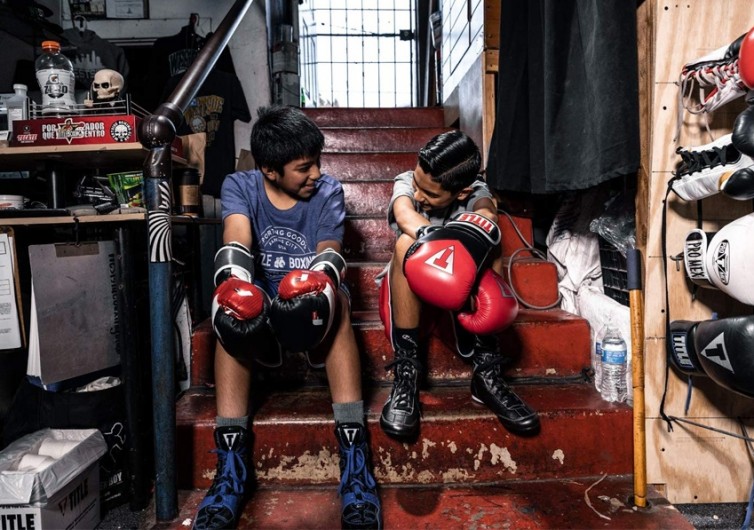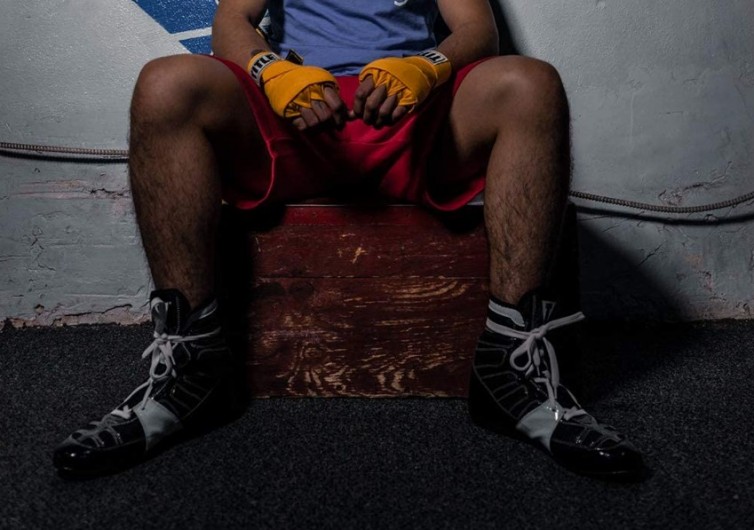 GearHungry may earn a small commission from affiliate links in this article.
Learn more
Flashy Kicks for Punching: Title Boxing Velocity KO Boxing Shoe
Title Boxing is one of the first brands I got to know and appreciate when I started boxing 25 years ago (oh my god). Since then, I've learned to appreciate the simplicity and utility of the company's designs. This utility is still present, but the simplicity gives way to more of a flashy style with Title's Velocity KO Boxing Shoes.
Title Boxing Velocity KO Shoe Construction
These boxing kicks sport a 9-inch height that ends a few inches above the ankle to provide ankle support and stability. A flexible gum rubber outsole provides grip without sacrificing mobility. But what really stands out with this shoe is the high sheen engineered leather overlays that run over the heel and throughout the shoe's upper. These glossy covers add structure and support to the entirety of the shoe and add durability to the exterior. They also cover the entire heel to create an extremely stable platform. Since this material isn't breathable in the least, Title went and included mesh panels between the overlays to add a measure of breathability to minimize excess heat and moisture buildup. There's also a thin layer of compressed EVA in the midsole, which adds some cushioning without creating unnecessary height.
The super glossy overlays are extremely attention-getting, as that gloss screams out for attention. This may turn off people who want lower-profile fight gear. If you're more into peacocking, though, these are the kicks for you.
Velocity KO Boxing Shoe Review
From the moment I put them on, they made a good impression. Literally, the moment, because mid-height boxing shoes are usually a pain to put on, but the Velocity KO's thin material made them simple to slip into. The good impressions continued from there. It's an excellent fit; I have wider feet, and the thin profile made me nervous, but the shoe was flexible enough to conform to my foot shape and provide an excellent fit. The gum outsole was sticky and planted perfectly when I threw a punch but never dragged during footwork or ladder drills. Even the little bit of EVA in the midsole provided a nice amount of comfort during hour-long workout sessions.
The only real issue that I had with the shoes was the ventilation. As I would get into a workout and start building up a sweat, the mesh would vent well enough, but as workouts progressed, the interior heat would eventually accumulate, as would the sweat. The issue wasn't excessive, but after testing a pair of shoes with a full mesh upper, the difference in the heat buildup was noticeable.
The heat retention is due to the overlays, which prevent heat from escaping, but it's a small price to pay for the support and durability if that's your priority. The buildup isn't any more than you'd find in other shoes of a similar build, but if high breathability is of particular importance, you may want to look somewhere else.
Conclusion and Availability
Overall, the lightweight feel and responsiveness of the Velocity KO boxing shoes make it worth the ticket price and the durability is a huge plus. The overlays provide a good amount of durability and support, but they lock in heat and moisture. If you're looking for a boxing shoe that may outlast you in the ring, these are a great choice.
The Title Velocity KO Boxing Shoes are available in five colors in men's sizes, 5 to 11.5.
Pros:
Supportive
Durable
Excellent outsole grip
Lightweight
Cons:
Breathability
Shiny overlays aren't to everyone's taste
Key Features
Padded Nylon Mesh
Gum Rubber Outsole
Firm overlays on the exterior add support and durability
Low Profile EVA midsole
Reinforced Heel