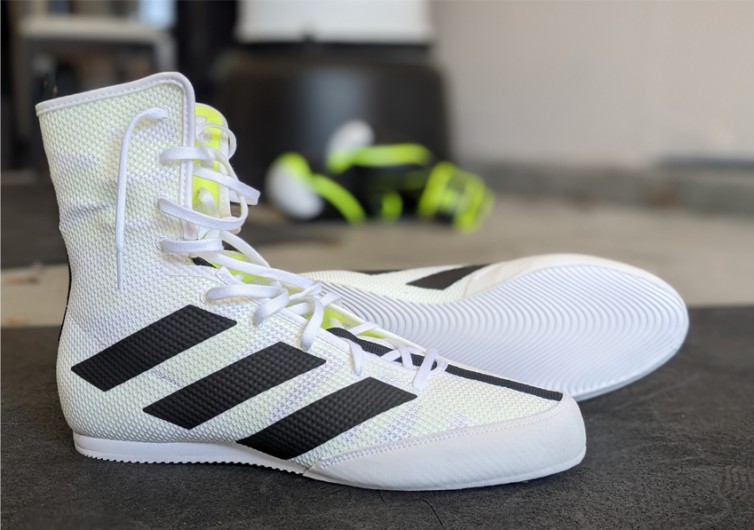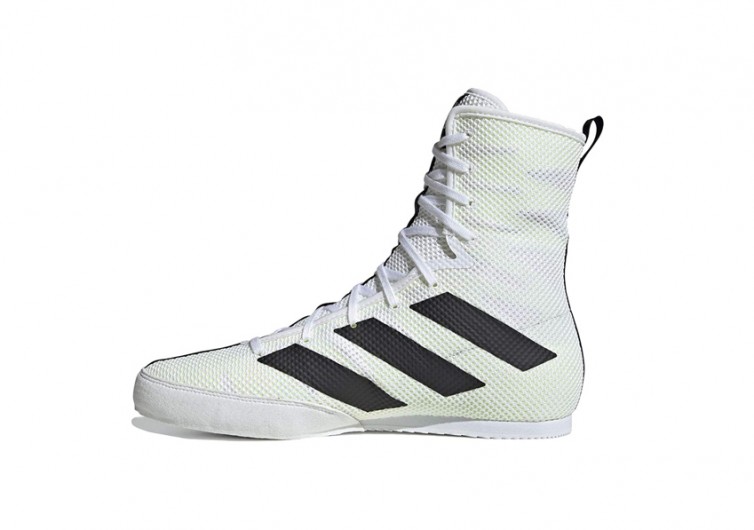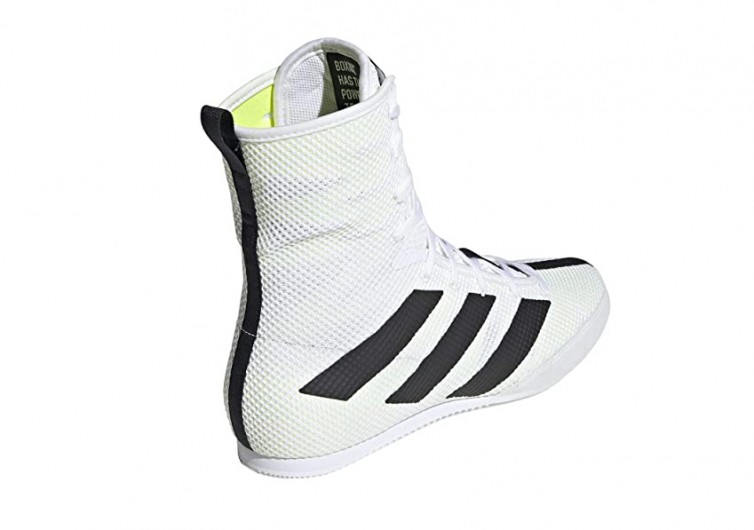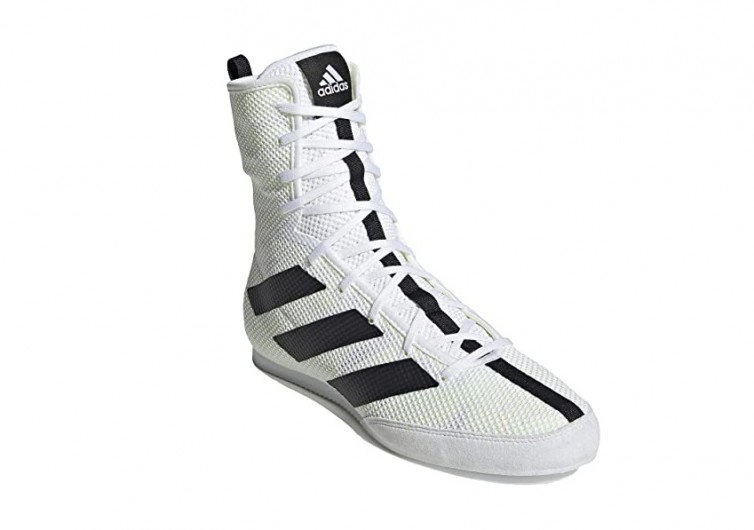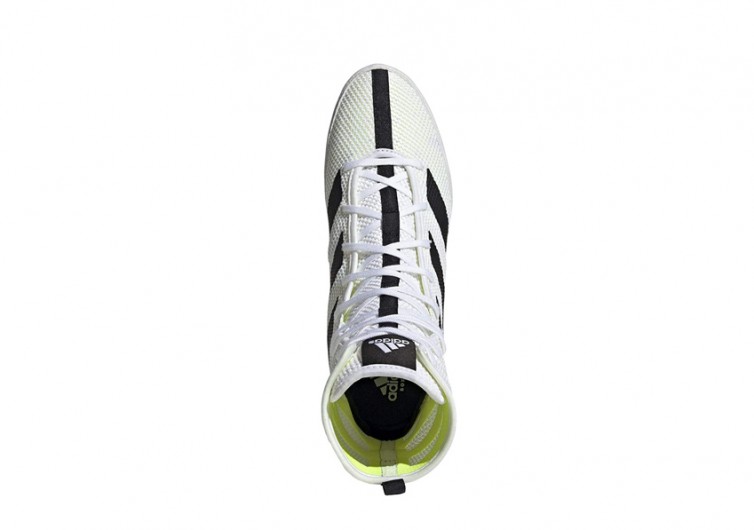 GearHungry may earn a small commission from affiliate links in this article.
Learn more
Featherweight: Adidas Boss Hog 3 Boxing Shoe Review
When you're in the ring, you want distractions to be at a minimum. Anything that takes your attention away from the fighter in front of you can dull your responses and leave you open for the punch that can give your opponent the momentum. In that light, you want your gear to do its job so well that you don't even notice you're wearing it. And that goes, especially for your shoes. The Boss Hog 3 Boxing Shoe from Adidas is a perfect example of this principle, with its lightweight all-mesh upper and grippy (but not sticky) gum rubber outsole. The design is simple and utilitarian, yet the bright white colorway lends the shoe a bit of cocky flash.
The shoes sport a mid-top length that ends just above the ankle to provide some ankle support and stability. The open mesh upper throughout facilitates free airflow into and out of the shoe and prevents the feet from overheating and feeling clammy. There's also a compressed EVA midsole to add a bit of cushioning.
Boss Hog 3 Boxing Shoe Features & Testing
I tested the Boss Hog 3 over several months of boxing training. My program included speed bag work, heavy bag training, countless rounds of jumping rope, and shadowboxing. By far, the most outstanding feature of the shoe was the upper. The completely open mesh was only broken up by the three Adidas stripes running up the midfoot. As a result, the shoes felt lightweight and very airy, even during hot workouts. I run hot, so the longer a workout goes, the hotter and clammier my feet tend to feel. But even on hot days, my feet never felt stifled or overheated. Of course, they did get hot, and I did sweat, but never to the point where I wanted to stop and unlace the shoes to let them breathe. During workouts, my shoulders would burn and I'd feel out of breath, but my feet were never an issue.
The outsole was grippy – I never lost my footing or slipped when I'd plant in a patch of sweat on the floor. This was great, as when I'd stop and plant to throw a punch, the power coming from my feet would transfer well and drive my weight into the heavy bag.
All that mesh is the shoes' biggest selling point, but it also can be the Boss Hog 3's Achilles heel. The pliable, loose mesh gives the shoes very little structure. That also means very little support. This was never an issue for me since I have no ankle issues, but boxers who tend to roll their ankles or just prefer a more supportive upper may want to search out a different shoe.
Review Conclusions
Overall, the Boss Hog 3 is a great shoe for boxers who want a shoe that is minimalistic, lightweight, and breathes extremely well. If you have feet that tend to get uncomfortably hot and/or sweaty when you box, these shoes will likely be a godsend. But all that open mesh in the upper comes at a sacrifice in the form of support. If you have a tendency to roll your ankle or you need more support in your shoes, these are not the way to go.
Key Features
Mesh upper
Lace-up closure
Cushioned midsole
Gum rubber outsole