Best Wind Chimes In 2022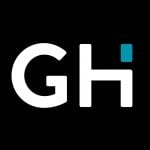 This product guide was written by GearHungry Staff
GearHungry Staff
GearHungry Staff posts are a compilation of work by various members of our editorial team. We update old articles regularly to provide you the most current information. You can learn more about our staff
here
.
GearHungry may earn a small commission from affiliate links in this article.
Learn more
As we veer closer to the precipice of summer, we know you will spend a lot more time in the yard. The flowers have bloomed; the sun is shining, and the temperature has reached that point where you feel no shame about sitting in your trust lawn chair with a refreshing brew, sunglasses firmly on, and your feet in a mini paddling pool. Your summer of tranquility is almost complete; almost. The best wind chimes are an excellent addition to any backyard where you relax or entertain during the summer months.
The history of wind chimes stretches further back than you might expect. They're more than a simple garden ornament, and instead, they have their roots as far back as Ancient Rome and Asia. They promote good luck, which you'll need when enjoying some super fun lawn games with friends and family over the coming months.
Elegant and always welcome, if you're after a summer (and beyond) of total content, wind chimes could be the answer.
The Best Wind Chime
Corinthian Bells Wind Chime

The top pick of the best wind chimes comes in the welcoming and strangely familiar form of the Corinthian Bells Wind Chime. These beautifully painted chimes are a classy addition to any yard, and with fine craftsmanship, they will last you all summer long and well into the years to come.
Hand-tuned to the C scale, you'll get gorgeous, rich and deep tones that will wash over your yard and might even drown out the noise of the cordless lawn mower growling down the street. When windy, the chimes are loud enough to reach further than you think, too, so the rest of the neighborhood will get a sweet treat.
The multiple colors available mean you can match your chosen chimes with the ready-made decor of your garden or porch. They are also highly durable, and will withstand many extreme conditions and come out ringing as the sun emerges from behind the clouds and you can enjoy the rest of your day.
Whether you love to entertain or just take some time in the yard after a hard day's work pruning, planting, or trimming, you'll be accompanied by lush and tranquil reflections that will calm and clear your head almost immediately.
Key Features:
Hand-tuned to C scale
Multiple colors available
1.25" diameter tubes
Longest tube measures 23"
44" overall length
Specification:
Brand

Corinthian Bells

Model

T406CV

Weight

6 pounds
UpBlend Outdoors Medium Wind Chime




Some wind chimes cost quite a bit though, and if you don't want to spend big bucks on your quest for a calm yard atmosphere, the UpBlend Outdoors Medium Wind Chime is a great budget pick that can still offer everything you need. It's constructed with a combination of beechwood and aluminum to provide both durability and a sweet, relaxing chime for those days where you can't seem to find a second to yourself.
Tuned in the E Major Pentatonic Scale (which includes E, F#, G# B, and C#), it boasts rich and soft melodies that's perfect for relaxation and calmness whether you're sunning yourself, reading a book, or having a drink with your loved ones as the daylight dims.
The polished aluminum tubes are corrosion resistant, while the beechwood platform, striker, and wind catcher ensure a consistent flow of music throughout the day.Also included is a colored manual detailing proper care so you can get the most from them.
If you don't want chiming all day and every day, you can place it out of the way, which is especially useful in the windier parts of the world, but when the time comes for the chimes to ring, you'll be thankful you have it as you lean back, chill out, and let the sounds move you. If you want to upgrade your garden, check out our guide to the best outdoor speakers.
Key Features:
Tuned in E Major
Polished
Corrosion-resistant
Beechwood adjustable suspension platform
Beechwood striker and wind catcher
Specification:
Brand

UpBlend Outdoors

Model

B07B4N415L

Weight

1.35 pounds
Corinthian Bells QMT Wind Chime

Moving to the other side of the pay bracket, the Corinthian Bells QMT Wind Chime are our pick for those who need premium chiming to wash over them while they chill out in the yard. They are hand-tuned and you can display them with pride from the porch, from the shed, or even a small reading nook in the corner, if you've got one.
These metal wind chimes boast excellent quality expected of Corinthian Bells, and with a multitude of colors to choose from, there's something to suit all backyard styles. The longest tube measures 18.5", and each tube comes with a 1" diameter to provide the softest, most musical hum around.
The E scale tuning melds marvelously with other Corinthian Bells products so you can develop your own backyard symphony and create music to your, and everyone else's ears just by hanging them up. For assured quality and excellent performance, they arrive in secure packaging to ensure they work just as intended once set up.
They aren't cheap (but high-end wind chimes worth buying aren't supposed to be), and you can tell the price when you hear the light clinking and chiming as the breeze blows through them, and you'll understand it was money well spent. Make sure you also check our guide to the best outdoor solar lights.
Key Features:
Hand-tuned to E scale
Longest tube measures 18.5"
36" overall length
1" diameter aluminum tubes
Multiple color style available
Specification:
Brand

Corinthian Bells

Model

T306CV

Weight

4 pounds
Agirlgle 44-Inch Large Wind Chimes

The Agirlgle 44-Inch Large Wind Chimes are a gorgeous and very zen choice for those still searching for peace and serenity within their little garden paradise. Using recycled materials, they're possibly the most eco-friendly option available and while most chimes are meant for outside use only, these will feel as at home in the kitchen or bedroom as they would on the porch.
The anodized bronze finish gives it a rustic and aged look while still delivering top quality sounds with deep tone chimes to help you forget about all your problems, at least until the wind stops blowing. Unlike other chimes, they don't require too much of a breeze to work, and there might be times where you catch the chiming flowing through the house even though everything outside seems still.
At a full length of 44", they don't hang too low, but are also long enough to get a consistent melody throughout the day. They're also heavy enough to get a decent bit of momentum behind them, but not too much that they become too much of a nuisance to the neighborhood.
They're cheaper than some of our other picks, but also not too cheap they won't last long, if you're looking for a fully metallic set of wind chimes at a reasonable price, these may be the right ones for you. Don't forget to also check our guided to the best outdoor fire pits.
Key Features:
Recycled tubes
Indoor or outdoor use
Anodized bronze finish
Deep tone chimes
44" overall length
Specification:
Brand

Agirlgle

Model

B0778M6Z2C

Weight

4.5 pounds
Carson The Lord's Prayer Sonnet Wind Chime


Our final pick of the best wind chimes is a gift from on high: the Carson The Lord's Prayer Sonnet Wind Chime boasts anodized aluminum tubes for that classic chiming sound that will fill the yard with calm and relaxation.
The adjustable striker allows you to balance the chimes perfectly for the consistent, beautiful ringing, and the tubes themselves vary from 18" to 24" to give you a wide variety of melodies that will add an atmosphere and happiness to your parties or just while you're chilling out on a sunny Sunday afternoon.
Each tube is covered with meaningful messages, poems, and songs, it adds another touch of intimacy, making them a superb gift both all stages of life and a reminder that the only way is to continue. While this may not to everyone's taste, it's still a wonderful gesture and a way to remind people you've got them in your thoughts when they need it the most, even if you don't entirely agree with it.
The sleek clean lines ensure they fit elegantly in any backyard, and superb other quality is just further proof that finding a great set of wind chimes online has never been so simple.
Key Features:
Anodized aluminum tubes
Adjustable striker
Heavy gauge center
Tubes printed with messages and poems
Sleek clean lines
Specification:
Brand

Carson

Model

60237

Weight

3.18 pounds
Wind Chimes Buying Guide
How We Chose Our Selection Of The Best Wind Chimes
Picking the best wind chimes isn't as easy as just deciding which ones sound the best to us, or which ones look the nicest. There's actually quite a science towards what makes the perfect set of wind chimes, and along with this we also considered these two important factors.
Reviews - Wind chime reviews were excellent for helping us narrow down our selection to the options you see above. By reading and studying reviews on the top-rated wind chimes around, we could get a glimpse of the great and the not so great features about them.
Not all wind chimes are as superb as what we've selected, and without these reviews, we risked picking out a product that would have failed as soon as you hung it out on the porch. Instead, we are confident that no matter what wind chime you pick you'll be satisfied.
Price - Some of you, especially those who have never bought wind chimes before may be surprised to see that they're actually much more expensive than you would imagine them to be, we know we were at first. However, this is an indicator of their quality and their ability to withstand a variety of conditions and environments and still come out chiming away like nothing was wrong.
That being said, we want everyone who needs a wind chime in their life to be able to purchase a wind chime, and so we strived to find as wide of a range of cost as possible without sacrificing the quality you expect.

Features To Look For In Wind Chimes
Before you click to Confirm Order and wait not-so-patiently by the door until it arrives in your hands, make sure you've thought about these important features you'll find in the best wind chimes around to ensure you're getting the right set to suit your yard.
Size - The size of your wind chime is directly proportional to how loud it is, which can both be a good thing and a bad thing, depending on the volume and where you live.
A loud wind chime is great if you want to enjoy the chiming wherever you are in the garden, but may also annoy neighbors, particularly ones who don't enjoy sweet, relaxing sounds, while also requiring more of a breeze to move it to make sounds.
Likewise, a smaller wind chime won't irritate next door and beyond, but it also means you may not hear it all the time, making it useless. However, you won't need as much breeze.
Number Of Chimes - The number of chimes will affect the sounds and the variety of created notes. If you're looking for something more melodical, then multiple chimes is the way forward. However, too many chimes can ruin the immersion and make it sound like a jangling mess, like if your kid just discovered how to mash their hand on a keyboard.
Length Of Chimes - The chime length will determine the tone of the sound. If you have longer chimes, you will get a lower tone because of the increased vibration whereas shorter chimes will give you high-pitched tones. Whichever you prefer is down to you.

Material - Another way to affect the sound is the material. Most wind chimes are aluminum, but others are made from bamboo or other light woods. It will also tell you how durable they are, especially if you want to use them outdoors. Consider which materials will be most reliable in your typical climate and environment.
Suspension - The suspension should be capable of handling the weight of the materials, and too-weak suspension could cause your chimes to collapse onto the deck should a strong wind rush through. It also affects the balance of the chimes, so products with adjustable suspension will make this easier to arrange.
Design - From traditional to more modern styles, the design depends on how you like to decorate. If you're serious about home landscaping and achieving optimal style, ensure your choice matches the rest of the yard.
Sign Up Now
GET THE VERY BEST OF GEARHUNGRY STRAIGHT TO YOUR INBOX