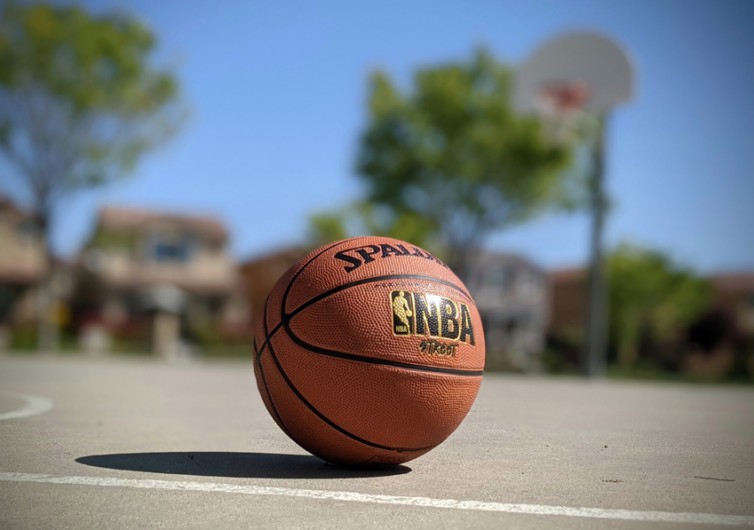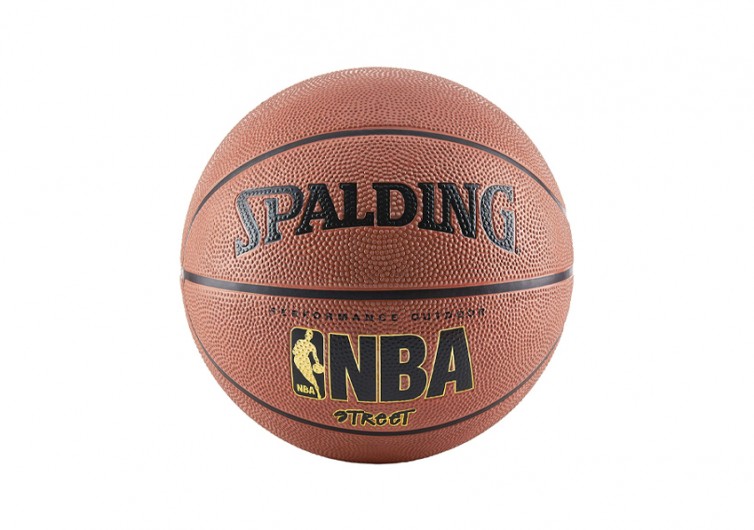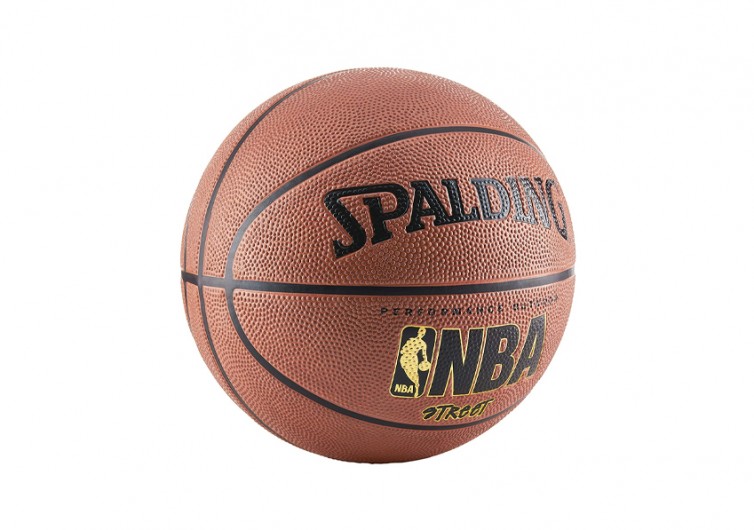 GearHungry may earn a small commission from affiliate links in this article.
Learn more
Spalding NBA Street Outdoor Basketball Review: Tough as Concrete
One of the best things about the sport of basketball is that you don't need access to a fancy indoor court to play because there are plenty of outdoor courts to choose from. Even if you don't live near a park, you've got options because, really, all you need is a hoop, a hard surface to dribble on, and a reliable ball like the Spalding NBA Street Outdoor Basketball.
Obviously, an indoor court is an ideal situation, as those lacquered hardwood floors provide a responsive, smooth playing surface (plus, it doesn't matter if it's raining outside). But hooping it up in the great outdoors can be just as satisfying without having to track down a gymnasium. You don't even need to leave your driveway.
The only issue with playing in the great outdoors is that asphalt and concrete can wreak havoc on a basketball. The rough, abrasive surface can quickly wear down a leather indoor ball or a poorly made outdoor ball over the course of hundreds and thousands of dribbles, shots, errant passes, and furious drop kicks after my wife beats me at another game of horse.
Hypothetically speaking, of course. Ahem.
Built for the Outdoors: My Review
Anyway, the Spalding NBA Street Outdoor Basketball addresses the durability issue with a tough yet grippy exterior. Designed for outdoor tournaments and long days at the park, the NBA Street basketball has the same size and weight as official NBA balls. But it replaces the more delicate leather exterior panels with durable, grippy rubber. The deep channels combined with that tough rubber provide a solid grip and excellent ball-handling control.
I learned to play basketball in my driveway and on my friends' street courts, and our leather basketballs would always wear down within a few months, leaving the ball smooth and slippery, causing errant passes and shots that were hit and miss, but the rubber balls that we'd play with felt cheap and way too light.
It's apparent that outdoor basketball tech has improved since then because Spalding's offering has the same weight and feel of an official indoor ball, with the added benefit of not losing its pebbles after a few months.
Obviously, the rubber has a different tactile feel than leather, but the heft and bounce are nearly indistinguishable. What's more, after a few months of use, the ball looks and feels like it did right out of the box, minus the darkened pebbles.
During games at the park, the feel and bounce were excellent, and the control I felt while handling the ball made me feel like I was a better player than I actually am. I was quickly brought back down to earth regarding my skills when I'd start shooting from a distance. With every brick I threw, I could hear my brother taunting me in my head: "Did you eat breakfast? You're playing like you haven't eaten!"
Besides the resurgent childhood trauma, playing with the Spalding NBA Street Outdoor Basketball was an absolute joy. The dark spots that accumulated on the pebbling as the ball picked up dirt over time gave the ball a worn-in patina, marking off Saturday afternoons well spent.
Conclusion and Availability of the Spalding NBA Street Outdoor Basketball
Overall, Spalding's NBA Street outdoor basketball is a terrific combination of comfort, control, and durability with an accessible price point to boot. It may not make you a better basketball player, but it'll make trying a whole lot more fun.
The NBA Street basketball is available in Official NBA size and weight (size 7, 29.5 inches), Intermediate size and weight (size 6, 28.5 inches), and Youth size and weight (size 5, 27.5 inches).