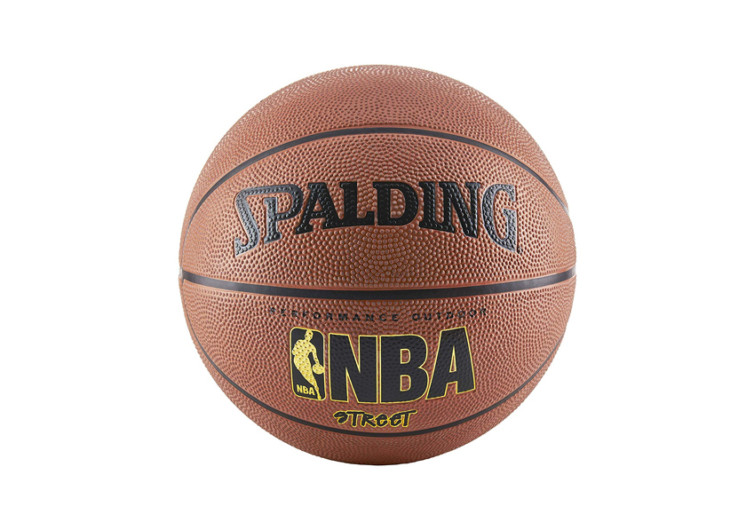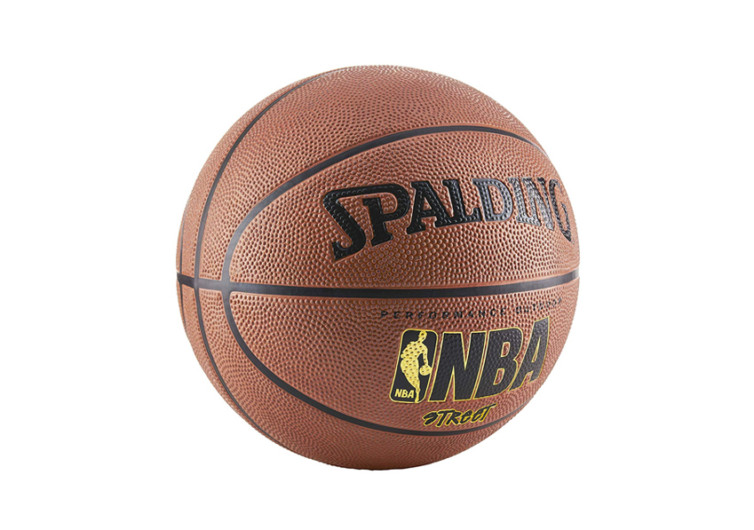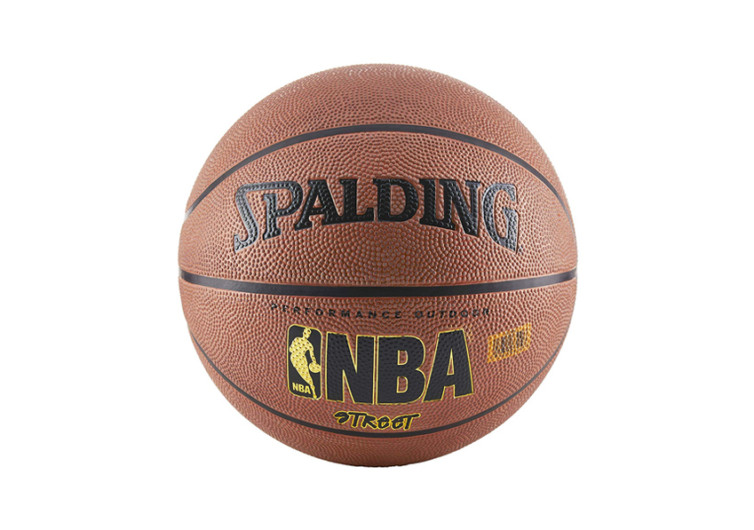 Support us! GearHungry may earn a small commission from affiliate links in this article.
Learn more
Spalding NBA Street Outdoor Basketball
Play like the pros do with the all-new NBA Street Outdoor Basketball from Spalding. This is the only basketball that can deliver the kind of bounce you need to blaze the hardcourt. It is perfect for a three-on-three half-court game that backstreet boys love to play.
The Spalding basketball comes with the official dimensions of the ball of the professional league. It has a circumference of 29.5 inches and comes in the dark brownish orange color of the pros. Spalding uses only the highest quality of rubber material in the production of these balls. The material is ultra-durable. It ensures optimum performance both on a covered court and on the streets.
This basketball is built for intense outdoor plays, however. They are tough enough to withstand the uneven surfaces of the back alleys and unpaved ground. It also has exceptional bounce. Dribbling it on asphalt gives you a feeling of handling the ball on the synthetic floors of the NBA.
Spalding uses the same deep channel design in its professional basketballs in this ball. It allows for excellent ball control. Dribbling and making a bounce-pass is easy with these grooves. Doing the crossovers will be a breeze with this basketball. You can leave your opponent as you blitz to the hoop or motion your teammate for a slam-dunking alley-oop pass. Only the nimbleness of an opponent can swat the ball off of your hands.
The grooves also make it easy to score a three from beyond the arc. You will also have better control for making those free throws. Making a blind pass to a rushing teammate should also be easy with this basketball.
The Spalding NBA Street Outdoor Basketball has all the fine qualities of a professional basketball intended for outdoor plays. It makes one-on-ones and 3x3s so much more fun.