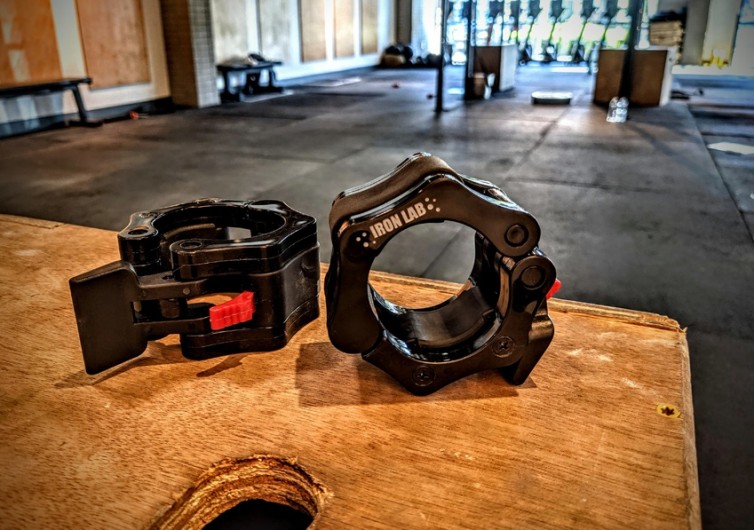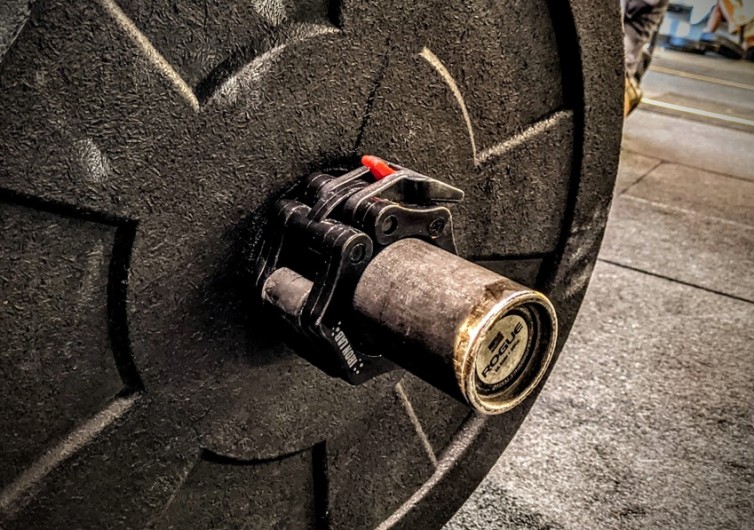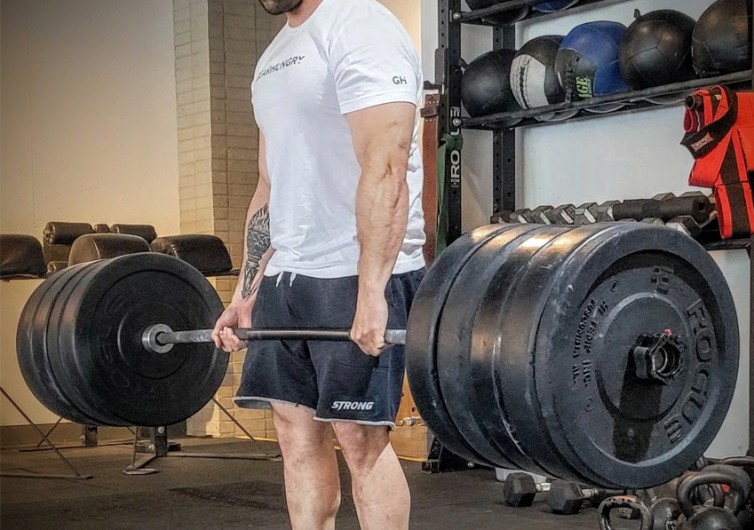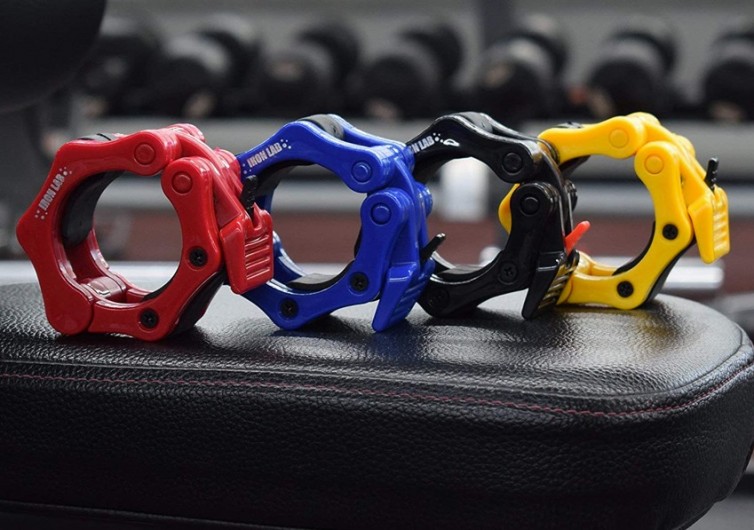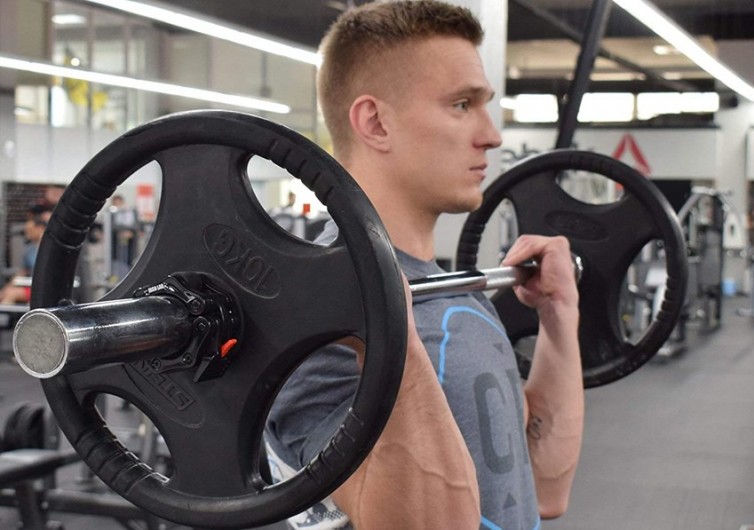 GearHungry may earn a small commission from affiliate links in this article.
Learn more
Iron Lab Olympic Barbell Collars: Beefy Protection for Explosive Lifts
If you're serious about moving heavy weight around and doing it injury-free, then having a set of barbell collars that up to the task is critical. Having put more than a few collars through the absolute wringer over the years, I can say that Iron Lab's Olympic barbell collars are a great choice.
Like a seatbelt in a car, a barbell collar is something you don't really notice until you need it. Everywhere I've coached, we've required barbell collars — whether it's a spring clip or a more substantial clamp — for any barbell movement in which weight plates are in danger of slipping off the bar. Case in point: a few days ago, my buddy was doing front squats, and he was letting the bar tilt. I saw the weight slip off one side of the barbell from across the gym while he squatted. The weight on the other side tiled the barbell up and whacked him on the chin as it went by. He was okay, so I laughed about it and gave him a hard time as I walked over and handed him some clips. But he got off lucky: a quick YouTube search will give you a glimpse of what can ensue when you don't collar up.
Most gyms will supply spring collar clamps, which are effective in most situations. But they're the bare minimum when it comes to protection — especially if you're maneuvering heavy weight in dynamic movements. I've had spring collars slip during a lift, and it's extremely sketchy. Even if they don't slide all the way off, they can allow the weight plates to shift, throwing off the weight balance on the bar. At best, that can ruin a lift, and at worst,  it can throw your spine out of alignment when you try to adjust for the shifting load.
Iron Lab's Barbell Collar Features & Functions
Iron Lab's Olympic collar clamps are made with extremely robust compressed and hardened nylon that does away with the need for a steel skeleton interior. The nylon composition makes them lighter than similar collar clamps without sacrificing durability. And while saving a few ounces doesn't seem like a huge deal, when you're at the threshold of your lifting ability, every ounce matters.
Instead of the squeeze and slide motion that a spring collar requires, the Iron Lab Olympic collars open wide with a lever and compress down tightly to the bar when you snap the lever down. The tight fit ensures that the clamps won't only stay on the bar; they won't slide around no matter how fast or wobbly your movements are.
The nylon collars also feature a color contrasted quick-release tab so you can whip them off and change weights quickly. It's a great detail for CrossFit workouts that require you to move different weights on the same barbell in as little time as possible.
Testing Parameters & Review
I've been testing the collars for the last few months in a local CrossFit gym, using them for CrossFit WODs and powerlifting work. For clean and jerks and overhead squats, the barbell tends to move a lot, and the Iron Lab clamps have held the weight in place like champs, even after enduring 250-pound-plus drops from overhead.
Deadlifts are my favorite movement, and they're also a challenge for clamps when the weight load approaches the end of the bar. Even when half of the clamp is hanging over the end (NOT a recommended use), the clamp stayed stuck to the bar, keeping the plates where they belong. I did some tinkering and found the right plate stack to ensure that half the clamp was off the bar, then dropped it from waist height. Even when dropped with 435 pounds and only half of the collars' friction surface touching the bar, the clamps held on tight. Very impressive.
Conclusion & Availability
Overall, Iron Lab's Olympic barbell collars are an excellent combination of effectiveness and value. They keep a rock-solid hold on your weight plates. Even with excessive amounts of weight, they survived drops and grip testing beyond their intended use, and you can find a pair for under $15.
The pair featured in this review are designed for Olympic-sized bars with 2-inch sleeves, and they come in six different colors.