Best Ghillie Suits In 2022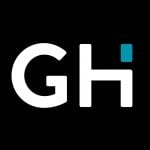 This product guide was written by GearHungry Staff
Last Updated
June 26, 2019
GearHungry Staff
GearHungry Staff posts are a compilation of work by various members of our editorial team. We update old articles regularly to provide you the most current information. You can learn more about our staff
here
.
GearHungry may earn a small commission from affiliate links in this article.
Learn more
For hunters, there can be nothing more frustrating than seeing the animal you've been tracking for an hour or more run off after being spotted. However, anyone serious about becoming a more successful hunter would be wise to check out some of the best ghillie suit options on the internet.
Even if you are a fairly accomplished deer stalker, it's still important to remain as stealthy as possible by wearing the right gear for the hunt. By choosing one of the better options in a ghillie suit, it's quite possible to raise your game as you're able to stay almost invisible to the animals you track.
As part of an effort to provide hunters or birdwatchers with effective camo clothing, we have compiled what we consider to be the very best in ghillie suits. But rather than being too hasty with choosing a new ghillie for an upcoming hunt, it is best to take your time before making a selection from our list. Indeed, successful hunts require a cool and calm approach. Happy hunting!
The Best Ghillie Suit
Red Rock Outdoor Gear Ghillie Suit
Whichever type of environment you choose to go hunting in, this superbly made ghillie suit is just what you need to stay stealthy when stalking deer or other types of game. And as this camouflage cover is really easy to put on and take off, users will not be hindered by having to deal with an awkward suit.
To reduce the number of noise hunters make when wearing this popular ghillie, the manufacturers have added snap-close fasteners at the ankles of Red Rock Outdoor Gear Ghillie Suit – this also makes it easy to slip the pants over your boots. In fact, this best option on our buying guide list has plenty of things going for it.
Not only does this suit provide optimum stealthiness due to its well-designed cover and other features but it's also very lightweight making it less arduous to wear than some of the heavier ghillie suits. And as a five-piece product, consumers of these experts in camouflage get not only the standard hat with drawstring but also a gun cover and bag for the suit.    
Key Features:
5-piece product
Breathable polyester
Lightweight
Easy to get on/off
Specification:
Brand

Red Rock Outdoor Gear

Weight

1 Pound
Arcturus Ghost Ghillie Suit
Although there's a whopping amount of dense threading on this well-constructed ghillie suit, it's still lightweight enough to make a huge difference in comfort. Of course, if we're out hunting for the day, the last thing we'll want to do is drag a ridiculously heavy ghillie suit around.
With the extra amount of stitching on this double-stitch design, Arcturus Ghost Ghillie Suit is less likely to have issues with material falling off midway through a hunt. And even though the suit can be used in a variety of environments, the dry-grass effect is fantastic for stalking during fall or spring in grassland areas.
Apart from keen deer hunters being blown away at just how comfortable and effective this ghillie suit is, there are plenty of other outdoor lovers such as paintball enthusiasts that find the suit ideal for stealthy maneuvers. 
Key Features:
4-piece product
7-color blend
Double-stitched thread
Almost 6 pounds of thread
VIVO Ghillie Suit Camo Woodland Ghillie Suit
Designed specifically for forest hunting or stalking in brush environments, this extremely lightweight ghillie suit is perfect for staying undercover when on the trail of your preferred prey. And there's no point being almost invisible to the game if we fail to keep our weapon out of view – the gun wrap camo with this product will take care of that.
Just like all the best options in ghillie suits, this very durable outfit comes with a bag to store the suit in. Of course, you don't need to be into hunting to make good use of VIVO Camo Woodland Forest Hunting camouflage suit. Birdwatchers and even wildlife filmmakers will be impressed at the benefits to be gained from wearing this solution for stealth.
Key Features:
5-piece product
Polyester lining
Lightweight design
Polypropylene strings
ASAT Vanish Pro Poly/Nylon 3D System
Bowhunters that strive to become more and more successful on their hunts are bound to make sure they only buy the best ghillie suit available online. But even though there are heaps of well-made ghillies that can be purchased over the internet, it's not always easy to make the right choice in these camo products.
However, most experienced hunters will make sure they do enough research when searching for a good quality ghillie suit like ASAT Vanish Pro 3D System Poly/Nylon. We only have to look at the many positive aspects of this option to appreciate why it's one of the more popular designs – especially among bowhunters.
If the camouflage gear you have worn in the past has let you down one way or another, you should be pleasantly surprised at just how effective the Pro 3D system is on this outfit.
Key Features:
2-piece product
Pro 3D design
Poly/Nylon material
Lightweight
Specification:
Brand

ASAT Outdoors

Model

38040-Parent
Modern Warrior Mixed Tactical And Hunting Ghillie Suit
Outdoor enthusiasts that take part in a variety of activities are sure to be interested in this option of one of the best ghillie suit products. Indeed, whether you love hunting or you prefer to do a spot of birdwatching from time-to-time, you should get plenty of hours of use out of Modern Warrior Mixed Tactical and Hunting Ghillie Suit.
And as the material used to provide camouflage has been incorporated into the suit very well, there should not be any issues with layers coming off. In fact, this great choice in a ghillie suit is extremely durable and should last a lot longer than some buyers of this garment probably expect.
Even keen anglers may be excited about using one of these suits when sitting alongside a local river or lake. Although more useful for hunters of deer or hog, this suit is still sought after by fishing enthusiasts looking to get the edge over competitors or just to up their game for personal satisfaction.
Key Features:
3-piece product
Breathable material
Effective camouflage
Lightweight design
Specification:
Brand

Modern Warrior

Model

GHILLIE-STANDARD

Weight

3.1 Pounds
EAROOMZE Mens 3D Lightweight Hooded Camouflage Ghillie Breathable Hunting Suit
Most people serious about the success of their hunts will agree with the notion that if we want to do something well, we need to get the right gear for the task at hand. Experienced hunters with plans to get themselves a set of this hunting suit are bound to be really glad they did.
In fact, what many hunters of good quality ghillie suits will do as a matter, of course, is take time to read as many reviews as they can in order to avoid making a big mistake in the suit they eventually opt for. However, as EAROOMZE Camouflage Ghillie Breathable Hunting Suit has got lots of positive feedback from satisfied customers, purchasing this well-designed outfit is probably a bit of a no brainer.
Intelligent deer stalkers that do all they can to remain as close to invisible as they possibly can are sure to notice this superb suit for successful hunts. And as the material is pretty lightweight and breathable, hunters who sometimes get hot under the collar after losing sight of game should be able to keep a bit calmer.  
Key Features:
2-piece product
Polyester fabric
Adjustable drawstring
Lightweight
Specification:
Brand

EAROOMZE

Weight

14.4 Ounces
Arcturus 3D Leafy Ghillie Suit
Lots of people into hunting will say that putting their gear together in preparation for a day or longer hunt is almost as exciting as pursuing a game. Of course, hunters that are equipped with a superbly-made ghillie suit like Arcturus 3D Leafy Ghillie Suit are likely to be dying to get out to the woodland or other environment to try out their suit.
Indeed, many experienced hunters that have managed to get their hands on one of the better designs in a ghillie suit will appreciate just how much more rewarding their hunt can be if you are wearing an outfit that enhances stealthiness. One reason why this particular brand in a ghillie suit is so in demand is that it does not tend to snag on branches as much as other designs.
And hunting enthusiasts hoping to purchase a lightweight ghillie will be really pleased with this item as it weighs less than two pounds. Hunters that class themselves as a bit of a perfectionist should also be impressed by the more than 100 laser-cut leaves that provide the very effective camouflage on this durable suit.    
Key Features:
2-piece set
Breathable camo
Snag-free system
Lightweight design
If you don't want to spend $200+ on a professional ghillie suit, you can stay out-of-sight for much cheaper. The EAmber Ghillie Suit is designed for both fun and serious applications. The level of camouflage it provides really stands up in the wild. It uses a leaf-based camouflage pattern that works particularly well in autumn but will provide some cover all year round. 
The suit is made from polyester, making it lightweight, breathable, and comfortable to wear. The one drawback is that it isn't as durable as the high-end ghillie suits we've featured. If you get it snagged on a branch, it could get damaged. To ensure that it doesn't slip off when you're wearing it, it features elastic bands on the hands and feet. It also has both a button and zipper closure on the jacket. 
Available in sizes for both kids and adults, this is a great way to get the camouflage benefits of a ghillie suit, without spending hundreds of dollars. 
Key Features:
Made from polyester 
Breathable and lightweight 
Zipper and button closure 
Two camouflage patterns available 
Elastic waist
Specification:
Brand

EAmber

Weight

8.01 Ounces
Ghillie Suit Buying Guide & FAQ
How We Chose Our Selection Of Ghillie Suits
When creating what we hope to be a very handy buying guide for the more appealing options in ghillie suits, we wanted to focus on some of the more important aspects. Of course, just like the leading suppliers of these camouflage outfits will base some of the improvements on their products from feedback they get from customers, we like to make sure we know what our readers want in each product reviewed.
Brand – As most experienced hunters and other lovers of the great outdoors should be familiar with the very best brands for ghillie suits and other outdoor clothing, we have made sure that we have considered the top names for ghillies.
However, rather than ignore some of the lesser-known brands for these essential items for hunting and other outdoor activities, we took a closer look at the quality and value for money ghillies that companies provide for this competitive marketplace.
Price – Although the more expensive ghillie suits by major brands tend to be worth every single penny, it's worth considering ghillie suits that are not so damaging to our bank balance.
Indeed, there are a number of ghillie suits that although are suitable for even the tightest of budgets for camo gear, are exceptional value for money when we consider just how good the quality of the items is.
Reviews – Without a doubt, it is absolutely crucial for providers of buying guides like this to make sure they do their homework before compiling their list of the best products they review at any given time.
To say that we have left no stone unturned when scouring the net for reviews on ghillie suits would be a huge understatement. And not only did we read a hell of a lot of reviews for this guide but we also ensured the articles we looked at were reliable.
Features To Look For In Ghillie Suits
Ease Of Use – Anyone that puts in a lot of effort to stalk game when out hunting or stay hidden when photographing wildlife will understand the importance of having a ghillie suit that is easy to get on and off.
The last thing a stealthy hunter or nature lover would want to do is end up spooking animals as a result of a clumsy ghillie suit that causes them to make too much noise.
Comfort – As plenty of deer stalkers and birdwatchers will end up spending many hours taking part in their outdoor hobby, it's crucial for their gear for camouflage to be as comfortable as possible.
In fact, wearing a ghillie suit that does not allow us to maintain a reasonable body temperature – especially if we start to sweat a lot, is only detrimental to a hunt or wildlife watching session.
Size – Because the size of ghillie suits can be somewhat deceptive, it's important for all potential consumers of such outfits to ensure they get the right size by taking note of what current owners of ghillies have to say.
In some cases, even though a particular brand of ghillie may look like we would struggle to get into, it is actually possible to adjust things like the pants with a drawstring or an elasticised waist.
Color – The color in ghillie suit that we decide to purchase will more often than not be dictated by the kind of terrain we usually go hunting or birdwatching in. And although almost all ghillies are designed for the user to add local flora to the outside of the suit, it's still important to buy a ghillie that comes in the most appropriate colors.
Fortunately, there are a huge variety of ghillie suits that are not only fantastic for one type of environment such as forest areas but can be worn in multiple terrains. By taking the time to select carefully regarding the color of your ghillie, you should be able to maximise the effectiveness of your suit.
Durability – Regardless of how often we choose to go hunting or take part in other outdoor activities where a ghillie is useful, we need to buy a suit that will not fall apart after just a few wears.
There are lots of not only really effective ghillies to purchase on the net but also suits that are extremely durable due to the amount of stitches that have gone into their manufacture and the materials used.
Ghillie Suit FAQ
Q: What is a ghillie suit?
A: These suits although being used by the military and game hunters to avoid being seen, are also worn by people who enjoy birdwatching or fishing. They are typically made up of at least a pair of pants and jacket that are covered with camouflaging material. In some cases, suppliers of ghillie suits will include a hat/hood, camo cover for a weapon and a bag to store the suit in.
Q: Why is it called a ghillie suit?
A: The name ghillie originates from one of the many mythologies of Scotland – a fairy by the name of Ghillie Dhu is said to have been covered in leaves and moss as a type of camouflage.
Q: How effective are ghillie suits?
A: If used properly, the ghillie suit is so effective that many experts at wearing camo can get up to a few meters away from the game they are tracking. Not only does the inclusion of grass and other foliage add to the stealthiness of ghillies but also how we move or in fact, stand still in these suits.
Sources:
How To Choose The Right Ghillie Suit - Ezine Articles
Sign Up Now
GET THE VERY BEST OF GEARHUNGRY STRAIGHT TO YOUR INBOX