Best All-in-One Desktop Computers In 2022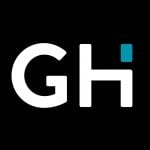 This product guide was written by GearHungry Staff
Last Updated
April 14, 2020
GearHungry Staff
GearHungry Staff posts are a compilation of work by various members of our editorial team. We update old articles regularly to provide you the most current information. You can learn more about our staff
here
.
GearHungry may earn a small commission from affiliate links in this article.
Learn more
The digital world is here, and it is here to stay. Offices, homes, and places of education are the main targets. Tech giants constantly compete to get us to buy the ultimate next-gen all-in-one desktop computer, laptop, console, or any other consumer electronics they happen to be working on. We are living in a world where our lives are all wrapped up online, so we need desktop computers which will offer security and privacy. Word processing, creativity, and other highly valuable skills need to be reflected in the machines we use. Offices will need all-in-one computers to increase and maintain productivity. We, the people, need a sturdy all-in-one for leisure and relaxation purposes. So, tech giants are building machines which are capable of all this and more. All items on this list will be familiar to you, and hopefully, you will be able to choose the best machine for you.  So let's take a look at bout Best Desktop Computer recommendations.
The Best All-in-One Desktop Computer
HP Pavilion All-in-One Desktop Computer
Our second spot goes to the latest HP instalment. The Pavilion makes for the perfect at home machine, with a built-in Intel Pavilion and up to 12GB of RAM, your entire family can browse the internet, complete world, stream videos, and play games with as much power as they need. Lose yourself with a 10-point touch display. At 23.8 inches, the diagonal widescreen distinguishes all fingers separately for the ultimate in ultra-responsive touch experience. The screen is completely backlit with LED light. An immersive video game world is now possible with dual speakers powered by HP Audio Boost, and the Intel UHD Graphics 630. Streaming content has never been so seamless! Watching a simple video on YouTube will now feel like you are watching a full movie in the intimate comfort of your own home. Listening to music? The audio features will make you feel like you are front row at a concert with your favorite artist a few inches from your face. The HP Pavilion all-in-one is truly a desktop computer built for the future.
This model, the latest in HP's Pavilion Series, comes with the latest in NVIDIA graphics technology. Colors and images will appear in strict definition, as though you could reach out and touch them. Customers absolutely fawn over the 178-degree wide-angle viewing. HP have added an 8th Gen Intel Core i5, although this does vary according to the model purchased. This extended viewing allows for better viewing abilities when you are going about your daily business. You can open multiple tabs in word processing software and be able to manage them without having to crane your neck or stretch your vision over the screen. From a software perspective, any Windows PC will come with typical bloatware, but otherwise 'everything runs fine', as one customer confidently claims. Five million pixels allow for immersive streaming, gaming, or face-to-face video chat. There are a few issues with connectivity that are easily resolved, although several users have mentioned that they are not particularly 'tech-savvy.' However, one should not have to be an expert to set up a desktop computer. This machine comes with an instruction manual to aid in the set-up process. For more amazing devices like this, check out our guide to the best 2 in 1 convertible laptops.
Key Features:
Super-fast processor
512GB SSD DDR
12GB of memory upgradeable to 16gb
Surround sound audio
Crystal clear FHD display
Specification:
Brand

HP

Model

4NN56AA#ABA

Weight

19.71 Pounds
Boot it up in seconds
Files transfer seamlessly
Lots of memory
Bright display
Fantastic for streaming videos
Eyes will become strained
Connection needs to be strong
Memory will need upgrading after a while
Games might lag
Sound might nt always sync
Coming in at number four, Dell's Inspiron 27 AIO is the tech giant's most advanced model. Equipped with the latest 10 Gen Intel Core Processor, you can zoom through your daily routine. The fast DDR allows multiple applications simultaneously, with seamless speed. The best-ever version of Windows 10 is available at your fingertips. Your machine is safeguarded by the pre-installed Windows Defender; it will protect you from all kinds of malware, phishing scams, and viruses. The webcam is pop-up and stays hidden until you're ready to use it.
Users adore the Infinity Edge screen, which feature's Cinema Colour. Get a full home theatre experience through your computer. Further features include mobile connect, which will allow you to receive notifications, text messages, and phone calls. The latest version of Bluetooth (Bluetooth 5.0) is available, which can be paired with compatible devices for wider range and higher data transfer, providing enough bandwidth across two devices. Customers absolutely love this feature because it lets them choose when and how they respond to notifications. One of the problems with this feature, unfortunately, is a tendency to disconnect at random. Reconnecting the two devices is the easiest way to resolve this. Another issue that the keyboard seems to be of a cheaper make than prior Dell models, as users have reported it to be delicate and unwilling to connect with the device. Those who have had success with it, though, claim that it 'works like a dream.'  You may also be interested in some of the best computer cases from our list, so be sure to check them out.
Key Features:
Lots of memory
Home theatre experience with Infinity Edge
Latest version of Bluetooth
Equipped with 10th Gen Intel Core Processor
Run multiple applications simultaneously
Specification:
Brand

Dell

Model

i7790-7388SLV-PUS

Weight

24.8 Pounds
No tower
No loose wires
Bit of an effort to put together, but otherwise is idiot-proof
Easy to use
Features are easy to enable
Touch screen works intermittently
Requires a lot of time to set up
Keyboard is of a lesser make than previous models
Slight risk of crashing
All ports are in the back
HP Elite Desktop Computer
Once again, HP makes our list with their Elite model. This absolute beauty comes with the latest Microsoft OS, Windows 10, to maximize the use and efficiency for the foreseeable future. Equipped with an Intel Core i5 processor, you will be able to zip through your daily tasks with seamlessly consistent performance. Memory and storage can be customized. The hard drive is ample enough to store all manner of media. Play your favorite video games with limited lag or stream your favorite YouTube videos. This machine is custom produced, configured for every possible task needed for everyday computing use.
Users are mixed regarding this machine. While it is a superb computer for work and personal use, its WiFi capabilities are extremely limited. This is a refurbished machine, and as with all refurbished machines, it is a risk whether all features will be enabled. Others have reported that it is difficult to put together, and not worth the time invested. Most users, however, have been happy with their purchase. One, in particular, bought this as a first desktop computer and was pleased with the experience as it was inexpensive and useful for work projects. Our guide to the best ultrawide monitors features some amazing products for your home set up, so check them out.
Key Features:
Equipped with latest Windows OS
Inexpensive, good first computer
Lots of memory space
High-functioning processor
Machine is customised to the user
Specification:
Brand

HP

Model

6300 / 8300

Weight

16 Pounds
Inexpensive and worth the cost
Refurbished with all the latest tech
Excellent for work and home
Seamless performance
Lag is limited
Despite the processor, some users have experienced lag with browsing the internet
Limited WiFi capabilities
Speaker malfunctions to be expected
Screen blacks out from time to time
Windows 10 will need to be upgraded regularly
Dell once again make it onto our list, and they are pulling no punches with the Inspiron AIO 3475. The 7th Gen AMD Processor and Radeon R5 Graphics card unite to blow you away with stellar speed and crystal-clear graphics. Video games, movies, and television shows never looked so diverse. This absolute beast of a machine stands at 23.8 inches, complete with Full HD (1920×1080) display, and an anti-glare LED-backlit screen which helps to prevent the dreaded eye strain which comes from sitting too close to the screen. Storage is not an issue with the 1TB hard drive. Those of you who need this space will greatly appreciate it, as you will be able to install and play as much as you want to on this computer. If the option is presented to you, you will be able to upgrade the memory to something a bit more substantial. Additional memory can be added for an extra fee, as the base memory is 16GB.  This is a space-saving machine, as it does not come with a tower. It is a hassle-free machine, coming as a single piece of technology where everything you need is included.
Tech enthusiasts absolutely love Dell's Mobile Connect feature. The wireless connection is simple and easy to enable, to integrate your smartphone with your PC. Phone calls, text messages, and notifications are treated as though they come from the same device, ensuring that you never miss an important communication! That is, unless you're trying to avoid it. Another model with a pop-up webcam, this machine will assist in privacy protection by keeping everything secure until you need it enabled for a selfie or a video chat. You will never have to worry about being caught in your pajamas again! Like with other models, this machine is well suited to the office, but it makes a lovely addition to the home if you would like to have a sleeker, more professional look to your at-home office. You may also like some of the best vertical mouses from our list, so take a moment to check them out.
Key Features:
Edge to edge touch screen
Great for all the family
Mobile connect app wirelessly connects two devices
Space-saving design
Privacy features included
Specification:
Brand

Dell

Model

i3475-A407BLK-PUS

Weight

21.4 Pounds
Easy to use
Enable Mobile Connect to interact between devices
Great for family gatherings
Pop-up webcam stays hidden until you're reading
Traditional set-up
Will need to set up an online Microsoft account to access Windows 10
Slow running
Multiple apps will not run seamlessly
Mobile Connect App may disconnect at random
Visual display lacking in brightness
bOur final pick of the bunch is the latest iMac by Apple. Apple are known for producing the best quality electronics. The Apple addicts among you should consider this latest version of the iMac. Like all models, it comes with the usual up-to-date version of the Apple iOS, Apple Music, and a rechargeable mouse. Creatives will love this brilliant piece of kit. It will run Apple-compatible software with ease. Among customers who have purchased this, many worked within the creative industries.
Music production software such as Avid or Logic Pro run easily, and rarely crash if at all. Digital creation software (such as PhotoShop, InDesign, and others) have been reported to lag or crash on other iMac models, but one user is pleased that this iMac has a dedicated GPU which runs everything smoothly. This is down to the 8th Gen Intel Core i3 Processor and the Quad-Core, which run all at the same time to ensure the smoothest possible experience. The HDD is agreed to be 'unfortunately very slow' which is not ideal for those who like to run multiple apps at once.
Several users have complained that, while this machine is far superior to any Windows PC, Apple's gravest mistake is replacing iTunes with Apple Music. Another user complained that they sent 'more time staring at the multi-colored beach ball than actually using the computer.' This is something that might be down to the HDD. Several customers have pointed out that the 5200rpm HDD is extremely outdated, and they had to cannibalize the entire machine in order to get it upgraded to a more suitable model. As Apple custom-build all their electronics (in-store and delivery items), this iMac can be customized with more RAM and a wide variety of software. If you are an Apple fanatic, this machine will be a good fit for you as it will assist you with a creative journey. For those who favor the PC, it might be worth looking around a bit more for your perfect fit. Our guide to the best new Apple MacBook laptops features more quality products by this amazing brand, so check them out.
Key Features:
21.5-Inch (diagonal) 4096-by-2304 Retina 4K display
Stunning 5-mm-thin design
Quad-core 8th-Generation Intel Core i3 Processor
Radeon Pro 555x Graphics processor
Comes with a Magic Mouse 2
Specification:
Brand

Apple

Weight

12.5 pounds (5.66 kg)
Looks flashy
Great brand, great product
Lives up to expectations
Great for experienced users
No hassle
Full of bloatware
Screen is delicate
Requires multiple restart attempts
Not for newer users
Specs are too minimal for use
HP 24-Inch All-in-One Computer
Another HP all-in-one desktop computer makes our list! Standing at 24 inches, this brilliant machine comes with an 8th Gen Intel Core i5-8250U Processor. It's a quad-core. All cores run at 1.60GHz, giving you the strongest, fastest possible connection and processing power. The monitor comes with 10-point touch-enabled Diagonal widescreen Full HD display. Each finger is distinguished and recognized by the computer, allowing for seamless touch control. There is no shortage of memory, as it comes with a 1TB hard drive. It comes with Windows 10 Home, HP White wireless keyboard (complete with volume control), and an optical mouse.
People who have purchased HP 24-Inch all-in-one computer describe it as 'superfast' and 'super sexy-looking' when set up. One user bought it for research purposes, commenting that the previous HP they owned had become slow and was slowly dying. This machine was an incredible upgrade, as they were able to get things done at a much more efficient rate than before. However, some problems have been reported with structural integrity: a faint buzzing noise has been reported by many who have used this machine. Although the noise disappears over time, it could become annoying. One of the best things about this all-in-one is that it comes with such a massive hard drive. 1TB might seem like a lot, and it is, so enjoy!
Key Features:
1TB hard drive
Windows 10 Home operating system
10-point touch
Audio Codec: Realtek ALC3247
Comes with optical mouse and wireless keyboard
Specification:
Brand

HP

Model

24-f0060

Weight

13 Pounds
Runs fast
Excellent audio
All-purpose, excellent for work projects
Lots of space
Looks great on the desk
Hard drive makes a weird noise
Users report that it crashes a lot
Requires adjusting from time to time
10-point touch might not function
Keyboard reported to be tricky to work
All-in-One Desktop Computer Buying Guide & FAQ
Features To Look For In All-in-One Desktop Computers
Below is our highlighted edited of the features we recommend you consider before investing in a new desktop computer.
Ideally a dual-core system, preferably i5 or i7
At least 8GB RAM
Operating system, preferably the latest version
Controllability: some machines are touch screen, others require a mouse
Strong processor for functionality and speed
Screen size: always check how much space you have and shop within this range

All-in-One Desktop Computer FAQ
Q: What is an all-in-one desktop computer?
An all-in-one desktop computer is a desktop computer which uses as few components as possible. Where other desktop computers will consist of a monitor, a tower, and several wires for connectivity. An all-in-one will have everything concealed in the monitor to save space.
Sign Up Now
GET THE VERY BEST OF GEARHUNGRY STRAIGHT TO YOUR INBOX