Best Pool Cues In 2021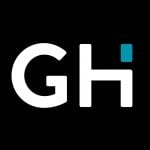 This product guide was written by GearHungry Staff
Last Updated
March 9, 2019
GearHungry Staff
GearHungry Staff posts are a compilation of work by various members of our editorial team. We update old articles regularly to provide you the most current information. You can learn more about our staff
here
.
GearHungry may earn a small commission from affiliate links in this article.
Learn more
There're two types of pool player: those that drunkenly play in pool halls or bars and those that want to improve every aspect of their game. If you're the latter, you're probably looking for the perfect cue to help lift your game up to the next level. It's amazing what difference a high-quality cue will make, especially when you've been playing with the old, warped cues you find in bars.
In this article, we've selected our ten best pool cues on the market. Some of them are professional standard cues, with price tags to match, and some are beginner cues. But all of them are high-quality and good value. We've also created a handy Buying Guide at the bottom of the article, to provide you with a better knowledge of the pool cue market.
The Best Pool Cue
When we first saw the AB Earth Pool Cue, we weren't sure what to make of it. The twisted handle design looks odd. When you see anything out of the ordinary, it's easy to mistake it for a gimmick, but actually, this handle design is kind-of revolutionary. It's made from Canadian hard maple and has been fashioned into a wavy shape. The benefit is obvious as soon as you pick the cue up. The grooves fit into your hand and give you amazing control – much more than you'd get from an ordinary pool cue. In terms of ergonomics, this pool cue is way ahead of the competition. 
So, we've established that this is one of the easiest-to-control cues on the market. Next, we want to talk about the way it's balanced. Measuring 58-inches in length with a 13mm leather tip, you can tell it has been carefully designed. Place the middle of the cue on your forefinger, you should have no trouble balancing it. This might not seem hugely important but it makes all the difference when you're attempting a precision shot. We also like the fact that it's available in a bunch of different colors. 
Key Features:
58" length 
Ergonomic wavy handle 
Made from Canadian hard maple 
Hand-painted 
13mm leather tip
Specification:
Brand

AB Earth

Weight

21 ounces
Imperial Eliminator Hard Rock Maple Pool House Cue
Imperial is a company that lives and breathes billiards. Their main focus is on making high-quality pool tables, but they also make a whole range of accessories to go with them. They're not well-known for their pool cues, but the Imperial Eliminator is definitely a diamond in the rough. When we were choosing our Best Value product this week, this was one of the strongest contenders. In fact, it was almost impossible to choose between this cue and the Viper Commercial. They're both really good pool cues and both around the $30 mark.
This cue is made from kiln-dried hard rock maple, which is the standard material used by cue makers. Some of the more expensive cue makers infuse maple with other materials to give it even better durability, but essentially this cue is made from the same stuff. It's 52-inches long, which makes it slightly shorter than standard pool cues. That makes it perfect for a shorter pool player or even a teenager who is just starting out. The other reason to buy a pool cue this length is if you have restricted access to your pool table. It's a fantastic option to make a great shot without hitting the wall behind you. Oddly, they don't publish the weight, but we think it's between 18 and 20oz.
The leather tip is glued on and could be replaced by something better. Some reviewers on Amazon have said this is the perfect pool cue for hustling people if you put a professional-standard tip on it. Could be worth a try?
Key Features:
52 inches long
Weighs between 18-20 ounces
Hardrock maple construction
No grip
Specification:
Brand

Imperial

Model

12-136

Weight

1.2 pounds
Players C-9921 Classic Smoke-Stained Birds-Eye Maple Cue
Now, back to something a bit more suited to those serious pool players among you. A good pool player could make any of the cues on this list play well, but a cue like the Players C-9921 will completely improve their game. This is the second Players cue that we've featured and it's not dissimilar to the first. Players C-9921 Classic Smoke-Stained pool cue is slightly more expensive and it's a bit of a step up, but the construction is basically the same.
Before we get into the features, it's definitely worth talking about the beautiful design on this cue. They call it the 'classic smoke-stained birds-eye maple' and it gives the cue a really elegant and timeless look, that stands out from all of the other cues we've chosen. Wherever you play, you're going to have one of the coolest cues in the room. That alone doesn't warrant the price tag, but it certainly helps.
It's made from North American Grade-A hard rock maple, which we've already seen on a few different cues. The difference is that Players turn and dry the wood seven times during the curing process and then add Nelsonite to make it resistant to atmospheric changes. This is then covered with a high-gloss super UV coating, which stops it from cracking or chipping. The ferrule is specially designed to be high-impact and comes with its own lifetime guarantee. That shows how much confidence Players have in their product! The tip is a Le Pro hard oak leather tip that holds its shape for years and gives a consistent shot every time. Plus, it's available in sizes from 18-21 ounces in half inch increments. This is, without question, one of the best cues on the market for less than $200.
Key Features:
58 inches long
Weighs 18-21 ounces
Hardrock Grade A Maple
Irish linen wrap
Specification:
Brand

Players

Model

C-9921-P

Weight

1 pound
Viper Commercial/House 1-Piece Canadian Maple Pool Cue
This next cue is an interesting one. It's not the best pool stick on this list by any means, but we thought it deserved a place for a few reasons, which will get into later. First, though, it's worth talking about the company that makes these products, GLD. They were initially a company selling darts supplies to the Milwaukee darts scene, in the early 1980s. Since then, they've grown into a leading supplier of all thing's darts, billiards, and table games in general. They know how to make cheap pools cues that are really high-quality and that's immediately obvious with the Viper Commercial.
Viper Commercial/House 1-Piece Canadian Maple Billiard/Pool Cue is a 57-inch cue that weighs 20 ounces. That puts it on the shorter side of standard-sized cues and slap-bang in the middle of the expected weight. It's made from hard Canadian maple and then finished with nine layers of varnish for added protection. This makes it really durable, which is exactly what you want from cheap pool cues. You can tell that it's designed to withstand years of regular use. It's also worth mentioning that it's a one-piece cue. That means you can't screw it in half to fit it into a smaller case. That shouldn't be a problem for anyone buying this cue for home use, but if you're transporting it around regularly, you might want to look elsewhere.
It's finished off with a 13mm Le Pro leather tip. This medium-hard tip gives you a really solid grip on the ball and helps to reduce miscues, so you don't make a fool of yourself in front of your friends. You'll be hard pressed to find a better cue for the price. It's not competition standard, but it's a great cue and will withstand years of abuse.
Key Features:
57 inches long
Weighs 20 ounces
Hard Canadian maple construction
No grip
Specification:
Brand

Viper by GLD Products

Model

50-0100-20

Weight

1.25 pounds
Viking Valhalla 2 Piece Pool Cue Stick
Viking is one of those legends in the pool cue business that seems to have been around forever. Since the early 1960s, they've been making awesome custom pool cues and, in the last ten years, have developed a range of pool cues that are perfect for the intermediate pool player. This cue, the Viking Valhalla, sits in the middle of the price range at around $60. It's not a huge expense, but you know you're going to get a quality product.
They also offer one thing that a lot of pool cue manufacturers haven't thought of: a color option. You can get your Viking Valhalla in nine different colors, ranging from beautifully stained mahogany to bright pink. This might not be important to everyone, but to some, it means you can really adapt your own style when you head down to the pool hall. You've just got to have the skills to back it up.
Like most of the cues on this list, it's made from hard rock maple, which makes it pretty tough. It's also got one of the best ferrules money can buy. Viking claim that their ferrules are indestructible – they say '250,000 in play and no cracked ferrules, you know we've done our homework'. Other features include a premium leather tip, that comes shaped and ready to play, and a linen grip, that provides a really comfortable feel. This is easily one of the coolest looking pool cues out there and the company really knows what they're doing. Every part of the cue has been thought out in great detail and that's resulted in one of the best mid-range cues we could find. Our guide to the best foosball tables offers more great products like this.
Key Features:
58 inches long
Weighs between 18-20 ounces
Hardrock maple construction
Linen grip
9 color options
GSE Games & Sports Expert 1-Piece Canadian Hardwood Maple Pool Cue
This next product is a little different from the other products we've featured. It's not just a pool cue, it's a pack of four pool cues, all of the different sizes. That makes it absolutely ideal for someone who has just bought a pool table, but it didn't come with any cues. Or someone who just wants to upgrade their existing set of pool cues. GSE Games & Sports Expert 1-Piece Canadian Hardwood Maple Pool Cue is also pretty handy that they're all different sizes. For starters, you've got a short cue if your pool table is too close to a wall. But also, if you've got kids who are learning to play, this is the perfect way for them to move through the different sizes until they're ready to handle a full-sized cue.
The great thing about this pack of four cues is that they're actually decent quality. They're made from premium Canadian hardwood maple and have a 4-prong construction, like the more expensive cues. It is covered in multiple layers of varnish, to ensure that it doesn't warp or fade. Plus, it's got a multi-layered leather tip that's glued on and a high-quality fiber ferrule. If those things all sound familiar, that's because you'll find them on cues that we've already covered.
The 58-inch stick weighs in at 20 ounces, which is right in the middle of where it needs to be. Sure, these cues aren't going to win you any competitions, but they're absolutely perfect for use around the house and would even be suitable for use in a commercial environment.
Key Features:
Pack of four
36, 42, 48 & 57 inches long
57-inch weighs 20 ounces
Premium maple construction
No grip
Specification:
Brand

GSE Games & Sports Expert

Weight

4 pounds
Imperial Officially Licensed NHL 57-Inch Pool Cue
For the last pool cue on our list, we had to choose something that was a little different. It's still a pool cue, but Imperial Officially Licensed NHL 57-Inch Pool Cue is aimed specifically at fans of the NHL (National Hockey League). If you've never been to an NHL game, you won't know how dedicated their fans are, but we'll just say that it's no surprise that they have their own team pool cues. There are seven different teams you can get one for: The Boston Bruins, the Detroit Red Wings, the Philadelphia Flyers, the Winnipeg Jets, the Chicago Blackhawks, the New York Rangers, & the Vancouver Chucks. So, if one of those is your team, you're in luck.
What about the cue though? Well, as you might expect from Imperial, they are pretty high-quality. It's a two-piece cue made from solid maple wood. On the official website, they claim that it's the most warp-resistant and smoothest hitting cue in the world. We're not exactly sure if that's the truth, but they're definitely good quality.  It's got a standard leather tip, an ABS ferrule, and a Veltex grip to stop your hand from slipping.
Of course, the best thing about the cue is that it has your team's logo emblazoned on. They do a fantastic job of digitally recreating the logo to make sure it has the perfect colors and sizes. Then, they go a step further and silk-screen the logo onto a pool bag that's included in the price. If you really want to fly your team's flags, you can buy the matching pool balls, cue case, and even table cloths.  We wouldn't say this is the best cue for the price, but if you're crazy about NHL, it's a no-brainer.
Key Features:
57 inches long
Weighs 18-21 ounces
Solid maple wood
NHL logo emblazoned on cue
Free soft bag
Specification:
Brand

Imperial

Model

72-5006

Weight

2 pounds
CUESOUL Kit-Rocking Maple Pool Cue
When you walk into a pool hall, you want your cue to stand out. Sure, owning your own pool cue is mostly about performance but it's also about style. You're showing your opponent that you mean business (even if you don't). The CUESOUL Kit-Rocking Maple Pool Cue gives you that style you've been looking for. The handle has a tattoo-style skull design with a decal that says "Rock The World". These awesome details are set on the background of a beautiful maroon paint job. Add all of this together and you've got one of the best-looking pool cues on this list. 
So far, we've talked mainly about the way the CUESOUL Kit-Rocking Maple Pool Cue looks. But we guess you're not going to put this pool cue in a glass cabinet to look at. Chances are, you're going to be planning to use it to actually play pool. Fortunately, this cue is made for playing. It's made from kiln-dried North American maple wood, has a stainless steel joint running through the middle, and features a carbon-fiber ferrule. All of this makes it lightweight (21 ounces) and beautifully balanced for a cue of this price. In short, it plays just as well as it looks. 
To keep your cue in perfect condition, it comes with a cue stick joint protector and shaft protector. Plus, you get a billiard towel to keep your hands clean and dry. 
Key Features:
Made from Canadian Hard Maple 
Stainless steel (M/18) joint
13mm leather tip 
Genuine Irish wrap 
Comes with joint protectors, billiard towel, and cue bag
Specification:
Brand

CUESOUL

Weight

1.65 pounds
Tai Ba Cues 2-Piece Pool Cue Set
If you've been playing pool for a while now, you're probably looking to invest in the perfect cue. This list has products that range from multi-packs of cues for starters to specialist cues for experts. The Tai Ba Cues 2-Piece Pool Cue Set is somewhere in between. The reason we think it makes the perfect pool cue kit for amateur players is that it comes with a bunch of extras that will come in really handy. The actual cue is made of high-quality Canadian maple wood, has brass joints and a sturdy fiber ferrule, and has an imitation leather wrap. It looks fantastic, plays well, and feels perfectly balanced in your hand. 
So, onto the extras. First off, you get a proper cue case made from faux leather. It's reinforced to keep your cue safe and has a pocket on the front to carry everything else that you need. Then, you get a three fingers glove for extra grip, joint protectors to prevent damage to the cue, and a tip pick to hold the chalk better. With these accessories, you can head down to the pool hall fully armed with everything you need to win.
Key Features:
Made from Canadian maple wood 
Fiber ferrule 
Faux leather wrap 
Tip pick, glove, and joint protectors included 
Carrying case included 
Specification:
Brand

Tai Ba Cues

Weight

1.19 pounds
Pool Cue Buying Guide & FAQ
How We Chose Our Selection Of Pool Cues
Reviews – When we're selecting products for our Buyer Guides, we take reviews very seriously. They are a great source of information and opinions about products that we wouldn't be able to access otherwise. It would be impossible for us to ask hundreds of customers their opinions about each product, but fortunately, websites like Amazon mean that we don't have to. We check for any problems that people have encountered and see if anything gets mentioned repeatedly. We also read expert pool cue reviews to see if they have found anything about the pool cue that we might have missed.
Brand – Brand is important when you're buying any product. That doesn't mean that you should only buy from named brands, it just means that, with every brand, there are certain expectations. Pool cues have been around for hundreds of years, so there are a few names you need to know. Arguably, the best ever pool cue maker - known as the Stradivarius of cuemakers - was George Balabushka. His cues can cost thousands, so they're probably not appropriate for a beginner. Don't worry though, there are more accessible brands including Viking, Players, Viper, & Cuetec - all of whom feature in this list.
Price – With anything that can be made by a machine or by hand, the prices can vary wildly. You can pick up a decent pool cue for $20 and, on the other end of the scale, you can spend thousands of pounds. A good pool cue shouldn't cost thousands though. There comes a point where the extra price comes from ornate decorations and high-quality materials that don't necessarily add to the performance of the cue.
Quality – If you've read the article this far, you are obviously taking the buying process seriously. That means you are looking for a quality cue. We have only selected quality cues for our Buyer Guide, but some are better quality than others. Of course, the amount of money you spend determines how high the quality is.

Features To Look For In Pool Cues
Ferrule – The ferrule is the little white piece that sits just below the tip. It might not seem like an important part of the cue, but a good-quality ferrule is what makes the cue play well. It works like a shock absorber.
Tip – The type of tip you choose depends on how good you are and how much feel you want in your shot. A softer tip gives you added feel in the shot, harder tips last a lot longer and retain their shape better. Most professional pool players use a harder tip and have multiple cues in case they break. The legal size for American Pool is 11-14mm, but if you're a beginner you want something in between 12 and 13mm.
Wrap – The wrap (or grip) is the material at the bottom of the cue that stops it from slipping out of your hand.  Some cues don't have a grip at all, but it will probably help if you're a beginner. They are normally made from Irish linen or nylon. You can also find leather ones, which are great for people who sweat a lot.
Rings – These are decorative rings that are normally towards the bottom of the cue. In more expensive cues, they are intricate and make the cue really special. You probably won't find them on the cheaper cues.
Straightness – Obviously, you want your pool cue to be straight. If you buy a new pool cue, it will definitely come straight, but they can warp over time. To check if your pool cue is straight, you need to hold the bottom if the cue to your eye and look down the length of the cue. You'll instantly be able to see if the cue is warped. There are some precautions you can take to make sure that your pool cue doesn't warp. Don't leave it against a wall or near a heat source (like a radiator), don't lean on your cue, and don't leave it in your car or anywhere else that could get cold.
Weight – Typically, pool cues are between 18 and 21 ounces. Of course, there are some exceptions, but the majority of pool players will play with this size. There is no hard and fast rule for what size you should use. If you're relatively new to pool, go with a 19-ounce cue or something similar.
Material – Cues can either be hand-spliced or machine-spliced. This and the type of material used has a huge effect on the price. Generally, pool cues are made from maple and snooker cues are made from ash. Sometimes they're made from plastic or metals and we've featured one cue that is made from fiberglass.
Size – Standard pool cue sizes normally vary between 57 and 61 inches. Most pool cues are 59 inches and other sizes are for people who are much shorter or taller than average.  You can also get short cues that are perfect for rooms without much space around the table or alternatively make great cues for kids when they're just starting out.
Sign Up Now
GET THE VERY BEST OF GEARHUNGRY STRAIGHT TO YOUR INBOX