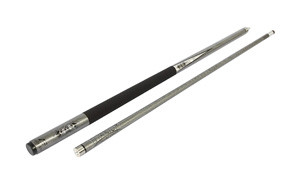 EastPoint Sports Composite Billiard Pool Cue
Viper 1-Piece Canadian Maple Pool Cue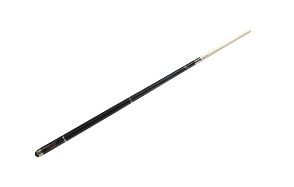 Cuetec R360 Edge Series 58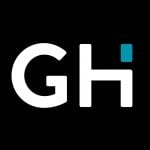 There're two types of pool player: those that drunkenly play in pool halls or bars and those that want to improve every aspect of their game. If you're the latter, you're probably looking for the perfect cue to help lift your game up to the next level. It's amazing what difference a high-quality cue will make, especially when you've been playing with the old, warped cues you find in bars.
In this article, we've selected our ten best pool cues on the market. Some of them are professional standard cues, with price tags to match, and some are beginner cues. But all of them are high-quality and good value. We've also created a handy Buying Guide at the bottom of the article, to provide you with a better knowledge of the pool cue market.
Best Pool Cue
Pool Cue Buying Guide & FAQ
How We Chose Our Selection Of Pool Cues
Reviews – When we're selecting products for our Buyer Guides, we take reviews very seriously. They are a great source of information and opinions about products that we wouldn't be able to access otherwise. It would be impossible for us to ask hundreds of customers their opinions about each product, but fortunately, websites like Amazon mean that we don't have to. We check for any problems that people have encountered and see if anything gets mentioned repeatedly. We also read expert pool cue reviews to see if they have found anything about the pool cue that we might have missed.
Brand – Brand is important when you're buying any product. That doesn't mean that you should only buy from named brands, it just means that, with every brand, there are certain expectations. Pool cues have been around for hundreds of years, so there are a few names you need to know. Arguably, the best ever pool cue maker - known as the Stradivarius of cuemakers - was George Balabushka. His cues can cost thousands, so they're probably not appropriate for a beginner. Don't worry though, there are more accessible brands including Viking, Players, Viper, & Cuetec - all of whom feature in this list.
Price – With anything that can be made by a machine or by hand, the prices can vary wildly. You can pick up a decent pool cue for $20 and, on the other end of the scale, you can spend thousands of pounds. A good pool cue shouldn't cost thousands though. There comes a point where the extra price comes from ornate decorations and high-quality materials that don't necessarily add to the performance of the cue.
Quality – If you've read the article this far, you are obviously taking the buying process seriously. That means you are looking for a quality cue. We have only selected quality cues for our Buyer Guide, but some are better quality than others. Of course, the amount of money you spend determines how high the quality is.

Features To Look For In Pool Cues
Ferrule – The ferrule is the little white piece that sits just below the tip. It might not seem like an important part of the cue, but a good-quality ferrule is what makes the cue play well. It works like a shock absorber.
Tip – The type of tip you choose depends on how good you are and how much feel you want in your shot. A softer tip gives you added feel in the shot, harder tips last a lot longer and retain their shape better. Most professional pool players use a harder tip and have multiple cues in case they break. The legal size for American Pool is 11-14mm, but if you're a beginner you want something in between 12 and 13mm.
Wrap – The wrap (or grip) is the material at the bottom of the cue that stops it from slipping out of your hand.  Some cues don't have a grip at all, but it will probably help if you're a beginner. They are normally made from Irish linen or nylon. You can also find leather ones, which are great for people who sweat a lot.
Rings – These are decorative rings that are normally towards the bottom of the cue. In more expensive cues, they are intricate and make the cue really special. You probably won't find them on the cheaper cues.
Straightness – Obviously, you want your pool cue to be straight. If you buy a new pool cue, it will definitely come straight, but they can warp over time. To check if your pool cue is straight, you need to hold the bottom if the cue to your eye and look down the length of the cue. You'll instantly be able to see if the cue is warped. There are some precautions you can take to make sure that your pool cue doesn't warp. Don't leave it against a wall or near a heat source (like a radiator), don't lean on your cue, and don't leave it in your car or anywhere else that could get cold.

Weight – Typically, pool cues are between 18 and 21 ounces. Of course, there are some exceptions, but the majority of pool players will play with this size. There is no hard and fast rule for what size you should use. If you're relatively new to pool, go with a 19-ounce cue or something similar.
Material – Cues can either be hand-spliced or machine-spliced. This and the type of material used has a huge effect on the price. Generally, pool cues are made from maple and snooker cues are made from ash. Sometimes they're made from plastic or metals and we've featured one cue that is made from fiberglass.
Size – Standard pool cue sizes normally vary between 57 and 61 inches. Most pool cues are 59 inches and other sizes are for people who are much shorter or taller than average.  You can also get short cues that are perfect for rooms without much space around the table or alternatively make great cues for kids when they're just starting out.