GearHungry may earn a small commission from affiliate links in this article.
Learn more
Travel Scams
There's no quicker way to lose that holiday feeling than realizing you've fallen foul of a scam. Travel scams are common all over the world and the clever tricksters can catch out the best of us, especially when we are merrily on vacation time.
So, while it's an attractive trait to be a trusting soul, it's also important to wise up to the fact that not everyone is out to be your friend – there are people who wouldn't think twice about parting you from your hard-earned trip money or expensive travel kit.
But, with a little planning and a dash of insider know-how, you can stop any scammers raining on your vacation parade. Here's how to protect yourself with our guide to the top 16 travel scams to avoid…
1. Fake vacation rentals
Don't risk ruining your trip before you've even set off by falling foul of a fake rental scam. What may sound – and look – like an amazing villa or apartment overlooking the ocean could at best, turn out to be a real flea pit or worse, non-existent. These scammers can also add another twist, by making your booking unexpectedly 'unavailable' and moving you to a suitable replacement for the same price. Which of course, it isn't.
Avoid the scam: Always book your accommodation through a trusted source, if not a holiday company then an agency such as Airbnb, that withholds payment until you have checked in. And never use an untraceable payment method, such as cash, use your credit card. If the alternative accommodation does not match expectation, don't check in. Find your own alternative and then take appropriate action to get your money back.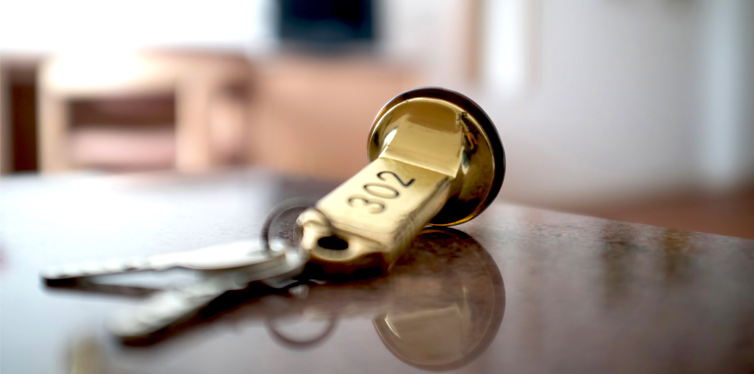 2. At the airport
Make sure your trip gets off to a good start by keeping your wits about you at the airport. The volume of people passing through day makes them ideal havens for opportunistic thieves. The nature of airport travel inevitably means you'll become distracted, giving scammers the chance to pounce – while you are looking at the departure screen, buying your new sunglasses or waiting for your luggage sets at the reclaim carousel. It doesn't take much time for a thief to grab items from your bag or travel backpack, or even from the carousel.
Avoid the scam: Stow valuables and documents close to you, and not in the outside pocket of your travel rucksack. OK, it may make you feel a bit like your dad, but a travel wallet you wear around your waist can save you grief, although you may lose a few points in the style stakes. And when it comes to your hold luggage, make sure you can identify your own – colored bands, stickers, even your own graffiti tag, makes it easier for you to track on the carousel and stops others taking it, intentionally or not, for their own.
3. The false greeter
Most of us are familiar with the 'mob run' at the airport, where you have to dodge the taxi drivers all vying for your dollar. But if you land expecting to be picked up and are scanning for your name, just be aware. It's not unknown for dodgy pick-ups to copy your name from your legitimate greeter and get to the front of the queue, with their own sign to catch your eye.
Avoid the scam:  Always double-check with your greeter that you've got the right one before you get led away. If in any doubt, make your excuses and head for the nearest official taxi rank.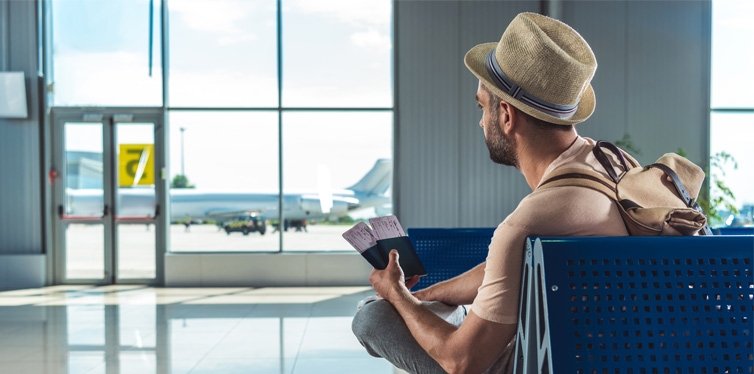 4. Broken taxi meter
You need a cab to get to your final destination only for the driver to shrug at his 'broken' meter and ask for an extortionate fare. Or he takes a convoluted route that totally racks up the bill. You are then faced with two choices, argue (in an unfamiliar country, this could escalate) or pay the fare and walk away with a large hole in your spending money. But you can bust this trick.
Avoid the scam: Ask the taxi driver for a flat rate to wherever you are going before you get into the cab and checkup front if the meter is working. Confidence is key, try not to look unsure about where you are going. And if the driver refuses to turn on the meter or tells you it would be cheaper without, get out and look for another cab. Just make sure you use a designated taxi stand or book one through an app if this service applies to where you are.
5. The getaway taxi driver
Keeping with the cab theme – you start loading your backpacks into the trunk of the cab, while the driver sits quietly at the wheel. You turn around to pick up the last of your bags, and then suddenly the cab is no longer there…but driving away with your expensive Victorinox luggage.
Avoid the scam: Ask the driver to help you load your bags or, better still, put them in the back seat alongside you. And use a taxi app service, pre-book your cab or only go to a legitimate taxi rank.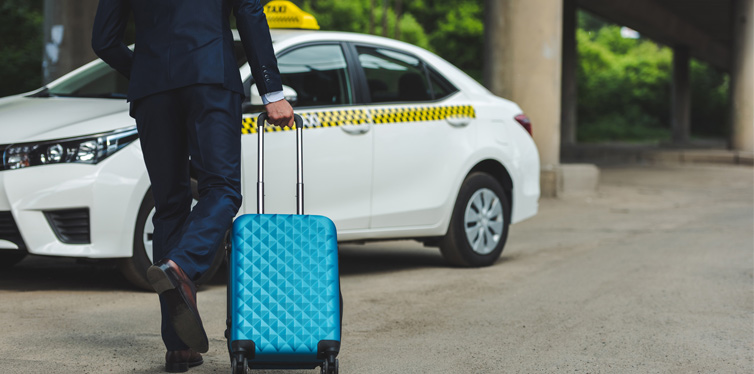 6. 'The accommodation is closed'
This is the last of our cab scam triple bill – a kick-back scheme for the more unscrupulous driver, particularly late at night or after a long flight when all you want is your bed. On route to your hotel, your driver tells you that the one you've booked into is closed/doesn't exist and offers to find you a bed for the night, at a more expensive hotel he can claim commission for.
Avoid the scam: Check all your bookings before you set off and ask if your hotel offers a shuttle or pick up service. Then, if your cab driver still tries it on and claims your hotel is not available, tell him to take you there anyway as you have just confirmed your reservation.
7. Pickpockets
Pickpockets are rife in most tourist destinations – especially on subways or public transport – so go prepared.
The most common form of pickpocketing is the 'bump and grab', where a thief tries to distract you with an 'innocent' shove or bump in a crowd. You walk away, none the wiser that you have been relieved of your pocket, bag or travel backpack valuables.
Avoid the scam: Be one step ahead of the pickpocket and make it as hard as possible for them to lift your valuables. Spread them out – never keep your travel documents, travel camera, cards or passports in one bag or wallet.  And never put your wallet, cellphone or cards in your coat or back jean pocket. Also, think about your bag, cross body purses with sturdy or even lockable zippers or a thief safe travel backpack are a good way to go.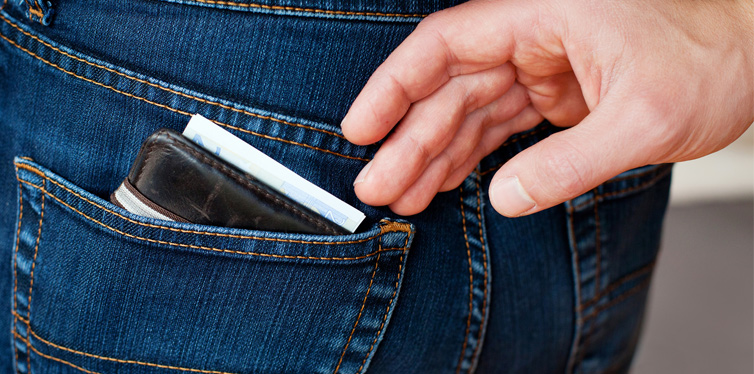 8. Electronic pickpockets
The street thief has come into the 21st century, with the arrival of electronic pickpocketing, or Radio Frequency Identification (RFID) skimming.
The word is that some pickpocketers can skim your card details straight from your wallet, using an RFID skimmer to glean the information. And it's not just your bank or credit cards that are vulnerable, your driving license and passports can be open to electronic fraud. If your cards are contactless, then there's a chance they can be skimmed.
Avoid the scam: It is better safe than sorry as most credit and bank cards are now using RFID technology to make it easier for you to pay. You can check whether the cards in your wallet are RFID tagged by looking for the Universal Contactless Card Symbol, then take measures to keep them safe.
To scupper any electronic scammers, you can get RFID wallets and sleeves which actively block scanner waves. You can easily buy these RFID wallets online and they could save you a lot of travelling heartache.
9. Street games
You may be in the holiday mood as you walk down the street, but there are scammers out there that just love to play a game…. with you as the ultimate loser.  The most typical street distraction is the cup game, which is guaranteed to draw a small crowd. The conman asks someone to guess which of three cups the ball is under and as you watch, his accomplices in the crowd are already guessing which pocket your valuables are in and are helping themselves.  Or you may be asked to play against him and, after watching others win (news alert, they're all in on the con), you feel lucky and start putting down money. Only to lose it.
Avoid the scam:  Remember the wise words of a casino pro – the House always wins. Keep your money in your wallet and keep on walking.
1o. Free charms
As the saying goes, there's nothing in life for free. This scam tends to prey on female travelers, but anyone can fall foul of a persuasive street seller. It goes like this – a friendly stranger approaches, before giving you a 'free' bracelet, charm or a sprig of rosemary for good luck. But that's where the good vibes end, once you have taken hold of the item, they will demand payment for it. Say no, and boy, does a scene ensue.
Avoid the scam:  Don't let anyone put anything on you or get close enough to do so. And don't accept anything for free. Be polite, or simply ignore them. And if they pass you an item, hand it straight back. Then keep walking.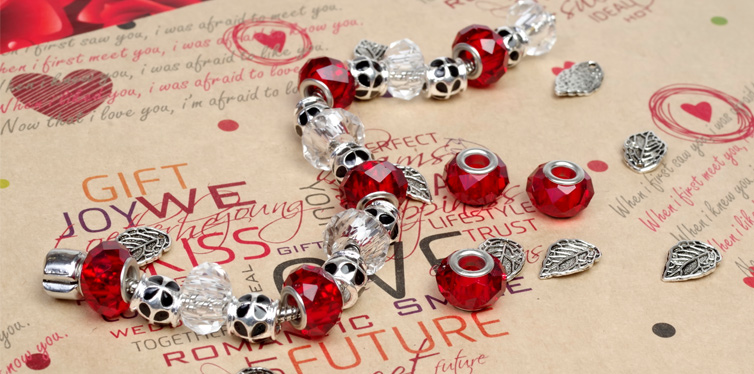 11. The photo grab
Who doesn't want a photo memento of a totally awesome trip?  With the ease of camera phones or hi-spec travel cameras, you can snap all the highlights. But sometimes you could do with a helping hand and here's where your local friendly scammer steps in. You're trying to get your next Facebook cover image when a stranger offers to help by taking the photo of you and your friends for you. All good, until you look up from your super cool pose to realize they've disappeared…and so has your new travel camera.
Avoid the scam:  If someone offers to take the photo for you out of the blue, or they seem too keen to help, step back and say no. A simple, 'thanks, but we have this covered' should do the trick.
12. Fake WIFI hubs
Free WIFI is a perk in most public locations these days and who doesn't love something that is free (especially if it keeps us connected). But when travelling, free unlocked connections can prove to be more trouble than they are worth. Tech savvy scammers can set up unsecured WIFI hotspots in public locations that lure in unsuspecting users. But here's the kicker – they can then get access to your computer, passwords and potentially much more.
Avoid the scam:  Don't just latch on to the free WIFI, ask the staff at the hotel, coffee shop or airport which connection is their official one, especially when you see an unlocked connection listed. To be extra secure and encrypt your online activity, opt to use a VPN or virtual private network.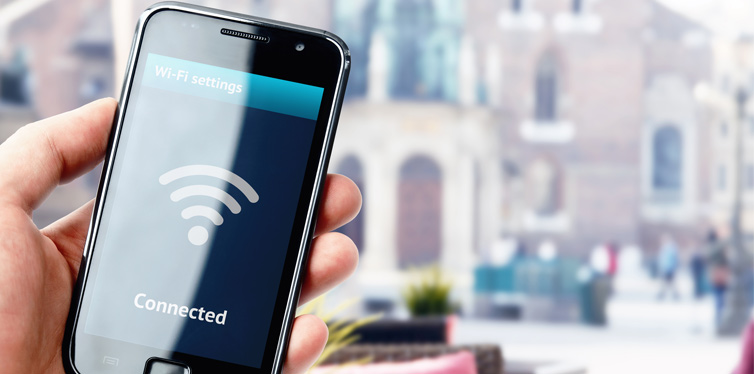 13. Attraction is closed
You have your itinerary sorted and are on your way to buy tickets for that gallery, attraction or water park. But then you are intercepted by a friendly local, who tells you it's closed – for a religious ceremony, maintenance, holiday, for lunch or any other number of reasons. They then try to guide you to another nearby attraction to buy their most likely extortionately priced tickets.
Avoid the scam:  No matter how plausible they sound, simply don't take their word for it. Be firm and say no thank you, then head straight to the official ticket booth and find out for yourself. Better still, always check online if you can the opening hours and availability so you can't be duped on the route.
14. The wrong change
We've all been there, those first few hours (or days!) in a new country where you are still unfamiliar with the new currency in your wallet. Your hesitancy when paying for goods is a giveaway, and there are sellers out there who see this as a prime scam opportunity. People tend to look at colors first rather than denominations, so when you get a handful of notes you think you've got the right change. Only to find out later you have been given a lot less in return. Avoid the scam:  Make sure to familiarize yourself with the country's currency before arrival and pay close attention when paying. Use exact change when you can and don't be rushed, no matter how many people are behind you. Count the notes you've been given before stepping away from the counter, and challenge if you think you've been short-changed.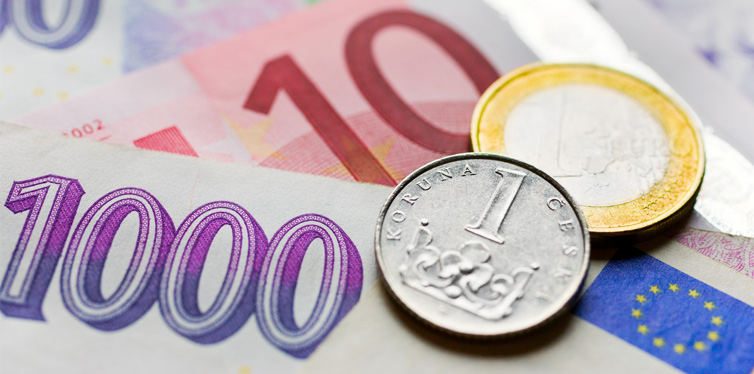 15. ATM scams
These scams can happen anywhere, at home or abroad so when looking to get cash out of an ATM, be on your guard. An ATM skimmer is a device that can be attached to the mouth of an ATM to secretly note down your credit or debit card information when you insert your card into the machine.
Avoid the scam: When looking to get cash out of an ATM, always use a reputable bank with an ATM that is ideally inside the bank rather than on the street. Check the cash point for anything unusual, such as a part that doesn't fit quite right, any signs of tampering or if your card is slow to be inserted or returned and report straight away. If you suspect your card has been skimmed, alert your bank so they can block any further transactions and keep your card safe in security wallet such as an RFID wallet.
16. The fake officials
There is something reassuring about an official uniform, especially when traveling, and security checks are often just part of the course. But you may also come across phony officials, usually in the street or at the train station, who simply put, don't have your best interests at heart. You may be asked to hand over your passport documents to check, and then be asked to pay a fee to get them back.
Avoid the scam: You'll need to be confident with this one, but if it all feels fishy then go with your gut instinct and don't hand anything over. Ask to be taken to the police station instead so it can be done properly, and where you will be more than happy to share your documents with them.