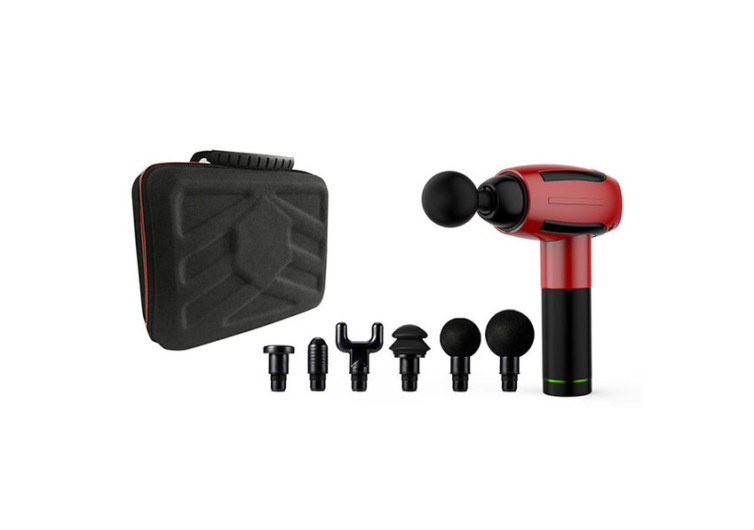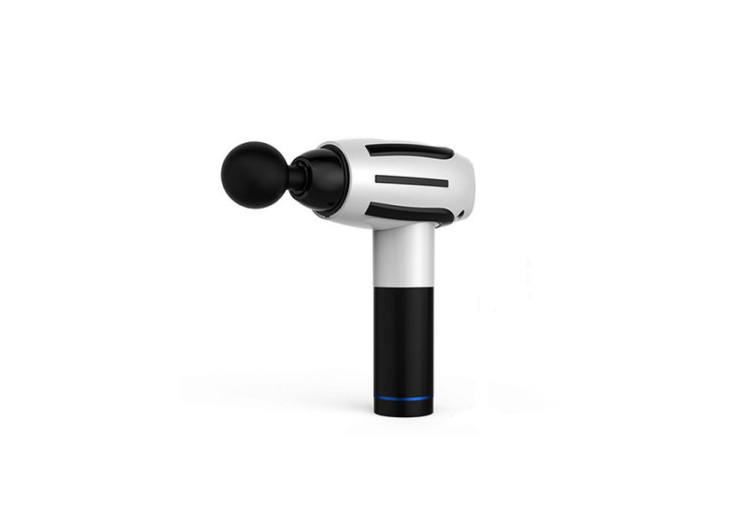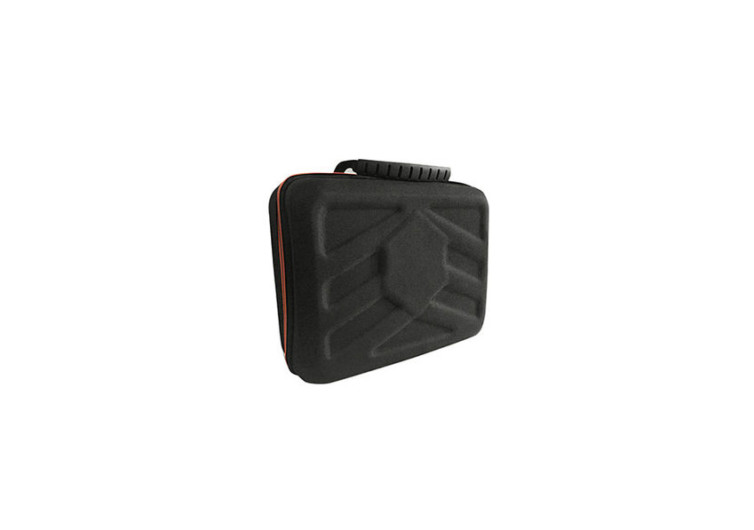 GearHungry may earn a small commission from affiliate links in this article.
Learn more
ZTECH Percussion Massage Gun
A portable percussion massage gun helps with muscle recovery and can provide relaxation. If your workout or workload has you stiff and sore, this massage tool will help make tomorrow a little less painful. The ZTECH Percussion Massage Gun is an affordable portable percussion massager that may become your go-to recovery tool.
Massage Methods
The ZTECH Percussion Massage Gun has six heads that provide different types of massages:  round head, buffer head, forkhead, bullet head, and flathead.
The round head is suitable for thick and bulky muscle groups; buttocks, thighs, and back. The buffer head can be applied anywhere as long as your muscles are not surrounded by sensitive nerves. This means that it's great for your limbs and back (but not directly on the spine). For the spinal area, the forkhead works perfectly. For joints, you can use the bullet head. Lastly, the flathead can be used anywhere as it provides less direct pressure to the muscles.
Product Specifications
Material: ABS
Charge time 3-4 hours
Speed levels: 3
Cordless and rechargeable
Comes with 1-year warranty
MSRP $149
Benefits
Percussion massage guns offer an easier way to loosen tissue for recovery or relaxation. They are easy to use and are very affordable compared to having regular massage sessions. Instead of paying at least $50 on a massage, you can get this massage tool for less than $150 and you can save yourself significant money.
The ZTECH Percussion Massage Gun is both rechargeable and portable. A fully charged battery can give you up to 1.5 hours of continuous massaging using different heads. It comes with its own bag, so you can bring it anywhere. It's also compact enough that you can put it in your gym bag.
Disadvantages
While the ZTECH Percussion Massage Gun is a very useful tool post-workout, some areas of the body are not accessible if you are the only one available to position the massage gun. A partner certainly helps.
Another disadvantage of the ZTECH Percussion Massage Gun is the 1.5-hour battery life; some may find that inconvenient.
The overall benefit of the ZTECH Percussion Massage Gun is its portability and affordability. For less than $150, you can gain the proven benefits of massage.
BUY ON SHOP.THEAWESOMER.COM