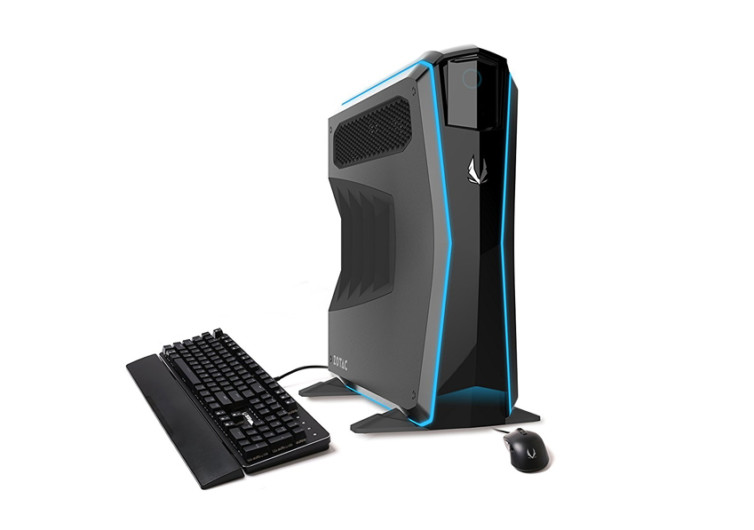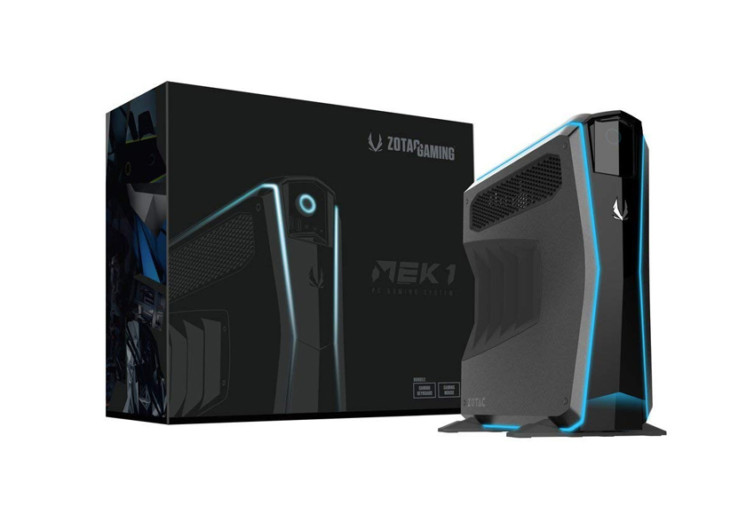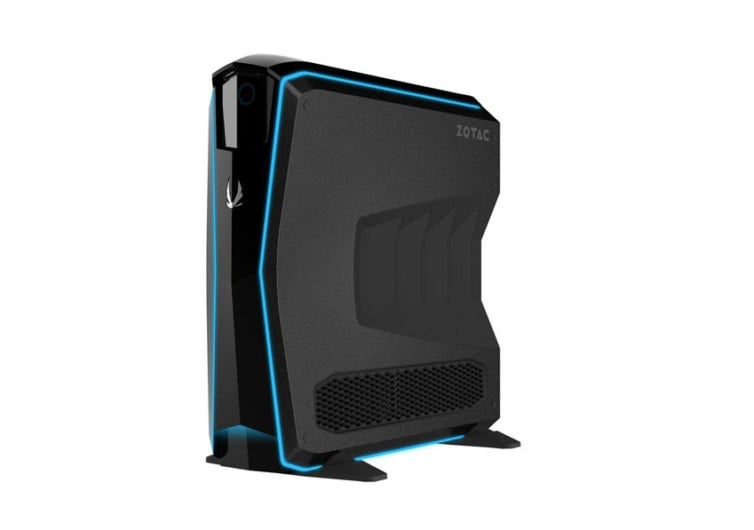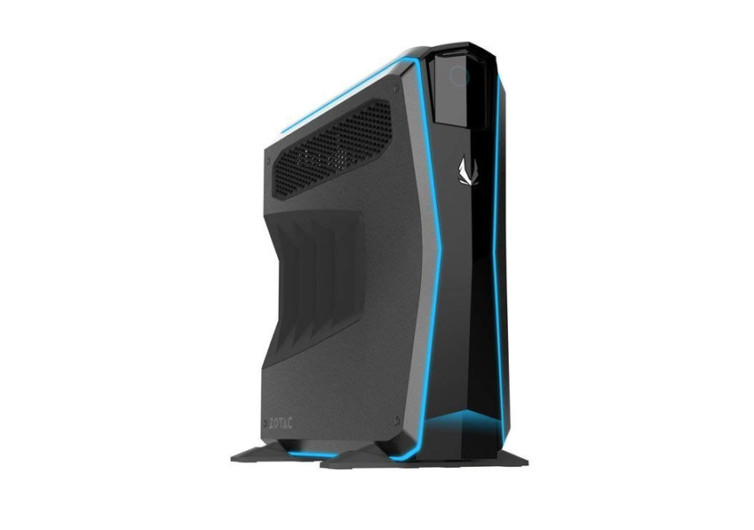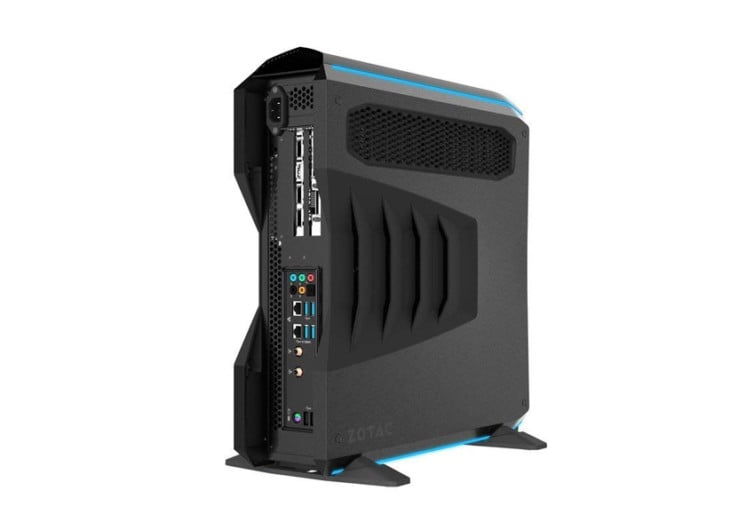 GearHungry may earn a small commission from affiliate links in this article.
Learn more
ZOTAC Gaming MEK1
Most PC gaming rigs come with humongous PC casings that are specially designed to manage the tremendous heat generated by the gaming graphics card and a whole lot more of the hardware necessary to bring home the bacon. The ZOTAC Gaming MEK1 defies all PC gaming conventions by putting some of the highest-spec'd hardware into an ultra-futuristic mini-tower that only measures 15.5 inches tall, 16.3 inches long, and 4.65 inches wide.
At the heart of the MEK1 are 4 cores of Intel's Core i7-7700 series running at a speedy 3.6 GHz with overclocking capabilities up to 4.2 GHz. It's the kind of chip that serious gamers have been screaming for. And while it is easy to think that such power will generate tremendous heat, the MEK1 comes with a remarkably low-profile direct contact cooling mechanism to retain the ultra-slim profile of its chassis. Gamers won't be cursing either as the MEK1 is fitted with NVidia's VR-ready GeForce GTX 1070 TI delivering 256-bits of stunning graphics with full 8 gigabytes of pure, raw video and graphics computing power.
Marrying the performance of the i7 with the graphics capabilities of the GTX is ZOTAC's dual-channel memory slots running 2 units of 8GB DDR4 2400Mhz memory modules. Booting is made lightning-quick with the NVMe PCI-E M.2 SSD with 240 GB of dedicated storage. The secondary beefs up really huge games, storing them in a standard 2.5-inch HDD with 1 terabyte of space. This is one gaming rig that knows how to please the most serious of gamers. Technically, it's also perfect for multimedia artists, creators, and developers who can truly benefit from the awesome raw computing power of the MEK1 and its intensely vivid graphics.
The ZOTAC MEK1 may be small, but it does pack a very powerful punch when it comes to intense games and applications.