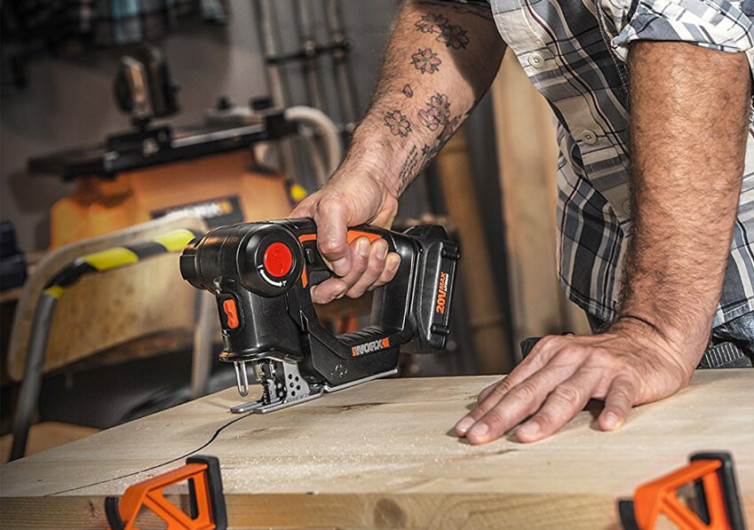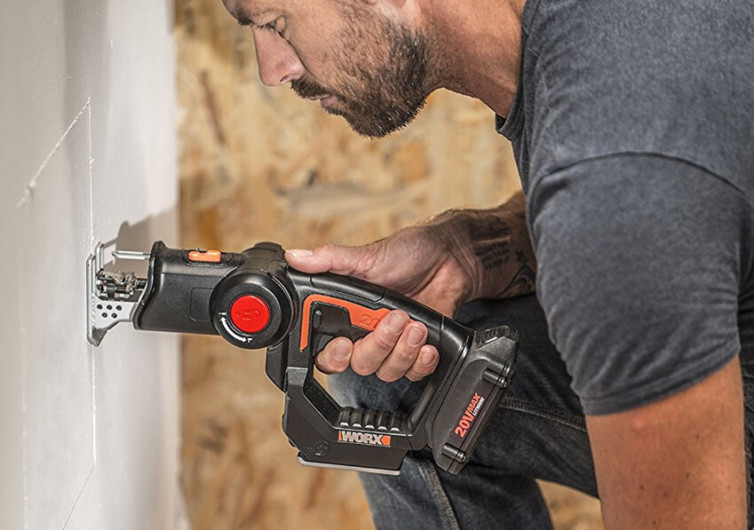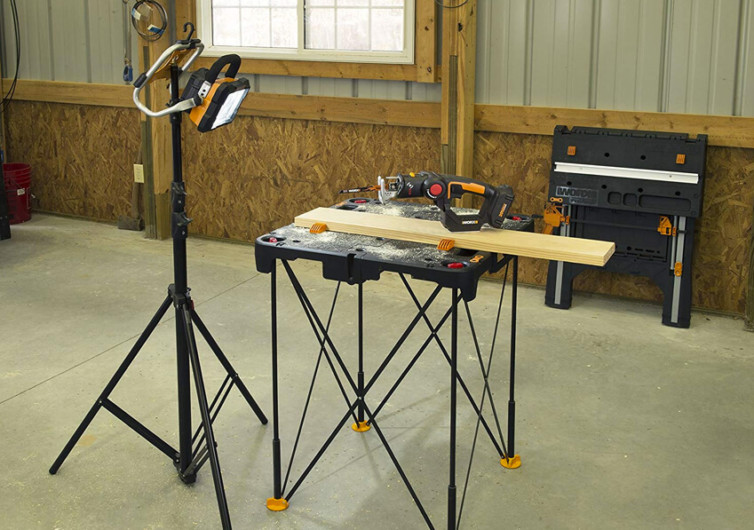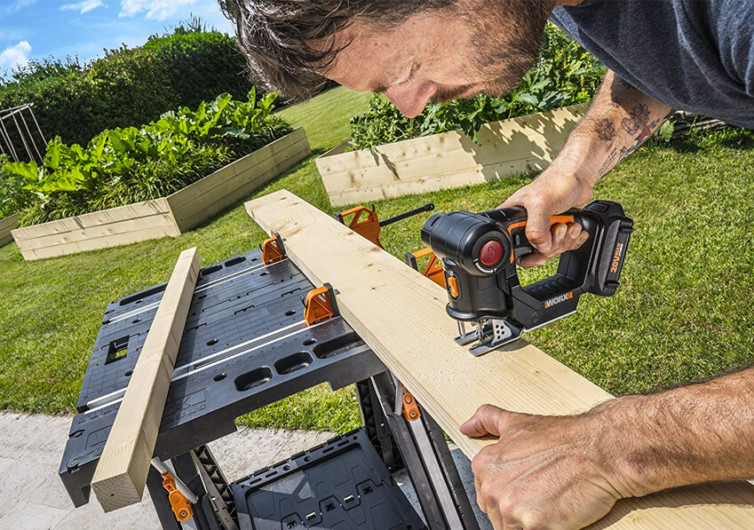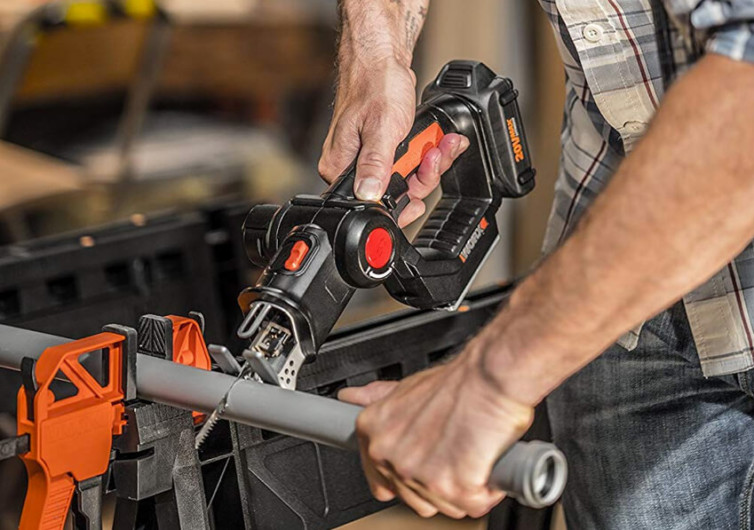 GearHungry may earn a small commission from affiliate links in this article.
Learn more
WORX Pivoting Head Saw
The Worx Axis is a reliable handy power tool that combines the remarkable precision of jig saw and the awesome power of a reciprocating saw in a neat portable design. It's every DIYer and handyman's ideal companion for completing projects without having to reach for two separate tools.
Designed to be as lightweight and compact as possible, the Axis easily cuts through ceramic tiles, wood, metal, tree limbs, plastic, and a whole lot more. The unique design of this power tool requires only the selection of a particular knob to change the configuration from a jig saw to a reciprocating saw. The way in which the system is designed also allows it to be fitted with any standard blade without requiring complex tools or equally complicated process for the changing of the blade.
At the heart of the Axis' innovative design is a side-mounted motor which does not impede on the complex gears that run the system. More importantly, the design eliminates the risk of misalignment or even slippage.
Weighing in at just over 4 lbs, the Axis is heavy enough to feel stable on the hands, giving you optimum control of the cutting action without causing the muscles in your arm to burn. At the base of the hand tool is a built-in blower which effectively clears the surface that you are cutting so you can easily follow the guidelines if ever there are any.
Providing power to the Axis is the 20-volt Power Share, a lithium ion battery that can be easily removed from the Axis and mounted onto other Worx power tools that require the same voltage. It's a neat feature especially for those who are thinking of expanding their collection of power tools made by Worx.
The Worx Axis is a power saw that is a perfect DIY gift for handymen.