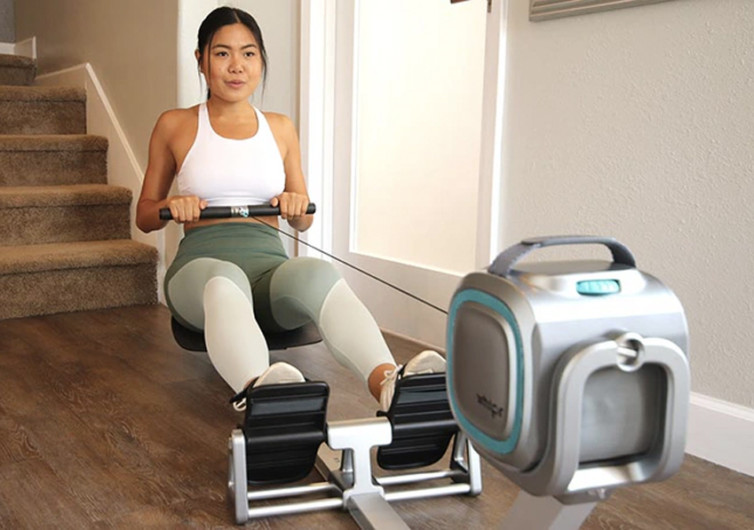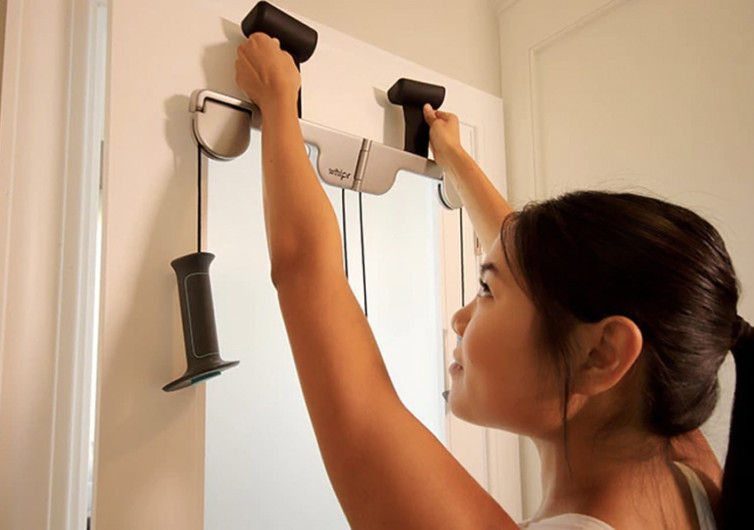 GearHungry may earn a small commission from affiliate links in this article.
Learn more
Whipr – Whip Yourself Into Shape For Less
If you are a road warrior or have limited space around the home, you know how hard it is to get a proper workout in without the right gear. There's always that dingy hotel gym, but who knows what's crawling on those surfaces. You could do 100 burpees in your living room, but that gets old fast. Fortunately, we have found Whipr.  Standing small at just 6 inches tall by 6 inches wide, this three-in-one standup paddleboard, skiing, and rowing machine is slightly larger than a tissue box and is your solution for an amazing workout.
Cardio
Cardiovascular endurance training comes in many forms, and you'd be hard-pressed to find an exercise scientist who doesn't vouch for its benefits. World-class athletes perform some form of conditioning throughout the year, and many use the modalities available on the Whipr machine. Rowing, for instance, is an incredible, low-impact form of cardio training with infinite combinations of intensity, pace, and duration.
If rowing isn't your thing, or you want to mix things up, skiing (think Nordic) is also a meritable method for getting that blood flowing and oxygen pumping. Whipr offers a ski setup that fits conveniently over the door. The hip-hinging motion of Nordic skiing is a great way to balance out the rowing or running in your training and help tone those arms at the same time.
Convenience
Most home gym equipment takes up a ton of space, which means that not only have you lost that real estate in your home, you're not able to take it with you on the road. Versatility is also a concern, as most pieces of equipment only achieve a few different movements. Whipr solves many of these common problems with a tool that offers a lot of variety in a package that is small enough to take on vacation.
The engineers who developed this product wanted to make anchoring the device a breeze. The unit comes installed with a base anchor system that will allow you to attach it to anything from the base of a bookcase, to a tentpole, to a tree. Beyond the standard strap, they've engineered a smart inflatable door anchor that slides under the door and pumps up to create a wedge that keeps the device in place. Cool!
Conclusion
Getting fit is a challenge in and of itself. Removing the processes of gear selection and dedicating ample space in your home can get you that much closer to success. If cardio is your thing, or you know you need to sprinkle a little into your training, Whipr very well could be the answer to your needs.
Starting at just $199 for the entry-level Kickstarter package, you can get in on this tiny multi-functional training device for less than 50 percent of what a traditional, bulky rowing machine would cost you. If you're serious about training and need convenient cardio, the portable, versatile Whipr is for you!