Best Ski Pants in 2022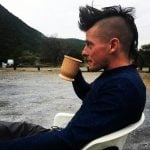 This product guide was written by Sam Anderson
Last Updated
September 28, 2018
Sam Anderson
Sam Anderson has followed a passion for well-told stories and nature's beauty from university classrooms to mountain adventures. After earning a bachelor's degree in literature, he leaned into a life fueled by road tripping, rock climbing, coffee and beer, and renegade camping. He has worked as a chainsaw operator, house carpenter, and window cleaner, at one point running his own window cleaning business. He has finally settled with his girlfriend and small zoo in the western American desert, trading his tool belt for a keyboard.
GearHungry may earn a small commission from affiliate links in this article.
Learn more
Winter is coming. Well, perhaps it already has for you, and you're late on getting all of your winter sports gear ready for a three-day weekend. No worries. We've reviewed the best ski pants on the market (among other ski gear we've reviewed) to equip you with everything you're going to need to stay warm on the slopes. The best ski pants include excellent insulation, waterproofing, comfort and top-quality materials. We've not only listed the best ski pants but gone into depths about each aspect, every nook and cranny of the purchase process that you need to keep an eye out for.
The Best Ski Pants
Arctix Men's Essential Snow Pants

The first product on our list in a lightweight option from Arctix, designed to keep users protected from harsh weather. The Arctix Men's Essential Snow Pants are made with 100% polyester with thermalock coating, providing as much comfort as possible; also coming with adjustability features that make for the perfect fit. This pair of snow pants are specially made to be wind-resistant, waterproof and highly protective even in weather reaching up to -20° to +35°. The best part about this product, as mentioned earlier is that is incredibly lightweight and allows a range of movement so that it doesn't feel like an excess load when worn.
From customer reviews, it is easy to see that this product is well-liked for several reasons. Thanks to the adjustable weight, it is very easy to fix the pants so that they are snug and comfortable. This product is also appreciated for being breathable and waterproof, keeping the moisture out by all means. Offered in a variety of colors, the Arctix snow pants can also be a style choice.
Key Features:
Thermatech Insulation
Adjustable waist
Wind Resistant
Waterproof
Specification:
Brand

Arctix

Weight

1 pounds
Arctix Women's Insulated Snow Pants

Arctix has also provided a snow pants option for women and this unsurprisingly is Amazon's best seller for women's snow pants. This pair of snow pants are made with high-quality polyester, which ensures comfort and durability. Made especially to be both wind and water-resistant, the Arctix Women's Insulated Snow Pants can be worn in the toughest climates.
These snow pants also offer a loose and comfortable fit allowing for a full range of motion, with deep pockets and enough zippers to keep your hands extra warm. What's more, the extra boot zippers also make for easy access to smaller boots. Despite all the amazing features these pants remain lightweight and breathable.
With the available size chart, buyers can choose pants that fit best and for some extra leeway, this product also comes with an adjustable waist. The Arctix Women's Insulated Snow Pants also come in a range of styles and colors so that the option as to what works best for you is in your hands.
Key Features:
Thermatech Insulation
Reinforced ankles, scuff and hem guards
Wind resistant
Water-resistant
Specification:
Brand

Arctix

Weight

1 pounds
Columbia Men's Bugaboo II Pant, Waterproof and Breathable


Despite the fact that this product is listed for men, it really can be worn by anyone as the styles provided are neutral and come with great features that you would not want to overlook them. The Columbia Men's Bugaboo snow pants will keep you warm and comfortable throughout the harsh season whether you plan to snowboard or not. They are made with 100% material and have a Two-Layer design features for the best results.
Extra features in these insulated snow pants include a secure-zip close, hand pockets and articulated knees that allow for a full range of motion. This product also offers a range of styles, colors, and sizes so that you can make the purchase that works for you. Overall, it offers a comfortable fit and is very durable. It is also well-liked for its high-quality material and stitching, making a simple but worthwhile buy.
Key Features:
Two-Layer design
100% Lyon material
Breathable
Waterproof
Trailside Supply Co.Men's Insulated Ski Pant

Trailside has dedicated its life to providing practical, functional and comfortable clothing, the Co. Men's Insulated Ski Pant Fleece-Lined Waterproof Snow Pants is only one of their many great designs. This particular pair of pants have been designed with 100% high-quality polyester that is durable enough to last through a few seasons. The range in sizes allows you to pick what will fit best on your body. Additionally, these snow pants are both wind and waterproof and are equipped with deep hand pockets around the exterior for storage purposes.
No doubt, Trailside has put a lot of work into ensuring that they produce products that customers will love and have done so successfully with these snow pants. Users also love these pants for their great fit and quality. Just ensure that when purchasing, take great care in selecting a pair that fit just right as this seems to have been a problem with some customers.
Key Features:
100% Polyester
Waterproof
Wind Proof
Deep hand pockets
Specification:
Brand

Trailside Supply Co.

Model

10128
Outdoor Ventures Men's Lite Ski Pants

As one of the highest-rated products on our list, the Outdoor Ventures Men's Lite Snow pants come packed with practical features to make them as functional as possible for users. These water and windproof snow pants are made with high-quality polyester and spandex for the sake of durability. These snow pants are also especially comfortable to wear; they sit high on the waist and have boot cut legs which allow for your boots to sit without obstruction around your ankles.
The best thing about this product is that they have a great look proving to us that there is no need to look dumpy just because you want to stay warm outdoors. They are also fleece-lined for extra warmth, while the dart on the knee allows for flexibility in your movements.
Customers have sworn by this product and it is everything you would expect from outdoor pants. They also fit quite well and last for as long you'll need them to.
Key Features:
Waterproof
Windproof
Durable
Fleece-lined
BenBoy Women's Outdoor Slim Ski Pants

The BenBoy Women's Outdoor Waterproof Windproof Fleece Slim Cargo Snow Ski Hiking Pants are very unique looking and have been made from 100% polyester. It also comes lined with fleece whilst being efficiently water and wind-resistant to keep the elements out. Despite being packed with all these features, this pair of pants remains lightweight enough to fit comfortably. And although tight-fitting, they still make room for multiple pockets for storage. The adjustable waistband featured on the product also adds to their comfortability factor.
Buyers have loved this product for its flexibility, making it easy to enjoy the outdoors; what's more, its durability ensures it lasts through the toughest conditions and its high quality. They also provide a great fit for most users and for the assigned price these pants are definitely a steal. You definitely will not be disappointed as the possibilities with these snow pants are endless.
Key Features:
Made with 100% softshell polyester
Water-resistant
Wind resistant
Fleece Lining
Specification:
Brand

BenBoy

Model

AN-SF1602W
Salomon Men's Chill Out Bib Ski Pants








Hopping into the silver medal in this uphill race, Salomon came in to give you something to get excited about. Their ski bib pants for men come with a fantastic inseam right out of the package, keeping it fitted and close by for additional heat retention. You have the perfect amount of insulation to be warm and toasty, without sweating and feeling like you're actually in a sauna room instead of on the snowy slopes. Their prices do jump around a bit when you get into sizing and have a fairly wide range.
I talked about that good fit, and it truly was a good fit, but that's if you pay attention to customer reviews and answered questions. The sizes are a bit off, so you should bump up by one to get the right fit for you. Thanks to the blend of nylon and elastane, you have a bit of wiggle room to move around and get that perfect bend on the knees while you're racing downhill. Lightweight construction, plenty of pockets for a pair of ski gloves or your shades, and smooth gliding all the way down.
Key Features:
84% nylon / 14% elastane construction for a durable, yet contoured fit
Numerous pockets to stash ski gloves and sunglasses in
Very lightweight construction
Specification:
Brand

Salomon

Weight

1.8 pounds
Advanced insulation aspects keep your warmth nice and close
Flawless inseam keeps the fit on-point at all times during your run
Very wide price range depending on size
Sizes are all off, designed more for style than a proper fit; size up when available
Columbia Men's Bugaboo II Ski Pants 2017








We love Columbia here on Gear Hungry (we've even devoted an entire guide to their astounding jackets), but when it comes to ski pants they really knocked this out of the park. These lightweight ski pants come with so many adjustable sections, from the internal gaiters to the external waist adjustment system, that you'll be able to get snug no matter where you are. If you hop off the lift and notice something's amiss, you'll be able to fix it on the spot. These ski pants are extremely affordable, but they have it all backwards on sizing.
Whereas you run into things running small in most instances, these actually run big for the sizes. Larges fit like XL's, and so on. Apart from that, the insulation on this pair isn't the best, which tends to come with the price range. Mobility is on-point, as is waterproofing and wind resistance. These pants offer a fair blend of aerodynamics and fitted seams. Sealed, protected, definitely a pair to give a try. And also, they can be combined with a good Columbia jacket.
Key Features:
Includes internal adjustable gaiters
Reinforced cuff guard prevents snow from getting up your leg
Omni-Tech waterproofing w/ a breathable interior
Specification:
Brand

Columbia

Model

SS8360-842

Weight

1.5 pounds
Extremely affordable for most budgets
Very adjustable from the inside out; external waist adjustment system is out of this world
Fits larger than the size chart suggests
Lower grade insulation compared to other brands
Spyder Men's Troublemaker Ski Pants

The whole title is a pun, but the price won't leave you in stitches: a fair asking price and a lot of flexibility depending on your size. When it comes to sizing, Spyder Men's Troublemaker Ski Pants always tend to come a bit longer than anticipated, and nobody wants to have to cuff their ski pants. For its odd size, you do get an easily adjustable waist section and wide belt loops, allowing you to add a bib harness system later if you would like. One of the best features is the thigh ventilation, keeping it cool when you would otherwise be sweating up a storm.
Because this is made of nothing but polyester, there's a small problem in the design. You just want to give these some extra TLC so you don't wreck the bonding between the poly and the waterproof layer inside. Zippered pockets, excellent cuff guards and a maneuverable knee box design all adds to the usability of these ski pants. We would say these are some hybrid pants that a snowboarder could even get behind, so if you want to rent a board for a few hours on your trip to try it out, these would be the pants to do it in. 
Key Features:
100% polyester construction
Zippered pockets
Cuff guards w/ knee box design
Specification:
Brand

Spyder

Model

503070

Weight

1.2 pounds
Thigh ventilation cooling system
Easily adjustable waist and belt loops
Sizes often come with a bit of extra length on the legs
You need to be careful cleaning these; polyester is bonded to internal waterproofing layer
Outdoor Research Skyward Ski Pants




Strap in and take off to the summit, because you're ready to shred down those slopes with Outdoor Research. These fitted ski pants run with a blend of nylon, polyester, and a touch of spandex to let this contour to your body. That fact is ever president when you take a look at the central section coming up your abdomen and extending through the straps that cross over your shoulders. They're easily adjustable and don't dig into your shoulders or irritate.
These pants are a bit thinner than we would have liked though. You'll feel a bit of wind through them, despite the fact that it comes with great heat retention. The knee box design was intended to make your movements a little more dextrous, but due to the sealed inseam design (which is great) you really have to bend and crunch in these ski pants to get full knee mobility. Excellent for a hybrid snowboarder and skier, fitted with YKK zippers that won't rust in the melting snow. These can also make a perfect gift for skiers in your life.
Key Features:
A blend of polyester, nylon and spandex
YKK Aqua guard zippers
Fitted sealed seams for an easy time slipping in and out
Specification:
Brand

Outdoor Research

Weight

1 pounds
Easily adjustable and comfortable straps
Curves inward at the waist and protrudes halfway up your abdomen for added armor
Knee box design is limited due to the slim nature of the ski pants
Thinner material, you will feel a touch of wind through these
Ski Pants Buying Guide and FAQ
Fit - Fit matters when it comes to purchasing anything such as clothing and unfortunately this is one of the biggest problems purchasers are met with when buying clothing online. To avoid this problem, it is always a great idea to consider whom the ski pants were made for. Obviously there is no problem in buying men's pants as a woman, it will just mean being careful in picking the smaller of the cuts for those particular pants.
Additionally, most products provide a size chart for their customers. This should usually do the trick. These size charts are thorough and consider every part of the body. Just make sure to go through them carefully and buy pants that are the closest in size to you. It is also important to consider what country's size chart the product uses. As size categories do tend to vary from country to country.
Comfort - This will most likely be determined by the material of the clothing. If you buy a pair of ski pants for their high-quality material, then you should have nothing to worry about. However other factors to consider when determining comfortability are, fit, adjustability, inner lining, and flexibility.
Waterproof - Because these pants are made for the outdoors, especially for snow, it is important to ensure that they are waterproof. This way, you can keep all the moisture and water out of your clothing and stay comfortable and dry.
Style - There is no reason to look dumpy when trying to stay warm. Ski pants are no longer made to look bulky and unattractive. Most of them can pass for normal pants are a few of them are made while specifically considering style. If this is something that is important to you make sure you like the images of the pants you see before making the purchase.
Warmth - This will range from snow pants to snow pants, as some of them have been made for much harsher climates than others. Make sure you consider this carefully before making the purchase. The warmest ski pants will have great quality material and inner lining.

Types Of Ski Pants
Hardshell Ski Pants - Hardshell ski pants are not that different from softshell pants but will come a little heavier material. They still allow maximum flexibility and functionality and other features will depend on the particular product from your chosen brand.
Softshell Ski Pants - These are made from high quality, synthetic durable material. They are often more flexible than other types of ski pants and are often not insulated. However, they are very breathable and comfortable as well as water-resistant.
Insulated Ski Pants - If you want to stay very warm without the need for any extra layers, then insulated ski pants are the way to go. They are usually insulated in the interior and are great expect they may hinder movement as they are not as flexible as shell ski pants.
Bibs - Bibs are vest-like ski wear for your top half and will offer you guaranteed extra protection against the elements. They also offer extra pockets for storage and are heavier than regular ski wear but will surely keep you warmer than anything else out there as well.
Ski Pants FAQ
Q: What are ski pants?
A: Ski pants or snow pants are made specially to be used for outdoor activities in the winter. Despite their name, they can be used for snowboarding, hiking or just being outdoors when the temperature is harsh.
Q: Do I really need ski pants?
A: If you want to stay warm and dry in the snow then the simple answer is yes. They are made to use in harsh conditions so that they can keep the elements out and away from you, allowing you to properly enjoy the time outdoors.
Q: What do I need to wear under my ski pants?
A: This is ultimately up to you. If you feel the need to add an additional layer then, by all means, go for something made of thin and flexible material. Most ski pants, however, are so insulated that there is no need for an extra layer.
Q: What is the difference between ski pants and snow pants?
A: There really isn't much of a difference. Both will ultimately do the job of keeping you warm and dry in the snow. Good ski or snow pants are also quite flexible so that they do not hider your activity. And for further specifics, some ski pants are made with heavier material because they are padded.
Q: Are ski pants supposed to be long?
A: Yes. Of course not too long so that they cause an obstruction to your movement but long enough that they keep you covered up from the ankles to the waist. Their main purpose, after all, is to keep your body away from the harsh elements.
Sign Up Now
GET THE VERY BEST OF GEARHUNGRY STRAIGHT TO YOUR INBOX