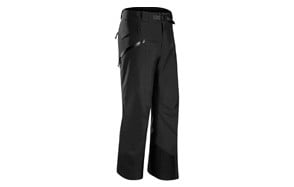 Arc'teryx Sabre Ski Pants for Men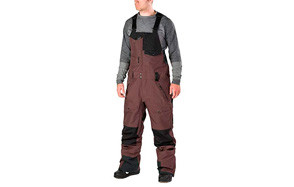 Dakine Stoker Bib Ski Pants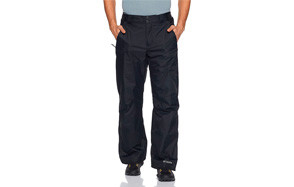 Columbia Men's Bugaboo II Ski Pants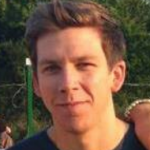 Winter is coming. Well, perhaps it already has for you, and you're late on getting all of your winter sports gear ready for a three-day weekend. No worries. We've reviewed the best ski pants on the market (among other ski gear we've reviewed) to equip you with everything you're going to need to stay warm on the slopes. The best ski pants include excellent insulation, waterproofing, comfort and top-quality materials. We've not only listed the best ski pants but gone into depths about each aspect, every nook and cranny of the purchase process that you need to keep an eye out for.
The Best Ski Pant
Ski Pants Buying Guide and FAQs
So you've seen the very best ski pants available, but now it's time to find out what makes them tick. Everything you need to know about how we came to these deliberations, what to look for when you're making a purchase, and all the little bits nestled in between. By the end of this guide, you'll be handing off tips and information to your mates on the drive up the mountains. Let's jump into it.
How We Chose Our Selection of Ski Pants
Brand - Brand is a seriously huge factor here. While in most of our guides we're trying to find the best picks for a low price, you don't encounter hundreds of brands trying to achieve the same thing in the ski and snowboarding space. While we have less brands to pore over, we still went through and found their best deals without sacrificing on quality.
Quality - Quality comes down to the materials and the method of the brand. You can have the best list of materials imaginable, but if it's not constructed properly, then it falls flat. There's a lot riding on your ski pants: insulation, comfort, drying ability, waterproof lining, and so on. We took a look at the most user-acclaimed ski pants on the market before testing them for ourselves.
Price - You can't not look at the price tag when you're shopping for winter sports gear. You're going to run into some unfavorable prices here, but you knew the general prices of ski gear coming into this guide. As you compile it piece by piece, you'll have a waterproof, armored set of ski gear that will carry you through anything. Even so, we still aimed for the lower end of the retail value to keep as much green in your pocket as possible.

Features To Look For In Ski Pants
Fit & Comfort - Just because you're getting an immense amount of protection against the elements doesn't mean you have to be uncomfortable while wearing your ski pants. The best ski apparel should be comfortable, fit you like a glove, and add a fantastic aesthetic touch to your mens ski wear that you have set aside for your trip up the mountain. 
Warmth - You can't very well enjoy the slopes if your legs are freezing and your toes have gone numb. Your torso is the most consistently-heated part of your body, and that flows directly down through your legs. They have a similar level of circulation and heat, but it emits far faster. You need some serious warmth and insulation to keep you from feeling the wind and dropping temperatures right through your ski pants. 
Breathability - While you need them to be warm, there's a difference between staying warm and making you feel like you're being strangled. You want to aim for a snug blanket as opposed to the tightening of a sleeping bag head hole.
Ventilation - This all plays into breathability as well. While that relies on your ability to move around while retaining heat, proper ventilation is all about staving off those dreaded sweats from building up and making it feel like water got through your pants anyway. If it's not ventilated properly and swapping air throughout the rest of your ski gear, you're going to feel clammy and prunish before long. 
Waterproofness - Nobody should have to hit the lodge to get out of their ski trousers after a single wipeout down the hill. Waterproofing is a must: these layers often rest beneath insulation, somewhere in the center of your ski pants construction. 

Style - Nobody said you had to look like a dork out there on the slopes. While the main point is to not quite literally freeze your member off, you still want to have a stylish pair of ski pants that compliments the rest of your ski gear. We can't really make a ton of recommendations on the style here since it has to go inline with the current ski gear you have at your disposal (at least if you want a seamless look). 
Features - This includes pockets designed for additional gloves or EDC pouches sewn into your ski pants. In any case, these are specific to the brand and their model.
Types of Ski Pants
Hardshell Ski Pants - A blend between insulated and softshell pants, these provide some decent warmth and cut down on wind, while still allowing you decent movability throughout your environment. If you're trying to navigate through dicey areas or you're just a little nervous on your feet, these are an excellent solution to keep you in control.
Insulated Ski Pants - The go-to for warmth and protection, insulated ski pants provide better shock resistance if you end up wiping out, and keep you warmer throughout your trips. That being said, they also aren't the best when it comes to movability. If you're trying to navigate the slopes with extreme dexterity, these aren't going to be the best fit for you.
Softshell Ski Pants - Not very warm, but you'll be moving like never before. If you go with softshell ski pants, you'll need to get some thermal underwear as well. The insulation is minimal, but if you're really hitting a tough spot, you'll need that dexterity to maneuver through the worst of it. 
Bibs - These are basically a type of waterproof overall/ski pants hybrid. Snowboarders love having a bib to prevent snow from sliding between their ski jacket and getting into their thermals. These mostly come in handy if you wipe out and flood yourself skidding down the snow belly-up, and give an extra margin of protection.

Ski Pants FAQs
Q: What Are Ski Pants?
A: Quite simply, they're trousers intended for skiing, snowboarding and other winter sports. This essential item helps you maintain warmth, keep the chills of the cold out, and stay dry throughout an extended day trip up to the slopes.
Ski pants and snowboarding pants often get mixed up. Since you're stationary with minimal rotations while skiing (on average), while snowboarding requires a lot more bending at the knees and full body movement due to a lack of poles, ski pants are usually stiffer and more insulated as a rule.
Ski pants also help to reduce the need for additional layers. We were all taught as kids to add extra layers for protection, but in reality the more layers you have, the more water will melt into your clothes, and the quicker you'll freeze. You don't need jeans or sweatpants under your ski pants, but you should wear some thermal underwear to maintain internal body heat. 
Q: Why Are Some Ski Pants So Expensive?
A: You're paying for snow armor, something to keep you safe from the elements. It's not just a marketing gimmick that runs these prices so steep: there's a lot of layers, and specific elements that come from trusted third-party providers, such as Gore-Tex for the best waterproofing in the business.
For some of the bigger brands, there is a bit of style associated with the cost, but we've done our best to select a happy medium between actually fulfilling the intended purposes of the ski pants. You won't be using your winter gear all too often (not as much as casual, everyday clothing that is), and as such you can properly store and take these out for years to come. With a good quality pair of ski pants in your wardrobe, you'll have them for a decade or longer: it's an investment in your winter outdoorsman.

Q: What Is The Difference Between Ski Pants and Snowboarding Pants?
A: The main differences lie in the mobility. Winter ski pants are a bit stiffer and more insulated, and harder to move around in while providing additional warmth. Snowboarding pants are a bit baggier and may have down as an insulating agent, allowing for swift mobility. You have to imagine someone standing on a snowboard with a pair of stiff pants; they don't have ski poles like you do, so they're relying on their body's movements and throwing their momentum around to properly steer.
That means they're going to sacrifice a bit of their insulation for mobility. Ski pants are rougher, and as a result they're built with far more durability. Snowboarding pants may need to be replaced every five to eight years, but a quality pair of ski pants with upkeep can last you from ten to twenty years (provided your body type doesn't change drastically in that time frame).
Quality, longevity, and fit. Ski pants are also a bit more snug even though they have more insulation, keeping you closer to your outerwear, and still being breathable but using as little body heat as possible to warm the inside of your winter clothing.
Q: Should I Get Ski Pants or Bibs?
A: Both provide excellent protection, though we see more snowboarders using bibs than skiers. To help you make the decision on your own, we've simply laid out the benefits of each.
Warmth: Bibs have more material to cover you up, but can sometimes get a little stuffy when you also have a ski jacket on top of things. If you're wearing a one-piece thermal underwear as well, you might overheat. On the flip side, if your ski jacket isn't necessarily state of the art, you could benefit from the added layer of a bib.
Mobility: Bibs offer less mobility, but not in all situations. Ski pants are superior in mobility, because when you do go to make those rather sharp twists and turns, you're not going to feel the pull of the straps and front section of material tugging at your chest.
Fit: Bibs have more room to swim around in, whereas ski pants are designed to contour to your body and keep you as aerodynamic as possible for maximum speed on the slopes. For the purpose, bibs just completely fall flat here.

Q: What do I Wear Under My Ski Pants? 
A: We recommend getting a pair of long Johns, better known as thermal underwear. Our personal preference comes in a pack of three, so you can have a fresh, clean and dry pair for each day of your three-day skiing weekend.
These cover you from your wrist to your collar, and all the way back down to your ankles. Another option is to get some full-body compression gear that you would traditionally use for exercise or cycling. The point behind that is that your blood circulation speed slightly increases, actually warming you up a little bit more.
The main thing we want to avoid is frostbite or any signals of it. Stick with something that's easy to clean and get out of, such as cotton. You want to avoid polyester because if you do have a breach and snow gets inside, it's going to feel like peeling dried latex paint off of your skin. You need to be able to get back indoors, and strip it off quickly to prevent any freezing effects. 
Q: What Are Powder Gaiters and Why do I Need Them?
A: Ever seen those straps that hook underneath a snowboarder's boot before he hops on the board? That's what powder gaiters are. These keep your pants in the perfect position and strapped to your boot for two reasons. One: your boots can't come off if you wipeout in a certain way. Two: it keeps your fit nice and snug, providing closeness and warmth, and keeping you in proper form with less bagginess.
If you're serious about skiing, then yes, you absolutely should pick up a set of powder gaiters. These are ultra durable, and last for a few years before you should replace them. Whatever way you swing it, you can't be 100% prepared for everything that's going to happen out on the slopes. Keep your snow gear locked down, and it won't fail you.