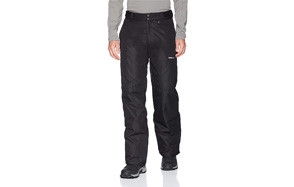 Arctix Men's Essential Snow Pants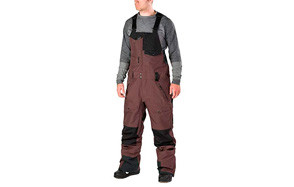 Dakine Stoker Bib Ski Pants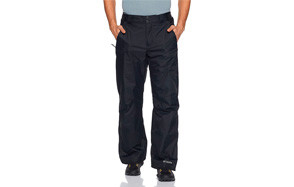 Columbia Men's Bugaboo II Ski Pants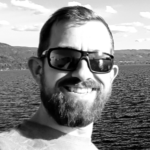 Winter is coming. Well, perhaps it already has for you, and you're late on getting all of your winter sports gear ready for a three-day weekend. No worries. We've reviewed the best ski pants on the market (among other ski gear we've reviewed) to equip you with everything you're going to need to stay warm on the slopes. The best ski pants include excellent insulation, waterproofing, comfort and top-quality materials. We've not only listed the best ski pants but gone into depths about each aspect, every nook and cranny of the purchase process that you need to keep an eye out for.
The Best Ski Pants
Ski Pants Buying Guide and FAQs
Fit - Fit matters when it comes to purchasing anything such as clothing and unfortunately this is one of the biggest problems purchasers are met with when buying clothing online. To avoid this problem, it is always a great idea to consider whom the ski pants were made for. Obviously there is no problem in buying men's pants as a woman, it will just mean being careful in picking the smaller of the cuts for those particular pants.
Additionally, most products provide a size chart for their customers. This should usually do the trick. These size charts are thorough and consider every part of the body. Just make sure to go through them carefully and buy pants that are the closest in size to you. It is also important to consider what country's size chart the product uses. As size categories do tend to vary from country to country.
Comfort - This will most likely be determined by the material of the clothing. If you buy a pair of ski pants for their high-quality material, then you should have nothing to worry about. However other factors to consider when determining comfortability are, fit, adjustability, inner lining, and flexibility.
Waterproof - Because these pants are made for the outdoors, especially for snow, it is important to ensure that they are waterproof. This way, you can keep all the moisture and water out of your clothing and stay comfortable and dry.
Style - There is no reason to look dumpy when trying to stay warm. Ski pants are no longer made to look bulky and unattractive. Most of them can pass for normal pants are a few of them are made while specifically considering style. If this is something that is important to you make sure you like the images of the pants you see before making the purchase.
Warmth - This will range from snow pants to snow pants, as some of them have been made for much harsher climates than others. Make sure you consider this carefully before making the purchase. The warmest ski pants will have great quality material and inner lining.

Types Of Ski Pants
Hardshell Ski Pants - Hardshell ski pants are not that different from softshell pants but will come a little heavier material. They still allow maximum flexibility and functionality and other features will depend on the particular product from your chosen brand.
Softshell Ski Pants - These are made from high quality, synthetic durable material. They are often more flexible than other types of ski pants and are often not insulated. However, they are very breathable and comfortable as well as water-resistant.
Insulated Ski Pants - If you want to stay very warm without the need for any extra layers, then insulated ski pants are the way to go. They are usually insulated in the interior and are great expect they may hinder movement as they are not as flexible as shell ski pants.
Bibs - Bibs are vest-like ski wear for your top half and will offer you guaranteed extra protection against the elements. They also offer extra pockets for storage and are heavier than regular ski wear but will surely keep you warmer than anything else out there as well.
Ski Pants FAQ
Q: What are ski pants?
A: Ski pants or snow pants are made specially to be used for outdoor activities in the winter. Despite their name, they can be used for snowboarding, hiking or just being outdoors when the temperature is harsh.
Q: Do I really need ski pants?
A: If you want to stay warm and dry in the snow then the simple answer is yes. They are made to use in harsh conditions so that they can keep the elements out and away from you, allowing you to properly enjoy the time outdoors.
Q: What do I need to wear under my ski pants?
A: This is ultimately up to you. If you feel the need to add an additional layer then, by all means, go for something made of thin and flexible material. Most ski pants, however, are so insulated that there is no need for an extra layer.
Q: What is the difference between ski pants and snow pants?
A: There really isn't much of a difference. Both will ultimately do the job of keeping you warm and dry in the snow. Good ski or snow pants are also quite flexible so that they do not hider your activity. And for further specifics, some ski pants are made with heavier material because they are padded.
Q: Are ski pants supposed to be long?
A: Yes. Of course not too long so that they cause an obstruction to your movement but long enough that they keep you covered up from the ankles to the waist. Their main purpose, after all, is to keep your body away from the harsh elements.