GearHungry may earn a small commission from affiliate links in this article.
Learn more
Tips For Picking A Travel Backpack
The right backpack is key to traveling comfortably and there are a lot of factors to take into consideration when it comes to buying one. In addition to finding one that's big enough to hold all your stuff without being uncomfortable, there's materials, storage and security to think about. These tips will help you find a backpack that will last you for years to come.
Waterproof material
One thing you can rely on is how unreliable the weather is. It's a good idea to make sure that your backpack is made from at least semi-waterproof material to avoid having everything inside getting soaking wet every time there's a downpour. A lot of waterproof backpacks, especially tactical ones also come with covers that you can put on them in the case of heavy rainfall.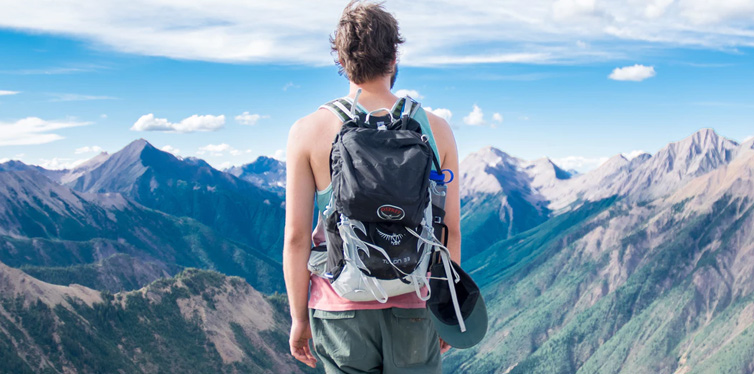 Padded sections
Comfort is vital when you're carrying a heavy backpack for hours at a time, so one feature to look out for is padded shoulder straps, hip belt and back section. These will make carrying the bag that bit more comfortable, something you'll value after spending hours lugging it around.
Check to see if the hip belt and straps are adjustable, so you can make sure the fit is exactly right for you. Your backpack needs to provide proper back support to distribute the weight evenly and lower the risk of back and neck pain. These packs also have a contour to the shape that allows air to move between your back and the bag, to keep you a bit cooler.
Internal frame
Make sure that you're buying a backpack with an internal frame, which provides support to the bag and ensures the rods won't get caught on anything, as opposed to external frames on bags. Internal frame packs are usually lighter since the rods are usually made of hardened plastic or carbon fibre for durability.
Secure zips
When you're shopping for a college backpack, one of the key things to look out for is that each compartment has two zips that you can lock together. Traveling with all your belongings in one place makes you more susceptible to theft, so staying secure and knowing that only you can access your belongings is important.
Plenty of compartments
Any decent backpack (Patagonia, North face) will have multiple compartments for storing your belongings and electronic devices. Separating your things out between sections instead of having it all in one large compartment makes it much easier for finding things quickly when you're on the go.