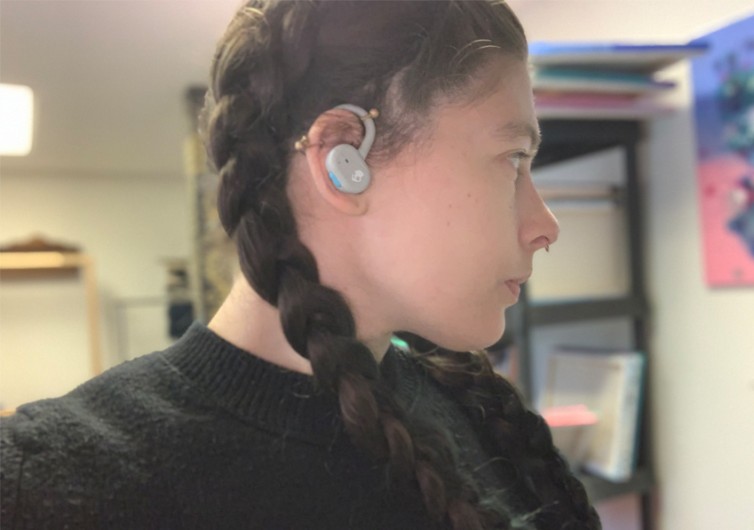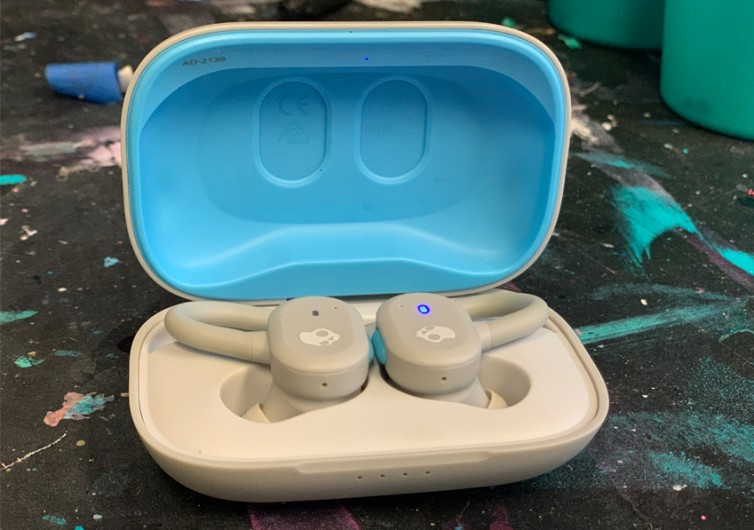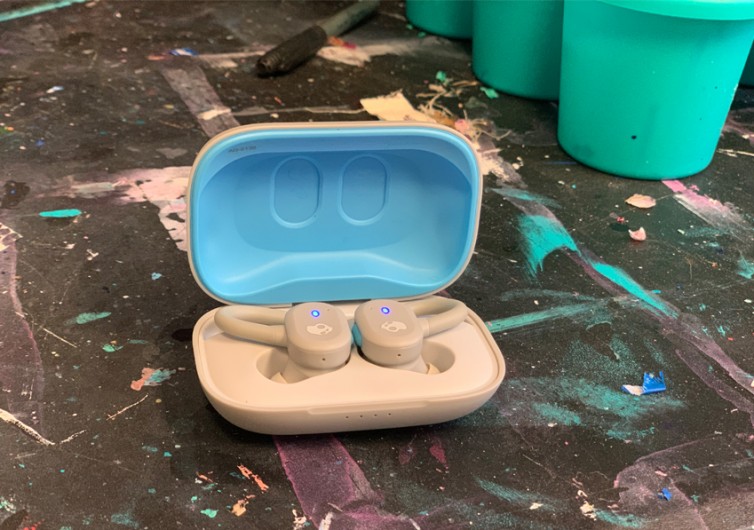 GearHungry may earn a small commission from affiliate links in this article.
Learn more
Built For The Adventurer In You—Skullcandy Push Active Earbuds
The Problems With The Modern Earbud
I've got a lot of problems with earbuds, which is why I honestly rarely wear them until now. Skullcandy solved the bulk of my problems with the Push Active Wireless Earbuds. Most wireless earbuds don't stay in your ear and fall out constantly, and when you drop them from high up…they break. I've also got small ears and many ear piercings, making over-the-ear headphones a no-go, and earbuds often don't stay, thanks to my tragus piercings. It's a complicated set of problems. On top of that, I'm a route setter, meaning that I work at height, with impact drivers, attaching climbing holds to walls in indoor climbing gyms. This means I either need ear protection from the impact of the drill noise or earbuds to help drown it out. Did I mention that we also wear helmets, safety glasses, and masks? Ear space is limited. I've now dropped many pairs of cheap earbuds to their death, or near-death 50 feet below me. This is a high-stakes game, but Skull Candy's new Push Active headphones stood up to the test.
Let's Talk Tech
Okay, so the most exciting and innovative features on these bad boys are probably the voice controls. All you need to do to kick it off is say, "Hey Skull Candy," and it will even hear you over the sound of five simultaneous impact drivers, which I have to say is mighty impressive. Using voice commands, I (and you) can pause or play music on Spotify or in your library, take calls, change the volume, and there's even a stay aware mode. Anytime I'm on the wall route setting, I still need to be accessible if someone needs me, so the stay aware mode is helpful in those scenarios or when running on busy streets. If you have Tile, you can even find a misplaced earbud easily. Lastly, in our fancy tech features, it's easy to connect once your smartphone is paired with the auto on/off feature. Next up, we'll talk about my favorite features.
Durability Is Everything
While everyone else might be clamoring for the newest tech, I'm all about durability. I'm notoriously hard on gear which makes me good at my job, but it also means I destroy gear fast. Warranty companies hate me. Any gear I manage not to break at some point is pretty impressive. I'll easily sacrifice the best features for something that works long-term, but it's even better when you find both. The Push Active earbuds never fell out of my ear, but I did drop them. I removed one from my ear while in the air, and when trying to put it back in, I dropped it. Miraculously, the earbud was in perfect shape when I recovered it later. I also took this pair of headphones on several runs in the rainy PNW, which wasn't a problem thanks to the IP55 water resistance rating.
Oh, you want to know about the battery life too? Absolutely bonkers. Forty-Four hours of life means you can go weeks or more without charging them. The case fuels the earbuds up quickly, and the case is quick to charge too. I also liked the larger case; it's harder to lose this way. I had a pair of Skullcandy headphones in my teenage years and loved the variety of sizes because I always need the smallest earbud for my ears, and thankfully the Push Active was no different. This feature also makes these headphones easy to share, but I don't think you'll want to.
The Gist Of It
Okay, so you're impressed, of course, you are. I am too. I went from a headphone and earbud hater to ear-solutely in love. I think Skullcandy hit the nail on the head here with a perfect blend of affordability, features, and affordability. You can't swim in these or bash them with a hammer, but it seems like almost everything else is on the table. With a slew of impressive features, connectivity to various devices, and an MSRP of $79.99, this product is a steal. If the Skullcandy Push Active Wireless Earbuds convinced me, you surely can't be disappointed.