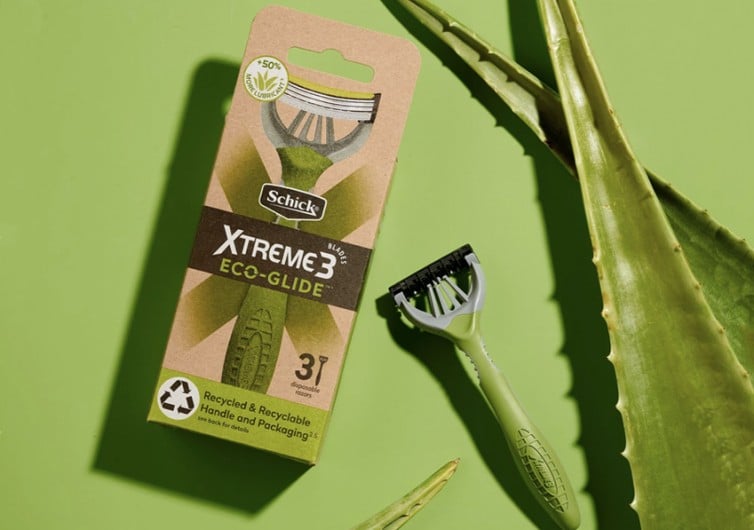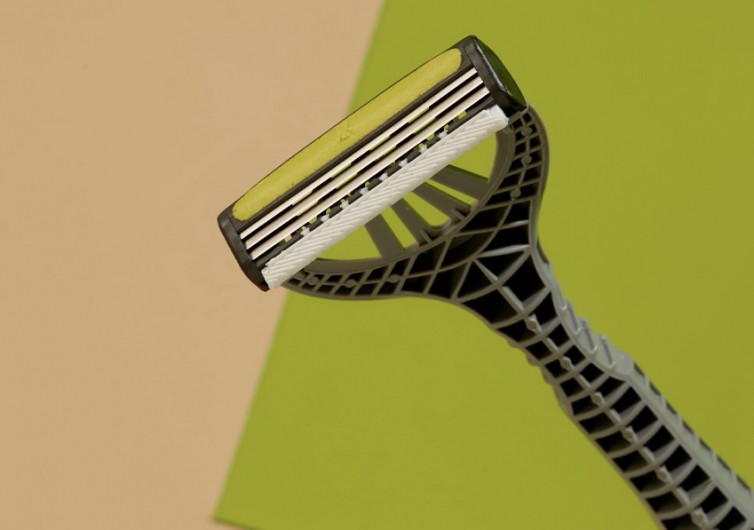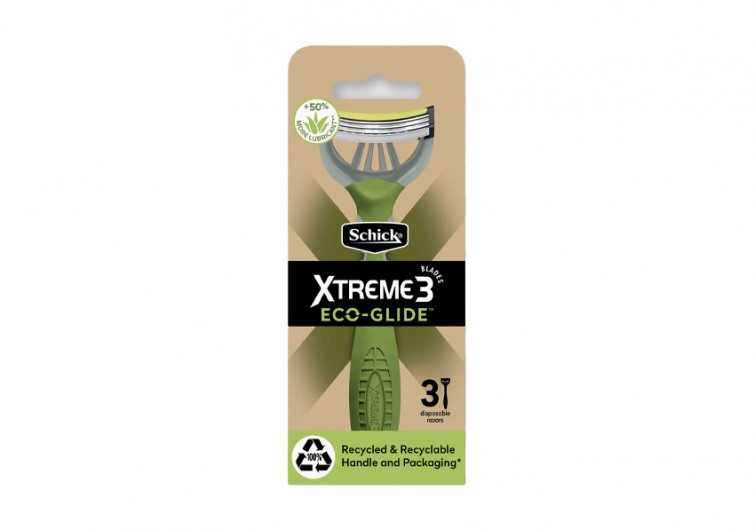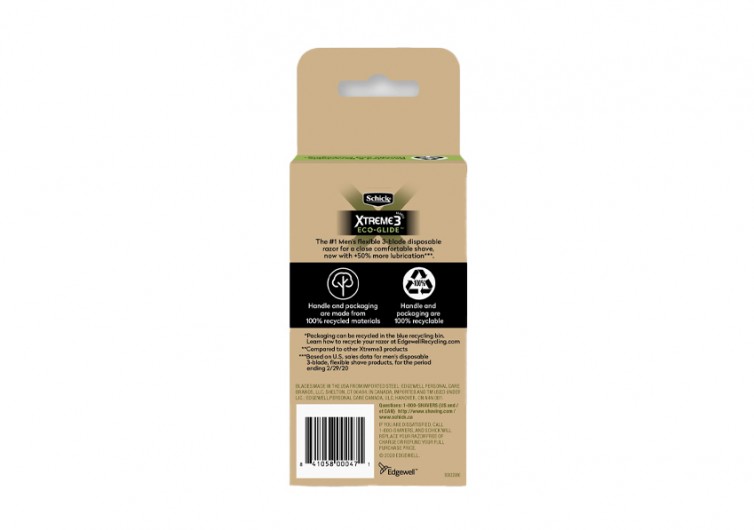 GearHungry may earn a small commission from affiliate links in this article.
Learn more
Schick Releases Xtreme 3 Eco Glide, First Entirely Recyclable Throwaway Razor
Here's a flex on personal hygiene brands: Schick, the centennial disposable razor empire, just went all-in on a meaner, greener, stubble cleaner — the Xtreme 3 Eco Glide Razor. Why? As you'll see on Schick's site, over 2 billion disposable razors wind up in landfills and waterways per annum. That's not really information you'd expect a hundred-year-old throwaway razor-maker to put on blast, but maybe Schick's on to something. (Snapple Fact: It is.)
Xtreme 3 Eco Glide Razor is Green All Over – In a Good Way
Back to the Xtreme 3 Eco Glide deets: this puppy is 100% recyclable — from its box (made from 100% recycled paper, btw) to its blades (owing to the company's Edgewell recycling program). In case you're wondering, the answer is yes — the Xtreme 3 Eco Glide is the first and only entirely eco-adept disposable razor known to humanity.
And here's more of what you really ought to know about the circular economy's latest entrant:
The handle is 100% recycled PCR (post-consumer recycled) plastic and ergonomically designed
Spent blades are eligible for free mail-back shipping via Schick's new Edgewell Recycle program
Fiercely affordable, even by common disposable razor standards (more on that later)
Razor head and blades pivot and flex for a close-to-the-skin shave
Classic Xtreme comfort strips with aloe vera and vitamin E to enhance glide, soothe, and smooth the skin
The Eco Glide handle makes for the easiest of rinsing and substantially mitigates dreaded mid-shave clogs
Pricing, Availability, and Offers
So what's the cost of doing greener business? Apart from feeling a little less guilty every time you trim that chin, you mean? About $8.29 for a pack of three. Yeah. I know. Eco-affordable is a new one for us, too.
As of March 16, 2021, Schick's new Xtreme 3 Eco Glide Razor is available at CVS, Walgreens, or through the company's website. At the time of writing, Schick is offering free shipping on all orders made directly through their site, in addition to running a limited offer of 20% off when patrons apply promo code lucky20 at checkout.
As a feel-good bonus, you should know that Schick's Edgewell Recycle program offers free mail-in recycling of its Xtreme, Skintimate, and Quattro lines
Editor's Note
The brand sent me a sample right before this went to press, so I gave it a try yesterday on my week-old stubble farm. The Schick Xtreme 3 Eco Glide Razor felt light in hand, similar to other inexpensive, disposable razors. The shave was what I would expect out of a triple-blade razor but had improved contour following by way of its flexible blade head. My stubble is literally like wood,  but the razor had no problems mowing it down, and the lubricating strips added a lot to the glide of my shaving cream.
In short, the Xtreme 3 Eco Glide delivered the closeness of shave I expect from a quality disposable with better ability to follow the curves of my chin. The razor is almost completely PCR material and entirely, conveniently recyclable. It's a welcome way to help the planet, and the price is right.