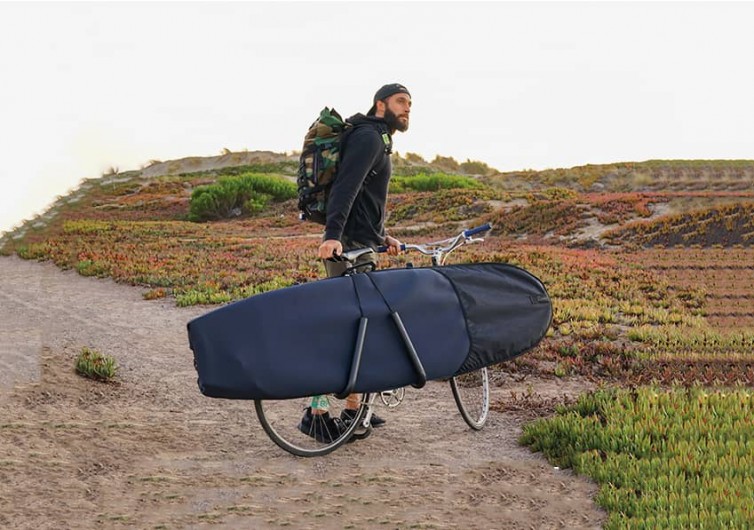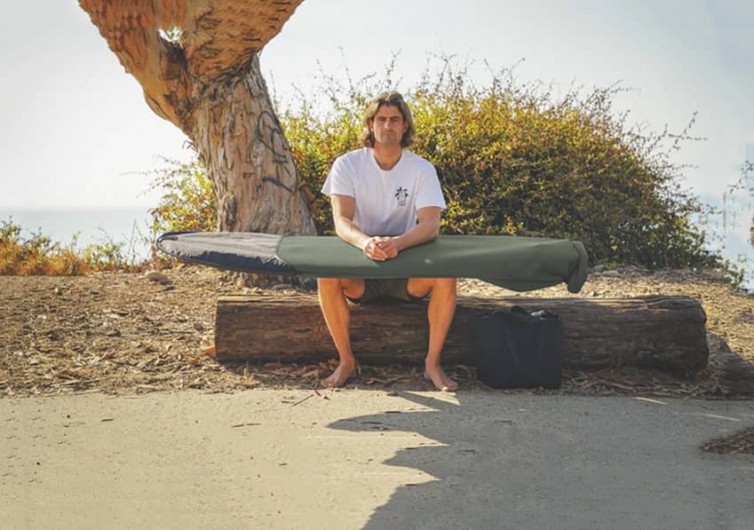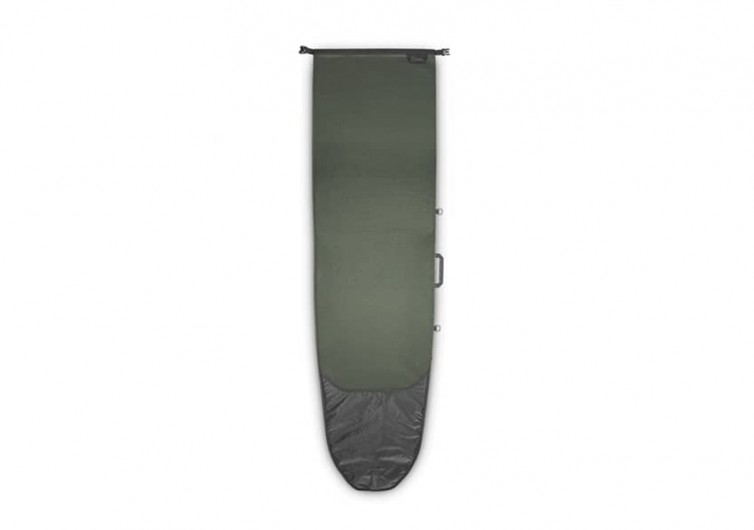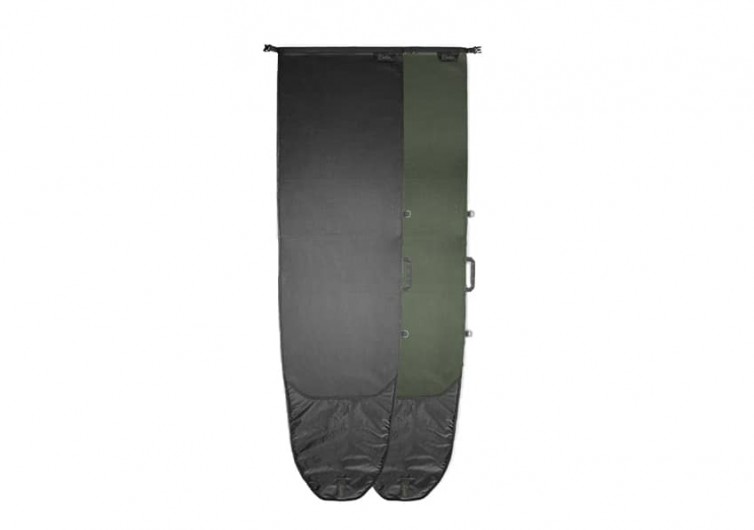 GearHungry may earn a small commission from affiliate links in this article.
Learn more
Roew's Roll-Top Surfboard Bag Crushes Mold and Kills Corrosion
Roew's Roll Top Board Bag promises to be the silver bullet for eliminating common, frustrating problems presented by other surfboard bags intended for everyday use like corroded zippers, floppy, unwieldy material, and moldy, damp gear.
A Roll-Top Surfboard Bag: The Basics
Right away, we want to note that roll-top surfboard bags are uncommon. Most board bags use zippers, which come with a litany of problems. This bag, which uses a roll-top closure instead, aims to tackle these issues in a whole new way.
The bag, by brand-new company Roew, comes in three different sizes for short, medium, and longboards. Each varies in length to accommodate boards within a range of 2 feet. The surfboard bag's construction will comfortably fit boards ranging from 7 to 10 feet and weighs between 3.5 and 4 pounds. The roll-top design allows surfers to cinch down the bag for a snug fit across the size range from the tail all the way to the tip of the board, which fits into a reinforced nose section for added protection.
But the big news really is the elimination of a zipper. And if you've spent any time in the tropics, you know that's the first place that will get salt-locked! Adios to stuck or broken zippers!
Its 2.5-millimeter breathable mesh fabric comes in Olive Green or Onyx Black colors and allows boards to dry out while inside the bag. Empty, the bag rolls down to the size of a yoga mat, secured by the buckled closure strap.
Roew Surfboard Bag Features
Each bag comes equipped with a side handle for easy carrying on shorter walks to the beach. The removable shoulder strap is perfect when hiking any distance to the waves. When it's not ensconcing a surfboard, it rolls up completely for easy storage.
The bag also includes the following features to protect your board:
Breathable, lightweight Airmesh fabric (no more mold!)
Fully-padded construction
Double-stitched rail
Triple reinforced nose panel for added durability and protection
Bartacks for strength and extended life
The fabric and webbing used in the surfboard bags are from 100% recycled materials, and all materials included are Bluesign approved. Each bag also comes with a lifetime guarantee.
How Much?
The bags cost $170 for the Short Board bag, $180 for the Medium Board bag, and $190 for the Long Board bag. However, Kickstarter supporters can get their hands on one for $30 off retail or save even more with bundles.
Roew Surfboard Bag Timeline
Roew's Roll Top Board Bags promise to be high-quality, adaptable pieces of gear that don't compromise on environmental responsibility. Every bag uses recycled materials that comprise the equivalent of 100 or more plastic bottles.
Roew (an acronym for Ride On Every Wave) is the brainchild of Joseph Cunningham, a product designer who has helped with many of Peak Design's successful Kickstarter-launched products, including several bags. That level of industry chops gives the product a huge boost for this editor.
Anyone interested in funding the campaign and being among the first to receive a board bag has until May 28th contribute. After that, bags could start shipping out as soon as September.