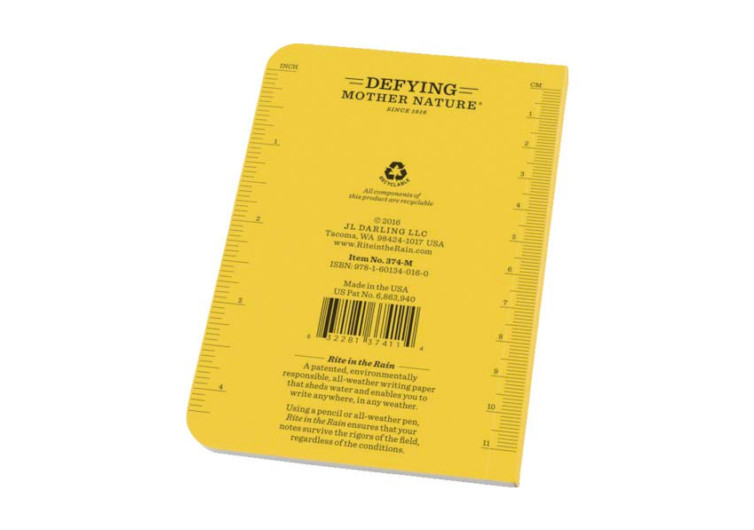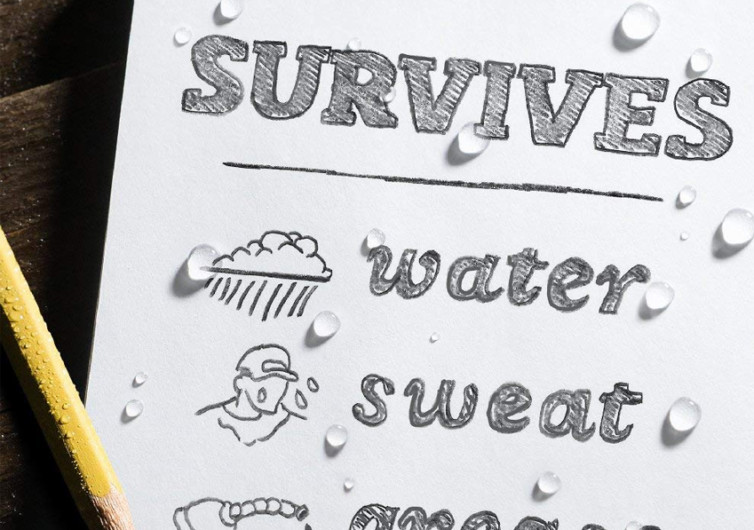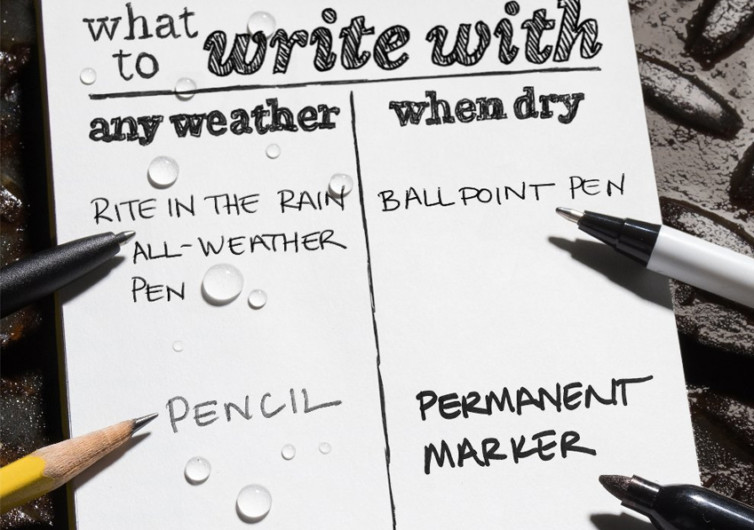 GearHungry may earn a small commission from affiliate links in this article.
Learn more
Rite In The Rain Weatherproof Soft Notebook
Those working on field assignments know that conventional notebooks simply won't cut it. Miners, geologists, foresters, field biologists, and many more will appreciate the weatherproofing characteristics of Rite in the Rain. This is a softcover notebook that possesses exceptional waterproofing capabilities, allowing anyone to write on its pages, even in the middle of a Category 5 hurricane.
The secret is in the fabrication of the individual sheets or archival paper. Each notebook comes with 56 sheets to give you 112 pages to write on. The paper itself repels water, allowing it to bead and roll off along the paper's edges. The paper also resists stains and can survive the effects of moisture and heat. As a matter of fact, Rite in the Rain designed its paper sheets to be as durable as time itself. Store them today and you can still use them a hundred years later.
The cover on the Rite in the Rain notebook also boasts of amazing weatherproofing. It makes use of Field Flex technology. No mud, rain, grease, sweat, grime, or any other muck will ever tarnish the purpose of this notebook. And in case you somehow forgot to remove it from your pants' pocket and you got it laundered, there's no need to fret. The Rite in the Rain can handle that, too.
To use the notebook in wet weather conditions, it is best to use a pencil/mechanical pencil or an all-weather pen. In dry or hot weather, you can always resort to your trusty ballpoint pen for writing tasks. If you think you're contributing to land pollution whenever you discard a Rite in the Rain notebook, don't be. This is a product that is made of recyclable properties.
Rite in the Rain is a notebook designed for the toughest and wettest conditions. You can count on it to be there for your note-taking needs.