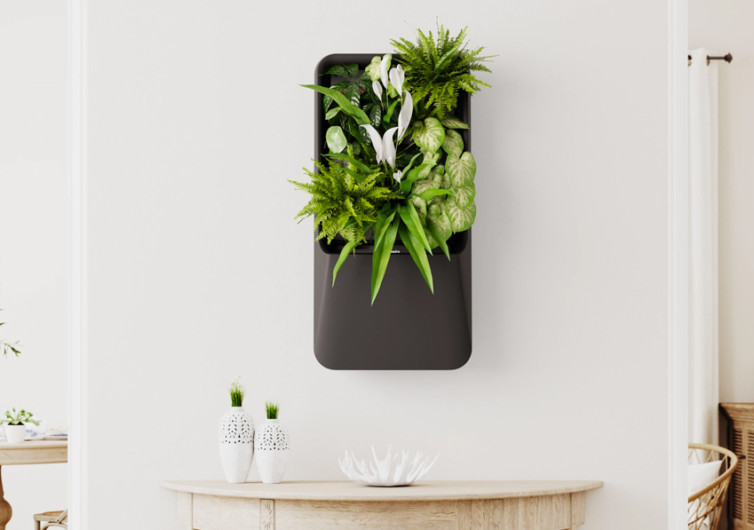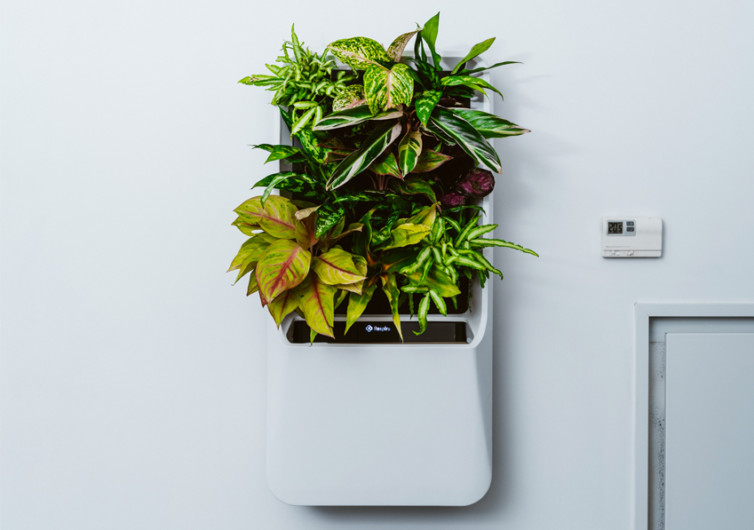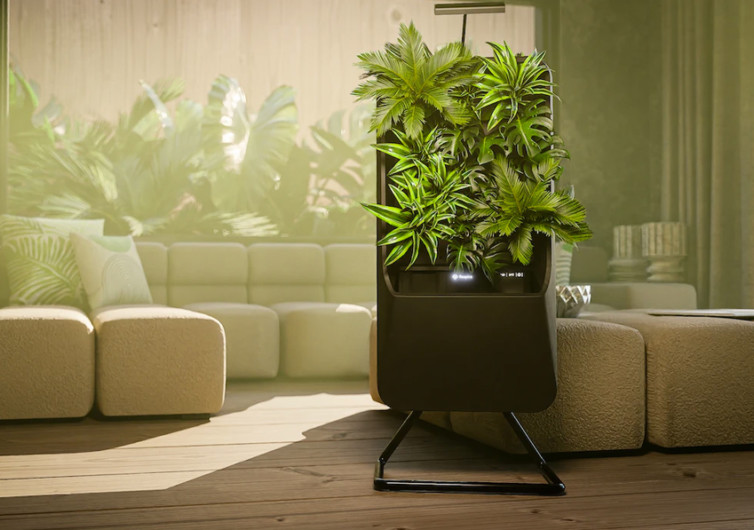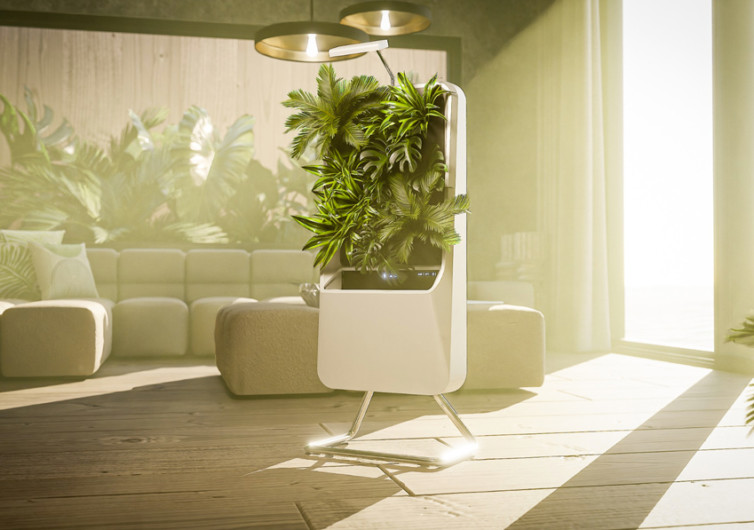 GearHungry may earn a small commission from affiliate links in this article.
Learn more
Respira Hydroponic Air Purifier: Nature Knows Best
Combine today's most exacting air filtration technologies with Earth's oldest filtration system and what you'll get is Respira smart air purifier and garden, a hydroponic home ecosystem by New Earth Solutions.
As a leading innovator of living walls since 2018, New Earth Solutions set out to create "the world's first-ever living air purifier using the natural science of biofiltration, and the principles behind biophilic design." And dare we say – they seem to have pinned it. Botany meets humanity in this smart, apartment-friendly filtration machine.
The best part? It's not just for green thumbs.
Respira Air Purifier – Intelligent by Design
Symbiotic microbial bacteria accumulate on the roots of hydroponic plants. This phenomenon is something that biologists and agricultural experts have known for quite some time now. Respira's biofiltration architecture takes advantage of that information, and this is how: The unit's fanning assembly pulls air into the unit and directs that air over the plants' "rootzones." Those root-living microbial bacteria then actively capture pollutants and toxins within the air, break them down, and pass them on to Respira's plants in the form of nutrients. It's an orchestral act of symbiosis.
Take as much or as little command as you like with your Respira with the smart air purifier and garden system's full suite of controls, which you may manipulate via the integrated LCD panel or the app on your smart device. The suite works in constant tandem with the sensors mounted throughout the container so that you can:
Create and adjust the light schedule.
Dial-in fan, pump, and LED settings.
Monitor overall plant vitality.
Receive alerts concerning nutrient availability, lighting, and water level.
Track air quality in real-time.
Relax and let the air purifier ecosystem take care of its own green thumbing by activating Respira Smart Garden's air purification and water conservation Smart Modes.
Respira Air Purifier Schematic
The 3.5-foot tall by 1.75-foot wide container boasts a host of remarkable properties – intelligent in design and technology.
The growing bay contains 13 plant slots, lined with hydroponic (soil-free) growing media for your 4-inch tall, non-pollinating arrangement.
An internal filter and dual fan assembly pump air through the system at 86.5 cubic feet per minute.
The bottom third of the planter contains a 5-inch touch-enabled liquid crystal display screen and a 16-liter water basin – enough to nurture your menagerie for up to 10 days.
Respira Options
The makers of Respira aren't just here to clean your domestic ecosystem – they want to make it look good, too. Your purchase of a Respira Smart Air Purifier and Garden comes with the choice of a white or black container, an optional 15-watt LED grow light and stand, and a multitude of flora palettes.
When selecting the Respira for your abode, choose between the prearranged palettes below or create an assortment all your own from a selection of 4-inch-tall tropical starters.
Pothos palette: an array of Pothos varietals, including Devils Ivy, Golden Pothos, Marble Queen, and Jade Pothos. This durable group of creeping vines promises to give their caregivers color outside of the lines. Perfect for those seeking a timeless but dynamic aesthetic.
Tropical palette:  a tropical mélange of lush, hearty plants that thrive in dimly lit conditions. Recommended for those seeking warm and familiar vacation vibes.
Vibrant palette: a medley of colorful and diverse plant life. Ideal for those seeking positive wavelengths and creative stimulation.
Bringing Respira Home
New Earth Solutions will soon release Respira Smart Air Purifier and Garden on Kickstarter, at which time pricing will become available to the public. Until then, may we recommend setting your calendar for the Kickstarter Launch? Get in on the early pricing the minute you can – the early bird gets the…well, you know. And with a worm as visionary as this one, we expect quite a few birds will make the show.